Scrolling through Instagram today, you'll find countless photos of glamorous bloggers posing with colourful bank cards, discussing "financial wellness" and "savvier spending" between sips of their cappuccinos.
That's because it's not just luxury fashion brands using "influencers" these days, digital banks are too.
Indeed, fintechs are now focusing their fight for market share and customers online, paying social-media influencers to post endorsements across Instagram, YouTube, Snapchat and TikTok.
Challenger banks like Starling, Revolut, N26, and the now-defunct Bó have all publicly used 'fin-fluencer' campaigns, as well as Chime in the US.
Dozens of other consumer fintechs — including Plum, digital mortgage-broker Habito, Gen-Z banking app Zelf, Germany's Vivid money, SME bank Penta, and Klarna — have also experimented with influencer marketing, according to a review of social media.
The trend reveals a quiet shift in fintechs' tactics; dominating platforms where big banks don't yet play.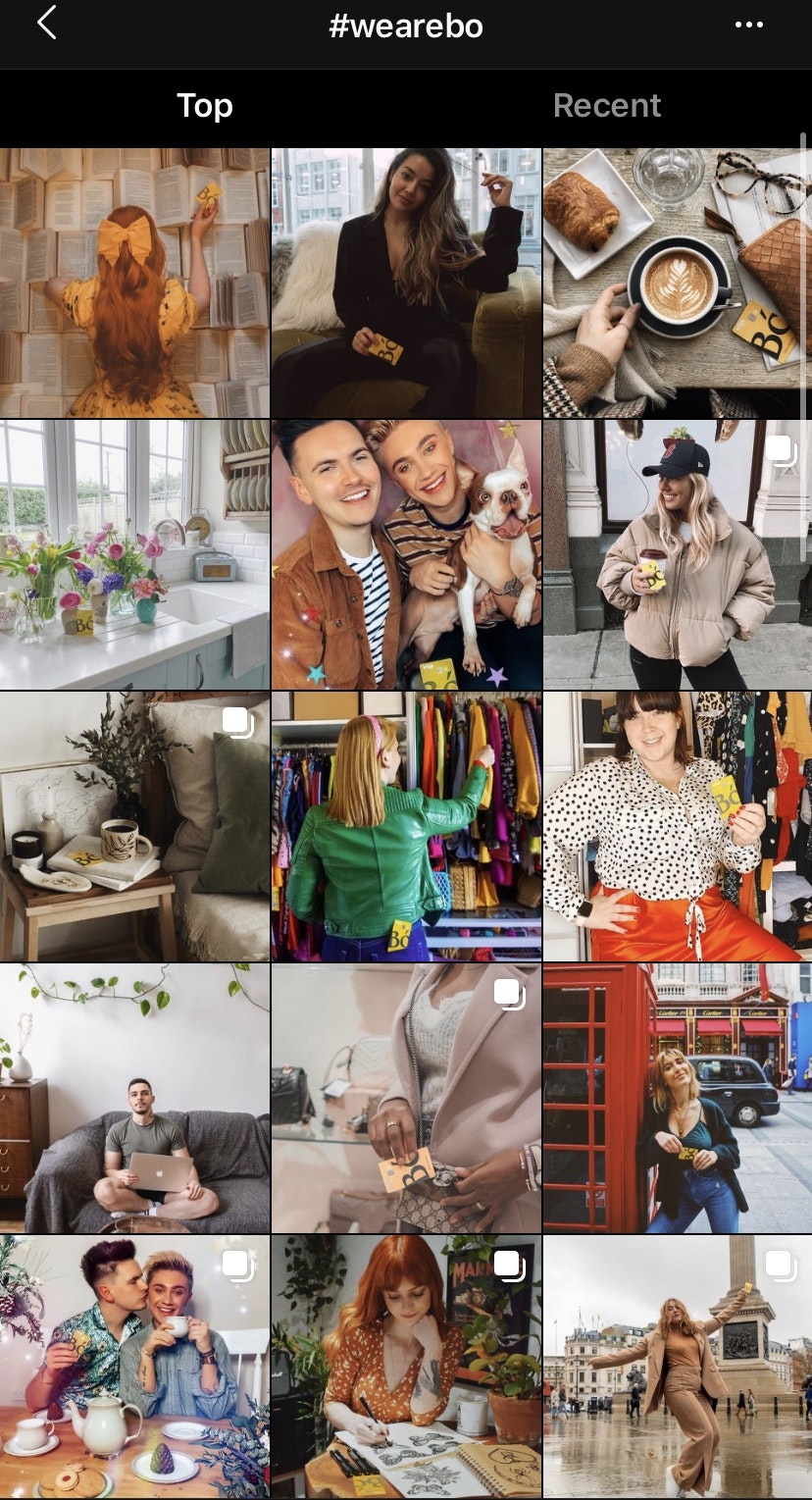 Fin-fluencers on the rise
The earliest examples of 'fin-fluencing' go back to 2017, when Loot paid several Instagram bloggers to promote their Monzo-esque student card.
Revolut eventually followed suit in 2019, paying hundreds of social media stars to promote their services using a £32-per-user referral system.
But the surge in 'fin-fluencer' posts over the last 12 months suggests that fintechs have doubled down on the $15bn influencer marketing sector. 
Most notably, Revolut now wants to crack the US by launching a large influencer campaign stateside.
Revolut marketing chief Chad West told Sifted that the company is particularly interested in employing influencers with large immigrant and Latino followings, "to reach the right people".
West emphasised it would be a specialised campaign with carefully selected partners, with a focus on competition incentives and referrals.
Everyone knows it should work and it

doesn't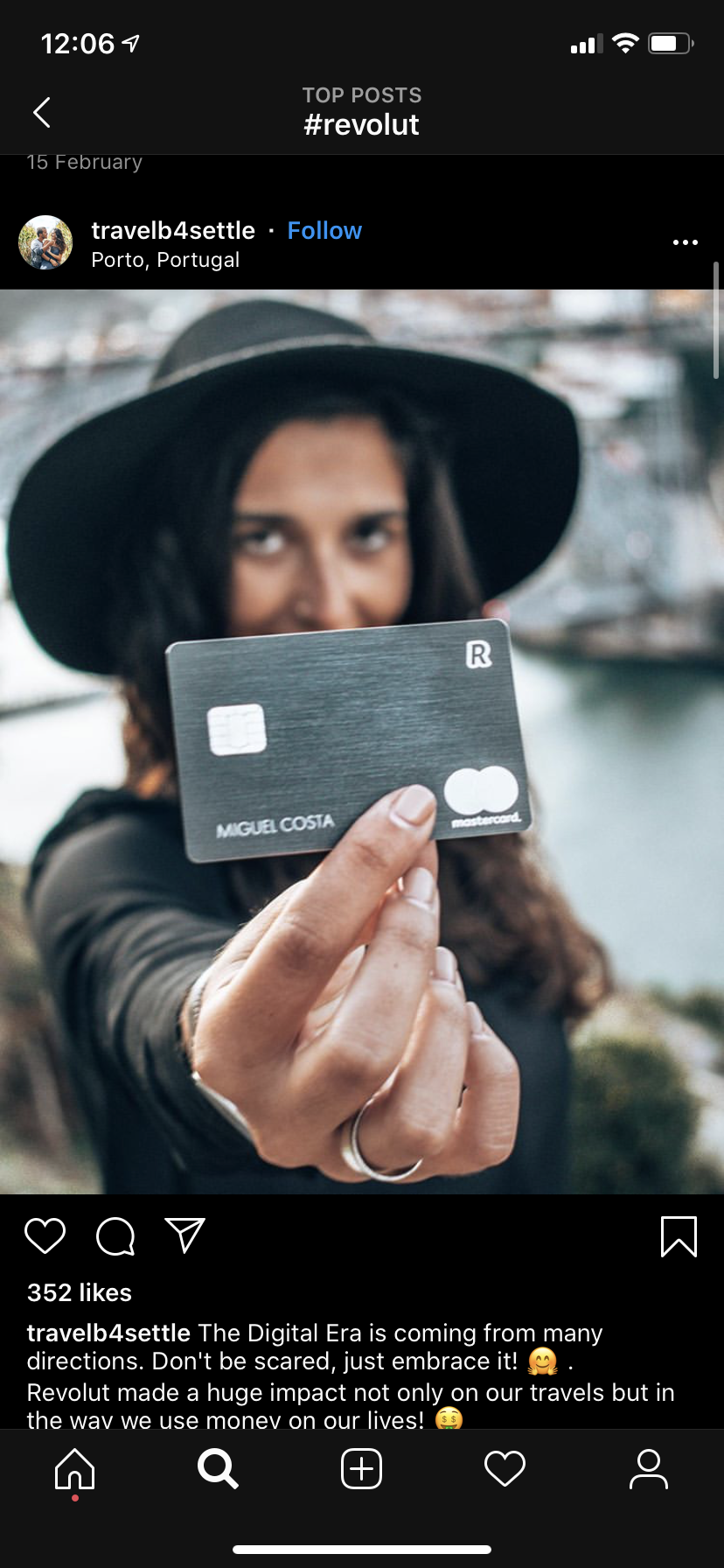 Using influencers to break into new markets has already proven popular elsewhere. N26 and Klarna have both launched several international Instagram campaigns, with bloggers (sometimes called ambassadors) posting in different languages.
Meanwhile, TikTok has become a sweet spot for US teenager bank Step thanks to a partnership with TikTok star Charli D'Amelio, who recently announced her support for Step to her 91 million followers.
TikTok influencers who specialise as "personal finance gurus" are also working with UK brands like Plum and Tally.
Elsewhere, finance apps like Zelf and Penta have opted to use YouTube bloggers, which is the most effective medium for fintechs, according to brand strategist Federica Mutti.
"The conversion on YouTube for niche companies like fintechs is very high...The content creators offer high quality and are very committed," she told Sifted, adding that YouTube content also has a longer lifespan than Instagram or TikTok.
As such, consumer fintechs may soon form part of the 17% of companies that spend over half of their marketing budget on influencers, moving away from TV campaigns and tube ads.
All glamour, no genius?
Influencer marketing has obvious appeal for fintechs. It creates brand awareness, it makes a buzz, and it may be the best advertising channel amid a lockdown.
But Accenture's Tom Merry says the influencer strategy makes less sense for fintechs focusing on profitability rather than growth.
"In the UK, the challenge is [for fintechs] to make money from the customers they already have…They've worked out it's not good business to say 'go get me a customer who's going to make me very little.'
This speaks to wider concerns around fin-fluencing; namely, that it's not always a good use of VC funds.
"Everyone knows it should work and it doesn't...It all just feels very inauthentic right now," says Will White, a fintech consultant and early employee at Monzo.
"If you're just a general offering, you're just another bank flogging bullshit. It only works if you're an affinity bank and the influencer is from your affinity group."
Finance blogger, Ellie Austin-Williams, is also sceptical.
She warns that Instagram posts do little for fintechs, arguing that consumers don't inherently trust beauty bloggers' advice on issues like money.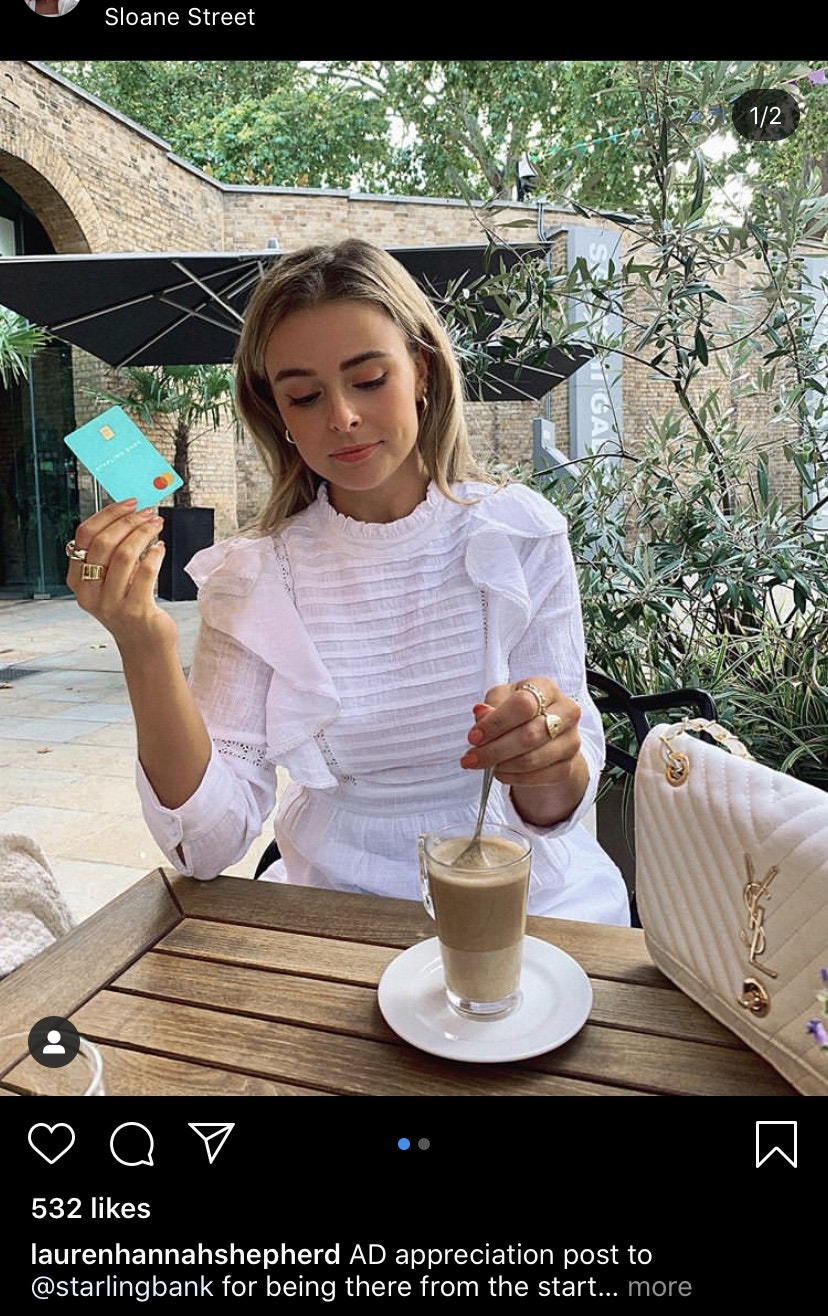 Other evidence of limited results come from fintechs themselves.
Digital banking app Pockit tells Sifted they briefly trialled influencer marketing, but had a poor return of investment.
NatWest's Bó provides another example. The project paid ~300 influencers (including top stars with over 100k followers) to promote the bank's launch on Instagram but it never got off the ground.
Meanwhile, a former marketing assistant at Tandem — who asked not to be identified — says the company decided against an influencer campaign, finding it too expensive and lacking in viable analytics data.
"The value of influencers is hard to track," they said.
Instead, Tandem opted for traditional, branded digital adverts; another facet of the social-media battleground.
Influencers under fire
While promoting fintech is generally pretty uncontroversial, influencers working with Klarna have come under scrutiny for failing to flag the risks of using credit.
A campaign has now launched to force the UK advertising watchdog to amend the guidelines on influencer posts about Klarna, suggesting they include warnings about getting into debt.
Strangely, a Klarna's blog titled: "Is Influencer Marketing Still Hot In 2020?" (which concluded, yes it was) was recently deleted.
Klarna also seems particularly interested in dominating this space, even recruiting influencers like Louise Lindberg to their marketing team.
Scola Dondo, a UK influencer who has worked with brands like Bó and American Express, says she wouldn't promote Klarna because she wouldn't use it.
"I personally wouldn't use that sort of service, but influencing is all up to products that you use yourself. So I'd assume people who promote Klarna would use Klarna," she told Sifted.
Nonetheless, Dondo added that working with fintechs can be a net positive, as influencers can help teach their followers about money
"[The impact] really depends on the person and your following. Personally, I'm really interested in finance. You don't learn about it at school, so I learnt a lot of my stuff from [other] influencers."
She added she had been genuinely excited to promote Bó last year, having been able to spend abroad fee-free for the first time.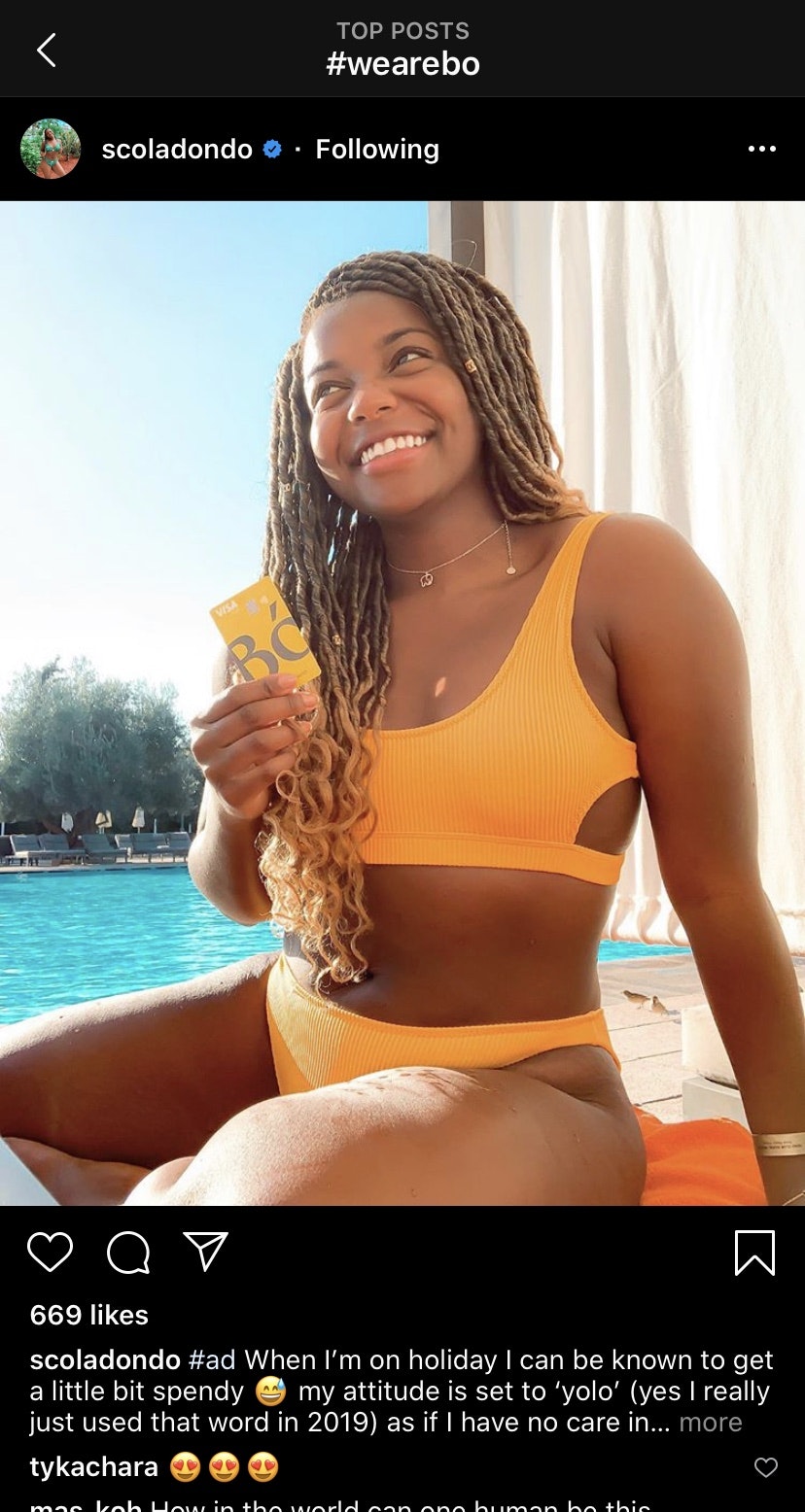 Update: This piece has been amended to clarify that Klarna does not pay any influencers on TikTok. Although the fintech has a large presence on the app, a Klarna spokesperson told Sifted that all TikTok content is independently created and not sponsored.