Any Avengers fan will know the power of the 'super-suit'. Tony Stark, after all, used a robot IronMan suit to restore his heart to health after injuries sustained at war.
But robotic exoskeletons⁠—devices worn to support and mobilise the body⁠—are very real: the global market is already worth more than $125.6m and generates well over $100m in revenue each year.
By some estimates, the size of the market is expected to hit nearly $1.9bn by 2025.
In Europe we've already had celebratory moments; one early pioneer, Israel's ReWalk, listed on the stock exchange several years back and our universities keep driving cutting edge breakthroughs.
Just this month French scientists unveiled a suit that allowed a 30-year-old man with paralysis to walk again using signals from his brain.
Sifted caught up with some of the leading exoskeleton startup founders from Paris, Lund, Madrid, Rotterdam, Barcelona, Delft and Basque Country to get their snapshots of what's happening in the sector — and where it is going next.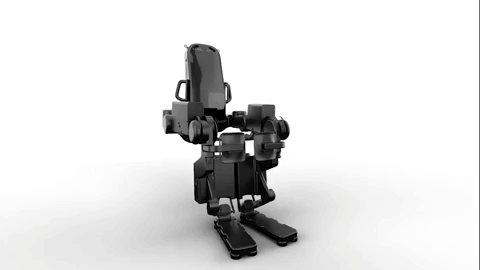 Wandercraft: Paris, France (€25m raised)
Nicolas Simon cofounded Wandercraft in 2012 and has raised €24.9m to date. The company has five customers using its tech for spinal cord injury. Its systems will be available for stroke rehabilitation by the end of the year.
Unique sell: "Atalante [Wandercraft's lower body exoskeleton] is the first and only exoskeleton to allow users to walk hands-free. We use state of the art algorithms from biped dynamic robotics to achieve stability for both the user and the exo—this makes our exo the first use case of a biped robot to be truly useful for people."
The view from France: "France is a paradise for tech startups: world class engineers, reasonable costs, engaged teams, inspiring environment. The scene here is bursting with activity, especially regarding healthcare, which is incredibly stimulating."
What's the biggest challenge?
"The market is tough, with users mostly risk-averse leading to slow adoption. Raising our Series A was most difficult. Once you have onboard professional investors, it's easier. "
What's next? "In five to ten years the cost will go down to the price of a small car. Exoskeletons will be stable and robust enough to go into the street and be used in everyday life for people with reduced mobility."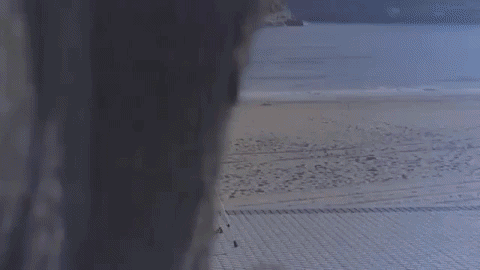 Gogoa: Zumarraga, Spain (€1.6m raised)
Carlos Isoird founded Gogoa in 2015. He developed Hank, the first exoskeleton CE marked for clinical use in 2018.
The unique sell: "Hank is the only medical exoskeleton with six engines (on the hip, knee and ankle) which allows users to move in a less robotic, more human, way."
The view from Spain: "The Basque Country is very industrialised and one of the EU leaders in advanced manufacturing. This ecosystem helps us to focus on R&D [research and development] and product development. We also have a strategic alliance with the National Hospital of Toledo to develop our technology for spinal cord injury patients."
Biggest challenge? "Spain is a relatively conservative country in the adoption of new medical technology, so it's easier to find interested potential clients in other parts of Europe. We're still behind in the reimbursement market [insurance companies willing to reimburse qualifying patients] — Japan is the most advanced country in this area."
What's next? "Exoskeletons will become cheaper and the control of exoskeletons will transfer from medical professionals to patients. The key purpose of exoskeletons will move from rehab to injury prevention and productivity in the industrial sector. We're spinning out a new company (Cyber Human Systems) focusing on this."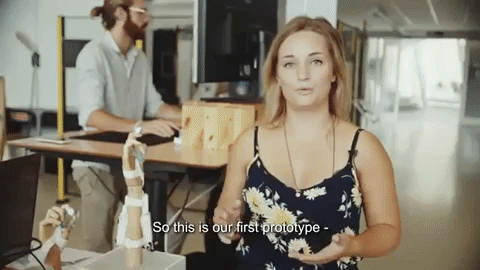 Tendo: Lund, Sweden (nearing €1m raised)
Sofie Woge founded Tendo in 2016 and has raised 6m SEK (€550k) in investment and 3m SEK (€280k) in financing. The startup is developing a wearable robotic upper limb as part of the pan-European RobotUnion accelerator program. 
Unique sell: "Studies show that what always comes highest on the wish-list [for paralysed people] is hand function, because it allows independence in daily life. Weighing just 250g, our soft exoskeleton glove assists a person to grip, hold and release objects."
The view from Sweden: "Our main office in Ideon Science Park in Lund, Sweden, has access to expertise from Lund University. We're also very close to Denmark, and still have one employee there, where we're in the amazing robotic cluster Odense Robotics. In Scandinavia, we have great options to go through the reimbursement systems that exist [via insurance companies]."
Biggest challenge? "It's hard planning how long development will take and cost. An unhelpful misconception from investors is that it takes many, many years to get a CE-marking done [to get the equipment certified for use in the EU]. This is a time-consuming process, but it's different for different types of device."
What's next? "I hope to see more exoskeletons that are slim and designed more as wearable tech rather than 'exoskeletons'. There will be smart textiles, new batteries and machine learning-enabled solutions. Today people think of exoskeletons as big, bulky 'metal constructions' made for soldiers, but they can be so much more."
Marsi Bionics: Madrid, Spain (€3m raised)
Elena García founded Marsi Bionics in 2013 and has raised €3m from venture capital companies and the European Commission. The startup plans to launch its Atlas leg exoskeleton for kids (costing €61 per unit or €20 per year) in late 2019.
Unique sell: "Atlas is the only wearable gait exoskeleton for children with neuromuscular diseases. Our exoskeletons use smart joints with adaptive stiffness that detect the wearer's motion intention. This allows it to adapt to complex and time-evolving symptoms."
The view from Madrid: "Spain has one of the best healthcare systems in the world and a growing digital startup ecosystem, but deep tech is still in its infancy. There's a limited amount of venture funds that invest in companies like us. Being in Spain is not a competitive advantage."
Biggest challenge? "It's difficult to gain confidence with investors since most of them are used to working with digital startups, even if they work in healthcare. They still consider exoskeletons an emerging technology. Scaling up an industrial application of exoskeleton would probably allow the company to grow faster..."
What's next? "The need and the technology are already there. We need to work on the incorporation of exoskeletons to the healthcare and assistive devices processes and funding schemes."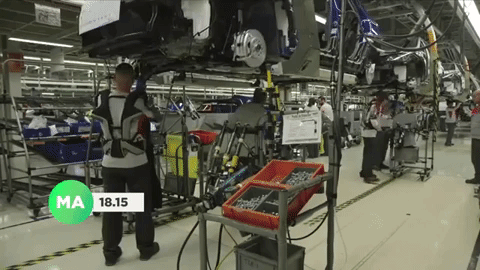 SkelEx: Rotterdam, The Netherlands
Gaurav Genani founded SkelEx to develop exoskeletons for large scale manufacturing companies in 2013. Sales of the SkelEx 360 have seen revenue grow x4 since 2017. It's preparing to launch the SkelEx 360 Neck Support.
The unique sell: "SkelEx supports the arms, back and body and weighs 2kg. We help people involved in repetitive laborious jobs with simple solutions that seamlessly integrate with the human body."
The view from Rotterdam: "In the Netherlands there is an openness to try new things (SkelEx was one of the first commercially available industrial exoskeletons in the world). Rotterdam is in an excellent location with regards to European manufacturing (across automotive, aerospace and shipbuilding), which is key for SkelEx. But the Netherlands is a small market so reaching out to other countries is a must."
The biggest challenge? "A lot of effort needs to be invested to adopt a marketing strategy for each country, setting up distribution channels and overcoming language and culture barriers. Like most hardware startups, we also focused too much on technology in the beginning without realizing what end users really needed. Only once we put a product out there (in late 2015), did the company start to evolve."
What's next? "In five years we expect non-powered exoskeletons to be made mandatory, like eye and ear protection for certain jobs. In 10 years powered exoskeletons that augment human strength substantially should be commonplace. In 25 years wearable technologies should have evolved exponentially, resulting in a fusion of advanced materials, sensors and actuators with the human body. "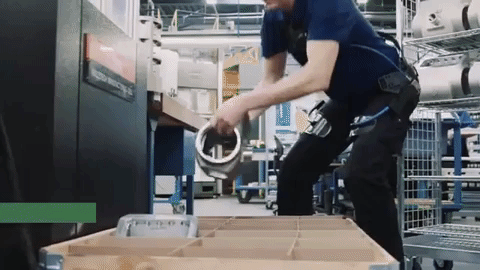 Laevo: Delft, The Netherlands (€4.5m)
Rogier Barents founded Laevo in 2013 and has raised €4.5m. The startup has 20 corporate partnerships, more than 200  customers and has made more than 2000 sales. He also founded InteSpring, an industrial leg exoskeleton startup.
The unique sell: "Laevo is a non-powered modular device weighing in at 2.8kg. We were one of the first commercial exoskeletons targeted at the lower back to provide support for workers who bend and lift a lot."
The view from Delft: "Laevo works within YES!Delft, one of the first incubators in the Netherlands, which is close to The Delft University of Technology (DUT). YES!Delft and The DUT provide us with good interns who become employees and new technologies that can be embedded in our products."
Biggest challenge? "Our biggest mistake was the way we introduced Laevo. Because our first customers didn't know exactly what to expect, a lot of extra money and energy was spent servicing them. Exoskeletons are also a new product, making them hard to fund. Investors tend to underestimate the amount of money and time it takes to get an exoskeleton to market."
What's next? "More and more companies are realising it's their social obligation to take care of their employees.  In 10 years every household will have some sort of exoskeleton type solution. New fabrics will be used to make the exoskeleton less invasive and more integrated into standard clothing."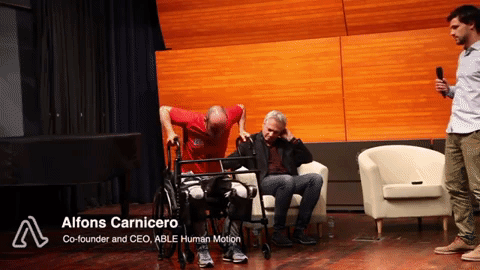 Able Human Motion: Barcelona, Spain (€700k)
Alfons Carnicero cofounded Able Human Motion in 2018. A spin-out from Universitat Politécnica de Catalunya (UPC), the startup has raised more than €700k. It has six partners and is preparing for CE mark accreditation in the EU. 
The unique sell: "We focus on spinal cord injury patients with certain hip mobility injuries. Years of research at UPC has led to a patented system to assist walking. It's up to five times smaller, up to three times lighter and up to eight times cheaper than some major competitors."
The view from Barcelona: "Barcelona is one of the most dynamic startup hubs in Europe with strong medtech and biotech ecosystems. It's just starting to have its first success stories, which makes the city more appealing; however, it's still difficult for European companies to compete with America. We need more foreign investment in southern-European startups."
Biggest challenge? "When we first started looking for investors, we were too open to any kind of investor profile. Only afterward did we understand this was a mistake: it's difficult for people outside medtech to understand the time-to-market, commercialization, regulations and certifications of these devices. We actually ended up closing our round saying no to several investors."
What's next? "We expect to see smarter and more autonomous devices with improved functionalities walking the streets in 10 years time. Over the years, exoskeletons will become more and more inconspicuous to the point of even becoming a fashion accessory."