More and more people want to break into VC. But where to start? Most VCs don't even post job adverts. 
These days there are a host of training programmes for wannabe VCs, aimed at everyone from students hoping to break into the field to mid-career professionals looking at their next move.
Sifted found nine such programmes founded in Europe. They range from a few days to a few weeks, from free to thousands of euros. Many also are trying to help more diverse profiles break into the business — and fix the industry's dismal track record.
Mehdi Benjelloun, cofounder of one such programme, Baby VC, says it's very difficult for people who don't have access to internships or existing networks to nab one of the few roles in the industry. Baby VC, active in France and Germany, launched this month in the UK with a new sponsor, VC firm OneRagtime. 
"The main objective I had when I started the bootcamp is to democratise VC among young people," says Benjelloun.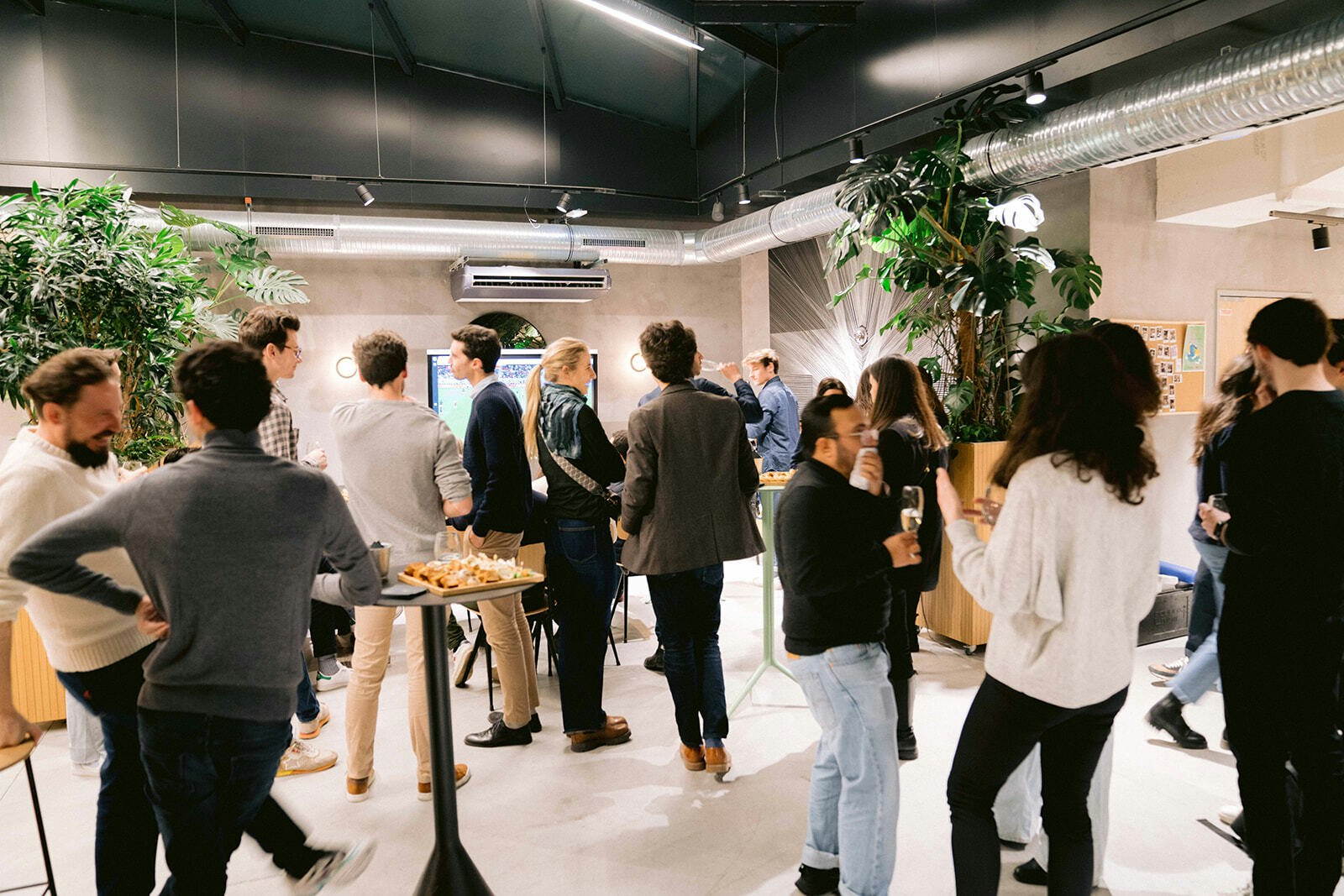 "Not everyone knows or believes that venture capital is a possible career path for them," says Eleanor Kaye, executive director at the Newton Venture Program, another VC training programme aimed at increasing diversity in VC.
Newton runs a blind selection process using the HR software Applied. So far, 46% of alumni identify as female. The programme has seen 48 nationalities represented, with 17% of participants identifying as Black and 24% identifying as Asian. 
👉 Read: Who does what at a VC firm?
Here are the 10 programmes. We've listed their headquarters, but many accept applicants from anywhere in the world. 
Newton Venture Program — United Kingdom
Newton Venture Program was launched as a joint venture between VC LocalGlobe and London Business School and, although based in London, is open to participation globally. Newton runs two programmes: one aimed at aspiring venture capitalists, delivered online via weekly sessions, and one for practising venture capitalists, delivered in person. The programmes cost £2,030 and £12,500 plus VAT, respectively, but Newton offers a limited number of scholarships starting at 25% of the programme fee. 
A total of 243 people have completed the first programme so far and the next one will begin in March. The next cohort for practising VCs begins in April. Its inaugural programme had 37 people.
Future VC — United Kingdom
The Future VC programme, started by Diversity VC, places VC hopefuls in a six-month paid internship split between two funds. It also offers sessions covering skills like networking. Set up in 2018, the core internship programme has had more than 150 graduates worldwide. 
The applications for next year open in October 2023, with participating VC firms spread across Europe and the US. In its latest cohort, Future VC had 65% representation of women and around 50% representation from ethnic minority groups.
Baby VC — France, Germany & UK
Launched in 2019 in France, Baby VC offers participants an eight-week long bootcamp. It organises a bootcamp every six months; most French VC firms are involved as well as the likes of Speedinvest and Andreessen Horowitz. The programme expanded to Germany last year and launched this month in the UK. Participation is free; VC firm OneRagtime sponsors the programme. Baby VC's Benjelloun says that after the UK the team will look to build other hubs in the Nordics, Iberia and eastern Europe as well. 
Included VC — United Kingdom
Sponsors of this eight-month fellowship for aspiring VCs have included HV Capital, EIF, Seedcamp and Mouro Capital. The free, fully remote programme comprises 14 components and includes virtual retreats and simulated investment committees. Fellows are expected to commit 20 hours a month and can apply from anywhere in the world.
In its last fellowship, 31% of participants were Black, 31% were Asian, 52% were women and 17% were LGBTQ+. 
Innovis VC Analyst Academy — Europe
Innovis VC runs a four-week programme for current students who want to land an analyst job in VC. The programme expects students to invest around 10 hours a week. The academy provides seminars and workshops covering topics like startup sourcing and VC processes. There are seven locations across Europe: London, Cambridge, Munich, St. Gallen, Paris, Milan and Madrid. 
The Wave Fellowship — Switzerland
WeBloom, a Zurich-based non-profit association, runs an eight-week summer fellowship in Switzerland for 30 female students already enrolled in a graduate programme at a Swiss university or in their final year of undergraduate studies and who are interested in venture capital or technology product development. All materials and travel costs are paid for. 
VC Factory — France
Founded in 2018 by finance professional Aram Attar, VC Factory is an eight-week mentoring programme that's all online. It's aimed at both people who want to get a job in VC and people already in the industry. Participants have live e-mentoring sessions and can access a library of videos and other content from VC firms. 
Somos Boske — Spain
Somos Boske in Spain provides more than 30 hours of content for €200 which participants can follow at their own pace. The programme is both for people who want to start working in the sector and for analysts with less than two years of experience. Courses include how to analyse a startup and how to value a company. 
Its teachers include professionals from venture capital firms like All Iron Ventures and JME Ventures. 
Italian Tech Alliance Venture Academy — Italy
The Italian Tech Alliance, an association of investors and startups, organises the Venture Academy, the third edition of which opened in October 2022. It includes 10 modules and two in-depth studies, with lessons held by fund managers and other investors. The third edition had over 140 participants.
VCLeaders — Poland
A four-module programme for professionals already in the VC space, VCLeaders runs through the main topics of fundraising, investing, portfolio management and exits through a series of workshops and talks over four weekends. Applicants have to have a minimum of five years' professional experience to be considered, and up to 30 are picked each year. Each module will set participants back up to €1230, or they can pay €4920 for the entire program.
VC Challenge — Nordics
Launched in 2021, the 2023 VC Challenge cohort consists of 24 teams and 45 general partners (12 of which were women) in the Nordics. The programme works with teams in the process of raising their first fund, and from the 2021 and 2022 cohorts, 22 new funds emerged. The programme consists of 10 sessions spread across three months, with additional optional side sessions. Successful participants have to have a connection to startups — either as an existing investor or startup CEO/employee. Currently, the programme costs €2k for solo GPs and around €5k for a group, but those prices are subject to change
Selin Bucak is a freelance finance writer based in Paris. She tweets from @SelinBucak2 
This article was updated on Wednesday 8 March 2023.