European tech startups won a record $34bn in venture capital funding this year, up 40% from 2018, outshining the Asian and US markets, which saw a dip in investment.
The sharp jump, highlighted in Atomico's latest report on the State of European Tech, adds to a growing sentiment that the European tech ecosystem is finally coming of age. 
"It does feel like we are in a golden age for Europe now," says Sonali de Rycker, partner at venture capital fund Accel. "The quality of talent, the level of ambition and availability of capital are at a completely different scale."
Meanwhile, venture capital investment into Asian startups has halved in 2019 to $63bn and US venture investment has fallen 1% to $117bn compared to 2018.
This year has seen a breakthrough for a range of European startups, from challenger banks Revolut and Monzo to GetYourGuide in the travel sector and Bolt in urban mobility. There were also several mega investments from international investors such as SoftBank.
Some venture capital funds argue that step-change in investor interest in Europe comes in part because valuations for tech startups in the US and Asia are looking comparatively high.
Europe has "lower entry valuations compared with the US and Asia, resulting in very capital-efficient investment opportunities," says Daniel Keiper-Knorr, cofounder and partner at Speedinvest.
The rush to invest in European startups is just one of the takeaways from Atomico's annual report, which also looks at the market for initial public offerings as well as the best performing sectors, the ongoing diversity problem and how European venture capital investors are now making more money than their US colleagues.
Here are the top seven headlines:
1) Fintech is winning and fashion is losing
Most sectors in Europe experienced a sharp increase in investment in 2019, but fintech is the fastest-growing by some way.
In total fintech has pulled in over $9bn this year thanks to a string of mega-raises, including $800m for Greensill in May (from SoftBank), $460m for Klarna in August and OakNorth's $440m raise in February.
It's no surprise that fintech is the fastest growing sector as it's one of the few where Europe has an edge over the US, according to some founders.
On the flip side, gaming, fashion and media had a slower year.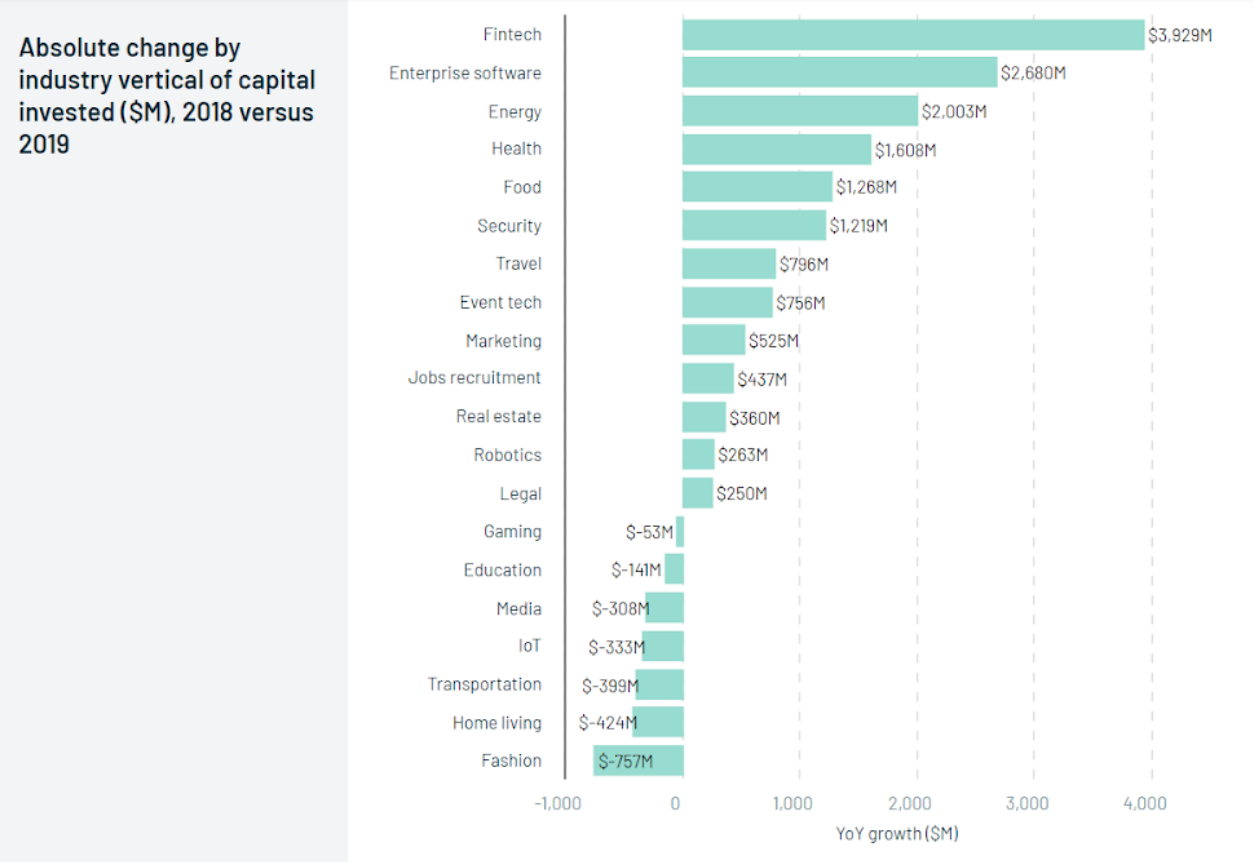 2) Europe produces more tech IPOs than the US
Beyond the drama of WeWork, Lyft, Uber and others, there are some interesting trends playing out in the world of initial public offerings (IPOs).
Contrary to popular belief, Europe generates more tech IPOs than the US. The report shows this has been the case for at least five consecutive years. 2019 was no exception, despite the fact that it was a pretty slow year for European IPOs — something some people put down to Brexit angst.
In 2018, Europe produced 87 tech IPOs, more than twice the number coming out of the US. The available data for 2019, which goes up until September, shows that Europe had 33 IPOs this year compared to 29 in the US.
The difference is that, while the US produces fewer IPOs in total, companies listing in the US tend to be bigger. In fact, the US is producing fewer small (under $1bn) IPOs each year. 

3) Europe's founders are increasingly seen as globally competitive
Out of those who responded to Atomico's survey most agreed that "European founders can compete equally on the global technology stage".
Interestingly, those from outside Europe had even more confidence in European founders than those responding from Europe.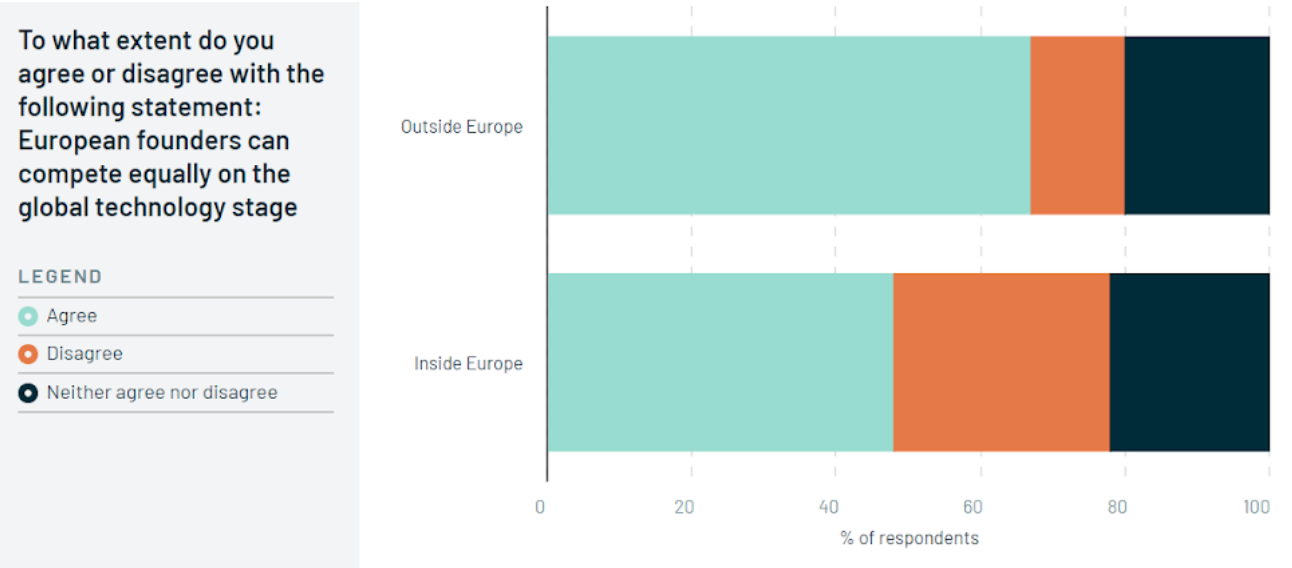 4) Yes, you read that right. $34.3bn was invested into European tech this year
We have already covered this but it's still a remarkable number, particularly when you think that in 2013 there was just $5bn invested.
Here is a gif showing cumulative funding in European tech over the past four years. Look how Europe is starting to light up and how it's not just London, Paris and Berlin getting all the funding.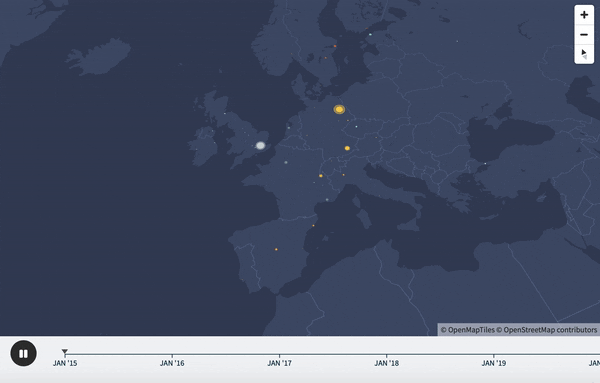 5) Everyone wants a piece of European tech
For better or for worse, European tech is increasingly attracting US and Asian investors, with the investment flows from both regions breaking records in 2019. 
What is particularly striking is that 20% of all rounds raised in Europe now include at least one US investor. In 2015 this was just 9%. Meanwhile, 4% of rounds now include at least one Asian investor.
The presence of US and Asian investors is even more pronounced when it comes to the big raises. This year nine out of 10 rounds over $100m included at least one US or Chinese investor.
In total the amount invested into Europe from US-based investors this year is close to $10B, up three times since 2015.

6) European venture capital is outperforming US venture capital
Comparing US and European venture capital performance shows how far European tech has come. 
If you look at venture capital returns over a 20-25 year time horizon then US returns are way higher than those from European venture capital. But when it comes to a one, three or five-year time horizon European venture capital starts to pull ahead.
The data is based on data from Cambridge Associates, which is the most widely cited benchmark of venture capital performance.
Interestingly, European venture capital funds are not only faring well relative to the US but have started outperforming European private equity too — something that makes it look far more impressive as an asset class.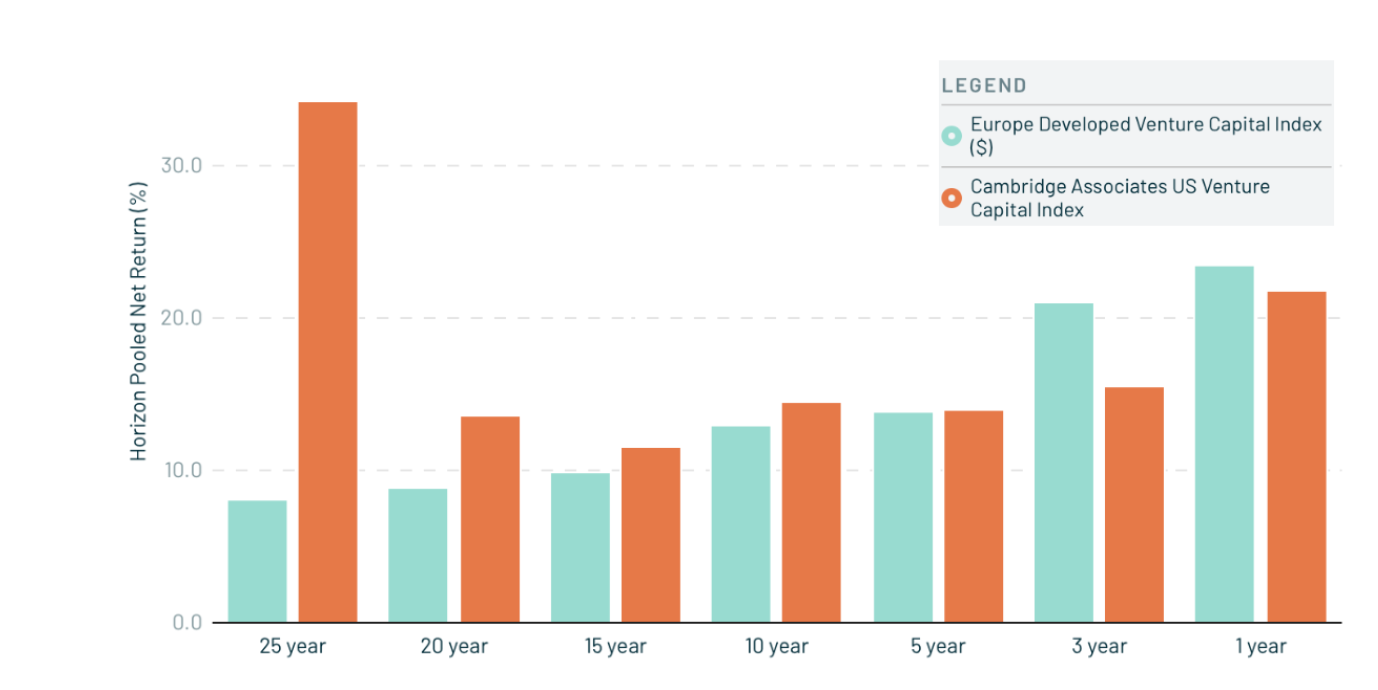 7) A finding that will surprise no-one: diversity is still terrible
$91.60 in every $100 invested into European startups this year went to all-male founding teams, around the same as last year. Meanwhile, the number of all-female founding teams actually decreased to 0.4%, down from 1.4% last year. 
This varies slightly by country, with the Czech Republic seeing the most diverse gender mix.
There is one interesting exception to this state of affairs. In the quantum computing sector the proportion of companies with women-led founding teams is 23% — more than twice the European average. This will be interesting to watch given that investment in quantum is expected to leap over the coming years.