European fintechs' ties with Asia have been in the press for all the wrong reasons of late. German fintech Wirecard collapsed after allegations it used operations in Manila and Singapore to manufacture £2bn in fake assets.
But away from the front pages, the latest generation of European fintechs have quietly been moving into Asia, pushing to tap its highly digital, fast-growing and densely populated market.
This week alone, Revolut announced its launch into Japan, building on an earlier expansion into Singapore. Meanwhile, other large European fintechs — shown below — have also made their way east in the last 12 months.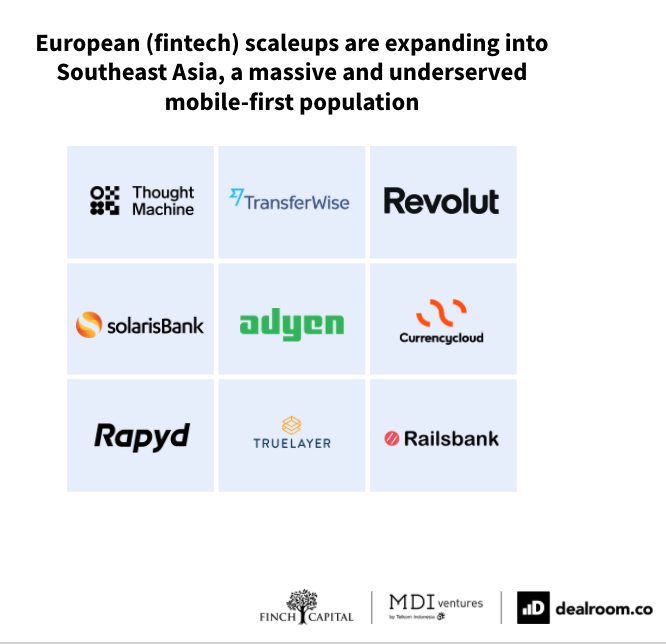 Making the jump
At its core, Asia offers a remarkably high — and blooming — penetration of smartphone usage. In south-east Asia alone, 22 million people become of "mobile age" every year, putting it at the top of fintechs' wish-list according to Lourens Ruigrok, an investor at Finch Capital.
"South-east Asia is increasingly considered as an attractive expansion market for European fintechs. It's an emerging but fast-growing market," he told Sifted. "Furthermore, there's a really big problem still left [for fintechs] to solve: the unbanked (or underbanked) population."
Singapore, Vietnam and Indonesia could even trump the US as an expansion target, according to a new report by Finch, which noted these countries' "high propensity to adopt new technologies."
And it's not just Asian consumers at play; banks and financial institutions in the APAC region are also showing real interest in new players, says Nick Wilde, Asia Pacific managing director at banking software-provider Thought Machine.
"Banks [here] are now looking for a change...The average age of the tech here is around 20 years old," he told Sifted, adding that Thought Machine's founders therefore "knew they wanted to launch Asia before the US."
Wilde also highlighted that Covid-19 has actually made banks more willing to engage with the company, despite the surrounding disruption to business.
The other big pull factor for moving to Asia is that local firms and banks trust European fintechs, says Marie Steinthaler, who heads global expansion for TrueLayer; an infrastructure-player similar to Plaid.
"There's a great interest and credibility that coming from Europe brings," she told Sifted. "You deal with more mature systems in Europe or US," meaning clients often look to overseas providers for quality ahead of local competitors.
"When you turn up, and you are the real deal, they're ready to go," agreed Nick Wilde.
A final positive is that local regulators are slowly getting behind fintechs' ambitions, says Venkatesh Saha — TransferWise's head of expansion in Asia Pacific and the Middle East.
"Regulators are becoming more open to fintech companies; seeing these firms as players that help increase competition and access," he told Sifted, having helped lead the money-transfer company's launch into Singapore in 2017.
Progress tracker
European fintechs moving to Asia have big plans — but it's still early days.
Most firms are still in the research, hiring and client-building phase after passing the first milestone of getting 'boots on the ground'.
TrueLayer hired a regional-lead in Marie Steinthaler in Hong Kong last August, but has not officially launched in APAC yet — largely due to regulatory gaps around open banking. Inter-country regulatory differences are also still a "barrier," Steinthaler told Sifted.
TrueLayer is now set to launch in Australia later this year after securing the necessary licence and hiring a local manager there. It's got its sights set on India next.
Going into Asia...It's like building an entire second

company.
Meanwhile, Thought Machine — which builds core-systems for banks — is gearing up to welcome its first Asia-based client later this year, having made its first hire in mid-2019 and hoping to have 35 employees there by year-end.
Revolut did not reply to a request for comment on how its Singaporean launch was advancing.
Platform-provider Railsbank told Sifted it has made some good headway in Singapore, securing a number of local clients — including neobank Aspire — since launching there last year.
Chief executive Nigel Verdon also highlighted that while Asia currently only makes up ~20% of Railsbank's revenues, he expects a hoard of European fintechs to move there in 2021; hence why Railsbank set up in anticipation of their arrival.
Other fintechs who have recently moved over are Germany's Mambu, along with reg-tech specialists Onfido, FINTRAIL, and ComplyAdvantage.
Separately, challenger bank Tandem was due to launch in Hong Kong last year, but a major restructuring at the firm has prompted these plans to be shelved.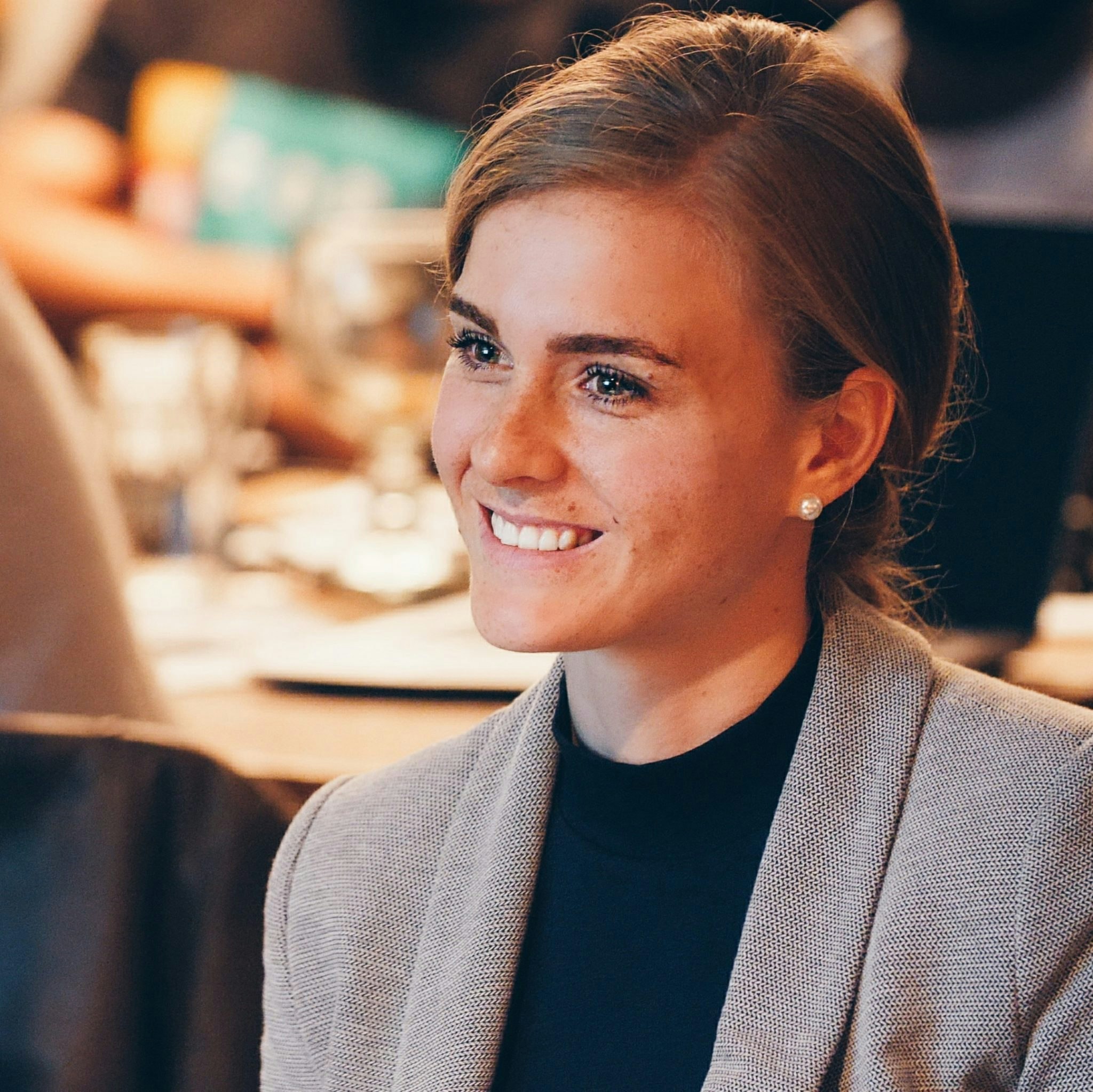 A word of caution
Europe's fintechs moving to Asia will want to have their eyes wide-open to the challenges at play.
Among them, are the region's regulatory obstacles and its unique cultural heterogeneity.
"Going into Asia...It's like building an entire second company. It's a different thing to expanding. It's like you're building all over again," said Yann Ranchere, a partner at early-stage venture capital fund Anthemis.
"Culturally it's also very different if it's India or Singapore or Vietnam...Those markets are mature and not mature at the same time."
TrueLayer's Steinthaler also notes that going into Asia cannot be "a side-desk project [and] you do need a lot of focus," as well a big black book of local contacts. "Regulation is a barrier." One of the other factors to consider is the level of existing, home-grown competition. This varies depending on country and each segment of fintech, but "there are some supremely successful fintechs," in these areas, warns Nick Wilde. In particular, the south-east Asian region is booming with new fintechs (shown in the graphic below). Europe's competitors should therefore take care not to underestimate them, says Ranchere.    "People who think the stuff there is not as good are wrong 99% of the time," he

noted.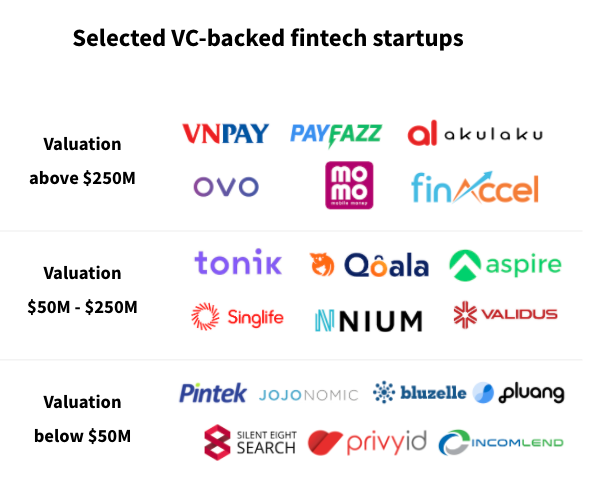 Encroaching interest from Chinese competitors is also a threat in some areas of fintech, according to Wilde.
"One friend said 'you don't need to worry about China, they just copy.' But I said 'man, no, you're living in the 90's,'" Wilde recounted, adding he has already come across Chinese core-banking players when competing for Asia-based clients.
Nonetheless, one source — who has asked not to be named — said tension with mainland China in some areas could prove favourable for European players.
The neobank trap?
Digital banks should think especially carefully about whether to expand into Asia, commentators warn.
Verdon, who spent his childhood in Hong Kong, says it's going to be a particularly difficult market to crack.
"Singapore isn't really a neobank place. It's 5m people and only 1m that are non-resident. It's a small market...Where neobanks can be interesting are the Philippines, India [due to their population sizes]," he told Sifted.
Verdon added that the next challenge will be reshaping the product to local demands in Asia, where e-wallets and QR codes are the status quo.
The mission to localise the product has already seen Europe's digital banks struggle in the US.
Thought Machine's Nick Wilde also warns that "neobanks are the harder proposition" when overseas.
He noted: "There's got to be a real business there. It can't be a valuation play."
Isabel Woodford is Sifted's fintech correspondent. She tweets from @i_woodford