When startups complete a fundraise, the main perk it usually brings to employees is job security.
But for staff at Taxfix — Germany's fastest-growing fintech — it came with an extra pay cheque.
Over 40 current and former Taxfix employees traded in €3.8m worth of vested shares in April, when the startup completed its oversubscribed $65m Series C, led by Index Ventures.
For most startup employees, cashing out on equity is still a clunky process. The chances of the startup being bought outright are slim, while the prospects of an initial public offering are even slimmer, as well as now happening later in a startup's life cycle.
To make matters worse, staff stock policies in Europe are far less generous than in the US, bringing the entire employee equity system under question — despite recent European-wide regulatory changes to loosen stock policies.
In the best-case scenario, startup employees usually need to wait until a company hits a multi-billion valuation before being invited to sell their shares — usually led by specialised secondary-sale funds like Balderton and Insight. And even then, founders and early investors are often given priority over employees.
These obstacles are what prompted Taxfix — which has helped over 2.2m users file their taxes and refunds online — to take the unusual route of offering an employee buy-back during its Series C round, says chief executive Mathis Buechi.
"My first reaction was 'no way, that's really not a good idea, why would we do that?' But then I thought about it and it made sense. Our earliest employees took on low salaries and have done fantastic work," he says, explaining he wanted to reward that.
Buechi says he now hopes Taxfix will set an example for other German startups, where he says employee stock options are "really bad", and are generally made up of virtual, or "phantom," equity.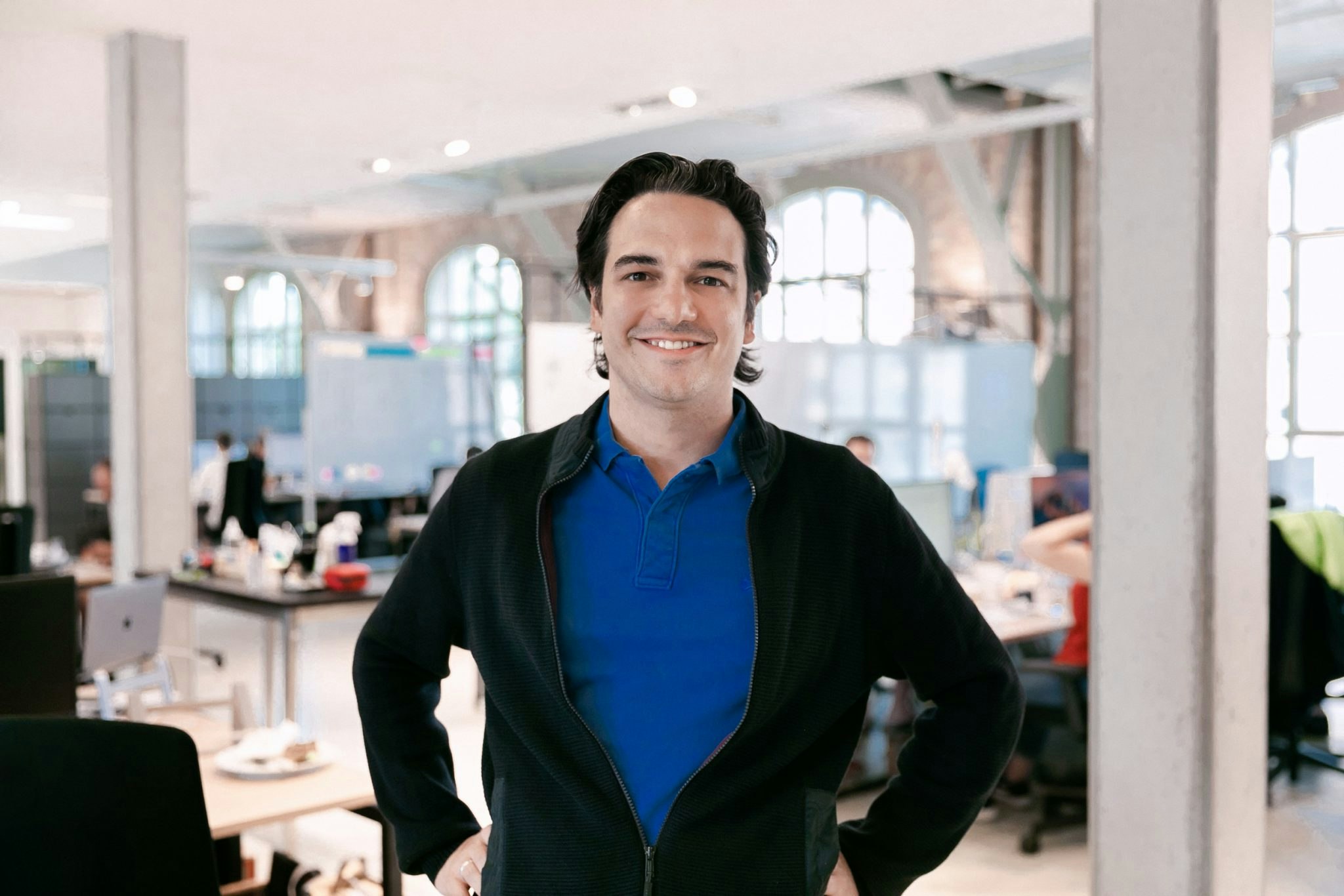 Taxfix's valuation is unknown, but is believed to have grown exponentially since its earliest employees were first awarded a slice of the equity when it was founded in 2016.
Sifted Newsletters
Startup Life
Every Wednesday
How (and how not) to run a startup.
The fintech confirmed that c-suite executives were also among those who had partaken in the recent buy-back, and that all employee shares were on a 4-year vesting scheme.
Reform on its way?
There is already pressure mounting across Europe to better-reward early employees, led by the Not Optional campaign, backed by 500 European founders and which lobbies for share option reform.
Meanwhile, it's positive to see companies which hit unicorn valuations inviting staff to sell part of their equity.
Among them are UK cybersecurity firm Darktrace and fintech Revolut, which staged a small employee-secondary during its recent $500m Series D fundraise. TransferWise has also overseen three employee buy-back schemes since its Series E — which will have made several employees into millionaires.
But Buechi argues startup employees shouldn't have to wait until a Series E to take part in a secondary sale, if there is employee-appetite and the round is oversubscribed.
He's also confident that other founders will be inspired by Taxfix's decision to offer employees an earlier exit.
"So many people said to me 'This is amazing, we never thought of this,'" noting that part of the battle now is breaking down the "awkward" taboo and confused narrative around secondary sales.
Jeff Lynn, the chairman of crowdfunding and secondary-sale platform Seedrs, agrees there is growing momentum in this space.
"It's now pretty commonplace for unicorn-level businesses [to do employee secondaries]... Lower down the chain, it's not something I've seen, although as part of the whole trend of companies staying private much longer than they used to, it's definitely something I'm hearing talked about far more than it was a few years ago," he tells Sifted.
Beyond that, Buechi acknowledged that deciding how much equity to give employees is a balancing act, concluding "the equity should be big enough that it matters, so if it becomes 10x, or 30x for everyone."
Taxfix's total employee option pool is currently worth €40m, spread across several hundred current and former employees.
Still, Taxfix capped its recent buy-back at a maximum of 50% of each employee's total share pool, with Buechi joking that he still wanted the existing employees to be incentivised.
"It's not about making them multi-millionaires."
The company said it took care to try to educate eligible shareholders of the pros and cons of cashing in early.