Europe's robotics sector is picking up speed despite the market downturn. Investment into European robotics startups is on track to keep up with 2021's record high, while investment in robotics in China and the US has plummeted. 
"There has never been a better time to found a robotics startup," says Alex Rohregger, robotics specialist at German VC firm Picus Capital.
With the looming threat of a recession and with energy costs at record highs, the industrial sector needs automation more than ever to reduce costs and fill gaps in industries with a shortage of highly skilled workers.
Industry players are taking note. "The automation market that we are part of is growing fast. Customers are now considering robotics solutions to automate their pipelines," says Thomas Genestar, managing director of western Europe at French robotics unicorn Exotec. 
Investors have picked up on this growing demand and are pouring money into robotics startups across Europe. Let's have a look at the numbers.
Stable growth
Over the past four years, the robotics sector in Europe has been growing rapidly, with a 24% CAGR (compound annual growth rate) in the period between January and September. The US and China have stalled, with growth down 1% in the US and up by just 3% in China. 
Investment in European robotics companies reached $1.45bn by the end of September 2021, and this year it has already hit $1.2bn.
Behind this growth is a network of universities across Europe with strong robotics departments, says Picus Capital founder and managing director Robin Godenrath. They include TU Munich in Germany, ETH in Switzerland, Imperial College and Oxford University in the UK and KTH in Sweden. 
The switch has flipped
Most of the growth in European robotics happened in the last two to three years. Once a niche sector that even VCs didn't understand, robotics is now attracting more generalist investors.
One such example is Goldman Sachs, which led the largest round in the European robotics sector this year so far — Exotec's $335m Series D round in January this year.
Genestar says he saw the switch flip in the past year. "Investors now understand the sector and its benefits much better," he tells Sifted.
Exotec makes robots that automate warehouse storage. The demand for automation in the logistics industry allowed the company to double its revenues in 2021, despite the pandemic. 
"Three years ago customers thought that robotics couldn't compete, but they are now considering robotics as a solution for their automation projects," says Genestar.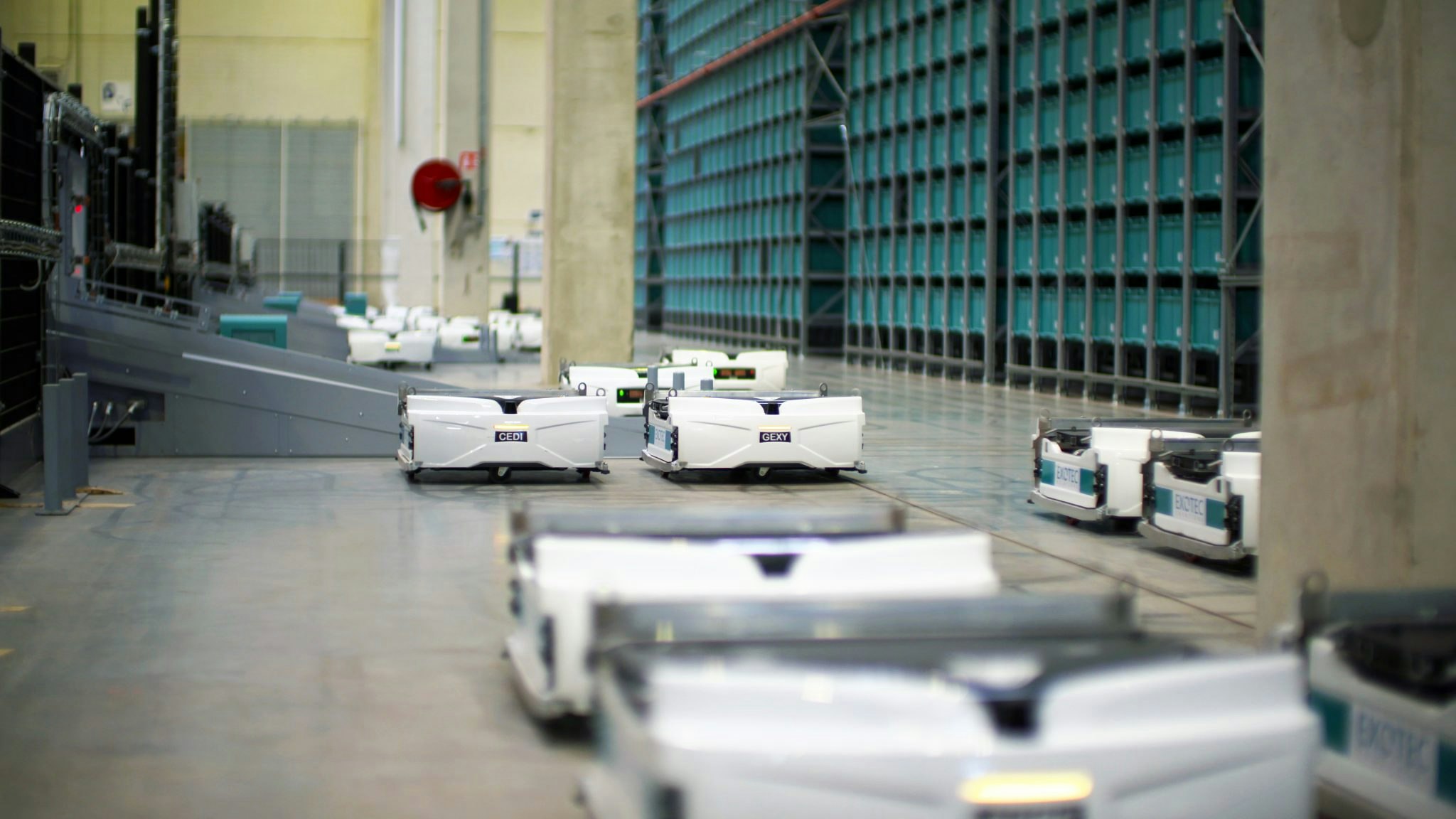 Any uncertainty that customers are feeling as a result of the economic downturn are an advantage for companies like Exotec, he argues.
"With robotics a customer can invest in what they need now and increase investment little by little as they grow," Genestar says. An uncertain future makes this option much more enticing, as opposed to investing in resources several years ahead based on unreliable growth predictions.
In addition, robotics solutions can reduce a warehouse's electricity consumption by three to five times, Genestar claims.
"Even traditional actors in the storage market, like SSI Schaeffer and Dematic, are now providing robotics solutions. It's not just startups anymore."
Europe's superstars
While the European robotics market is growing, the total number of deals has gone down. This is true for all regions of the world, according to Picus Capital.  
"The rounds get bigger but investors spend more time picking where to invest," Rohregger tells Sifted.
A few startups around Europe are starting to gather big piles of funding, even in countries that otherwise don't receive that much investment in robotics. "Every country in Europe has an outlier champion with lots of funding," says Rohregger. 
Exotec is the outlier in France — most of the investment in robotics in the country this year came from the startup's record $335m round in January. 
In the UK the champion is CMR Surgical, which raised $600m in 2021; Italy has MMI, which raised $75m in 2021; and Switzerland's robotics star is Distalmotion, which raised $90m in 2022 — they all make surgical robots. 
Germany, which has a stronger tradition in the robotics sector, has leaders such as Agile Robots, which develops intelligent robot systems that can react to their environment, and Wandelbots, which makes software to train robots.
Europe now has four robotics unicorns. Exotec hit unicorn status after its January round, and so did flying taxi developer Volocopter with its $170m round in March. CMR Surgical has been a unicorn since 2019 and Agile Robots since 2021.
What's next?
The need for automation is driving demand for robotics up. "The industrial sector is looking for ways to be more efficient and reduce costs. Robotics is one solution to this," says Godenrath. 
He expects funding to go back to the numbers seen in 2021 within the next four years. "Lots of funds have capital available but are waiting to see what happens in the global markets before investing. Our opinion is that early-stage investment will come back faster," he says.
A big trend in the coming years will be robotics software. Godenrath and Rohregger are seeing a shift from hardware to software in the sector, even in companies with a hardware focus. These programs often allow clients to train and retrain robots easily, as well as provide flexibility and integration with other products.
Some examples of startups in this area are Wandelbots, which allows people without technical knowledge to program and train robots, and Energy Robotics, whose software can be used to manage remote robot fleets in difficult environments.

There's particularly high demand in industries that require highly skilled labour. "There is a gap in talent that can be filled by robotics," says Godenrath. 
An example of this is Automata in the UK, which uses robots to automate lab work in the life sciences sector. Another is Amsterdam-based Terraform, automating the construction sector, and Daedalus in manufacturing. 
Moving forward, he expects to see robots being integrated into entire production chains and pure software startups creating solutions that can be applied to a range of applications rather than working on a single vertical.
Clara Rodríguez Fernández is Sifted's deeptech correspondent, based in Berlin. Follow her on LinkedIn. 
***
Looking for digestible insights into the robotics sector? Sifted's Pro Briefing on the industry will get you up to speed fast on what you need to know. Check out what Pro membership can offer you here.