Founders and managers are told to lead by example.
Perhaps investors should start doing the same.
The latest report published by non-profit Diversity VC reveals that the majority of London's VC firms are falling down when it comes to diversity and inclusion.
Top line statistic: 60% of the funds surveyed did not have anyone responsible for diversity and inclusion. This doesn't mean someone employed solely to take the lead on it (VC firms have, on average, nine employees): it means somebody who, as part of their role, is responsible for thinking about diversity and, ideally, also putting in place initiatives with budget behind them.
That's not all that big an ask.
Perhaps more worryingly, 47% of the investors contacted thought their firms had no recruiting policies in place to promote diversity. That's tech hiring 101.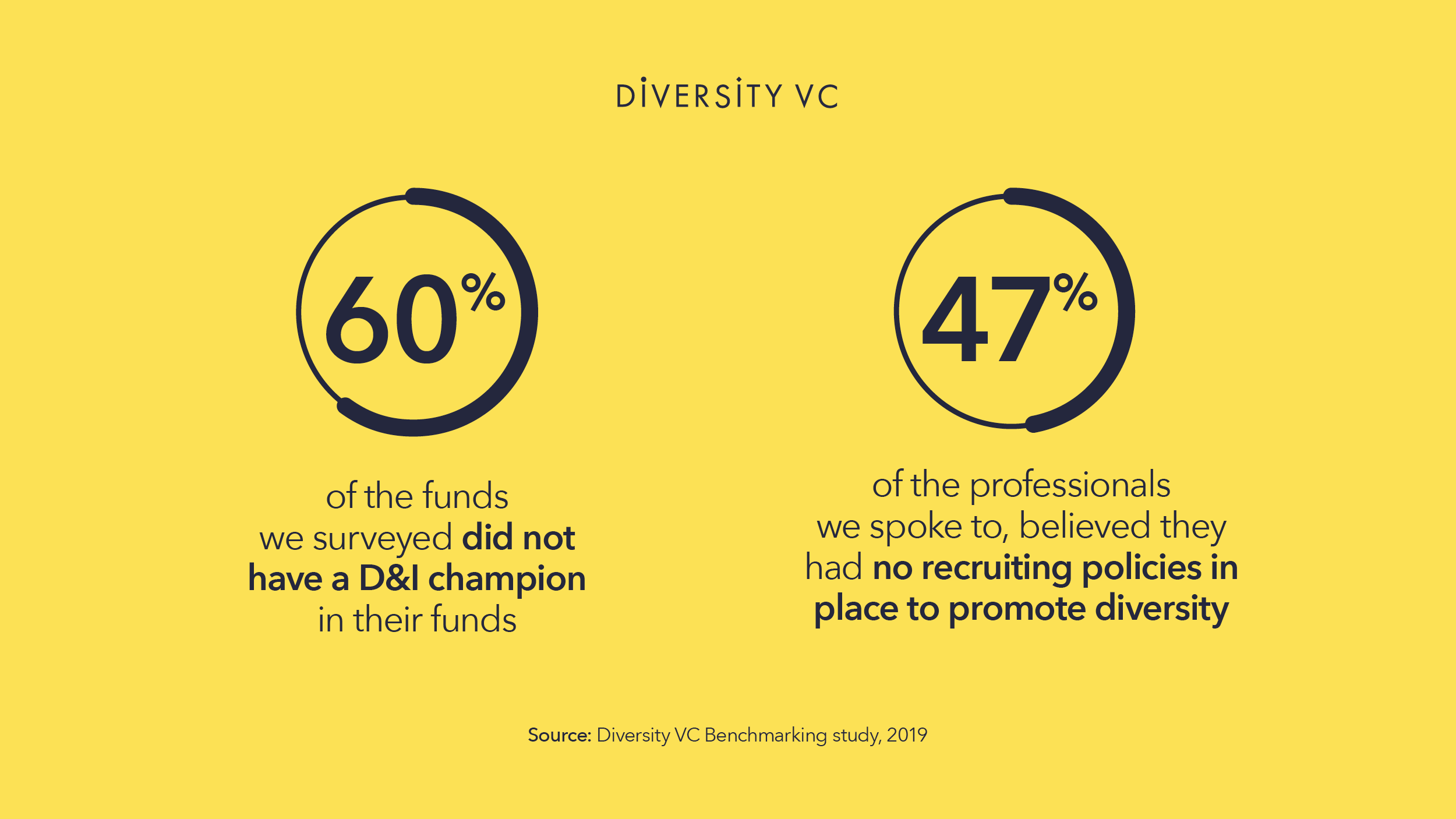 When it comes to practicalities too, London's VC firms have a way to go. Being inclusive is about making everyone feel like the workplace is somewhere they belong; yet, for example, none of the funds surveyed had prayer room facilities. This is no small oversight: 12% of London's population identify as Muslim.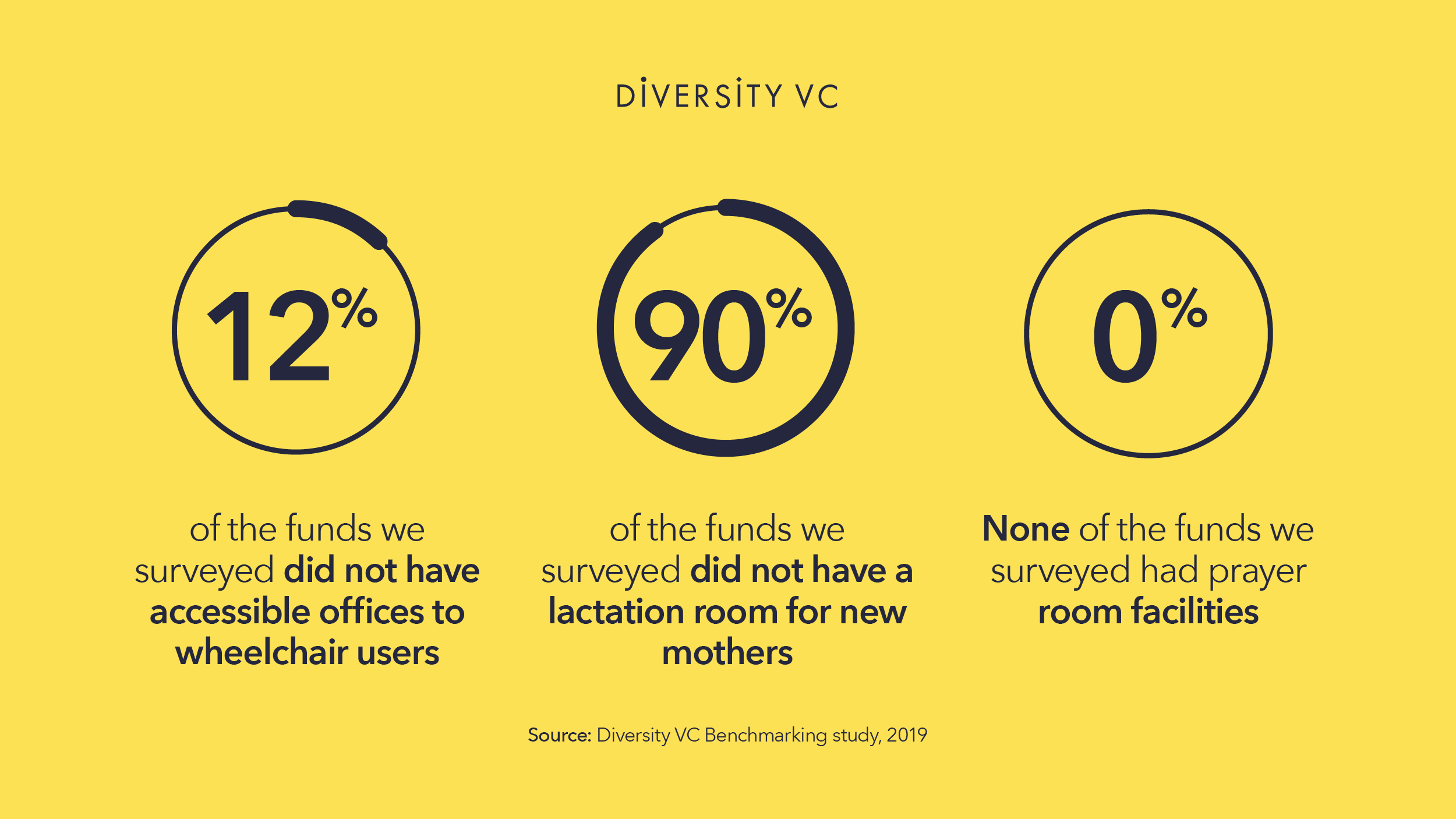 Just over half of the funds spoken to have flexible working policies in place, which are known to support working parents and carers.
On top of this, female representation at senior levels of London's VCs firms is also very low: only 9% of investment committee members are women.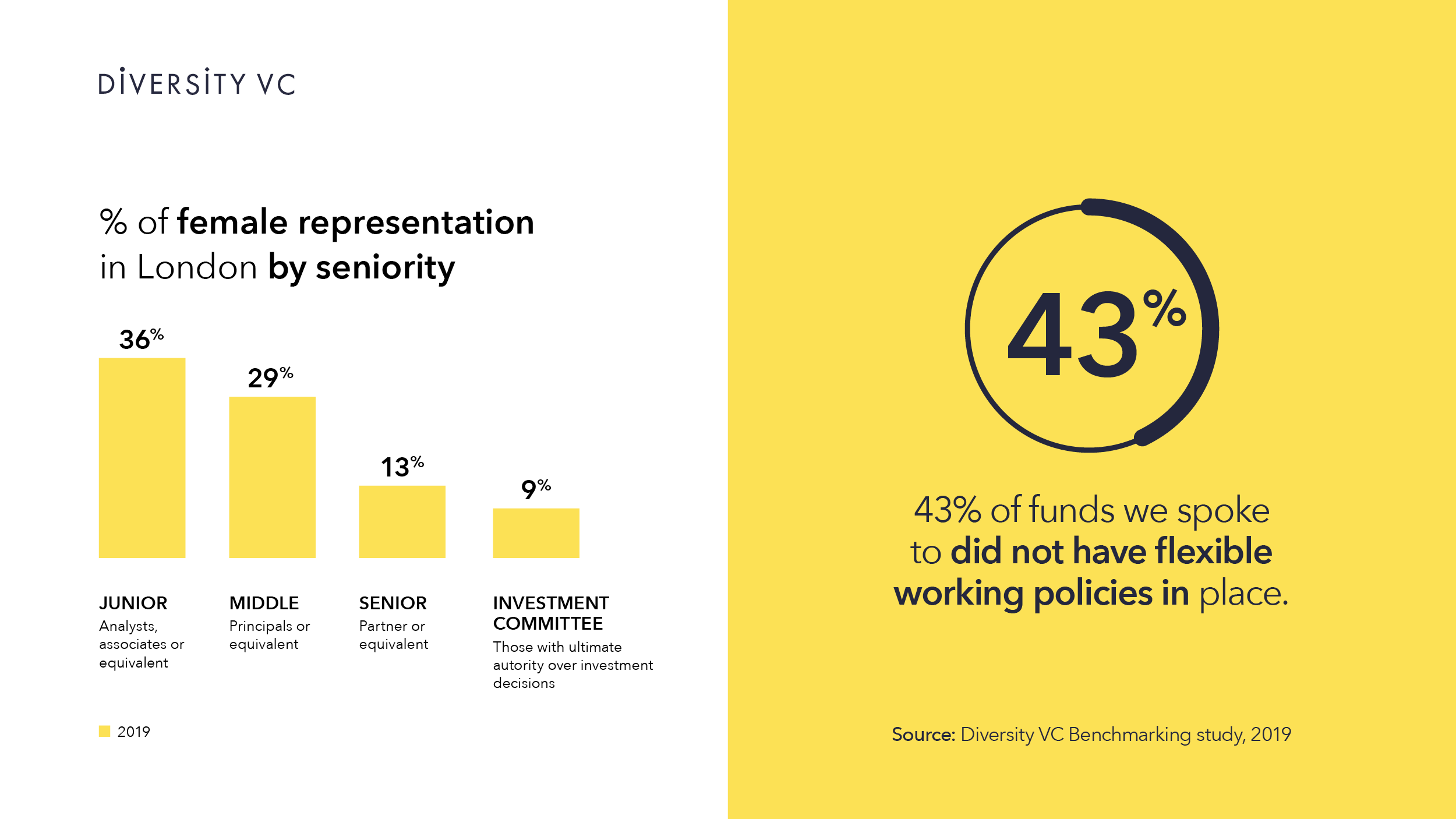 An embarrassing 39% of London's VCs don't have any women on their investment team — which is worse than the UK as a whole.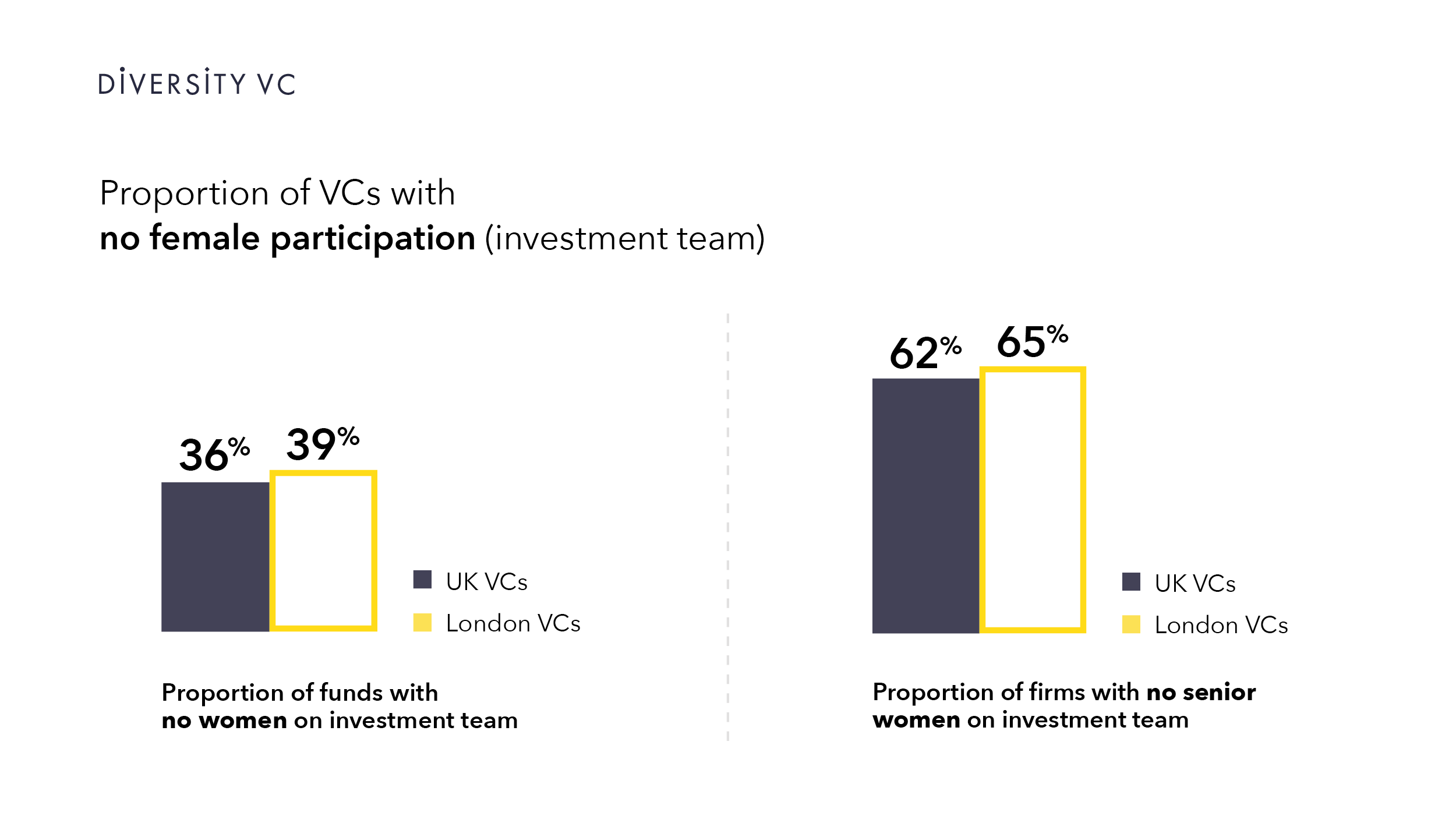 The VC workforce is a little more diverse than the UK workforce as a whole in terms of ethnicity. But still, given that the majority of UK VC firms are based in the capital, not as diverse as the London workforce.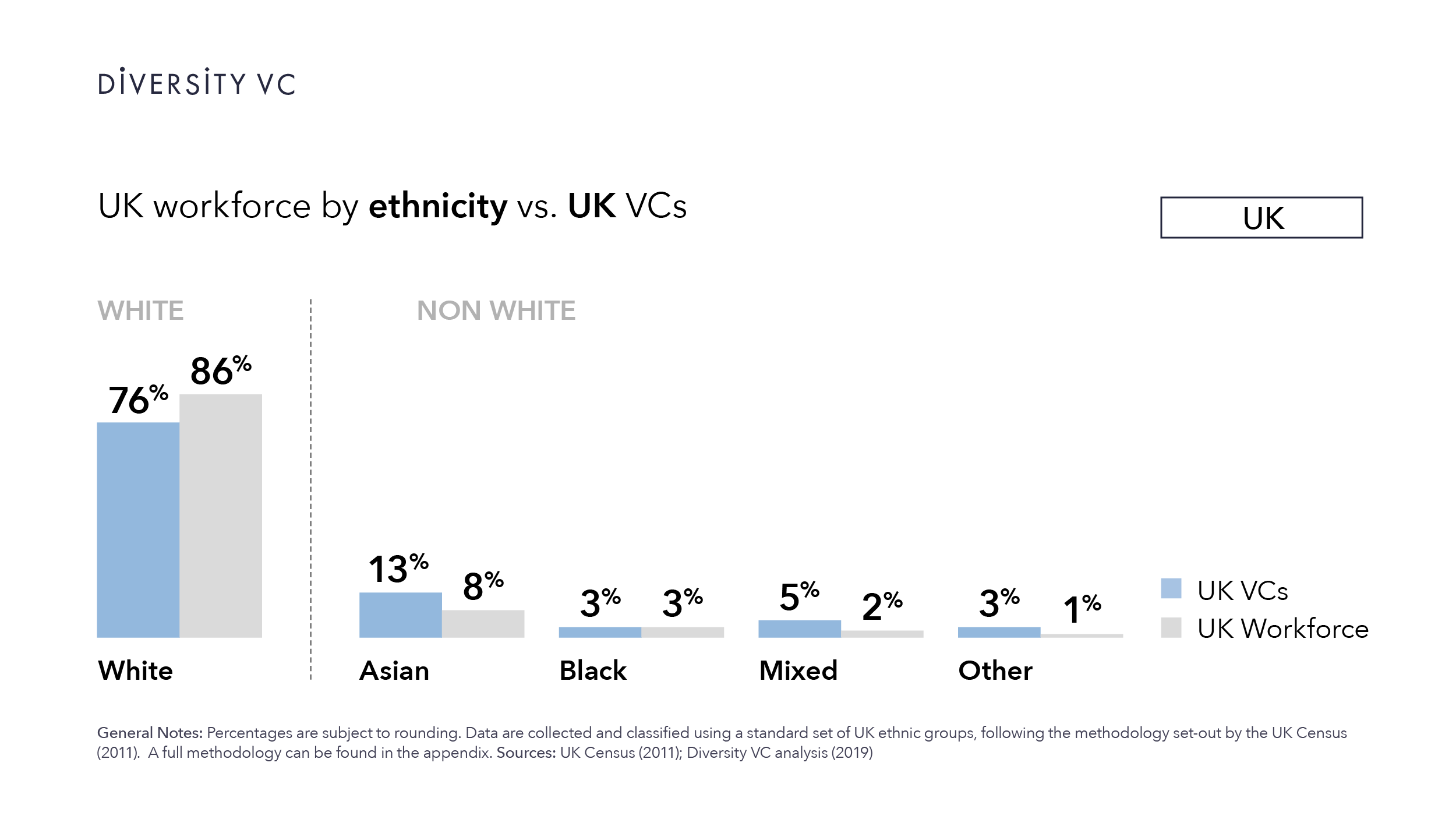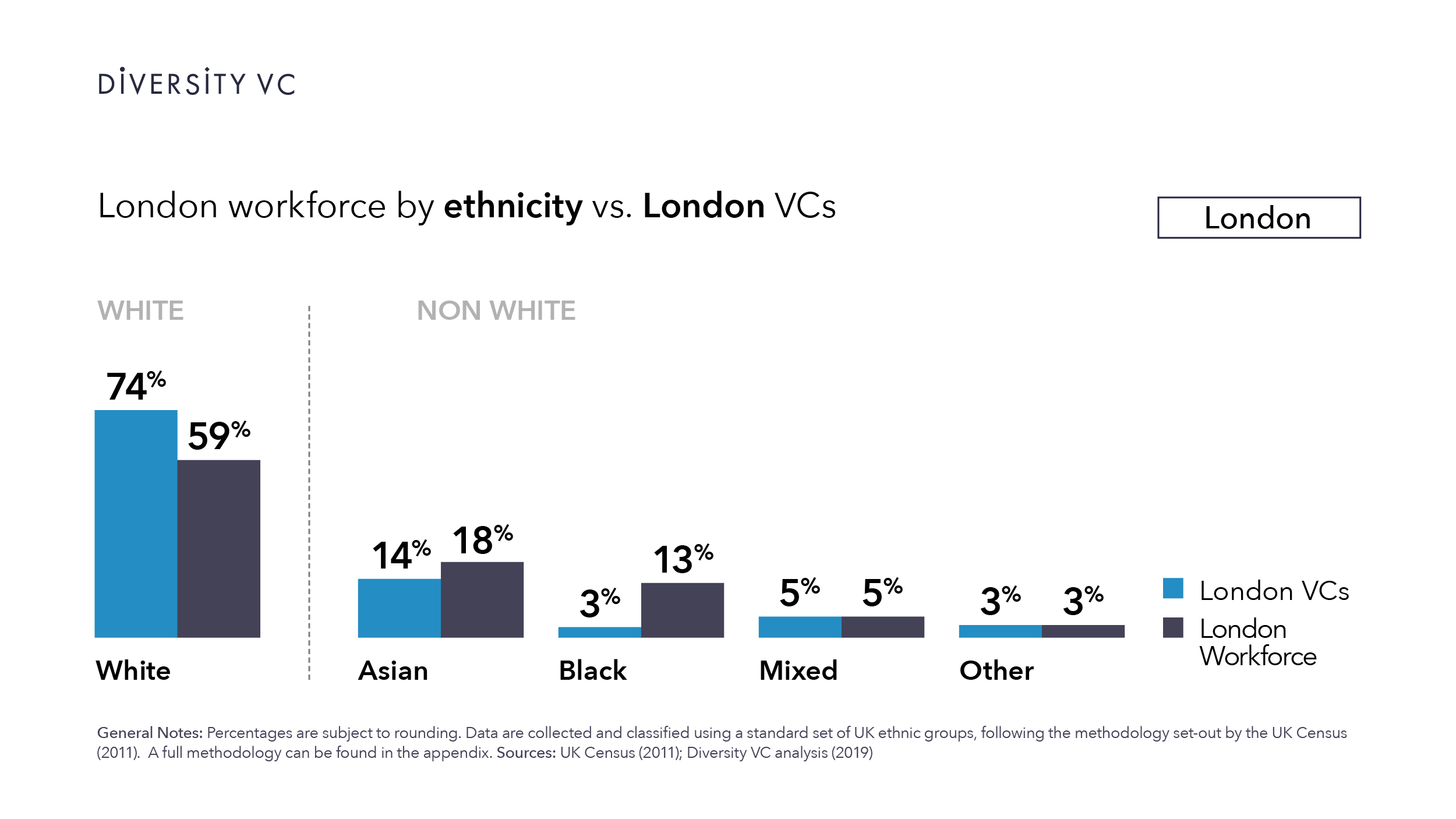 Finally, when it comes to the most impactful measure of them all, London's investors are overwhelmingly backing male founders. And, despite the increased focus on diversity over recent years, the numbers aren't changing: over 90% of funding still goes to all-male founding teams.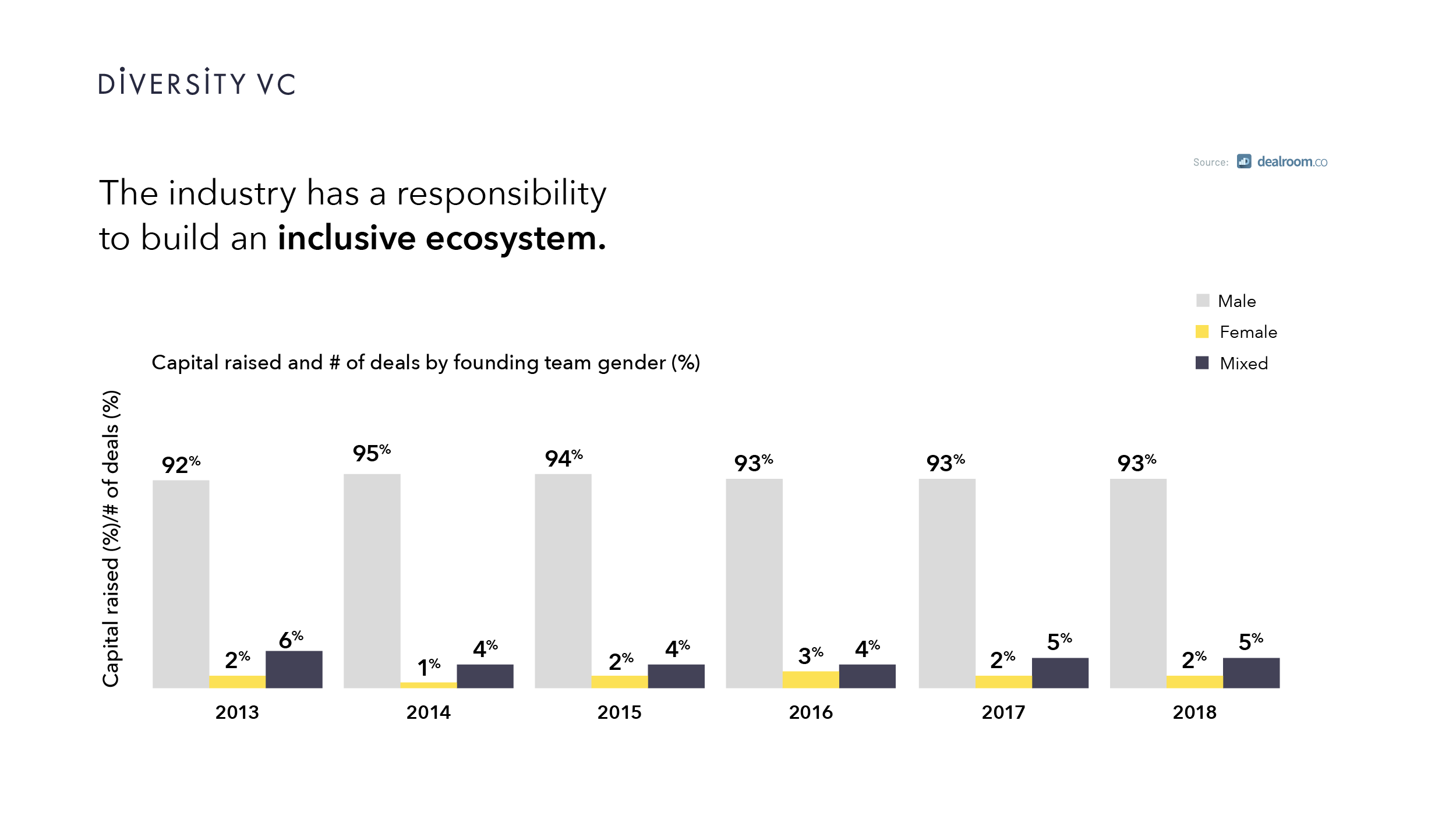 Lead by example investors. Start paying attention to diversity internally — and a more diverse range of founders might start paying attention to you.