In a month's time, the UK treasury will release the first set of data on who has applied for its startup support package, Future Fund. 
It will, most likely, show that the majority of applicants (and beneficiaries) are white, London-based, male founders and investors. It doesn't take a crystal ball to make that prediction; you just have to look at the status quo. Just 0.9% of founders in Europe are black; less than 1p of every £1 of venture capital spent in the UK last year went to all-female founding teams. 
Diversity advocates and communities already know this — and so they're making alternative plans.
48% of black and minority-owned business owners don't plan to access or expect to qualify for any government support

schemes
A new report released today by Extend Ventures and YSYS finds that almost half (48%) of black and minority-owned business owners don't plan to access or expect to qualify for any government support schemes. 
That's nothing new: all the surveyed businesses over nine years old (24%) have never taken institutional investment or government support. What's more, 37% of businesses said they were self-funded. Just 13% had secured angel or VC investment.
"For too long, minority entrepreneurs have remained unsupported and have needed to 'fend for themselves'," says Erika Brodnock, founder of Extend Ventures. "We need to ensure this isn't going to be the same for newer businesses."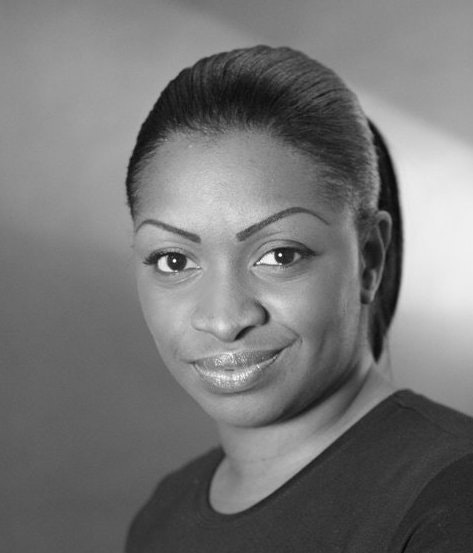 More data
One way to change the status quo is to collect more data, says Brodnock. She founded Extend Ventures along with Patricia Hamzahee and Tom Adeyoola, founder of retail tech startup Metail, with the aim to collect data on the diversity of the UK startup ecosystem which has been missing for so long.
"If you don't have information and evidence, you don't have a voice," says Adeyoola. It's all too easy for people to dismiss anecdotal evidence: "You need data to get a seat at the table, so you can negotiate from a place of evidence." 
If you don't have information and evidence, you don't have a

voice.
Next April, Extend plans to publish a wider piece of research, looking into the return on investment generated by ethnically diverse founders. 
"We hope it will be for ethnically diverse founders what the Rose Review was for female founders," says Adeyoola.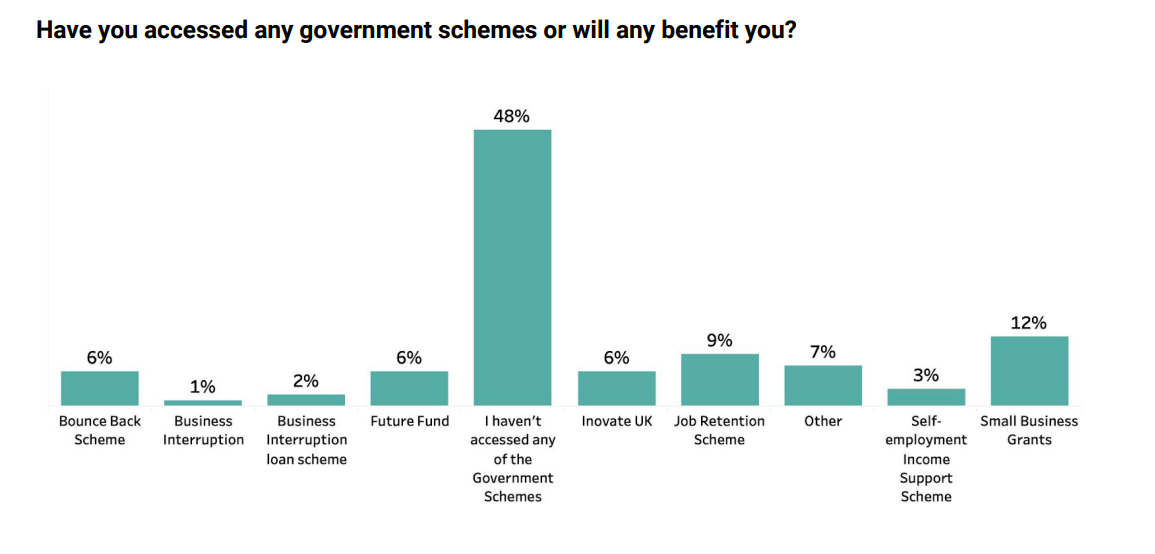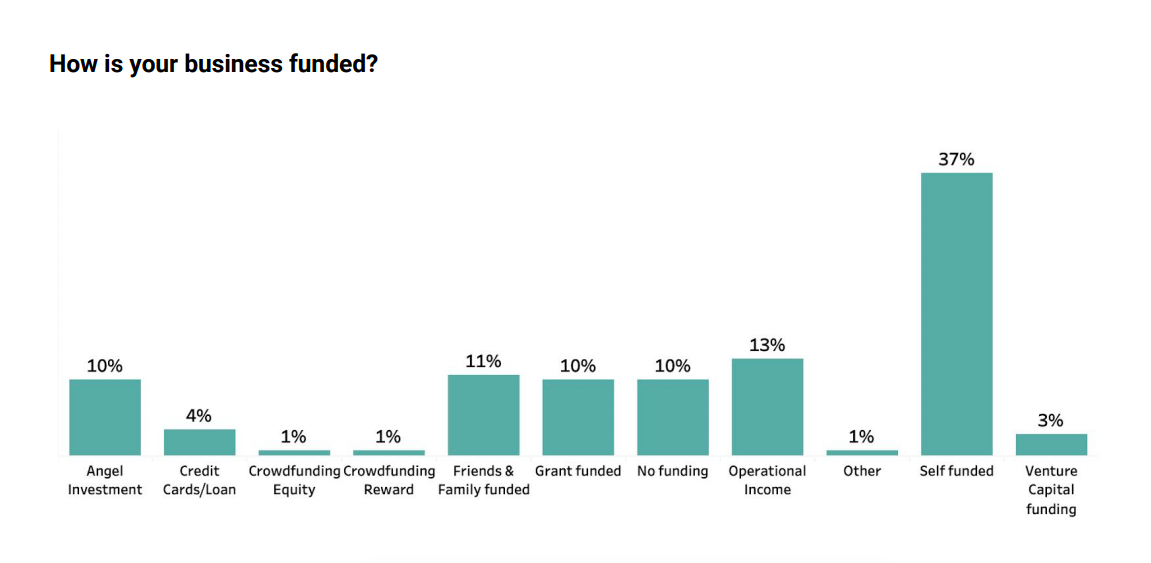 The Rose Review, a report on female entrepreneurship in the UK published in 2019 and commissioned by the Treasury, found that just one in three British entrepreneurs are women and less than 1% of UK venture funding goes to all-female teams. In response, the government said it wanted to see 50% more female entrepreneurs by 2030, and established the Investing in Women Code. (Investors who sign up pledge to share data on the number of applications they receive from female founders and commit to supporting them access capital; the Future Fund is a signatory.)
An increasing amount of data on Europe's startup ecosystem is being collected and published by the likes of Dealroom and Beauhurst, alongside many community organisations and investors (most notably Atomico, in its widely-quoted annual State of European Tech report).
However, few VC firms collect — let alone share — data on the diversity of the founders they receive pitches from or back. Bethnal Green Ventures is one of the few that publishes statistics on the gender diversity of its portfolio, but VCs often say that collecting data around other forms of diversity is difficult.  
"Often VC firms receive thousands of business plan submissions per year. Some don't record every submission and if they do, they are reluctant to add an extra data field because of the extra admin overhead," explains Check Warner, partner at Ada Ventures and founder of Diversity VC, an organisation that promotes diversity in the VC industry. 
"It's a bit of a cop out to say that you can't do it," says Adeyoola. "But race is a self-determined categorisation — therefore you do have to ask the question. A lot of these VCs are pretty much much male dominated, so they duck the question completely." 
Extend has a way around this. "The perception of race is what matters," says Adeyoola. And so, using a similar methodology to a report by the Kauffman Fellows Research Center in the US (which found that ethnically diverse founding teams outperform by 30%), Extend plans to use machine learning to gather its data. It will look at which startups have been backed by VCs, and which have not, and then use computer vision technology to track down photos of their founders and note their perceived ethnicity. 
"Given that it's been done and worked in the US, I don't see any reason why it won't work here," says Adeyoola. Impact X, a VC fund focused on backing minority founders, has already pledged to support the project, while Capital Enterprise, Innovate UK and Tech Nation have also expressed interest. 
Once Extend has gathered its data — and set a baseline — Adeyoola hopes that change can really kick in. "When there's no data, there's nowhere to go." 
People who work in venture capital are (or at least think they are!) very data-driven; objective facts are preferred to anecdotal

evidence.
"People who work in venture capital are (or at least think they are!) very data-driven; objective facts are preferred to anecdotal evidence," says Warner. She's seen first-hand the impact that collecting and publishing data can have — Diversity VC's first study in 2017 looked at the number of women in venture capital, and found that 48% of UK funds had no women in the investment team. 
"This, amongst other data we've published about other underrepresented and marginalised groups, have created real urgency to hire, promote and fund individuals from these groups. Although diversity in the industry hasn't improved dramatically yet, there has certainly been more government intervention, more emphasis from VC firms on hiring and promoting underrepresented talent, and better understanding of the issues in the industry as a whole." 
Community action
This push to collect data follows the emergence, over the past few years, of numerous organisations set up to support diverse founders. 
There are also numerous communities for diverse people in tech, running educational programmes and events, such as YSYS, Foundervine, Colour in Tech, Hustle Crew and Cornerstone. One such programme to support diverse entrepreneurs launched last week, led by jobs programme Create Jobs and Hustle Crew, a careers community for people from underrepresented backgrounds, and supported by the Mayor of London. 
There are several VC firms investing solely in underrepresented founders, including Good Soil, Ada Ventures and Impact X. And there are internship programmes to encourage more women and ethnically diverse people to consider a career in venture capital, including Future VC (which launches its second programme online tomorrow) and Included VC. 
"The ecosystem is growing; it's quite exciting," says Adeyoola. "The bit that's missing is the evidence."