In the latest outbreak of investor FOMO, Europe's VCs are falling over each other to invest in this season's startup craze: speedy grocery delivery startups. 
On Tuesday, Berlin-based 10-minute grocery delivery startup Flink raised a $52m seed round from some pretty prestigious investors. In January, Turkey's Getir raised $128m to launch in London. And in December, Dija — which does more or less the same thing as all the rest — raised $20m from Blossom Capital, Creandum and Index Ventures without a pitch deck. 
This is about as hyped a market as you can get — and it's only just getting started. 
Taking on London
Today, Dija is officially launching in London. It's promising to deliver groceries in 10 minutes or less. If it fails to do so, it will give customers three months of free deliveries.
So far, Dija has three 'dark stores' where goods are stocked — in South Kensington, Fulham and Hackney — but plans to roll out new ones at a rapid tick in London, and then other cities in the UK. Customers can order around 1.5k items from its app, which are then picked up and dropped off by a rider in the time it takes to make beans on toast. 
As you'd expect from Kensington residents, popular items include Grom Pistachio ice cream and Evian

Water.
It's been trialling its service since mid-January. As you'd expect from Kensington residents, popular items include Grom Pistachio ice cream and Evian Water. Some customers are using Dija to get hold of evening treats, while others are doing a bigger grocery shop. The average basket size is between £15 and £30. 
Now, it's upping the ante. CEO and cofounder Alberto Menolascina says Dija will soon be opening "a new location every five to seven days". 
But why is speed quite so important?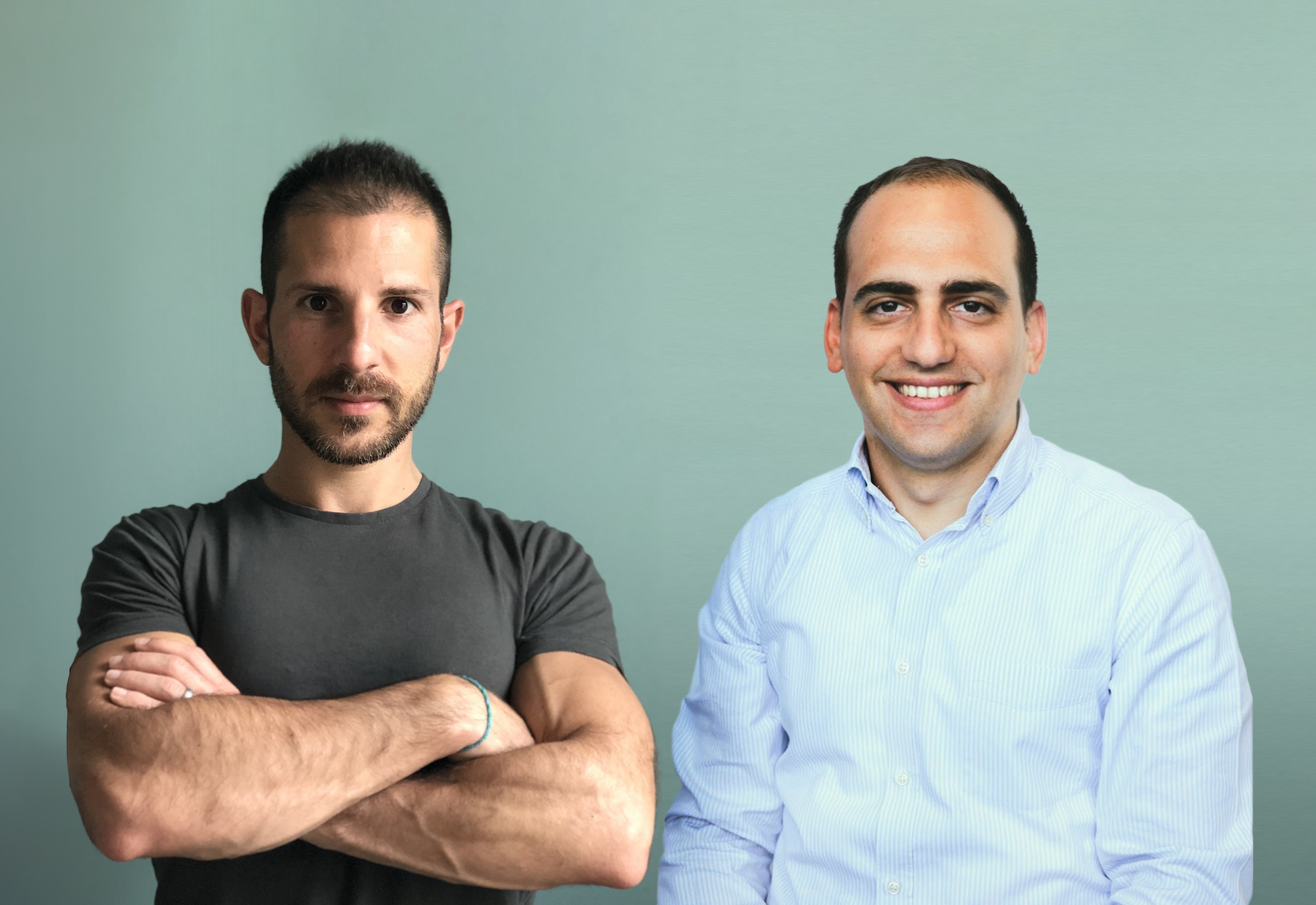 Speedy Gonzales
"It's clear from Deliveroo and Glovo that people want speed. People want things faster and faster," says Menolascina, who has deep experience in the food delivery sector as former head of growth at Deliveroo, cofounder of online Italian supermarket Supermercato24 and the former chief operating officer at Zego. 
"In a world where you can pay the same price for the same item and get it delivered, why wouldn't you?" 
This kind of grocery delivery, he says, is far less complicated than the restaurant food delivery model. 
"We control most of the variables [in our model]: we buy the products and get them delivered to stores. We're in charge of pick and pack, we build the tech and our drivers are 100% allocated to one site," says Menolascina. Dija's couriers work shifts — they're not gig economy workers — which gives the startup an extra degree of control over the logistics. 
By contrast, food delivery companies like Deliveroo have to factor in the food actually getting cooked, sync with a restaurant's kitchen and with a roaming network of gig economy couriers. "Deliveroo has a very complex model. When I joined in 2015, the company was delivering in 32 minutes. When I left [in 2018] it was 17 minutes in London." 
Speed makes the model go

viral.
Speed isn't everything, says Menolascina. But it is the thing that "makes the model go viral," he thinks — people are shocked by just how fast orders can arrive. 
Melted ice cream
Reliability and availability are also key for a business like this, according to Menolascina's philosophy. 
Back when he was running Supermercato24, he says customers churned when deliveries arrived with missing items, substitutions and melted ice cream. Dija is very clear in its messaging that this shouldn't happen: "Get your groceries delivered in 10 minutes from our friendly riders, no substitutions and no missing items." 
Menolascina believes this will help startups like Dija, which rely on their own dark stores to fulfil deliveries, to stand out from supermarkets. "Supermarkets can't guarantee what's on their shelves; we always know what we have." 
Inside the dark store
Dark store startups also have significantly smaller operating costs than high-street supermarkets — they require fewer people to run and can make more efficient use of space. 
"A supermarket store is built for the visual experience," says Menolascina. Dark stores don't need to be. 
That means items can be stocked — as is the case in Amazon fulfilment centres — near other items they're often bought with. If you're optimising for speedy packing, it doesn't really make sense to have a pasta aisle and a cheese section. It makes sense to have the beer next to the crisps, and the nappies next to the baby food. 
Our tech is optimised based on what products sell together and which ones sell the

most.
"Our tech is optimised based on what products sell together and which ones sell the most," says Menolascina. The idea, he adds, is to try to get the majority of an order picked and packed from just one shelf. Packers also aren't able to move on to the next item on their 'shopping list' until they've scanned in the previous one, helping to minimise missing items. 
Suppliers and partners
As well as buying items wholesale to stock its dark stores, Dija is also on a recruitment drive to onboard "outstanding local shops". 
Bakers, butchers and fruit sellers are all in its sights. "Dija aims to become a showcase for these players," says Menolascina — a digital shopfront for businesses which might not yet sell their goods online or, if they do, require customers to pay a delivery fee for a small order. 
Consumers don't want to pay a delivery fee multiple times to access multiple

products.
"Consumers don't want to pay a delivery fee multiple times to access multiple products," he says. If Dija can attract enough great local businesses, customers can buy from several of them at once — and save money. 
The sell to merchants is "mutual exponential growth", according to a presentation sent out to targeted food businesses seen by Sifted. Suppliers' products would be featured on its app, at prices that match those in-store. Dija asks for a discount on bulk purchases and charges a "brand specific category fee". 
Meanwhile, Menolascina and his cofounder Yusuf Saban have also partnered up with their old employer Deliveroo to sell Dija goods (and supplier partners' goods) via its app, in exchange for a commission fee. 
But despite the fact that Deliveroo is also building out its grocery delivery offering, he doesn't think it's a competitor. "Deliveroo addresses locations we don't," says Menolascina. "The customer might not be the same customer." 
Challenges ahead
It's still very early days for Dija, and its competitors. 
Demand for real estate suitable for dark stores in London is already soaring. So far, Menolascina says, "real estate has never been an issue; there is much more supply than demand". 
But The Arch Company, which owns many of London's railway arches and also rents light industrial units, says it's seen a "marked growth in demand" over recent months, "particularly for industrial spaces that would suit last mile delivery firms, courier-type uses and kitchen spaces for online food delivery companies". 
Over the last 12 months, we've seen a six-fold increase in offers and lease agreements with last-mile grocery companies, compared to the 12 months before the

pandemic.
"To put this in some context, over the last 12 months, we've seen a six-fold increase in offers and lease agreements with last-mile grocery companies, including the likes of Getir, Weezy, Quick Commerce and Farmdrop, compared to the 12 months before the pandemic." 
Startups will also be competing for capital from investors — and investors will soon have more data to compare companies on. It's all very well presenting a shiny idea to raise seed capital, it's another matter to continue to raise sizeable funding rounds — unless your numbers start to head in the right direction. 
And then there's talent: HQ employees with deep operational expertise and riders. Dija currently has over 35 jobs open in London, Madrid and Paris (no prizes for guessing where in Europe it hopes to launch next). London-based competitor has dozens of open roles too, as does Berlin-based Gorillas, which is preparing to expand to London too. 
On top of that, startups will want to be the only — and only — fast grocery delivery app a customer keeps on its phone, and there Weezy, which launched in London in July last year, has a big headstart on Dija. 
It's all to ride for.