CVC investment in Europe increased to an all-time high of $4.589bn in the first quarter of 2021, lifted by big-ticket rounds such as Visa's investment into Swedish buy-now-pay-later company Klarna and Salesforce Venture's investment into webinar platform Hopin.
Funding deals that had at least one corporate backer jumped by more than 50 per cent compared to the fourth quarter of 2020 according to data compiled by Stryber, the innovation consultancy.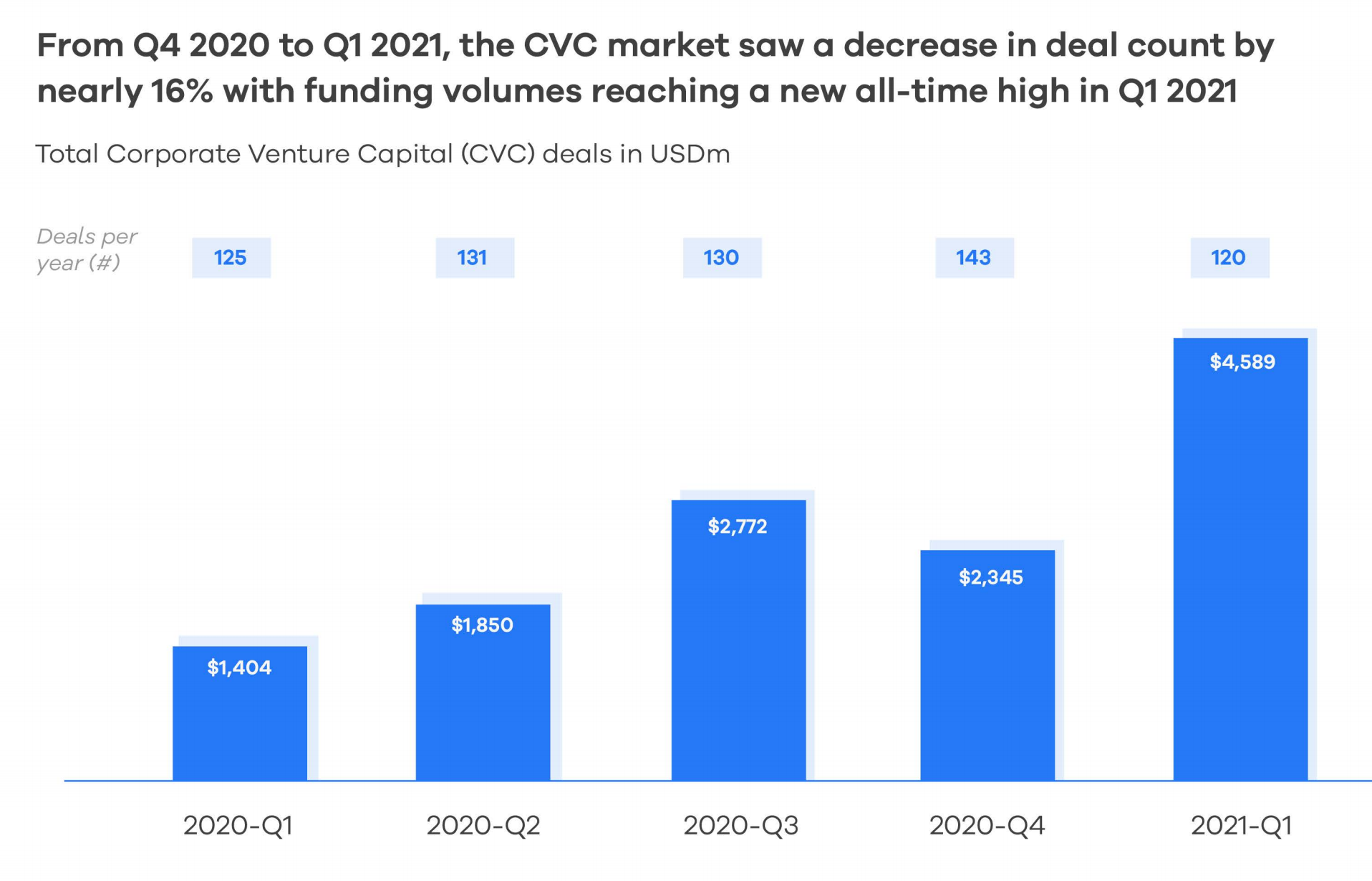 Corporate venture capital accounted for nearly a quarter of all VC funding in Europe in the first quarter of 2021, as big companies got bolder with bigger investment rounds. The number of CVC deals fell 16% from the fourth quarter of 2020 but the amount spent in each round is getting bigger.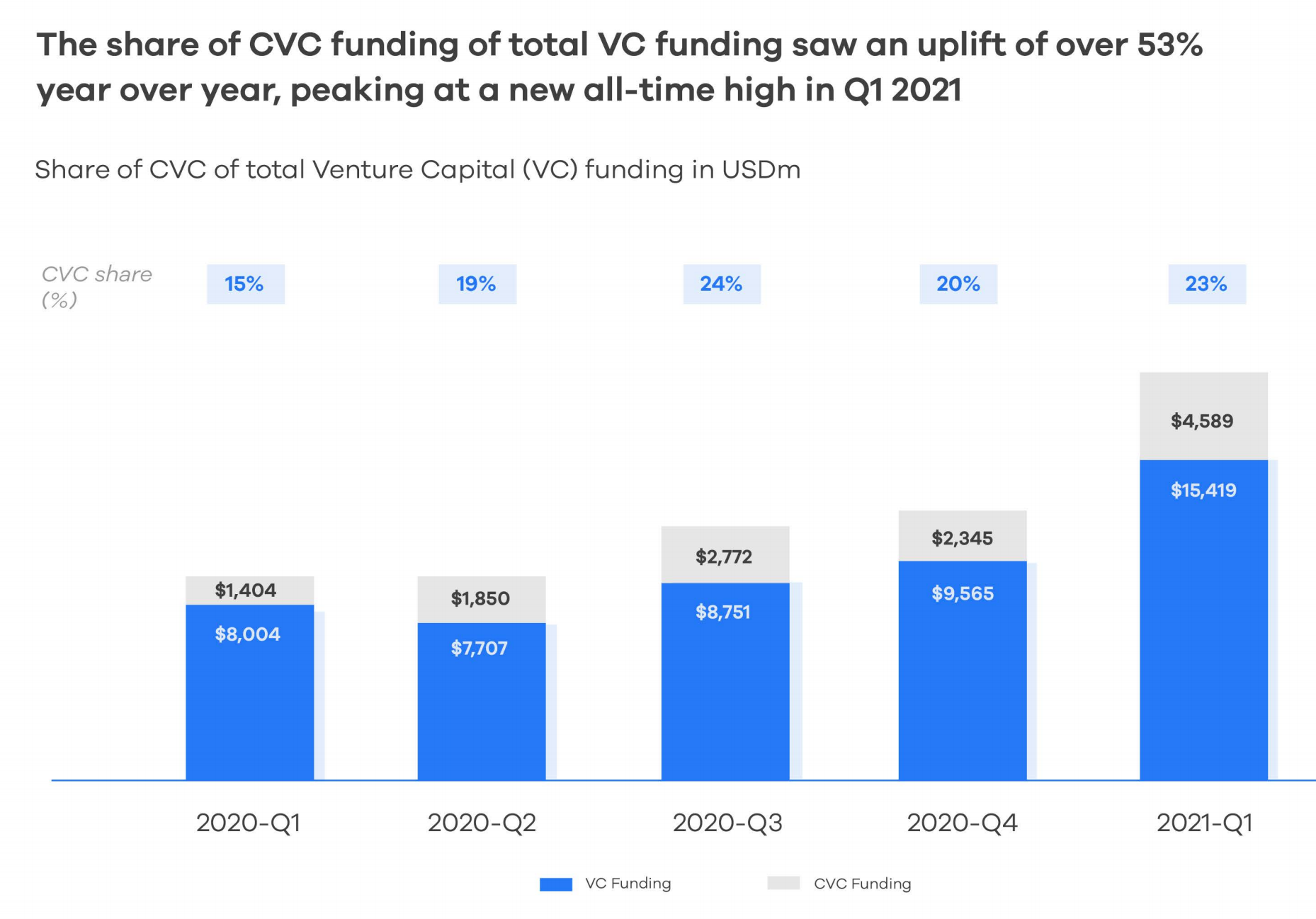 The UK led both in the amount of money spent on CVC deals ($2.1bn) and in the number of deals (50). Sweden came second in the amount of money spent but the vast majority of this came from the $1bn Klarna deal.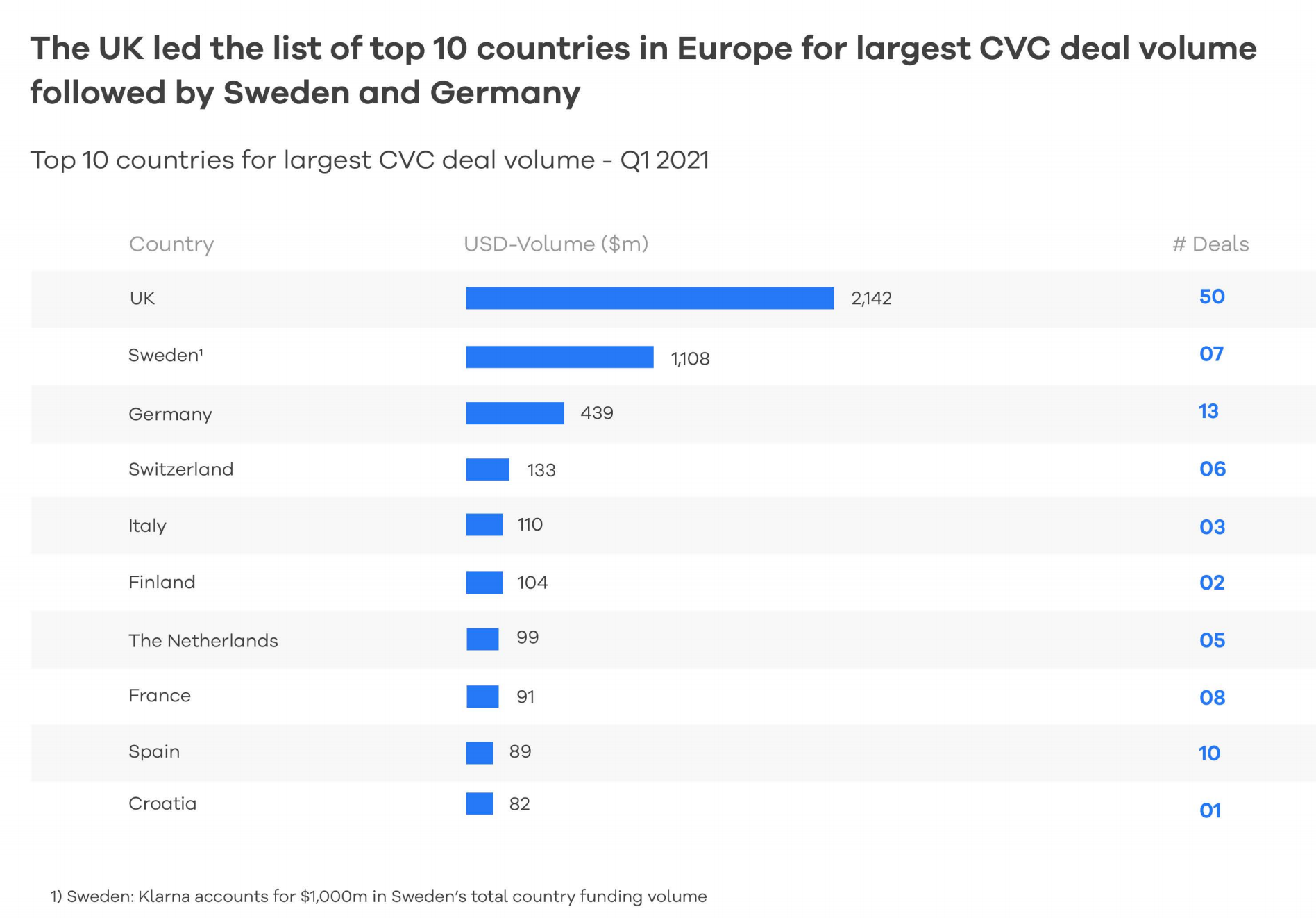 Germany and Spain were also active markets in terms of deals, with deals like Daimler's investment in Volocopter's $242m Series D fundraising and Scania's investment in the $160m Sennder Series D round bringing up the total.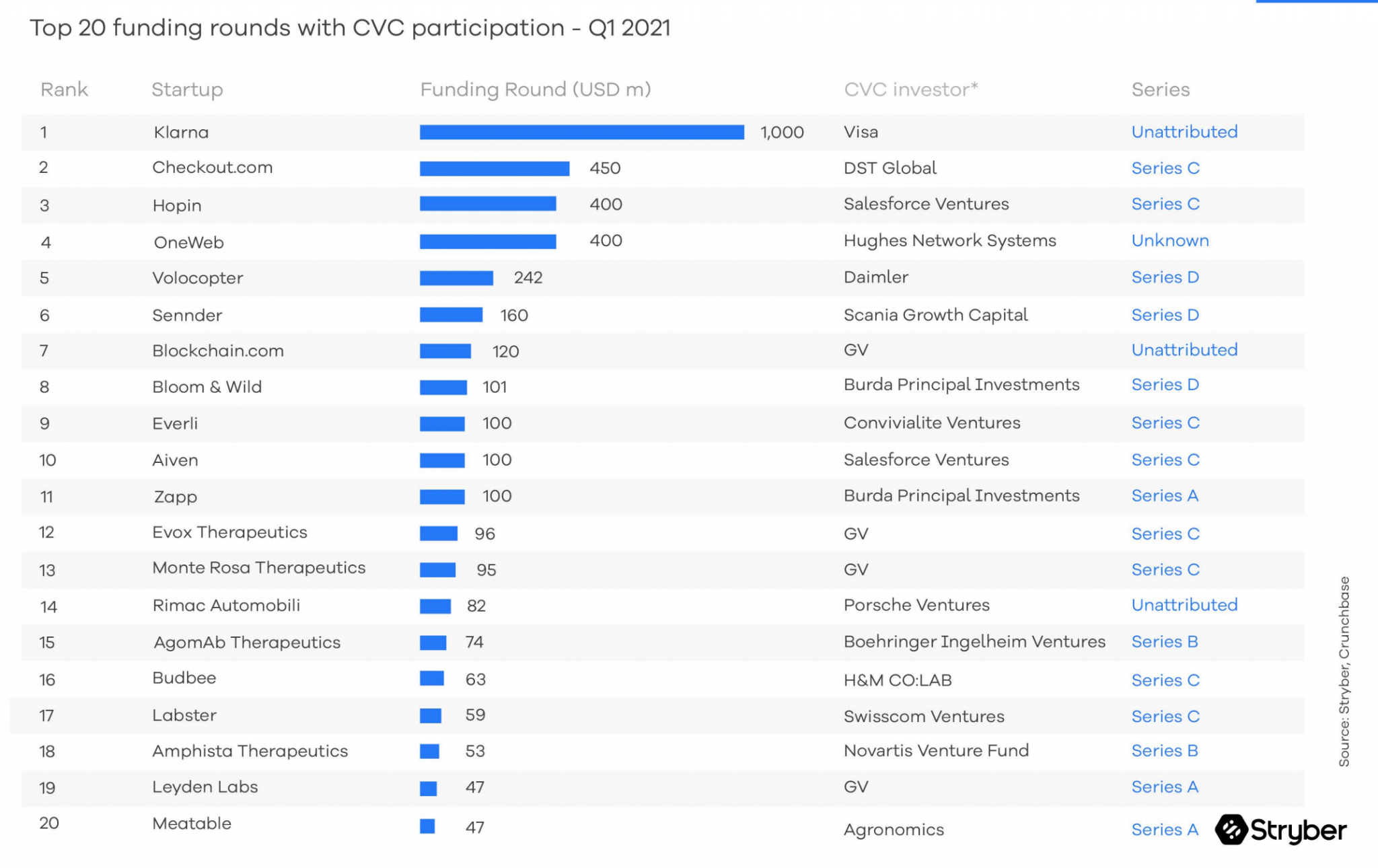 The most active CVC investors in Europe still tend to be US-based corporates such as GV, Google's venturing arm, and Salesforce Ventures. But Spanish bank Bankinter, SEB Ventures, the investment arm of Swedish bank SEB, and Shell Ventures are also increasingly active.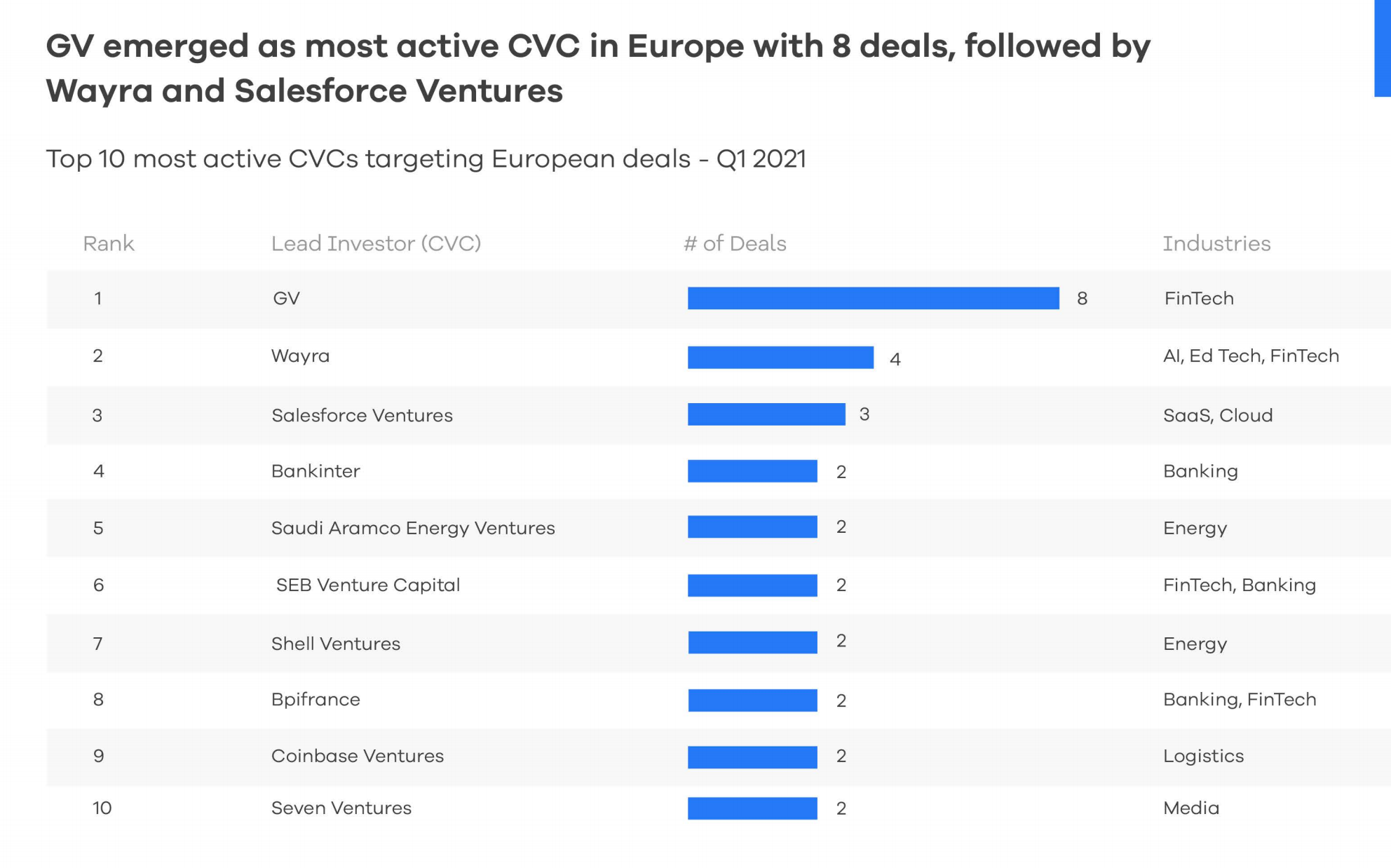 A full copy of the Stryber report can be found here.