There is no sign of the corporate venturing boom slowing down, with investment reaching a new high of $5.78bn in the second quarter of 2021. Here's a snapshot of the market in five charts, courtesy of innovation consultancy Stryber.
1. Fewer but bigger rounds
The number of deals fell to 113 in the quarter from 120 in the first three months of the year. But larger average deal sizes boosted the total.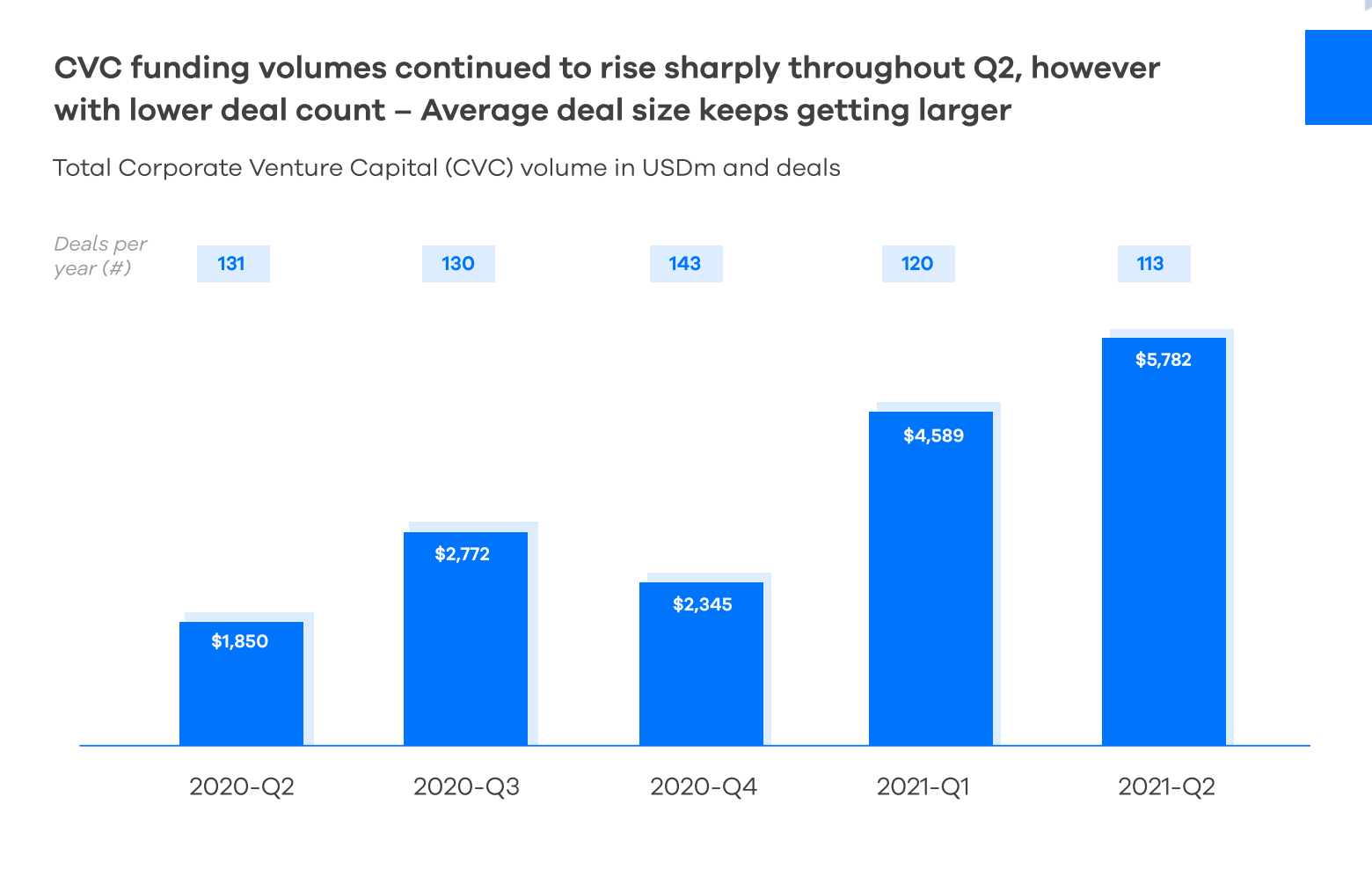 2. CVC doesn't quite keep up with overall venture funding growth
The CVC growth is in line with increasing venture funding overall. In fact, the percentage of venture-backed deals that included a corporate investor fell slightly, to 17% of deals, compared with 23% in Q1.\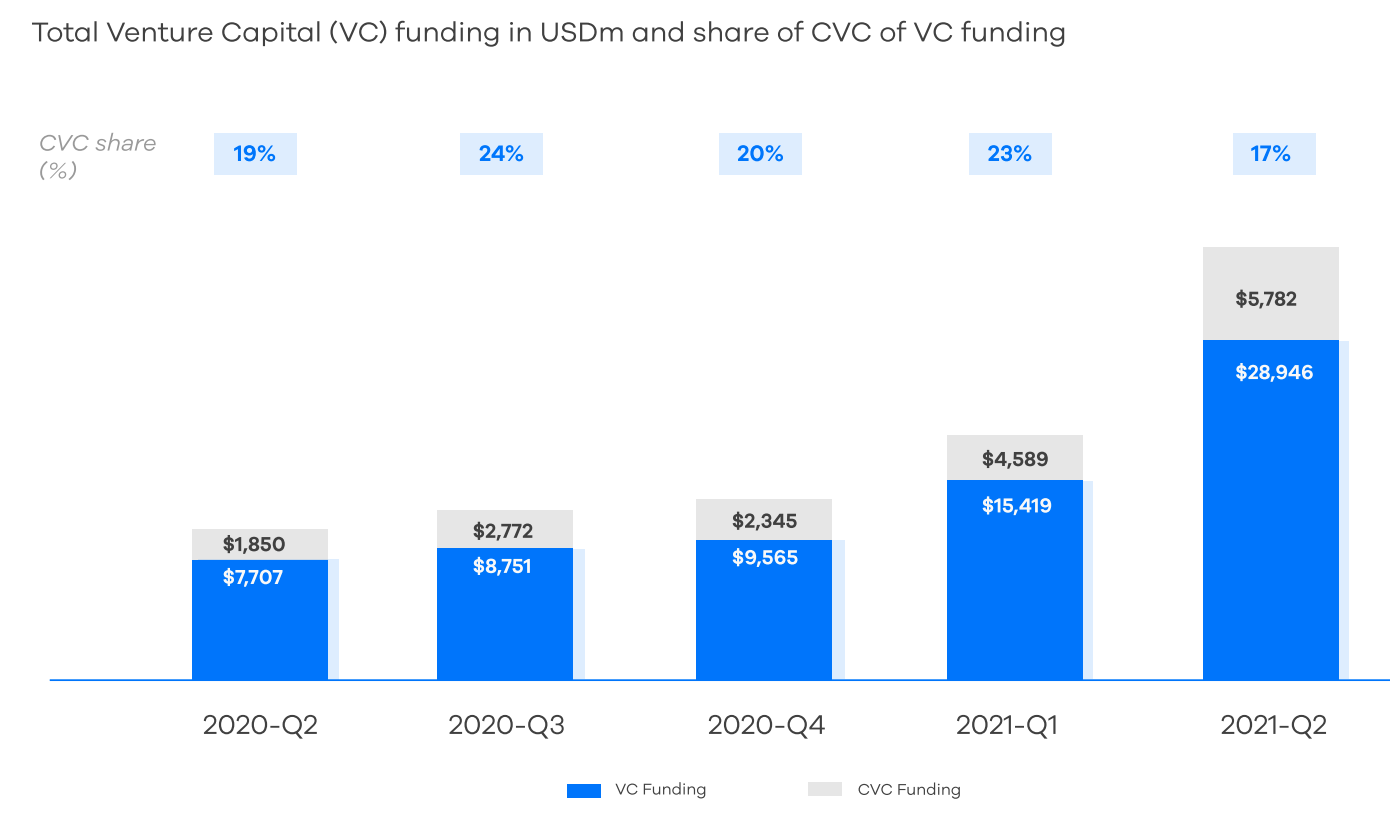 3. Netherlands outperforms, but what is going on in France?
The UK saw the largest volumes of CVC funding, followed by the Netherlands, although the Dutch numbers are distorted by the outsized $800m Series C funding round for Messagebird, the communications platform. One anomaly that jumps out here is why France lags so far behind the UK and Germany in CVC funding,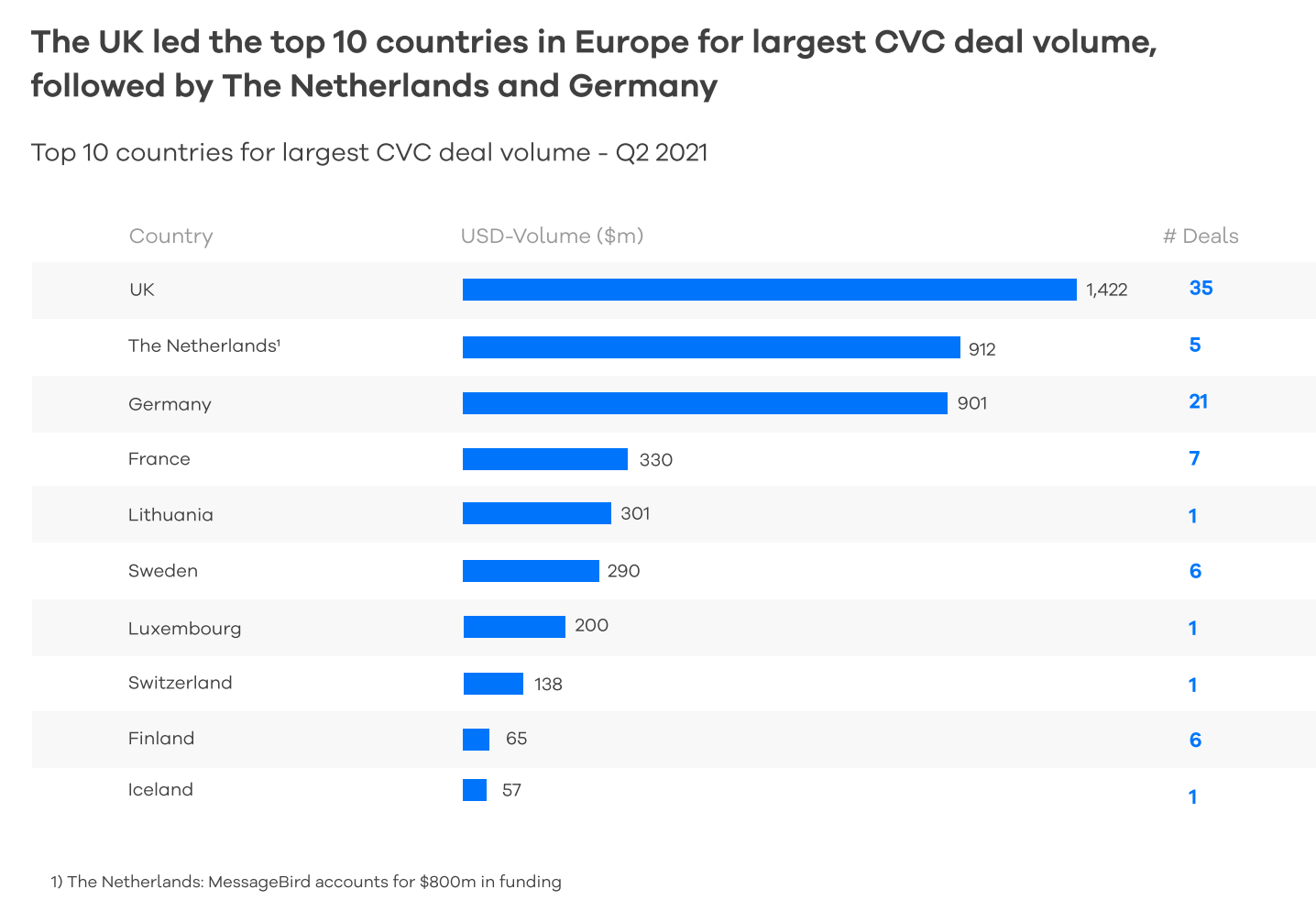 4. A couple of chunky series A rounds are in here too
The Messagebird deal, in which Bonnier Ventures participated, was the biggest CVC deal of the quarter in Europe, followed by the $650 Series C round raised by Wefox. The Series A rounds for H2 Green Steel and Tripledot Studios are more intriguing, however. Who said corporates stayed away from anything before a Series C?
5. Most of the CVC deals in Europe still come from US corporates
US corporate investors such as GV and Second Century Venture continue to be the most active CVC investors in Europe, with between them 15 deals, more than the European corporate investors in the top ten combined.
Sifted Newsletters
Sifted Newsletter
3x a week
We tell you what's happening across startup Europe — and why it matters.