Like many food delivery founders, Carl Tengberg is convinced that the industry is still in the starting blocks. 
"This is the 1995 of food delivery," he says. Despite it sometimes feeling like the online food delivery industry has been around forever and is firmly established, it's still in its infancy and has plenty of customers (and meal times) still to capture. "We're seeing a tremendous shift [in customer behaviour] — and we're still very early on." 
That means that everyone operating in the sector should have plenty of room to get really, really big — or so they hope.
Tengberg is biting off the dark kitchen slice of the market. His Stockholm-based startup Curb, which has just raised €3.2m from EQT Ventures, is creating food brands designed especially for delivery. 
It's early days, as Tengberg says, but does his six-month-old startup look like it has the makings of a winner?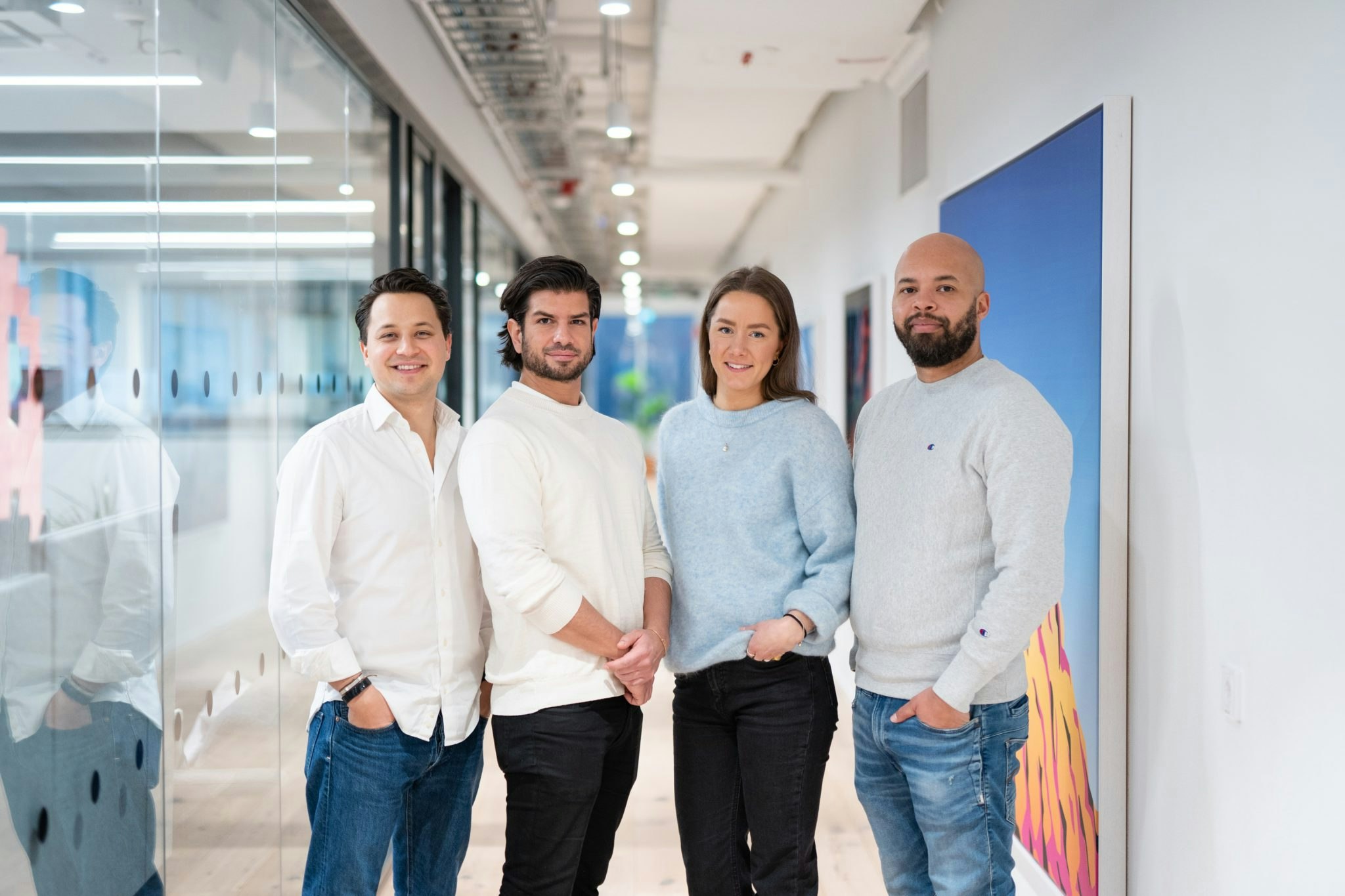 Delivery veterans
Tengberg and his cofounder Felipe Gutierrez aren't new to the industry. Both previously worked at foodora and then Delivery Hero in Scandinavia; Tengberg as Delivery Hero's Nordic CEO and Gutierrez as managing director of Delivery Hero in Sweden.
"I've been in the industry for five years now, and I've never been as excited as this," says Tengberg — in part because the pandemic has led many people to order food from online platforms for the first time.
Miki Kuusi, founder of Helsinki-based food delivery platform Wolt, told Sifted that as a result of the pandemic, "consumer behaviour has jumped 10 months forward", while in the UK, Uber Eats reported a 150% increase in deliveries year-on-year.  
Sifted Newsletters
Sifted Newsletter
3x a week
We tell you what's happening across startup Europe — and why it matters.
With dark kitchens in particular, Tengberg thinks, there's an opportunity to really raise the bar with delivery food — both in terms of lip-smacking deliciousness and affordability — while also improving margins for the producer. 
Dark kitchens are fertile ground to understand the dynamics of the food delivery supply

chain.
"We've talked to a lot of restaurants, and we don't see them truly leveraging or understanding food delivery," Tengberg says. Figuring out how to make a burger that survives a 15-minute ride on the back of a moped is just not their core focus.
For dark kitchen or virtual kitchen brands, the incentives are different. If they can create menus based on what people search for on delivery platforms, set up kitchens as close as possible to their target customers and nail the food production process to make meals consistently taste and look good (even after travelling), then their PNL should look appetising. "Dark kitchens are fertile ground to understand the dynamics of the food delivery supply chain," says Tengberg, who's also keen to minimise waste with smart forecasting of demand.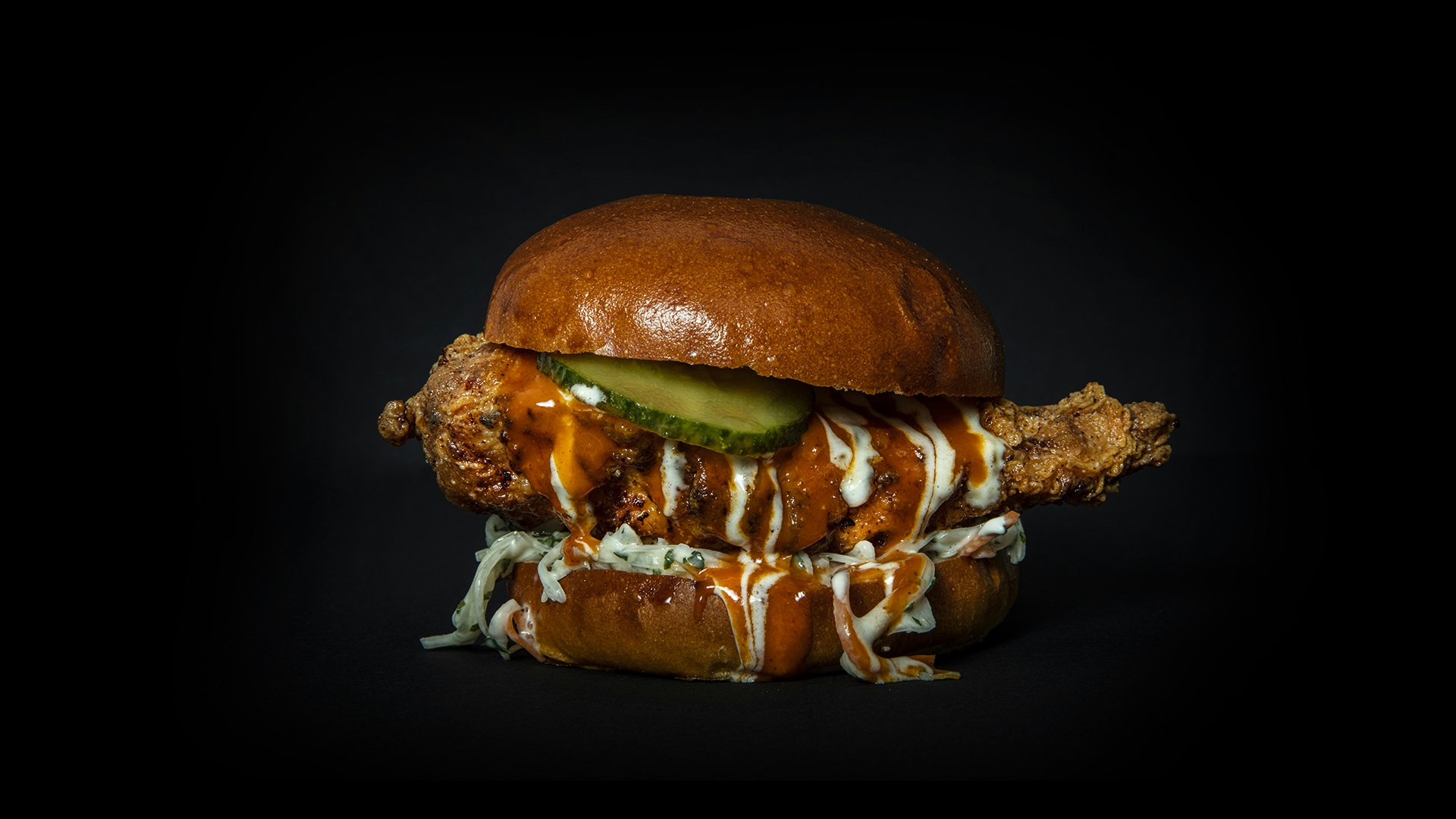 Not the first at the table
Still, Tengberg is far from the first founder to have had this idea. 
Taster, a London and Paris-based online restaurant brand startup, was founded in 2017 and already has 12 kitchens across three countries, staffed by more than 100 chefs. Curb has one kitchen and 25 chefs — although it is building more.  
Like Curb, Taster has designed food brands — including one around Korean fried chicken and another around Japanese 'sandos' — specifically for delivery. It is also focused on making its kitchen operations as efficient, replicable and therefore scalable as possible. (Read more about Taster in our report on the on-demand food delivery sector here.)
In Manchester in the UK, Foodomnia (which also launched in 2017) is also developing online-only food brands, such as Burgerism ('lean, mean, burger cuisine'), which are offered on platforms like Deliveroo and Uber Eats and produced in its custom-built dispensary kitchen.
Some well-known restaurants have also set up their own delivery-only kitchens this year — like London's Dishoom — while other virtual restaurant startups, like the UK's Kbox, are choosing to avoid running any kitchens themselves and instead creating food brands optimised for delivery. 
But it's not an easy market. One dark kitchen startup, Germany's Keatz, which had raised €19.4m, has ceased operations after failing to get to grips with its unit economics. It was also hit hard when Deliveroo pulled out of the German market — sending a warning signal to other virtual food brands about depending too much on any one food delivery platform for sales. 
The tech play
Menus aside, it's these companies' tech plays which are winning them the VC bucks. 
Kbox (backed by Balderton and Hoxton Ventures) has built remote training tools for kitchen staff, while its platform monitors food brands' performance across multiple kitchens. It learns what impact external events (like the weather) and promotions have on orders on delivery platforms, enabling kitchens to change their prices based on demand and better forecast demand. 
Taster (backed by Battery Ventures, Heartcore and LocalGlobe) is also increasingly focusing on the tech which supports its kitchen operations and is building tools to help with the supply chain, operations and forecasting, both internally and with the help of agencies. 
And Curb too says it will be "very data-driven" — aiming to know what customers will want, and when, and being ready to offer it to them. It's not there yet though (less than a month after launching to customers). "At the beginning, it's very operations heavy," says Tengberg. "But day by day, we're becoming more of a tech business." 
What quickly made sense was that empowering employees — and retaining them — was a major factor for

success.
Tengberg doesn't think that tech is the be-all and end-all, however. Curb will also focus hard on its team — in a move counter to the typical takeaway business. "At Delivery Hero, I hired thousands of people. What quickly made sense was that empowering employees — and retaining them — was a major factor for success. Curating teams is important to get that X factor," says Tengberg.
He plans to translate this thinking to the kitchen — and that, perhaps, will be Curb's secret sauce. "We ran a one-and-a-half week workshop with the team, and saw a huge improvement in the efficiency of the kitchen — and a sense of ownership. A food business is only as good as its last dish — so in the end, the kitchen is where we win or lose."