Advertising
Updating the used car salesman
Consolidation in the ecommerce market continues. The latest deal will see OLX, the Netherlands-based online classifieds business pay $400m to become the biggest shareholder in Berlin-based startup Frontier Car Group.
The deal values Frontier, which runs used-case marketplaces mainly in emerging markets, at $700m. Frontier shifted some $700m worth of used cars through its websites last year, but the idea is that the OLX deal can help it ramp up even further in places like India. OLX is owned by South African technology conglomerate Naspers.
Financial Services
Now it's all about "small data"
Goldman Sachs Growth Equity was one of the investors in a $37m Series B funding round for Eigen Technologies, a London-based machine learning startup. Eigen has devised a way of teaching a machine to read a specific type of document, for example a loan contract, from just a few examples rather than thousands.
This "small data" approach is proving popular in the financial sector, where dipping into big pools of sensitive data is becoming a no-no. It may also have applications for healthcare and law too.
Goldman Sachs's generous offer to intrapreneurs
Goldman Sachs is offering its entrepreneurial employees at two-year paid break to launch a startup in the investment bank's GS Accelerate programme. What's the catch? It is extremely hard to make it through to the programme. So far some 1,500 ideas have been submitted and just 13 have been funded.
Lazard seeks scaleups
Lazard, the investment bank, has created a new venture and investment arm, staffed by 10 people in London, which will focus on connecting scale-up companies with investors.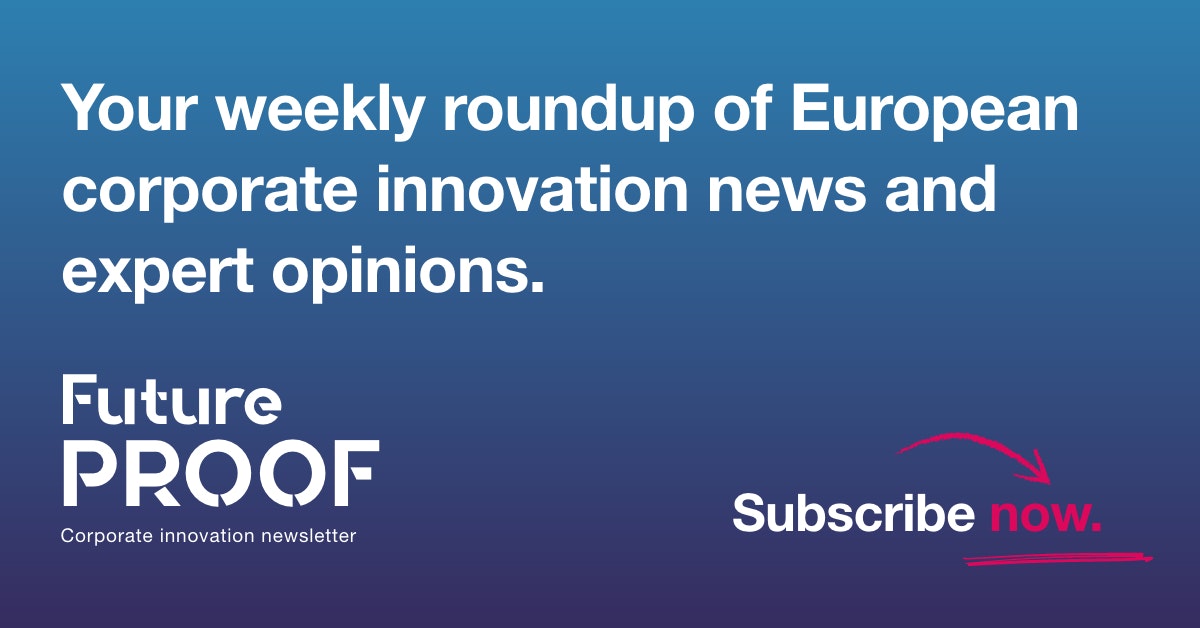 Want the Future Proof corporate innovation newsletter in your inbox every Tuesday? 
Food and drink
Supersizing vegan meat
After months of suspense and speculation, Burger King announced who would be making its vegan Whopper in Europe. It's... drumroll.... The Vegetarian Butcher, the Dutch startup founded in 2007 and bought by Unilever at the end of last year. The Vegetarian Butcher, which has a range of provocatively-named plant-based products such as Little Willies, Little Peckers and What the Cluck vegan chicken pieces, has thus far made sluggish progress in the plant-based meat market.  
But the Burger King deal, which will give it distribution across 2,500 fast food outlets across Europe, will be transformational. In the US, Burger King's Whoppers are made by Impossible Burger while rival McDonalds has is developing a vegetarian burger with Beyond Meat.
Unilever have not revealed what they paid for Vegetarian Butcher but whatever it was, it now looks like it was probably worth it.
Healthcare
Seeking femtech startups
Johnson & Johnson is teaming up with startup builder Founders Factory to set up a healthtech hub in New York. The aim will be to create 10 companies from scratch, and accelerate some 25 startups in the area. A key focus for the hub will be female-focused healthcare solutions — "femtech" is one of the fastest-growing segments of the healthcare market and expected to be worth $50bn by 2025.
Mobility
Electric car wars charge up
Elon Musk is setting up a big Tesla production plant in Berlin, a fairly in-your-face declaration of war to the German auto industry.
But incumbent carmakers aren't exactly standing still either. BMW has opened a new battery cell competency centre in Munich to develop new cells for future electric vehicles. The company is investing €200m in the facility, which will employ 200 people. In addition. BMW has shaken up its supply chain for the minerals needed for electric batteries — from next year it will be buying its lithium and cobalt directly.
BMW has ambitious targets for the sale of electric cars, by 2021 it expects a quarter of all the cars it sells in Europe to be electric.
Self-driving bus
Volvo, the Swedish carmaker and public transport company Keolis demonstrated an autonomous bus which drove itself around a bus depot outside Gothenburg, Sweden. Volvo says we are years away from seeing self-driving buses on public roads but in controlled, private areas such as bus depots they may arrive "pretty soon".
Traditional automotive sales will grow only marginally to $2.2tn by 2030, but revenues from mobility services will soar to $1.3tn, according to research by Accenture. Only a handful of car companies are adapting to this new market reality. Disappointingly, Accenture doesn't reveal with ones are the leaders.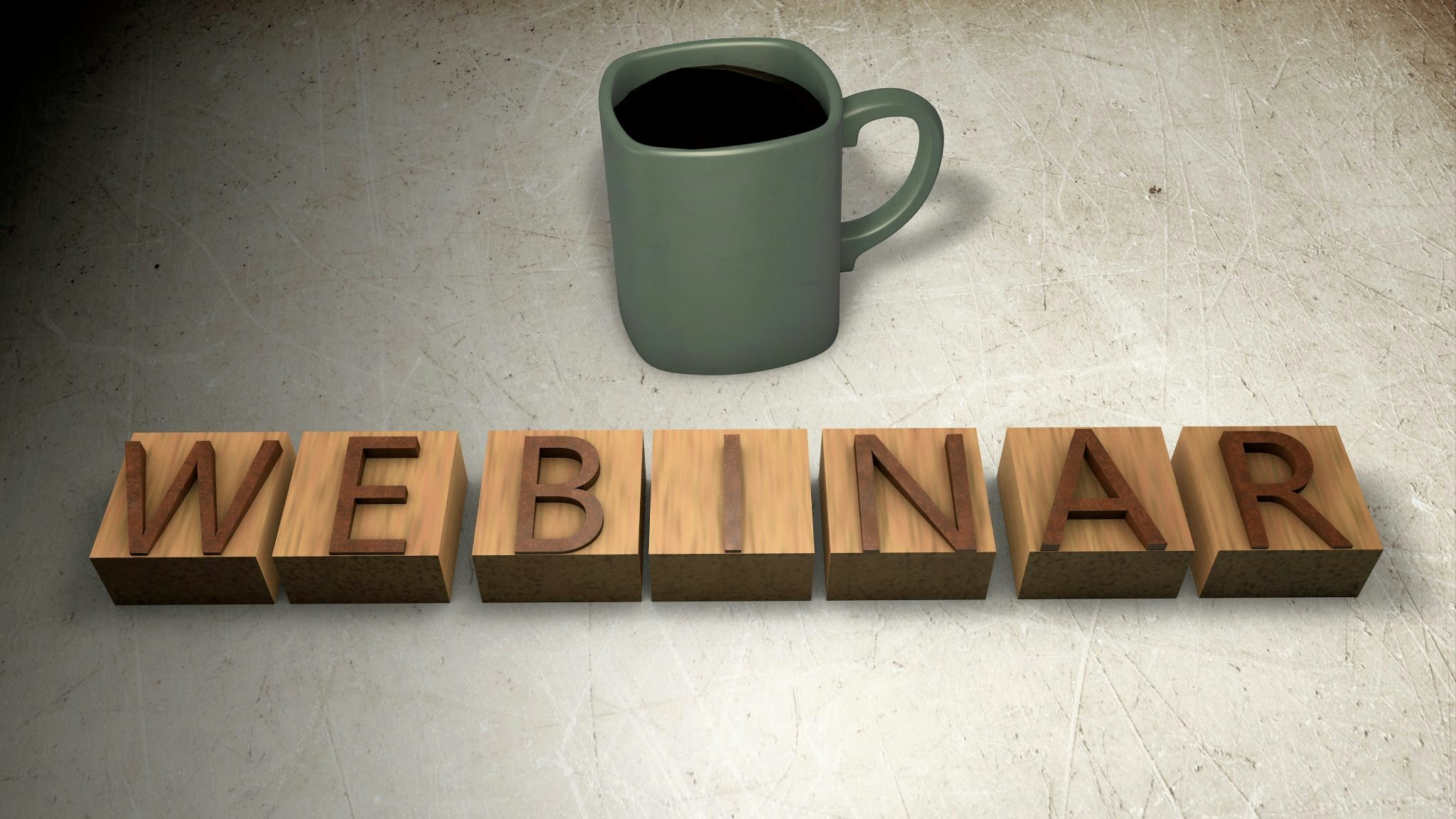 Join the Sifted Corporate Innovation online panel to discuss:
How can corporates work more effectively with startups?
Tuesaday 26 November 2019
12:30 – 13:00 GMT
Register via Eventbrite
Good reads
Which kind of corporate innovation officer are you?
The corporate innovation officer is a hot, new job which was virtually unknown 20 years ago. In 2017 some 29% of Fortune 500 companies had one. But CINOs come in many flavours and businesses need to know which type will suit them best? This Harvard Business Review article catergorises them as follows: 
The researcher. Has been looking into new technologies for years. Great for finding truly disruptive change, might need help making ideas commercial.
The engineer. Likes creating new products straight away, wants quick results. Needs to be reined in so that they don't chase after every new product.
The investor. Financially savvy and wants innovation to result in big growth. May need help on the technical side.
The advocate. Focused on creating new solutions for customers and good at creating immediately usable innovation. Can sometimes run too much after the latest novelty.
The motivator. Good at unlocking and nurturing innovative ideas from staff. Needs support from the CEO to have any big impact.
The organiser. Like process, great at metrics and good at taking an idea through to reality. Needs to be reminded about the big picture — and customers' needs — sometimes.
Questions to spark innovation
We're all been in that brainstorming session that seems to go no-where. Noone volunteers suggestions. Or they volunteer things that are only small variants on what is already being done. Noone is suggesting big ideas. This Inc article suggests 7 questions to ask to get the team into a more innovative mindset:
Why are we doing this?
What would you do if you were boss?
If we had unlimited time and money, how would we fix this?
What would happen if we did the exact opposite? \
What would kill this company?
How can we boost the creativity in this project?
What do you need from me?
50 sustainable travel and mobility startups you should know
The travel sector is under huge pressure to clean up its carbon footprint, and thousands of startups are exploring solutions. But how do you find the ones that are really worth working with. Thankfully one of our favourite Future Proof readers, Lennart Dobravsky at the Lufthansa Innovation Hub has put together this handy list. Thank you, Lennart!