Variety is the spice of life. Or that's what an 18th-century British poet would have you believe. I'd agree. At Forward Partners, we have a broad remit of investing in applied artificial intelligence, marketplace and e-commerce businesses. 
But, I've been feeling a bit of venture-capital group think over recent times: if you're not B2B SaaS investor, you're not really a venture capitalist are you? B2B SaaS is business-to-business software-as-a-service, for those who don't do tech jargon. 
Perhaps I've just revealed some deep insecurity but I'd like to think not. I've talked to a number of investors, some from funds that were once proud business-to-consumer (B2C) investors, who comfortably ignore huge swathes of the venture ecosystem in favour of the hallowed turf of B2B SaaS.
I should say at this point, majoring on B2B SaaS is a perfectly sensible approach to venture. Successful SaaS companies tend to have great economics and throw off cash — one of the reasons why they attract such lofty multiples in the public markets. In Europe, we see email management company Mimecast being valued at seven to eight times its revenues, business software giant SAP between four to five times, and design software firm Dassault Systèmes for over 10x. 
Software markets are truly large, and growing too — all ingredients in a great recipe of venture investment strategy.
We don't however invest in B2B SaaS companies to the exclusion of opportunities in the consumer space. In no particular order, I'll talk you through why that's the case.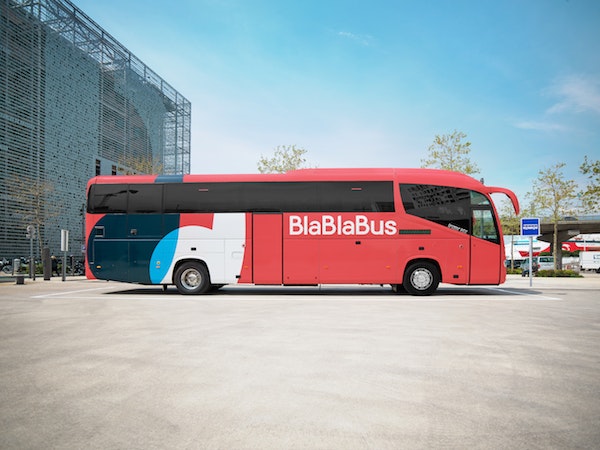 B2C is fun
First of all, it's interesting. Call me crazy but I like walking down streets seeing what people are doing, which shops have changed, what transport people are using, what people are wearing. I'm always interested in what apps people have on their phone, what they use, what they love, how they set up their homescreens. I think we're all somewhat interested in people's holiday snaps too, and not everyone on The Gram has to be Murad Osmann. 
The majority of European tech companies valued at over $1bn are consumer

businesses.
Second, and obviously, there are big successes out there and on offer. The majority of European tech companies valued at over $1bn are consumer businesses. Think: Spotify, the challenger bank household names, Deliveroo, BlaBlaCar, Bolt, The Hut — the list is long. Some of venture's greatest hits are consumer businesses too: Lyft, Airbnb, Pinterest, Houzz, Supercell, King, etc. — even Apple, once upon a time.
Third, growth. Consumer businesses can grow scary-fast. That can be fuelled by a cocktail of drugs (performance marketing) and other vices, sure, though that can yield an opportunity to grow at faster rates than their B2B counterparts. 
The consumer sales cycle looks nothing like the byzantine, lengthy funnels that you see in the business world. There is a trade off given the relative stickiness of those revenues, of course, but if there's something that venture investors love enduringly it's growth. The consumer markets can deliver that to breathtaking levels. 
One of the reasons why you see so many venture capital dollars going into freemium models and self-serve B2B software (code-security platform Snyk and automation platform Tray.io are a couple of good recent examples) is because equivalent levels of growth can be achieved. Someone putting a purchase on their credit card at work is a lot like... someone putting a purchase on their credit card while not at work. 
Rent on Facebook and Google's high streets can be just as tough to meet as rent in the offline

world.
Fourth, and possibly most important, it has never been easier to spot great consumer businesses.
Performance marketing costs have risen over the years. It turns out that rent on Facebook and Google's high streets can be just as tough to meet as rent in the offline world. That means that those consumer businesses which are weakly differentiated, not particularly defensible and reliant on performance marketing (Casper, anyone?) stick out like a sore thumb.
The flip side of that is that those businesses with strong growth and solid economics stand out. When you come across ventures where customers love the product, repeat buy, advocate for it and depress the costs of customer acquisition, that's always worth taking a good look at. 
Playing the consumer game
So, what does all this mean if you're a consumer startup or thinking about starting up? First of all, know that your universe of potential investors is (currently) relatively limited compared with your B2B peers. Know too that investors may all have been stung once or more by being involved in a consumer startups that perished at the hands of high-and-rising acquisition costs and generally weak economics. 
Knowing these things gives you a clear recommendation if you want to take your business down the venture route. Those consumer businesses who are succeeding (in the funding markets, at least) are those with good answers to the fundamental economics question without compromising on growth.
We've seen allplants do well at the early stage here in the UK as they take advantage of changing consumer tastes and preferences (veg/vegan = growth) while operating a high quality income model (subscription = economics). Lemonade in the US has popularised a tech-enabled-mutual insurance model. They've taken advantage of a general dissatisfaction with incumbent financials, have in-built virality with the mutual model (by charging a flat-fee, leaving plenty of margin for donations to customer-specified causes) all the while operating in an arena with huge lifetime values while employing superior technology.
If you've got a bit of margin to play with and you've got an answer to acquisition which isn't 'fire up the performance marketing engine' you'll be a-ok.