Companies like Northvolt, Enpal and Einride are part of a growing cohort of green unicorns helping the continent move towards net zero — and which have all secured a circa-$1bn valuation in the process. 
The downturn means it's likely that fewer climate unicorns will join the stable in 2023 than in previous years — but that doesn't mean there aren't any companies chasing the coveted $1bn valuation.
Sifted's used data from Dealroom to compile a list of Europe's top 10 climate tech soonicorns — startups on their way to unicorn status. Each company was founded in 2005 or later and raised its most recent round in 2020 or later. They have valuations ranging between $300m and $990m.
Deepki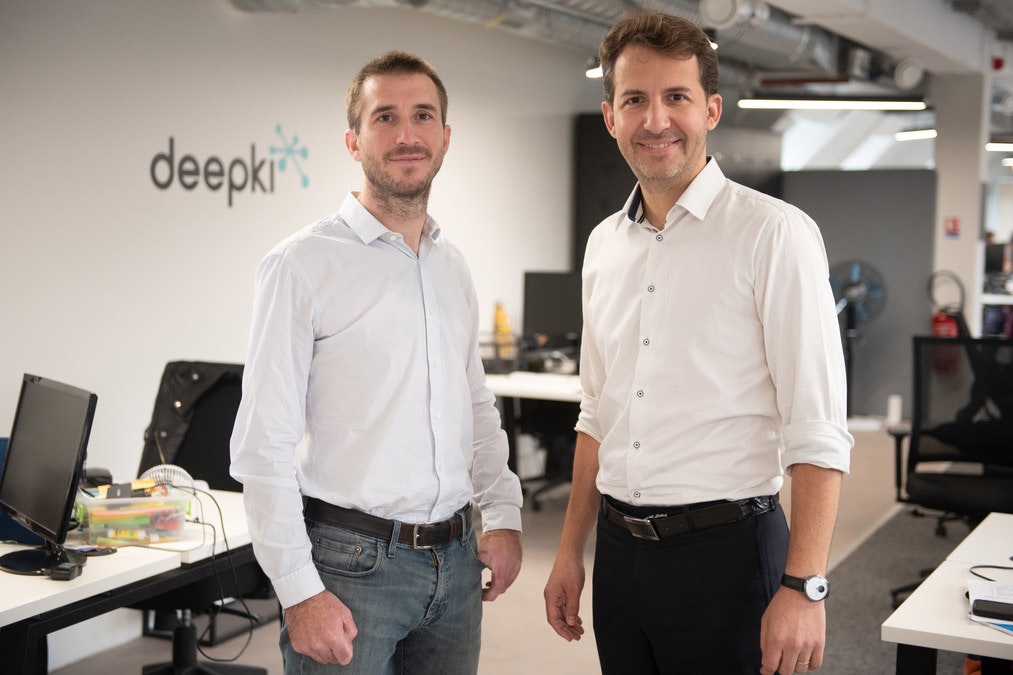 What: A SaaS platform for the real estate industry to measure sustainability metrics
HQ: Paris
Latest valuation: $660m-990m (Dealroom estimate)
Parisian startup Deepki wants to help the real estate industry reduce its environmental impact. It helps companies collect and aggregate data on sustainability metrics: carbon emissions, water and energy usage and waste, as well as other ESG measurements. It tries to automate the process as much as possible, using APIs and web-scraping tools. 
Deepki raised a $166m Series C in March last year, led by Highland Europe and One Peak Partners.
Electra
What: Electric vehicle charging stations
HQ: Paris
Latest valuation: $700m (Dealroom estimate)
Electra is deploying fast-charging EV infrastructure across France. It raised €160m from investors including Eurazeo and RATP Group (Paris's public transport company) last year, money it says it'll use to expand across Europe.
Tado 
What: Smart thermostat manufacturer
HQ: Munich
Latest valuation: $660m (Dealroom estimate)
Germany's Tado manufactures smart thermostats to control the heating and cooling in homes. Controlling temperature on a more granular level helps ensure that homes use as little energy as possible — something there's been more interest in as energy prices have increased. 
Tado raised €43m in funding in January this year, followed by another €12m in April.
Sunfire
What: Electrolysis solutions for the production of renewable hydrogen
HQ: Dresden
Latest valuation: $600m (Dealroom estimate)
Sifted Newsletters
Climate Tech
Every Thursday
The green transition is underway — meet the startups driving it.
Sunfire is working on electrolysers to produce hydrogen, which is considered by some as central to the green transition. Companies are working on using it to power vehicles and decarbonise hard-to-abate industries like steel manufacturing. Investors are putting increasing amounts of funding into hydrogen tech — $1.3bn last year in Europe, according to Dealroom.
Sunfire raised €109m in October 2021, followed by another €86m in March last year.
Be.EV
What: Electric vehicle charging infrastructure
HQ: Manchester
Latest valuation: $581m-871m (Dealroom estimate)
The second EV charging station developer on the list, Manchester-based Be.EV is building charging infrastructure across the UK. It's currently got 150 charging stations around the country and aims to add another 1,000 by 2024. 
At the end of last year, Be.Ev received £100m in investment from Octopus Energy Generation, a fund linked to British energy supplier Octopus Energy. 
Verkor
What: French gigafactory startup
HQ: Grenoble
Latest valuation: $440m-660m (Dealroom estimate)
French startup Verkor is building a gigafactory — a large-scale factory for making batteries for electric vehicles and energy storage. Its first site will be in Dunkirk, in the north of France. 
There are a number of startups building gigafactories around Europe. Some have struggled across the last year (the UK's Britishvolt went into administration in January). Verkor looks comparatively strong: it raised €250m in November 2022, and announced a deal with Renault to produce EV batteries last week.
Zolar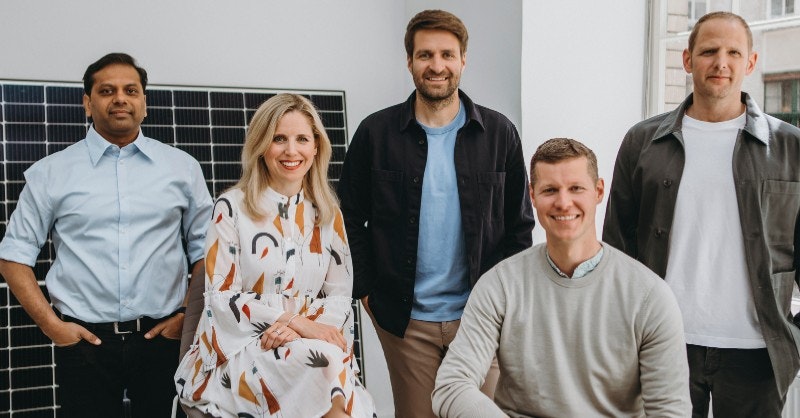 What: Solar panel provider
HQ: Berlin
Latest valuation: $440m-660m (Dealroom estimate)
German startup Zolar allows customers to buy or rent photovoltaic panels. The company's benefitted from soaring interest in solar energy across the last year and a half, as high gas prices have made renewables much more attractive. 
Last year, Zolar raised €100m in Series C funding from US investor Energy Impact Partners and Singapore's sovereign wealth fund, GIC. 
Tibber
What: Smart energy supplier
HQ: Stockholm
Latest valuation: $400m-600m (Dealroom estimate)
Tibber describes itself as a "digital electricity" supplier. It uses AI to buy only as much energy as a household needs based on its predicted consumption, and will switch providers during the course of a day based on which is cheapest. It can also prioritise green energy sources.
Tibber raised a $100m Series C round from Balderton Capital, Summa Equity and Eight Roads Ventures in March 2022, followed by another injection of cash from PE firm Altor at the end of last year.
Onto
What: Electric vehicle subscription service
HQ: London
Latest valuation: $438m
UK startup Onto allows consumers to rent EVs on a monthly basis from companies like Tesla, Renault and Audi — the subscription also includes charging. The company secured a £100m credit facility in January this year from CDPQ and Pollen Street Capital. 
H2 Green Steel
What: Low-carbon steel production
HQ: Stockholm
Latest valuation: $308m-462m (Dealroom estimate) 
Sweden's H2 Green Steel is trying to make steel manufacturing greener. Its tech replaces coking coal — which is used in furnaces to produce steel — with renewable energy and hydrogen. Steel production using coal accounts for around 8% of global greenhouse gas emissions, according to McKinsey.
The company secured support for €3.5bn in debt financing in October last year and has just signed a €250m deal with Bilstein Group to supply it with steel.