In the middle of the French lockdown in October 2020, a new restaurant launched on Deliveroo and UberEats in Paris: Cala.
Its pasta dishes started at €8 each, causing some customers to wonder about the high quality to price ratio — particularly compared to some other Parisian outlets.
It wasn't until the lockdown ended and Cala customers could visit the restaurant in person that the reason became clear. Instead of a team of chefs, the food is cooked and assembled by a robot.
"We wanted to make sure that the quality of the product was what was really driving customers to come to a restaurant," says Ylan Richard, who founded Cala in 2019, when he was 19 . "No one knew there was a robot behind the restaurant on the platforms."
Cala's now raised €5.5m in seed funding, led by Backed VC, and is scoring in the top 1% of Paris' restaurants on delivery apps. 
Cala is part of a new wave of food robots (some people say it's spurred on by a pandemic-induced hygiene desire to remove humans from the food prep process). In Europe, there's Pazzi, also in Paris, where a robot cooks pizzas; in Sweden, there's ice cream robot BonBot and in the UK, there's Karakuri.
It's tech that could accelerate parts of the restaurant industry — particularly dark kitchens.
So how do the numbers work?
Most restaurants spend roughly 30% of their costs on food; 30% on labour and 30% on real estate (rent, maintenance, electricity, heating and cleaning.)
In Cala's restaurant, the kitchen is entirely removed and replaced by the robot, which measures 3m2 — significantly reducing the space needed. The restaurant also doesn't have any seating.
The robot also allows Cala to produce many more meals per hour per square metre than other restaurants. 
"With three metres squared, we can serve 1.2k meals an hour," says Richard. "A traditional McDonald's restaurant is 125m2, and usually they can serve 550 meals an hour."
The robot means Cala saves 60% on real estate costs, which it says it puts into spending more on the cost of food ingredients, allowing it, Richard says, to deliver higher quality meals at a better price. The company's labour costs are similar to other restaurants — they still have staff serving the meals to customers.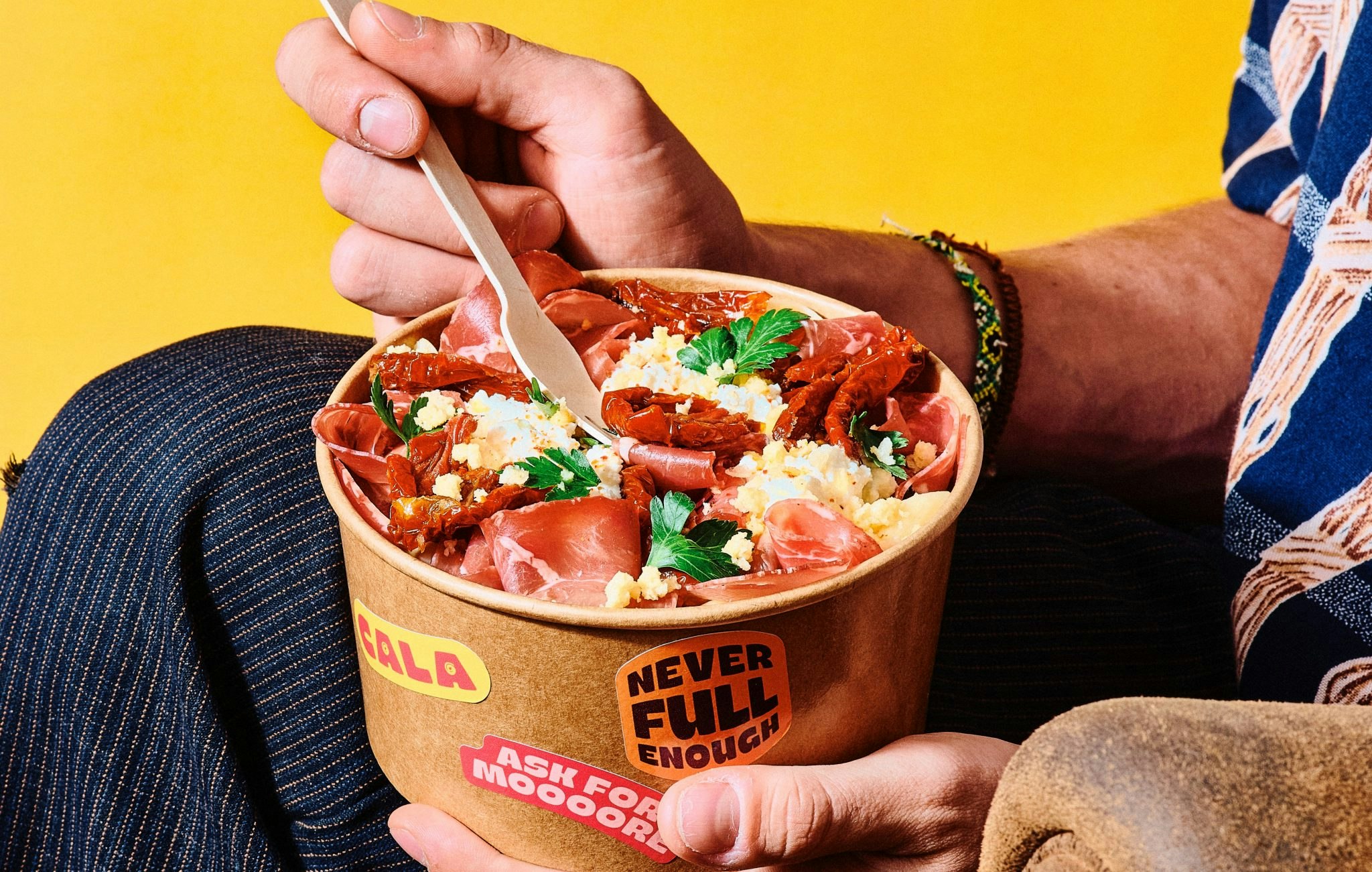 Industry repercussions
Tech like Cala's could have far-reaching implications for the dark kitchen industry. Food companies want to open small kitchens in areas where they can deliver easily to customers in dense urban areas, often where the real estate price is high. 
A lot of dark kitchens at present tend to be on the outskirts of cities, where rent is cheaper, but if they could remove the need for a kitchen and chefs, they could make significant cost savings that would allow them to move to the inner city.
Richard says Cala's next task is producing more robots and deploying them into new restaurants — the team plans to open five or six restaurants in France in the first half of 2022.