When I arrive at Carmen, the Amsterdam concept clothing store-cum-restaurant that's been booked for my lunch with serial entrepreneur Adriaan Mol, he's immediately greeted with a hug by one of the achingly cool mullet-sporting waiters.
She is, I later learn, a good friend of his — but for the first hour of our lunch I'm under the illusion that Mol is really famous in the Netherlands. He is, after all, the seventh richest person in the country, and one of the richest startup founders in Europe. 
Mol has achieved the nigh-impossible feat of founding two separate tech unicorns in the last two decades. In 2004, at the age of 18, he founded the $6bn payments unicorn Mollie, of which he still owns well over 50%. Then in 2011 he founded communications software unicorn MessageBird, which is valued at just under $4bn.

He says he's also on track to make one of them (Mollie) profitable within the year; began professionalising his family office, Spacetime, recently; and he has that depth to his tan that only billionaires manage to retain all year round. 
But he never actually set out to become an entrepreneur.  
From bedroom hacker to billionaire founder
As we settle down at our sunny table in the back garden, set with pristine glassware, Mol starts on his life story. He was born in Breda, a small city in the south of the Netherlands, to two artist parents. "I wasn't the easiest kid at home when I was younger," Mol says. "I hated school, apart from the socialising, and was dyslexic. But we were saved in that I found my passion at an early age — the computer."
His uncle gifted him a dust-gathering Apple computer from his office, and Mol soon became "totally obsessed" with the "pizza box-like" piece of equipment.
"The minute I got that, it opened up a whole new world for me," he says, admitting that he was a fierce proponent of Apple and Steve Jobs over Microsoft, and that Apple's attention to aesthetics is still the biggest influence on his "otherwise very boring" payments product.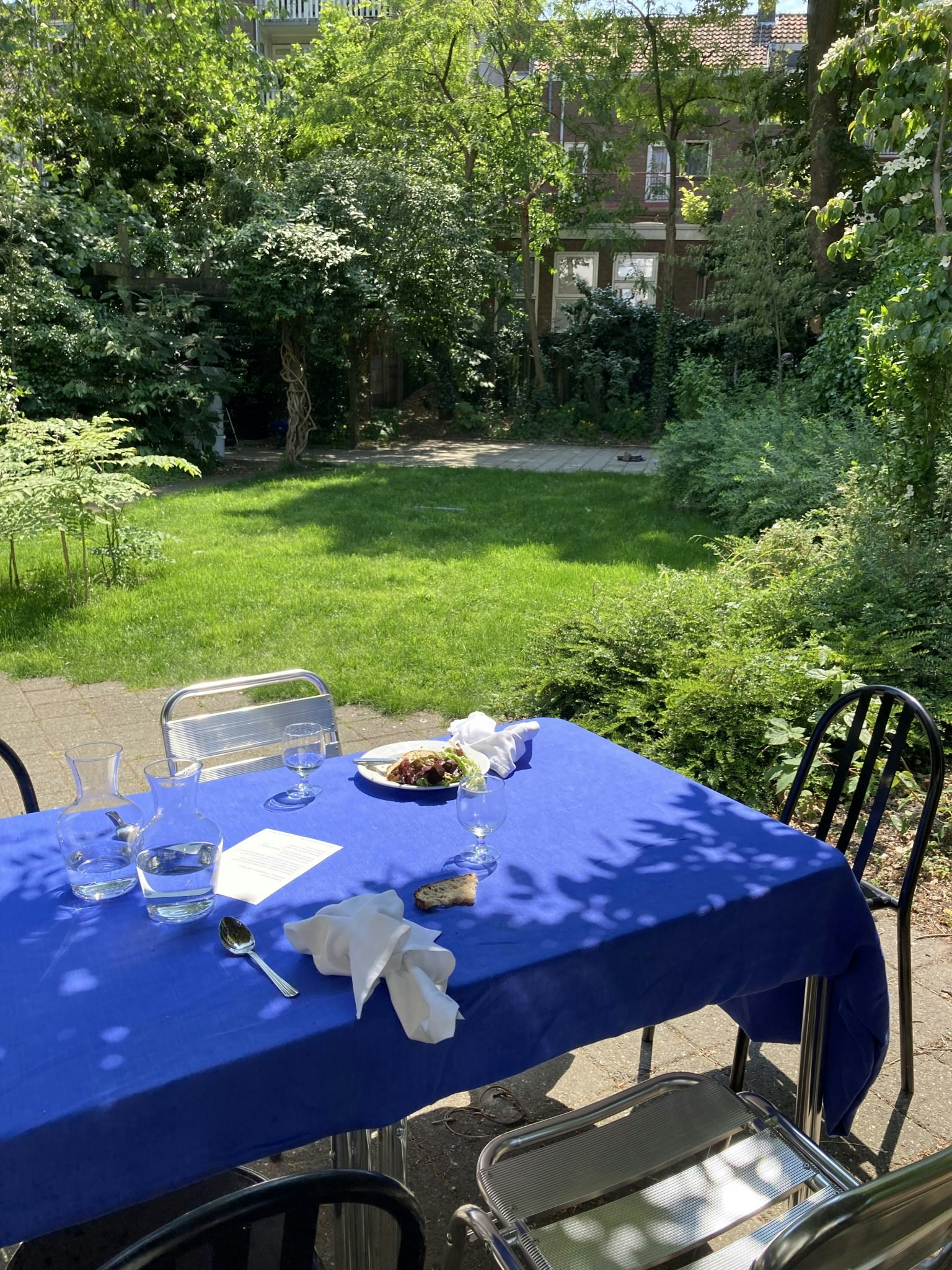 His choice of restaurant seems to reflect this preoccupation with aesthetics, too. Mol orders a herby omelette with a side of sourdough and salad, which he gets through very slowly as he recounts two decades' worth of startup tales; I go for cured salmon and horseradish on rye. When the meals arrive, they're extremely Instagrammable, if you're that way inclined.
Besides learning to code, Mol also figured out how to hack computers — "in a non-malicious way," he assures me. On one occasion, he hacked into a South African telecoms operator to send free prank messages to his friends' Nokias. 
"The fact that I could be sitting in my parents' house behind a computer, do something on my keyboard, press Enter, go through South Africa, then make my phone buzz a second later… that felt like an unreal magical moment," he says.
Mol registered the Mollie domain online when he was just 14, as a "sandbox" to experiment with making things online. Next he began building a new layer of software to make it easier for companies to send text messages, like restaurant reservation confirmations — and his entrepreneurial career was underway.
This was the first iteration of Mollie, which he formally founded in 2004 aged 18, instead of going to university. It wasn't until 2006, when he needed to integrate a payment method in the platform and found what Dutch banks were offering was "really shit", that Mol fell into fintech. He hired his first employee — engineer Bastiaan Peters, who still works at Mollie — to help him build a better payments API.
"That's how Mollie became what it is today, and from that moment, banks were our enemy," he tells me.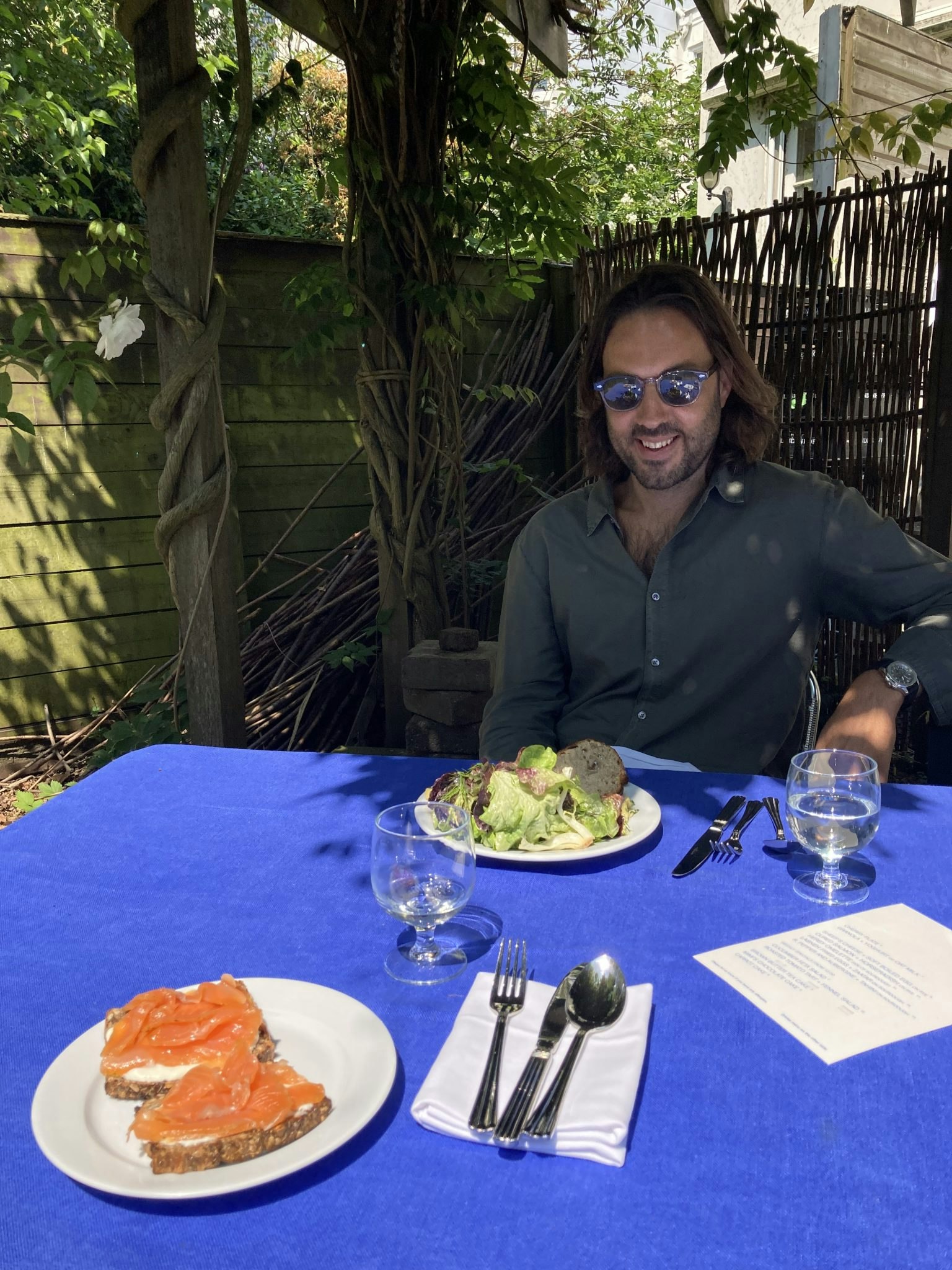 On why bootstrapping is best 
Mollie now has over 700 employees, and has 150k SME (and not-so-small) customers — including Gymshark, Mazda and Club Brugge. 
But it wasn't until 2019, 15 years after founding Mollie, that Mol decided to take external funding: a €25m Series A raised mostly from small investors including Wall Street veteran Laurence Tosi and a family office.
He also bootstrapped his second startup, MessageBird, for five years until its $120k seed round from Y Combinator and Hacker News in 2016. MessageBird came into being in 2011, when Mol decided to spin out a chat function that once existed within Mollie into a standalone communications platform for customers to talk to businesses. He reached out to Robert Vis — who'd previously been CEO of payments company ZayPay — at the time to lead its growth, and Vis is still CEO.
"One day I realised that maybe I felt too comfortable with the two companies not raising money," Mol says, "because you don't have to deal with other people, and you do what you know.
"I realised that feeling comfortable is not always the best thing for yourself, or for your company. So I raised when I felt we could exploit Mollie's potential more and grow faster."
Mol says that with both companies, he "fought against" this feeling for a bit — and that when he did raise, it changed the culture of his businesses by making them feel more corporate.
"I think I felt too Dutch. I wanted to avoid spending and I focused too much on the profitability side. But American companies and entrepreneurs inspired me to go bigger and get out of my comfort zone," he says, pensively.
Since raising a €665m Series C round in June 2021, Mollie has grown its headcount from 480 to over 700, predominantly within its product and engineer teams. It's also launched Mollie Capital, its first lending product, and Mollie Terminal, its expansion into in-store payments.
Having pursued growth over profitability for the first time over the last couple of years, Mol now says he's once again focusing on being in the black. He expects Mollie to get there again next year, and will never have to raise external funding again.
"I think the perfect entrepreneur would be half Dutch and half American," he jokes.
"I'm happy that we waited so long, because we're not controlled by external shareholders — they're on the cap table, but I still own more than half the company.
"My advice to other founders would be to bootstrap as long as possible."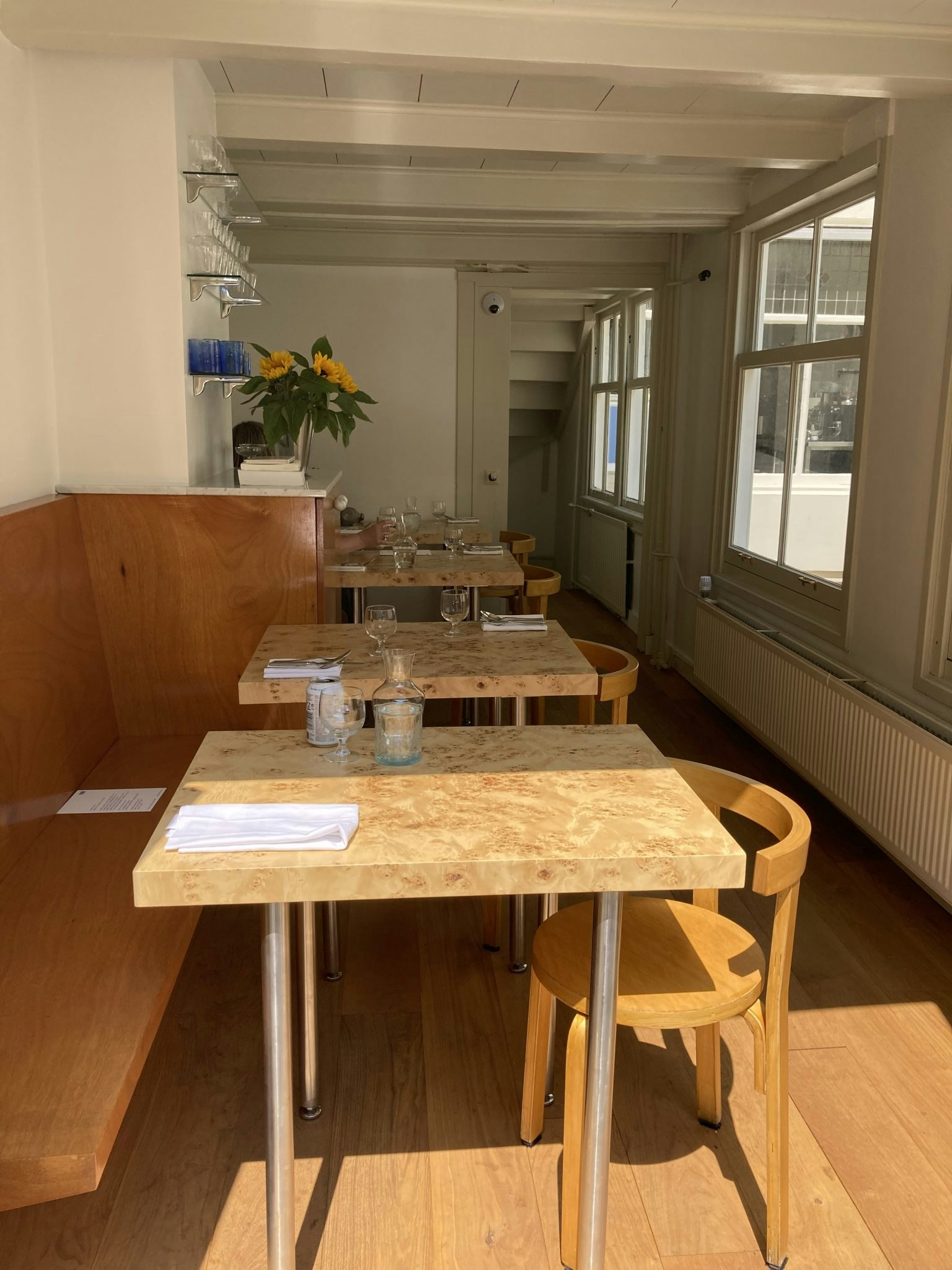 On talent and culture
Mollie has seen a fair few leadership changes in the last year. Koen Köppen was promoted from CTO to CEO to replace the outgoing Shane Happach at the start of the year; CTO Marco de Santos left last summer after two years in the role; and ex-UBS VP for wealth management Eli Leenaars stepped down as chairman of Mollie's board in March this year.
Mol doesn't shy away from talking about this leadership overhaul.
"I didn't really enjoy going to the office a year ago, it became too corporate," he says, leaning back in his chair and running his hands through his hair.
"People were saying it's going great, and suggested I hired people from big companies for this and that, but the culture became super frustrating for me," Mol explains, saying he thinks the belief that hiring people to solve business issues is a dangerous game.
"Rather, it all boils down to the product and customer," he says. "If you solve that, the rest is relatively easy… Hiring more salespeople to grow just feels like compensation behaviour that can snowball really quickly.
"Luckily we were able to change this fast otherwise it would have fucked up our company two years down the line."  
If I'm honest, I think every scaleup should do layoffs maybe every year [...] as a way of always optimising the talent you should

have
Now that he's hired Köppen — who he's known since 2018, when Mollie became one of first payments providers to offer BNPL options through Klarna's, where Koen was CTO — Mol says he feels happier about things. And he's glad to see the end of the bull market. 
"I'm actually really happy with the crisis, because people now listen better to me," he says.
"We now have a really strong leadership team that is more product-driven and it feels like the good old days of Mollie. It feels like I've just started a new company with Koen."
Mollie is one of the rare fintech unicorns that hasn't laid off staff in the last year — and Mol says thanks to a hiring freeze last year, it doesn't need to. The story is different at MessageBird, however, which underwent a large round of layoffs last November, cutting a third of its staff.
"If I'm honest, I think every scaleup should do layoffs maybe every year," he says. "The only question is how big should it be? Maybe you should do 5% layoffs each year then hire 10% fresh people, as a way of always optimising the talent you should have." 
Mollie's banking ambition 
Mollie wants to follow in the footsteps of Stripe and Paypal and branch out from payments to become a business bank for its 150k customers.
Mol says he doesn't think it's too risky. "Our default rates are really low; it's all automated. As we're already touching the money flow for our customers we have built so many data points around them which means we lend better," he says.
I point out that a host of other fintechs have recently moved into business banking too — like Revolut, which is rolling out a similar product globally.
"The need is so big that I don't worry about competition," he says. "As an entrepreneur with two businesses, I still don't have access to good banking products. I'm working with the biggest banks in the Netherlands but I still get ripped off by FX and everything takes two weeks to implement. The situation is even worse for mid-market SMEs — there's such a huge need that there's space for competitors."
Mollie is also competing with Stripe, Adyen and Checkout.com in payments, but Mol seems to think he's doing things differently from his rivals.
"We differentiate from Stripe in that we're hyperlocalised in Europe — we offer better support in Europe and have a broader network here," he says. "We think Stripe is a really cool company, but there's still so much of the market that's served by small, hyperlocal incumbent payments providers that aren't Stripe or Adyen — and in Europe, that's what we're really going after."
Angel investing and AI

Mol says he still spends 80% of his time on Mollie, confessing that despite having a separate CEO to run the business, he is still "very hands on".  So much so that he often sits down next to his engineers to delve into a piece of code and up the pixels on an icon for Mollie's app to make it more visually appealing — something he admits with zero embarrassment. 
"My personal life and my business life are so connected to each other that I see them as one," he tells me, explaining that he splits the remaining 20% of his time between other things including his family office, Spacetime, which he launched in 2004.
He's 39 and doesn't really have the time for hobbies, but does cram in the odd bit of water sports and gaming. I learn he has a partner, but she's not called Pandora, unlike the book character he (almost) shares a name with.
It turns out his parents had never heard of Sue Townsend's 1982 children's book about a nerdy outcast called Adrian Mole, a staple of many British childhoods.

"That's pure coincidence," he tells me. "I'm a 1984 baby but maybe it hadn't reached the Netherlands by then." 
Spacetime makes around five direct startup investments a year, as well as investing in funds. Mol doesn't get too involved — he has a team of six working for Spacetime — but he says he's personally reachable to the companies it invests in.
[AI is] going to change the whole startup

space
The latest is an €8m investment in Formitable, a restaurant payments startup — and a rare fintech investment for the firm.
"I think there are too many fintech companies out there at the moment, and a lot won't survive, so I try to avoid the fintech space as I have enough exposure with Mollie," says Mol.
Ever the engineer at heart, the conversation soon moves to AI.
"It's already becoming a commodity," he says. "I do, however, think it's going to change the whole startup space. I think we're going to see a lot more solo founders in the next decade, as it'll become way easier to start your own company.
"And I think we're not super far away from having a prompt where you can just ask: 'Build this SaaS company for HR that solves this problem', and AI will code the whole stack for you and host it for you."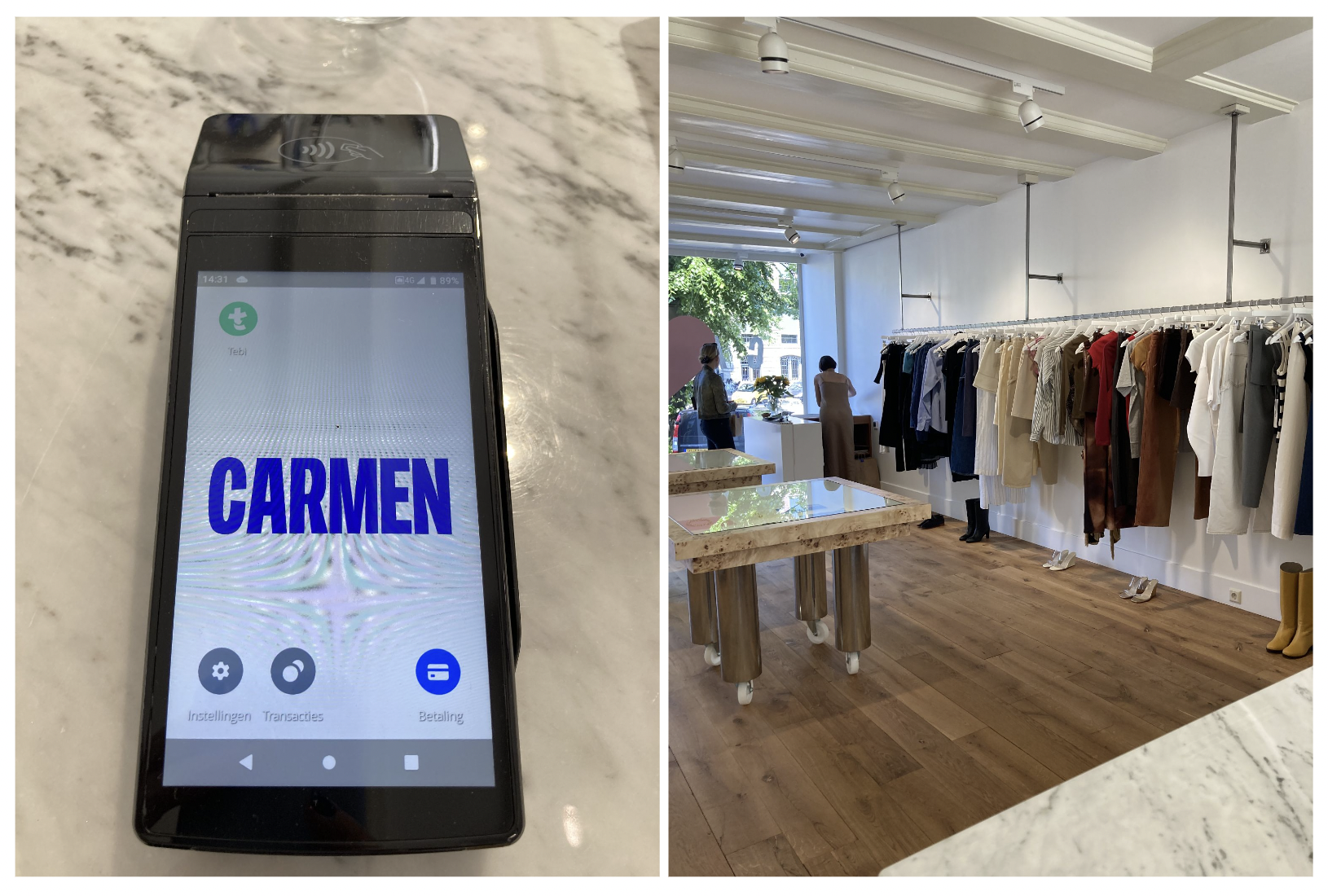 Mol doesn't believe we'll lose the need for a human founder altogether, though — or that we're already past the golden age of entrepreneurs.
"You need a human to ask it," Mol points out. "The barrier to starting a company will become exponentially lower, but growing to the next stage will be way more difficult because you'll have so many more people in the world having the same idea and going for it.
"But we'll also enter a new age where the economics will completely change. Revenue per customer will increase with AI but so will productivity — you'll be able to build larger companies while being smaller.
"This is the first time in a long time that I can remember thinking that technology is actually going to change things. I never really thought that about crypto or blockchain because you could do the same things in a central way, but this time it's different."
On our way out, it becomes clear that Mol is never not doing business. In the time it takes me to pay for our lunch out front, he's already struck a deal with his friend in the restaurant. As we leave, he confidently tells me that Carmen is going to migrate its payments processing from Adyen to Mollie.
*This article was updated on Friday 30th June to say that Spacetime has six employees, rather than nine, as originally stated; and that Carmen is going to migrate its payments processing from Adyen, rather than Tebi, as originally stated.