The last few years of easy access to VC cash have minted dozens of billion-dollar companies in Europe. That's paid dividends for the founders behind these unicorns, with several joining the growing club of billionaire European entrepreneurs.
In 2022, however, VCs pulled back and some unicorns in need of capital saw their valuations plummet. One now much-cited example is the buy now, pay later scaleup Klarna, which saw its valuation fall from $46bn to $6.7bn after a funding round in July — and the paper wealth of its founders fall below a billion dollars (the company declined to comment for this piece).
So who are the billionaire startup founders (on paper) in Europe? 
Sifted has updated its annual founder rich list by calculating each founder's holding in their company, multiplied by the startup's valuation (either from the last funding round or, if known, a current internal valuation). 
This is, of course, an imperfect and non-exhaustive list; company ownership information is not widely available in many countries in Europe. We drew on UK data platform Beauhurst, public filings, our own sourcing and media lists to compile this research. 
We only included European-headquartered companies (sorry, Collison brothers) founded in or after 2005. We've also only highlighted founders of startups that have not yet exited, meaning their wealth still largely exists only on paper. 
We used the most recently reported valuation in our calculation. That obviously raises the question of what will happen when some of these companies raise again in this considerably tougher market. 
"Some holdings can be impossible to mark to market, so the methodology of using a known previous valuation is fair. But this means the hot tickets from, say, 18 months ago still look hot, even if they'd be nearly impossible to realise right now," Beauhurst's head of research and consultancy Henry Whorwood tells Sifted.
The top five
Guillaume Pousaz — founder of Checkout.com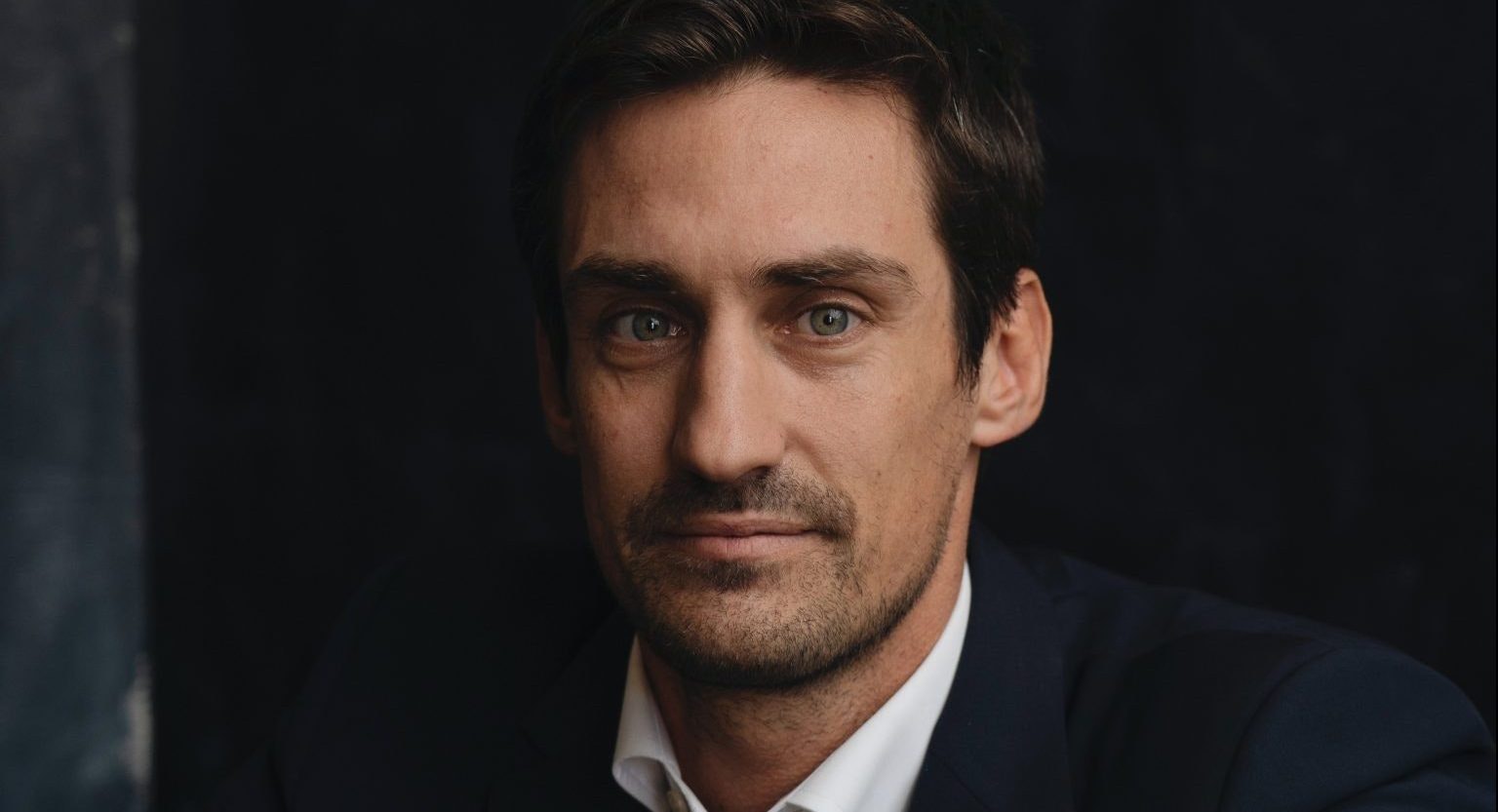 The Swiss three-time founder Guillaume Pousaz founded the payments company Checkout.com in 2009. Despite the FT reporting in December that its internal valuation has been slashed to $11bn — a significant drop from the $40bn valuation investors assigned it at its January 2022 fundraise —  Pousaz still comes out on top with a personal worth of over $7bn. 
Pousaz has said publicly that he doesn't care about his company's valuation, and Checkout declined to comment for this piece. 
By investing millions of euros of his own money in the company — it was bootstrapped until 2019 — he's been able to keep a larger share than most founders in his position. Just how much is difficult to say, so we've gone with an estimate from Forbes.
Trivia: Pousaz is a father of three but still manages to put in 80-hour weeks by sacrificing his Sundays. He told Forbes in 2019: "My wife is very afraid that this becomes a lifetime company and that it takes me to my grave like the late Steve Jobs."
Nik Storonsky — founder of Revolut 
Nik Storonsky and Vlad Yatsenko founded the UK-based fintech Revolut in 2015. At its latest fundraise of $800m in July 2021, the company was valued at $33bn. According to Beauhurst, Storonsky owns a little under 20% of the company. The company declined to comment for this piece. 
Unlike most fintech companies in Europe, Revolut is actually profitable; Storonsky said in November that the digital bank had been profitable for two years straight. What the company hasn't managed to achieve yet is a banking licence in the UK. 
"I would love to have it as a Christmas present. A present for me personally and for the business," Storonsky said at Web Summit in November.
Trivia: Storonsky believes hard work is key to success, and perhaps he's right. "I go on holiday sometimes but very rarely. 99.5% of my life is work-related." In that 0.5% of downtime, he goes kitesurfing to help him recalibrate before getting straight back into work.

Nazim Salur — founder of Getir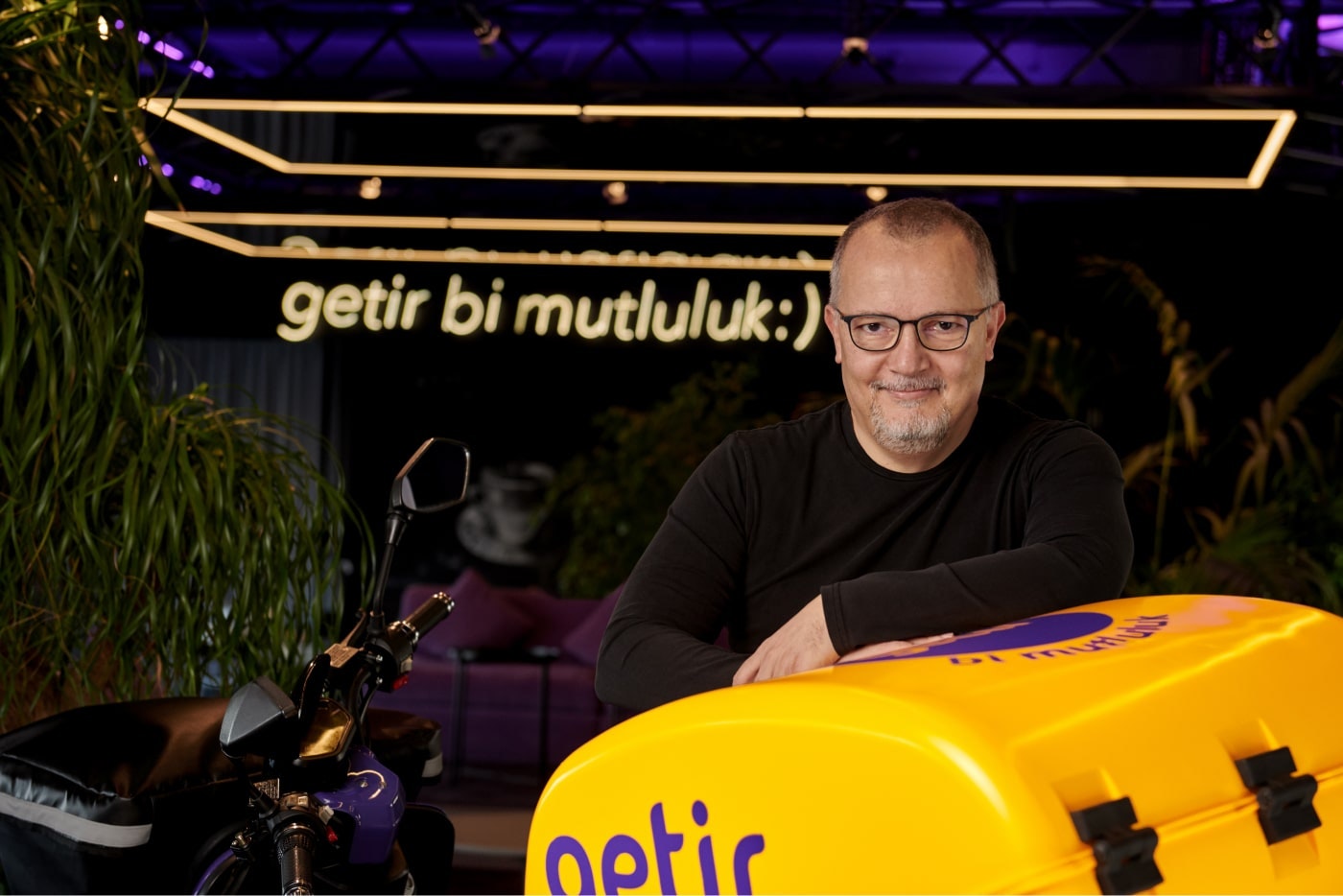 Nazim Salur founded the Turkish food delivery company Getir in 2015. It was valued at $11.8bn when it raised a $768m Series E round in March 2022. But this year has been tough on valuations and, when Getir acquired its German competitor Gorillas earlier this month, the combined value of both companies was set at $10bn — with Getir's part worth $8.8bn.  
The new valuation is, however, still $1bn more than the company was valued a year ago, which means that Salur himself is still on the list (and placed higher up). A source with knowledge of the Getir's ownership told Sifted he owned 37% of the company. 
Trivia: This isn't Salur's only startup. He's also the founder of Turkish taxi app Bitaksi, founded in 2013. It was the first to offer credit card purchases for taxi rides and is backed by none other than Getir. 
Adriaan Mol — founder of Mollie and cofounder of Messagebird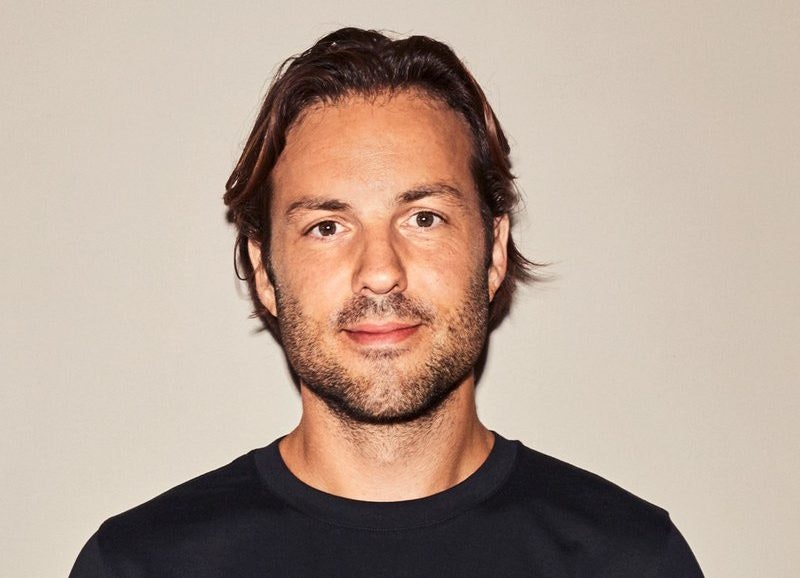 Mol has cofounded not one, but two unicorns — the communications startup Messagebird and payments company Mollie. In 2021, they raised $800m each — the joint biggest funding rounds in the Netherlands that year — and were valued at $3.8bn and $6.5bn respectively. 
Mol founded Mollie as an 18-year-old in 2004, and put some of his earnings into his next venture, Messagebird, which he started in 2011. Last year's rich list put Mol's stake in Mollie at above 50% and despite us not knowing how much he owns of Messagebird, he is still worth way above $1bn on paper. A spokesperson did not respond to request for comment. 
Trivia: Mol doesn't just invest in his own startups. Earlier this year he invested €8m in the Dutch restaurant app Formitable, his fifth investment in 2022. He's also backed food marketplace Crisp, cybersecurity startup Hadrian and payment solution Monite.
Johnny Boufarhat — founder of Hopin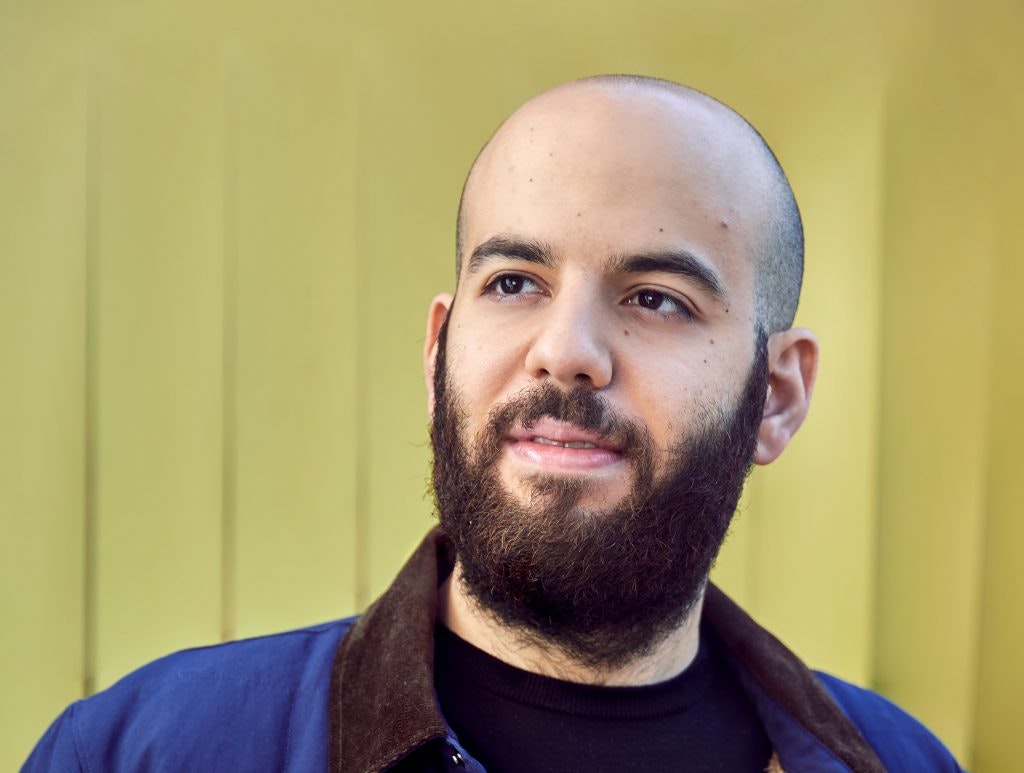 Johnny Boufarhat rose to fame in Europe when his online events startup Hopin became Europe's fastest-growing startup of all time, crossing the $5bn valuation mark just one year and nine months after founding the company. 
He's known to have already locked in some of that wealth, selling at least £100m worth of his shares. Beauhurst puts his stake in Hopin at 36.76%, which would still make him a multibillionaire at the company's most recent external valuation. The company declined to comment for this article. 
Trivia: Boufarhat started the company after his own experience with an illness left him shut in at home and not feeling like he was getting the most out of online events. He lives in Barcelona and has a dog named Ginger. 
Notable omissions 
Some companies do not share their founders' holdings publicly, like German unicorn Celonis (valued at $13bn) and Blockchain.com (valued at $10bn), so have not been included here. 
Refurbished device marketplace Back Market declined to comment on ownership earlier this year. The company is valued at $5.7bn. Another French unicorn, Qonto, declined to comment. The company is worth €4.4bn.
Finnish unicorn RELEX Solutions also declined to comment on specific founder ownership; its three cofounders and first employee launched a €100m charitable foundation earlier this year.  
UK-based payments unicorn SumUp is currently Europe's ninth most valuable VC-backed private company, after raising $312m at a valuation of $8.5bn in June. This was considerably less than the valuation of up to €20bn it had reportedly been targeting, which means its four cofounders — Petter Made, Jan Deepen, Marc-Alexander Christ and Stefan Jeschonnek — will be worth less on paper than they'd have liked. But the company declined to comment on specific founder ownership, and we can't access further data. 
Other unicorns that didn't respond include Trade Republic, Wefox, Mambu, Pleo and Doctolib. 
Shoutouts to those who haven't crossed the $1bn mark
Among Europe's unicorns, there are plenty of other very wealthy founders who haven't crossed the $1bn mark with the value of the stake in their business. 
That includes Peter Carlsson, founder of Northvolt. The company makes lithium-ion batteries for electric vehicles, and Swedish media has reported that the entrepreneur owns 7.2% of the $11.8bn company, making him worth a cool $846m. Northvolt has said it can't comment on the valuation or ownership of the business.
Another one is Revolut cofounder Vladyslav Yatsenko who owns 2.77% of the business, according to Beauhurst, making his stake worth $914m. 
Unusually for a company of its size, the three cofounders of Austrian crypto trading platform Bitpanda — Eric Demuth, Paul Klanschek and Christian Trummer — still own around 50% of the business. Bitpanda reached a $4.1bn valuation in August 2021 after raising $263m, which brought Demuth and Klanscheck's paper worth up to around $800m each and that of Trummer (who has fewer shares) to $400m. A spokesperson for the company confirmed to Sifted that these stakes remain unchanged, but it's worth bearing in mind that — like most of the unicorns on this list — the company would likely be valued lower at another funding round, bringing down their paper worth. 
Two other well-known European founders that don't quite make the billionaire cut are Valentin Stalf and Maximilian Tayenthal of German neobank N26. Although the company declined to comment to Sifted on specific founder stakes, the pair reportedly own 10% of the $9bn company, making their paper worth around $900m. 
Lastly, UK-based money transfer fintech Zepz (formerly known as WorldRemit) is currently one of Europe's most valuable startups at a $5bn valuation. But according to Beauhurst's analysis of company ownership data, its founder and chairman Ismail Ibrahim Ahmed owns only a 8.36% stake in the company, bringing his paper worth to around $400m. 
Mimi Billing is Sifted's Nordic correspondent. She also covers healthtech, and tweets from @MimiBilling.
Amy O'Brien is a reporter at Sifted. She tweets from @Amy_EOBrien and writes our fintech newsletter — you can sign up here. 
Eleanor Warnock is Sifted's deputy editor and cohost of Startup Europe — The Sifted Podcast, and writes Up Round, a weekly newsletter on VC. She tweets from @misssaxbys