In 2020, British gigafactory startup Britishvolt was riding high. It was building a £2.6bn battery factory in the northeast of England and was set to be a flagship part of the country's electric vehicle and energy storage ambitions. But just as the company seemed destined for success, cofounder Lars Carlstrom decided to leave. 
News had broken of a tax fraud conviction from his native Sweden in the 1990s, related to a VAT reporting dispute. Carlstrom stood down, saying at the time he didn't want to become a distraction for the company, one of a cohort in Europe building large-scale manufacturing facilities to produce batteries for the green transition.
Fast forward three years, and Britishvolt is no more after it collapsed into administration at the start of this year. Carlstrom, meanwhile, is at the helm of a new gigafactory venture. Even as Britishvolt becomes a cautionary tale in gigafactory history, Carlstrom is treading the boards at industry events, making an appearance on the BBC and saying he has over a billion euros in investment promised.
There's a lot of money to be made in gigafactories, but it also takes a huge amount of capital to build one. So will Carlstrom pull it off this time?
A tumultuous departure from Britishvolt
The reasons for Carlstrom's departure from Britishvolt were more complex than what was reported at the time, he tells Sifted. Britishvolt hired at a rapid pace and had decided to develop its own in-house battery tech — two strategies Carlstrom says he disagreed with the rest of the management team on.
"I was not wanted anymore in the company," he says, accusing colleagues of dredging up the fraud conviction. 
A move to Milan
Companies House shows Carlstrom registered three new companies in 2020, the year he left Britishvolt. They followed a common naming pattern, popularised by Swedish gigafactory Northvolt: there was Icevolt, Supravolt and then Italvolt. Icevolt was an idea within Britishvolt to start operations in Iceland.
Icevolt has since been dissolved, as has Supravolt; Italvolt is the one that stuck. That meant a move to Italy: Carlstrom registered the company to an address in Milan at the start of 2021.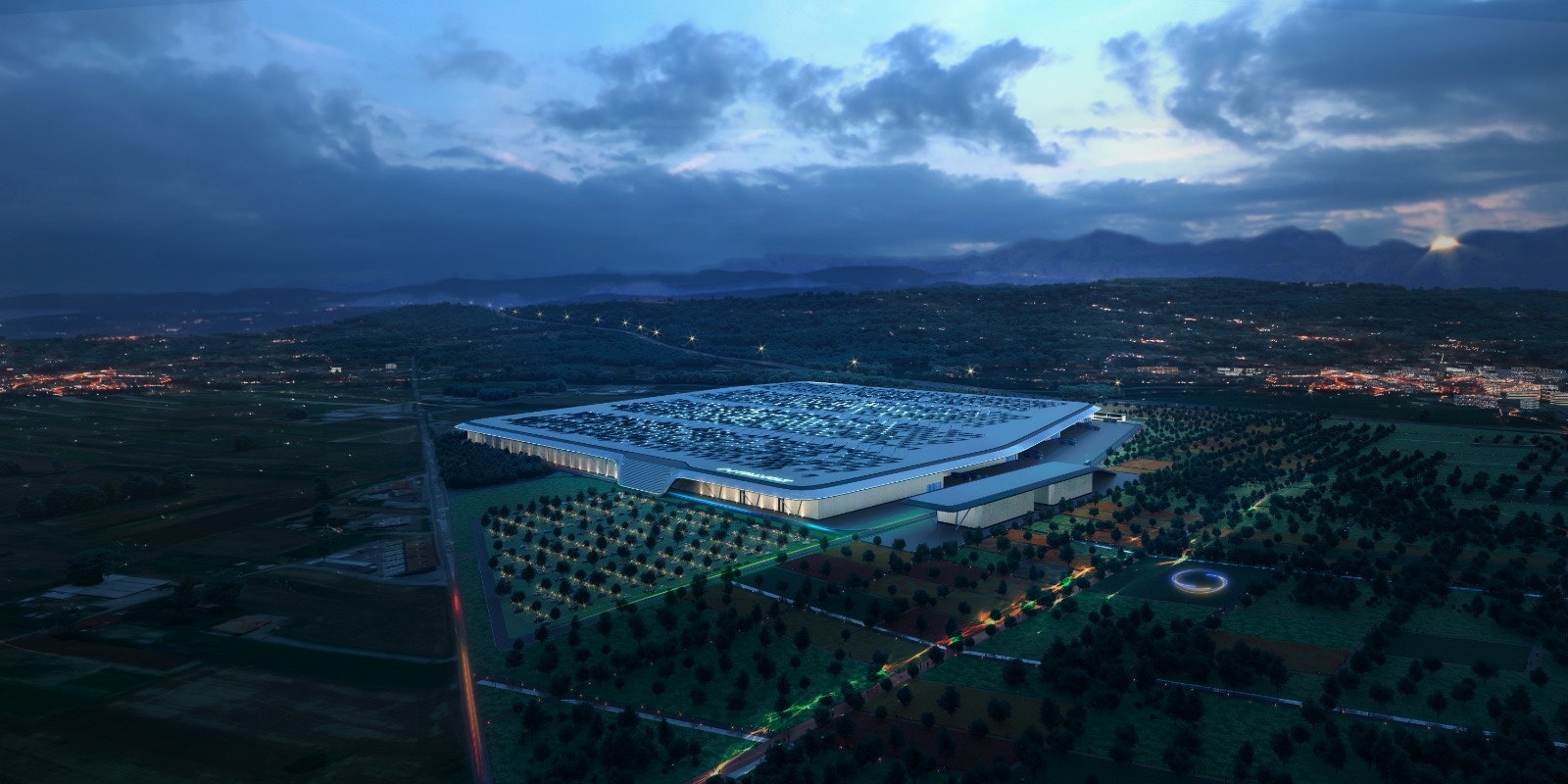 Southern Europe is a blind spot for gigafactory projects, Carlstrom says. The draw of Italy is also because it's close to North Africa, which he says will become a key site for energy storage — Italvolt intends to specialise in energy storage batteries. Italy currently has no gigafactories. 
Like Britishvolt before it, Italvolt is full of bold ambition. Scheduled to open in 2025, Italvolt expects to employ 3,000 people and produce 36GWh of battery capacity per year — enough for 400k cars.
The former Olivetti factory
At the end of 2021, Italvolt announced it had signed a deal to purchase 1m square metres of land in Scarmagno, 35km from Turin. The plot used to be home to an Olivetti factory, the Italian brand famed in the mid-20th century for its typewriters. 
Olivetti was the main employer in the region, bringing thousands of direct and indirect jobs, until the factory shut suddenly in 2013 after a fire at the site.  
Italvolt promised to help bring back jobs and industry. "The area that hosted the historic Olivetti will come back to life in the following months with a new industrial project focused on the business of electric mobility," said Patrick Del Bigio, CEO of Italian fund manager Prelios, which owned the site. 
It's a narrative which echoes that of Britishvolt, which chose the site of a former coal plant near Newcastle, another former industrial centre that suffered from the decline of manufacturing. 
Financial records show Italvolt paid €1.2m as a down payment in a preliminary deal with Prelios for the site.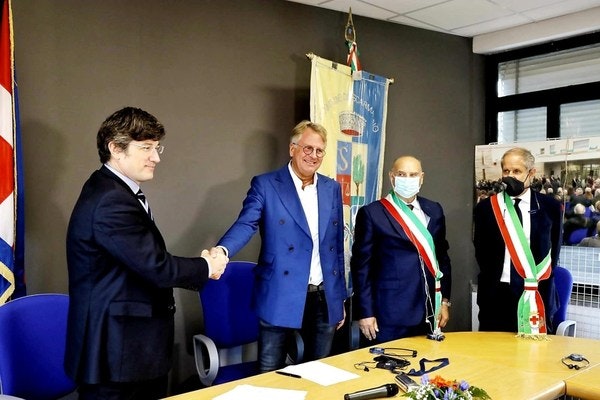 But two years on, that deal appears to have fallen through. "We had serious issues," Carlstrom says — including a lack of grid connection and environmental concerns (there are reports it was riddled with asbestos, but Carlstrom says he can't comment). 
The situation means that two years after launch, Italvolt is yet to secure a site for its factory. Carlstrom says his eyes are now on a former Fiat factory in the south of Italy and that conversations are underway. The residents of Scarmagno, it seems, will have to wait for another saviour. 
Finding the cash
But even before the issue of a site, there is the issue of cash. Building a gigafactory is a capital-intensive endeavour. Northvolt, Europe's largest gigafactory company, has raised over $8bn in debt and equity, and is reported to be raising another $5bn too. 
A lack of financing was the undoing of Britishvolt, which failed to secure the £3.8bn it needed to build its gigafactory in the north of England. 
Italvolt's factory will cost less than that, but it still won't be cheap: €2.8bn. Carlstrom says Italvolt has split its funding needs into three tranches and that it has offer letters, including one "up to €1.5bn". He adds that Italvolt has raised €20m from private equity firms, pension funds, some private individuals and "up to €5m" of his own money. He declines to give the names of the investors. 
Italvolt is also in talks with the Italian government, Carlstrom says, and some local authorities. Government funding is often key to gigafactory projects. Britishvolt was promised £100m by Downing Street, while the German government has pledged hundreds of millions of euros to secure the country as the site of Northvolt's new factory.
The team
Italvolt currently has a "handful" of staff, Carlstrom says. Keeping the team lean is a deliberate strategy, he says, after having seen other companies grow too fast. "There are several of them who have hired several hundred people and they have experienced difficulty with their funding."
Italvolt plans to hire around 10 more people in the coming months but Carlstrom says he doesn't anticipate the headcount ever surpassing 30 or 40 people, instead relying on external contractors. 
None of the current team appear to have direct battery manufacturing experience, though one director came from utilities manufacturing company Bosch and another is the CEO of British sportscar-maker Caterham Cars.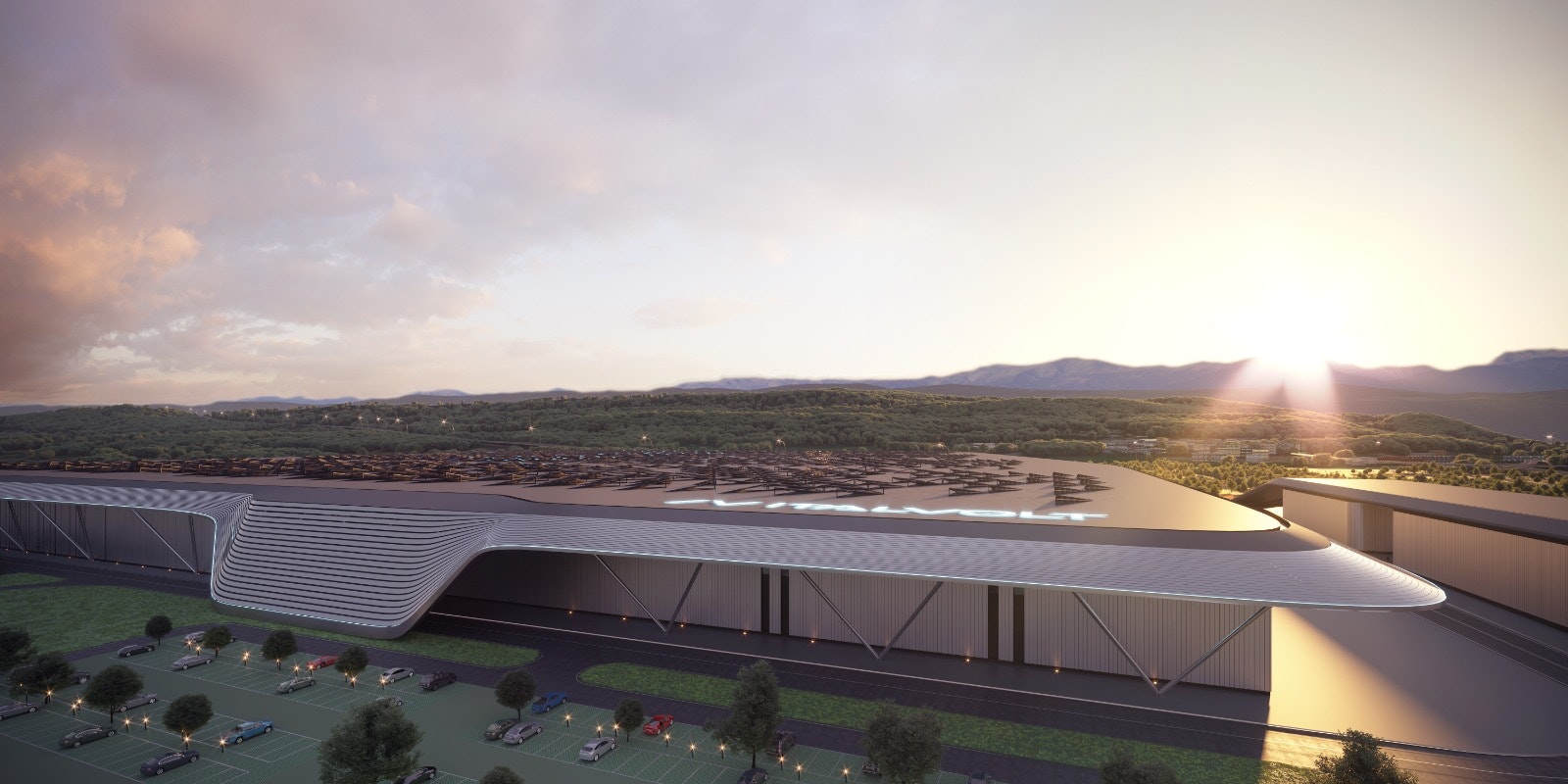 It's not something that worries Carlstrom, who says gigafactories are more about entrepreneurial skill than battery science. "I don't have much experience with batteries, but also how much experience does Elon Musk have in rockets, is he a rocket scientist? He's an entrepreneur, someone who is creating a platform, bringing in competence. A battery scientist would never start a gigafactory."
A deal with Israeli company StoreDot
Italvolt does have one thing his British venture didn't — customers. Britishvolt was criticised for not signing advanced contracts, a common practice for battery manufacturers.
France's Verkor, which is building a gigafactory in Dunkirk, has signed an advanced agreement with Renault, for example — it'll be both an investor and customer in Verkor.
In January, Italvolt announced a partnership with StoreDot, an Israeli fast-charging battery startup. StoreDot's investors include Mercedes-Benz, Volvo and Samsung. Italvolt said it'd ringfence a certain amount of batteries produced by its factory for StoreDot, though the amount wasn't specified. It's also unclear whether StoreDot has put money into Italvolt or not. 
Statevolt
One thing is clear: Carlstrom is determined to get a gigafactory off the ground, somewhere in the world. In April last year, he announced another new venture: Statevolt. This US-based startup is even more ambitious than its Italian sibling — it's promising to produce 54GWh of battery capacity a year and cost a whopping $4bn.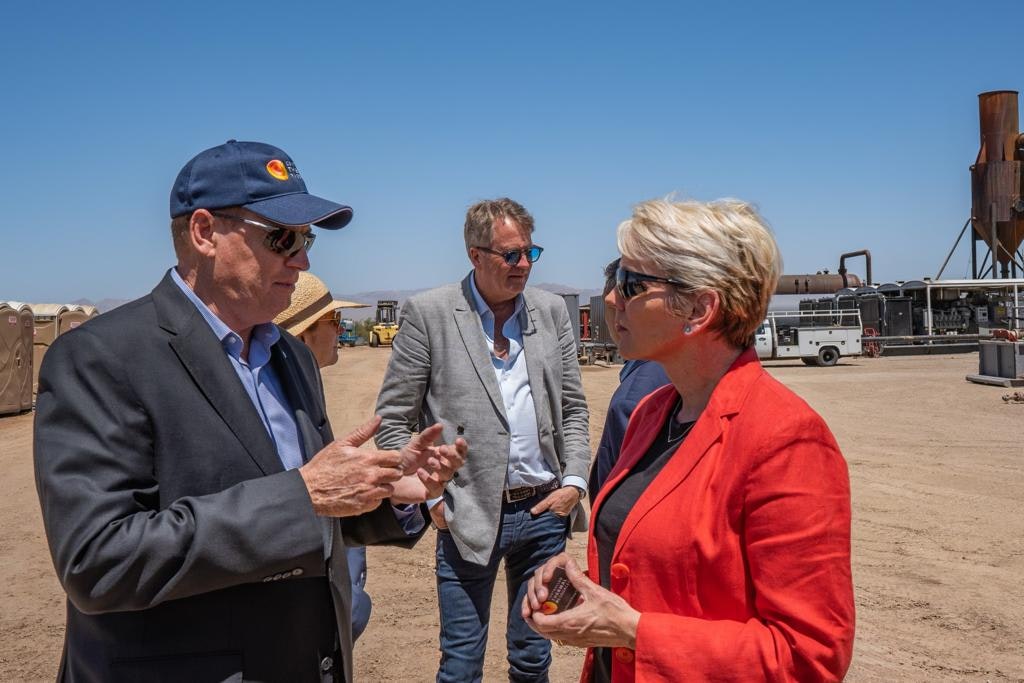 Carlstrom tells Sifted that Statevolt has acquired a 200-acre site near the Mexican border and has three to four employees there. When Statevolt announced its site, US energy secretary Jennifer Granholm attended the opening.
Statevolt is in talks with a number of potential partners in the region, and says that it's seeing a huge appetite for investment in the US. 
So can he pull it off?
With the demand for more electric vehicles only set to increase, the world will see more and more gigafactories; like Britishvolt, not all of them will succeed. 
But Carlstrom is resolute that Italvolt will get off the ground. "If you start something, you need to finalise it, that's just the way I see things," he says.