Blyth, a town on the northeast coast of England, used to be home to a coal-fired power station. It closed in 2001, taking hundreds of jobs with it. 
Everyone in Blyth seems to remember where they were when the power station's towers were torn down. In the years since, several projects came to Blyth, promising jobs. None worked out. 
Then, in 2020, battery startup Britishvolt announced it was going to build the UK's largest gigafactory on the site of the former power station — bringing 3,000 jobs with it.
"We're used to being let down but Britishvolt is here to stay," one resident told Sifted in May this year. "We will be the jewel in the northeast's crown."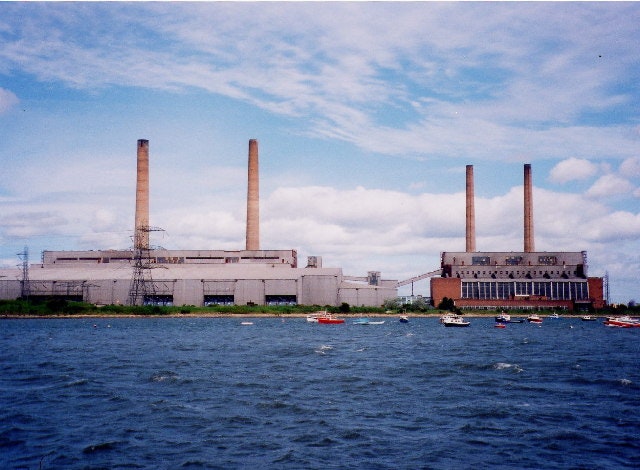 But that reality might be further away than everyone thought. Less than two years after launch, and less than a year after the UK government promised the company tens of millions of pounds in funding, Britishvolt is on shaky financial footing. 
It's reported to have narrowly avoided administration last week, securing funding to remain afloat for just five more weeks. Its long-term future is still hanging in the balance, the gigafactory far from completion.
Gigafactories are key to the green transition. They manufacture batteries, both for electric vehicles and to store green energy. One of Europe's largest has been built by Sweden's Northvolt, also a startup, which has one operational factory and three more in the works. It's secured nearly $8bn in debt and equity from investors, top talent from Tesla and delivered its first battery to a carmaker in May this year. 
So what's going right at Northvolt — and wrong at Britishvolt? Here's how their teams, sites and investors compare.
Britishvolt's team: Corporate bond sellers and police detectives
Britishvolt was founded in late 2019 by Orral Nadjari and Lars Carlstrom. Both are Swedish nationals, though Nadjari lives in the UAE. Prior to forming Britishvolt, Nadjari worked at corporate bond seller Jool Capital Partner. 
In December 2020, news broke that Carlstrom had been convicted of tax fraud in his native Sweden in the late 1990s, though his sentence was ultimately reduced. He resigned from Britishvolt, saying he didn't want to become a distraction. 
At the time, Carlstrom said the conviction was 25 years ago and that he had always intended to pass on his chairmanship of Britishvolt. Britishvolt tells Sifted that Carlstrom no longer has any shares or involvement in the company. 
Still, it wasn't the best start for the young company.
There were also questions over how much battery experience there was within Britishvolt's team in the early days. 
Early directors included Martin Reynolds, who, according to LinkedIn, was a police detective turned adviser to a family office in the UAE; and Courash Ali, the director of MK Development, a construction company that was dissolved in 2019.
Some other early team members did have battery experience, like Isabel Sheldon, who joined in August 2020. She sits on the board of trustees of the Faraday Institution, a UK research centre focused on electrochemical energy storage. 
Britishvolt quickly scaled its workforce in the last two years: it now has nearly 300 staff. When Sifted asked the company about the battery expertise of its team, it pointed to its CTO, who also came from the Faraday Institution, and its director of cell development, who had been working in battery cell design in the US.
Northvolt's founders: Former Tesla head honchos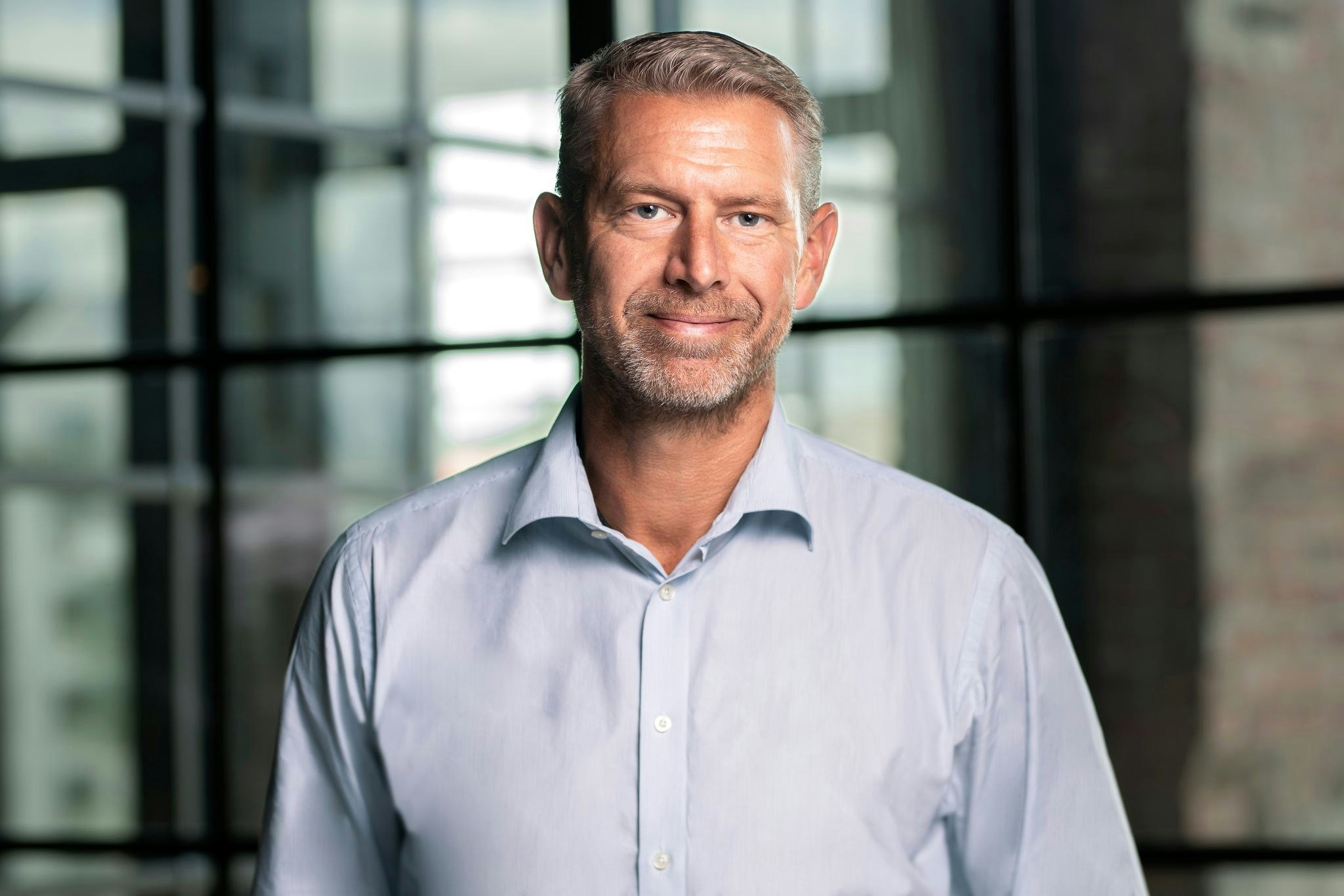 Roughly 1,500km northeast of Blyth is Northvolt's gigafactory in Skellefteå, a city in the frozen far north of Sweden. 
Northvolt was founded in 2016, four years before Britishvolt. It has four founders, two of whom are still actively leading the company. They're Peter Carlsson and Paolo Cerruti — now Northvolt's CEO and chief operating officer, respectively. Both of them came from Tesla, where Carlsson was CPO and head of supply chain and Cerruti was VP of global supply chain — roles which saw them both work closely with Elon Musk. 
Before Tesla, Carlsson worked in purchasing for Dutch semiconductor manufacturer NXP Semiconductors, while Cerruti had come from Renault-Nissan. They're steeped in an understanding of the battery supply chain and the car manufacturing world — and it's their work with Musk in particular that many cite as key to Northvolt's success. 
One investor, asked why they'd backed Northvolt and not Britishvolt, tells Sifted there's just "not an entrepreneur with the same star quality as Peter Carlsson" at Britishvolt. 
Northvolt now employs 2,500 people — including, as it told Sifted earlier this year, a mini-Tesla alumni network of about 40 people. Other employees have joined from Amazon, Google, Spotify and Jeff Bezos's space startup Blue Origin.  
Britishvolt's investors: the UK government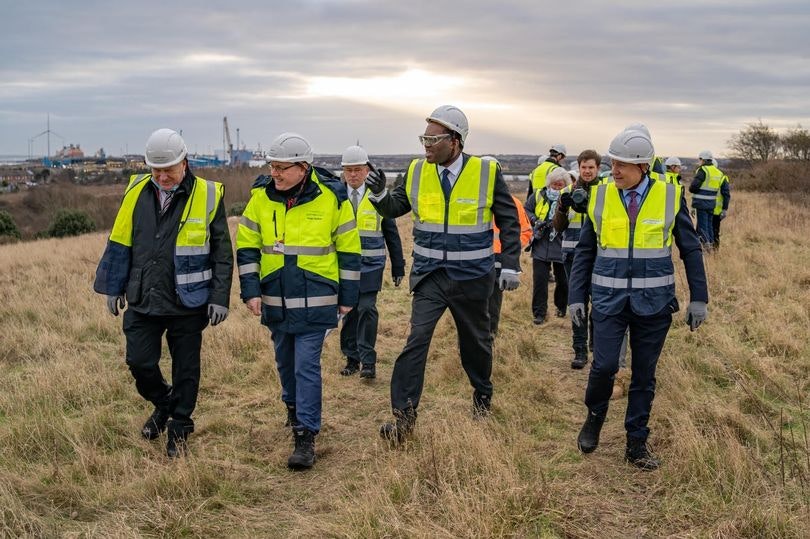 Building a gigafactory requires a huge amount of capital — Britishvolt figured it would need £3.8bn. So far, it's raised £200m from private markets. 
In January this year, the UK government pledged £100m to the two-year-old company. The investment was heralded by the then prime minister Boris Johnson as a "levelling up opportunity" — part of his agenda of investing in communities, particularly in the north of England, to redress economic imbalances. 
A year before the government promised investment, Lord Chadlington, a Conservative member of the House of Lords, joined Britishvolt as a non-executive board member — though Britishvolt tells Sifted he is not allowed to lobby on its behalf.
Britishvolt tells Sifted that the government money is yet to arrive in its bank account. "We have not had one penny of public money to date," a spokesperson says. "It's ringfenced but as of yet we haven't drawn down one penny. There are milestones in place to be met before drawdown." 
Still, if the company does fold, questions will be raised over the amount of due diligence the government undertook, particularly as the early founding team had little experience in either raising huge amounts of capital or building a large-scale infrastructure project. Last week some British MPs called for more government support to help the troubled gigafactory.
Britishvolt's other investors include mining giant Glencore and Cathexis Holdings, a company run by William Harrison, the billionaire son of a Texan oil baron.
Shortly after the government pledged £100m, Britishvolt secured a £1.7bn deal with Tritax, a property investment firm. This wasn't an investment but a deal whereby Tritax would build the site and Britishvolt would lease it back from them. 
The Tritax deal landed Britishvolt in some hot water. Private equity firm Evans Randall is suing the company for £10.2m in unpaid fees it claims it's owed for helping it secure the £1.7bn agreement. Both Evans Randall and Britishvolt declined to comment.
Northvolt's investors: big banks and the who's who of Swedish tech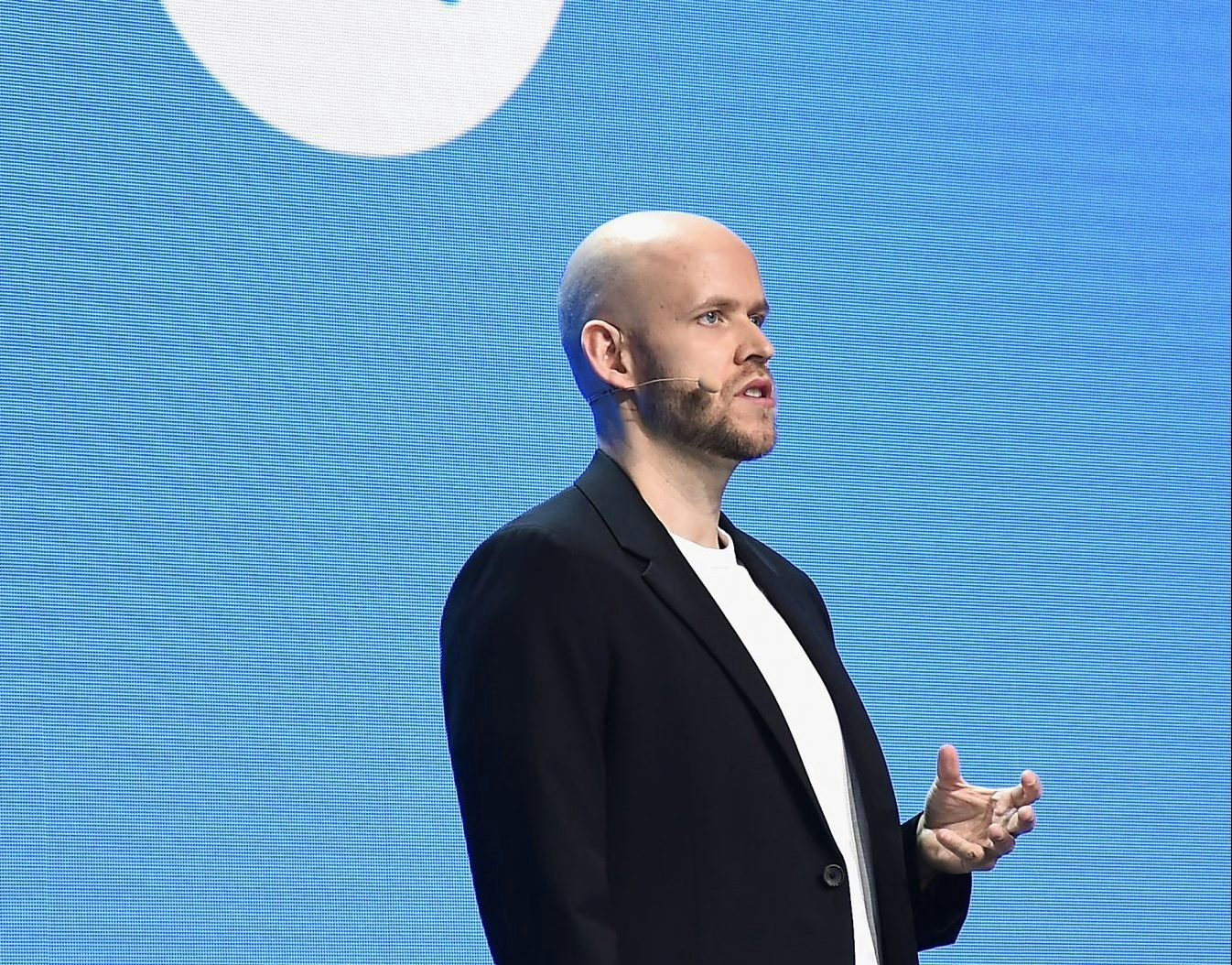 Northvolt, like Britishvolt, tapped government money early on — securing a grant from the Swedish Energy Agency and a loan from the European Investment Bank in 2018 when it was three years old, and €443m in loan security from the German government in 2020. 
Could Britishvolt tap European governments? It looks distinctly less likely from outside of the EU. 
Northvolt's first big chunk of money came from Goldman Sachs and Volkswagen, who put $1bn into the company in 2019. That was followed by a $1.6bn debt round in 2020, a $2.8bn round in 2021 and a $1.1bn round earlier this year, the last valuing the company at $12bn.
Its roster of investors and lenders is long — at least 15 in the last round. Lenders include big banks and investment companies like Goldman, SMBC, the Export-Import Bank of Korea, Danske Bank and the Nordic Investment Bank.
It also includes equity cheques from angel investors well-known in the Swedish tech scene: Spotify's Daniel Ek and Cristina Stenbeck, owner of Kinnevik, a large Swedish investment firm. 
Britishvolt's site: its biggest asset?
There's one thing media coverage of Britishvolt tends to agree on: its Blyth site is one of the best the UK has to offer. Britishvolt bought the site for £4m. It's an area equivalent to fifty football pitches, right next to the sea. 
Securing a site with reliable access to clean energy is key for gigafactories; producing EV batteries using fossil fuels drastically reduces the environmental benefit they can bring. 
Britishvolt's site is right next to the British end of the North Sea Link — a 720km cable that connects the country's electricity grid with Norway's, set to bring a significant amount of clean energy into the UK from 2024 onwards. Blyth is also home to several offshore wind projects.
"This whole area was built on power," Alex Wallace, a local Labour councillor, tells Sifted. "We've got energy on tap, and then we've got the North Sea too."
Founders from other gigafactory projects are already putting their hats in the ring to take on the Blyth site should Britishvolt collapse. The former boss of Aston Martin, now chairman of Slovakian battery startup InoBat, was reportedly posed to snap up the site. 
Northvolt's site: the home of Swedish hydropower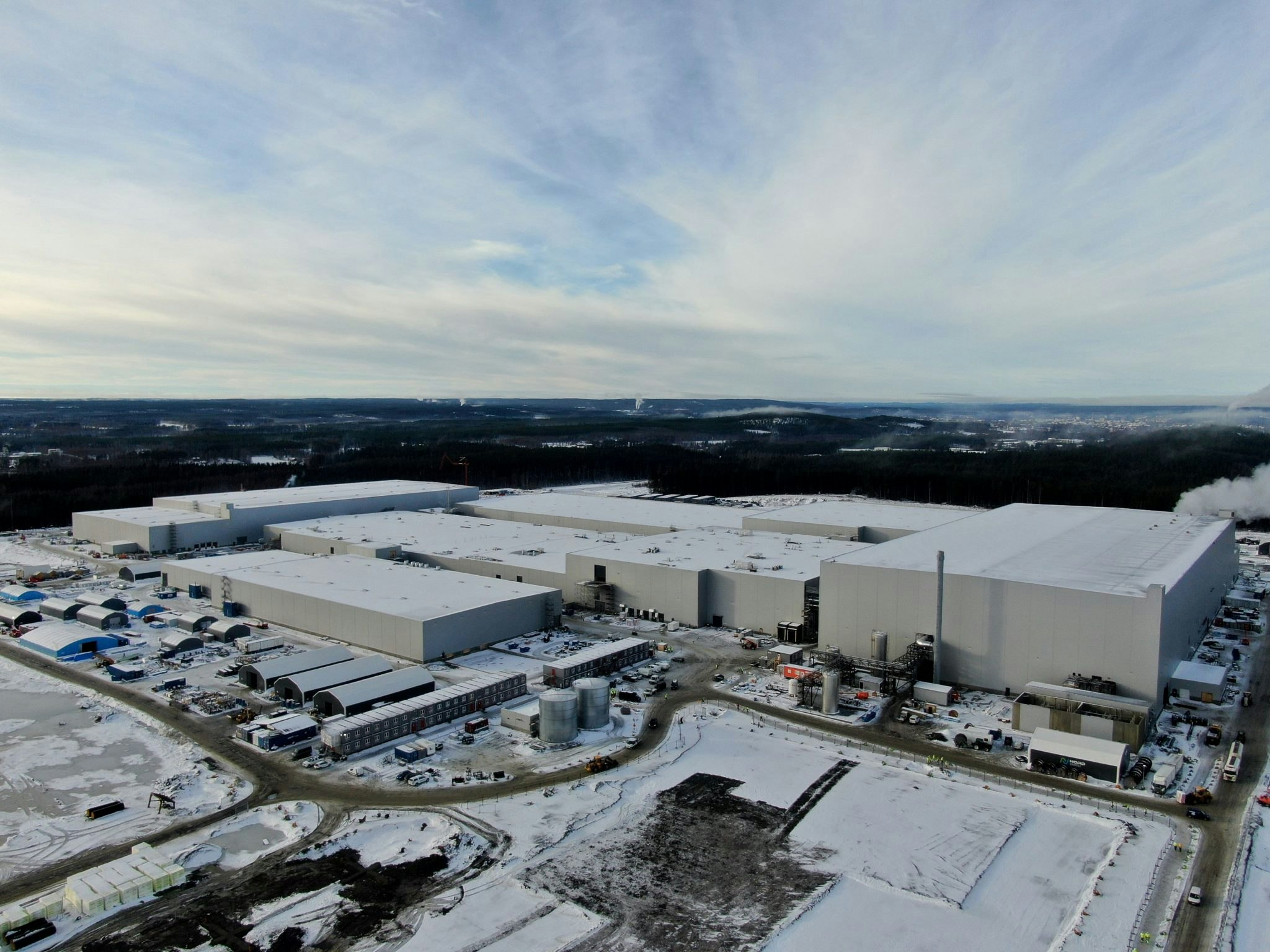 Northvolt's site is in Skellefteå in the north of Sweden. It's Sweden's hydropower hub — the country generates roughly 45% of its energy from hydro, and a significant chunk of that is produced in the north. 
That easy power source has drawn a lot of companies to the region — alongside Northvolt, there's Uniper, a German energy giant, and Facebook, which has two data centres in the region. It's become known for Bitcoin miners too, attracted to the area because of the cheap, free-flowing renewable electricity — something no site in the UK can match.
Northvolt itself cites the cheap energy prices in the north of Sweden as part of its advantage over other projects. When Britishvolt had to delay its facility launch date from 2023 to 2025, it cited rising energy costs as the reason. 
Britishvolt: the fight for survival
Britishvolt last filed company accounts at the end of January last year. They show an £8m loss — which is routine for a young company investing heavily in capital-intensive projects as it starts up. 
Part of that early expenditure was £2.4m in consultancy fees paid to two consultancy businesses run by Britishvolt directors. Britishvolt tells Sifted that one of those directors is no longer on the board, and the other is not involved in the consultancy business.
Britishvolt had enough cash to keep going until October 2022, the accounts state. Two months prior to that date, a leaked memo said the company had been put on "life support" to cut spending. Britishvolt tells Sifted the memo related to energy supply to the gigafactory and not the status of the wider business.
In some ways, it's no wonder Britishvolt is struggling financially. Building a gigafactory is a capital-intensive operation, a huge undertaking for a startup. But questions have been raised about Britishvolt's spending.
It rents an office in Mayfair, a very upmarket part of London, and Newfield House, a £2.8m mansion near Blyth with its own swimming pool and gym. It also, until recently, rented an office in Abu Dhabi, where founder Nadjari is based. A Britishvolt spokesperson says the Blyth house is a cost-effective use of money as it serves as both an office and accommodation.
Nadjari stood down from the business in August, after reports of the company's cash crunch emerged. In his place is Graham Hoare, a former executive from US carmaker Ford. Hoare told the Financial Times that Britishvolt needed to raise £200m to survive until summer 2023.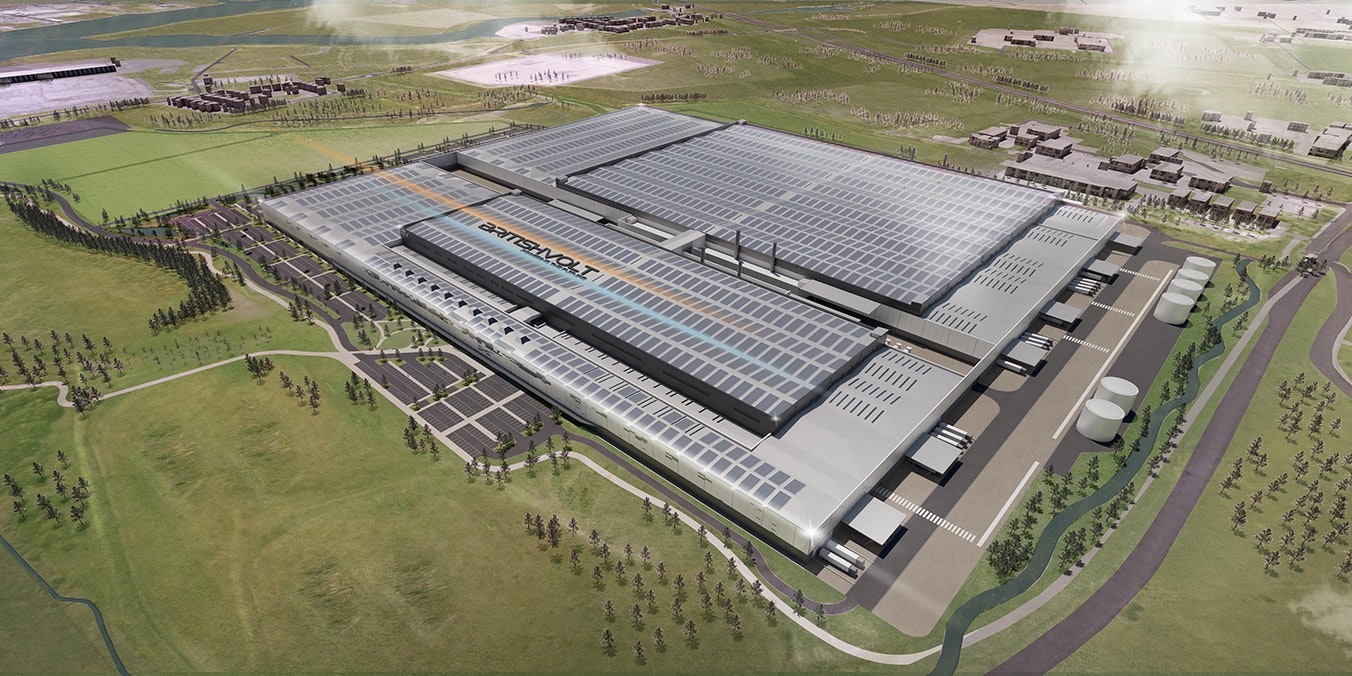 It had previously considered an IPO, and told Sifted last week that it remains a possibility. 
After reports of administration loomed on Monday this week, the company managed to secure £30m in emergency funding. Britishvolt's 300 employees have agreed to a salary reduction for the month of November. It also renewed pleas to the government to release some of the £100m funding.
The emergency funding has granted Britishvolt an 11th-hour reprieve, but it still faces a gargantuan task if it's to secure the funding needed to fulfil its gigafactory dreams. 
Speaking to Sifted on Friday, the company's spokesperson remained upbeat. "We have secured near-term funding that will bridge us to larger ticket equity investment and then debt markets," they said.
"The future is bright, we aim to deliver some of the world's most sustainable, low-carbon battery cells to enable a clean air future for all."
Northvolt: what's next?
Northvolt began shipping batteries from its Skellefteå site in May this year, right on schedule. The company has said it'll ramp up capacity to 60 GWh a year — enough to power about a million EVs.
Northvolt is set to build three more gigafactories: one in Gothenburg, Sweden, in conjunction with Volvo; one in another part of Sweden; and one that was initially set to be in Heide, Germany. Carlsson told media last week that the company may rethink the German factory because of prohibitively high energy prices — adding that the US may now be a more attractive home. 
"Our ambition is to continue with the plans in Heide, current energy prices are an obvious challenge, but we're working with all stakeholders to find solutions," a Northvolt spokesperson tells Sifted.
Northvolt's other concern is shoring up its supply chain. One of the three planned gigafactories will also produce cathode and it's also working on a lithium conversion facility in Portugal. 
Curse of the volt
So is a comparison between Britishvolt and Northvolt fair?
One industry insider tells Sifted they thought Britishvolt had been struck by the "curse of the volt": that even following the naming convention of Northvolt had worked against it, drawing endless comparisons that may not have otherwise been made.
But what is true is that building a gigafactory is no easy thing. The world will see more and more of them, but not all will succeed.
Freya Pratty is a reporter at Sifted. She tweets from @FPratty and writes our climate tech newsletter — you can sign up here. 
Mimi Billing, Sifted's Nordics correspondent, contributed reporting.