European supermarket shelves are stocked with a huge array of plant-based alternatives to meat, made from everything from soy to peas to mung beans. But a new group of startups is betting that the future is fungi. 
By fungi, we're talking specifically about mycelium. It's the stuff that mushrooms grow from — and many food scientists and entrepreneurs are increasingly confident it will play a huge role in our food system in the future.
So far this year a handful of startups making "meat" from mycelium have raised seed funding with a fair amount of fanfare, demonstrating investor appetite.
But there are many challenges standing between these startups and our plates. And not all investors are quite so confident that they can make their mycelium meat at scale. 
Bosque Foods' $3m seed round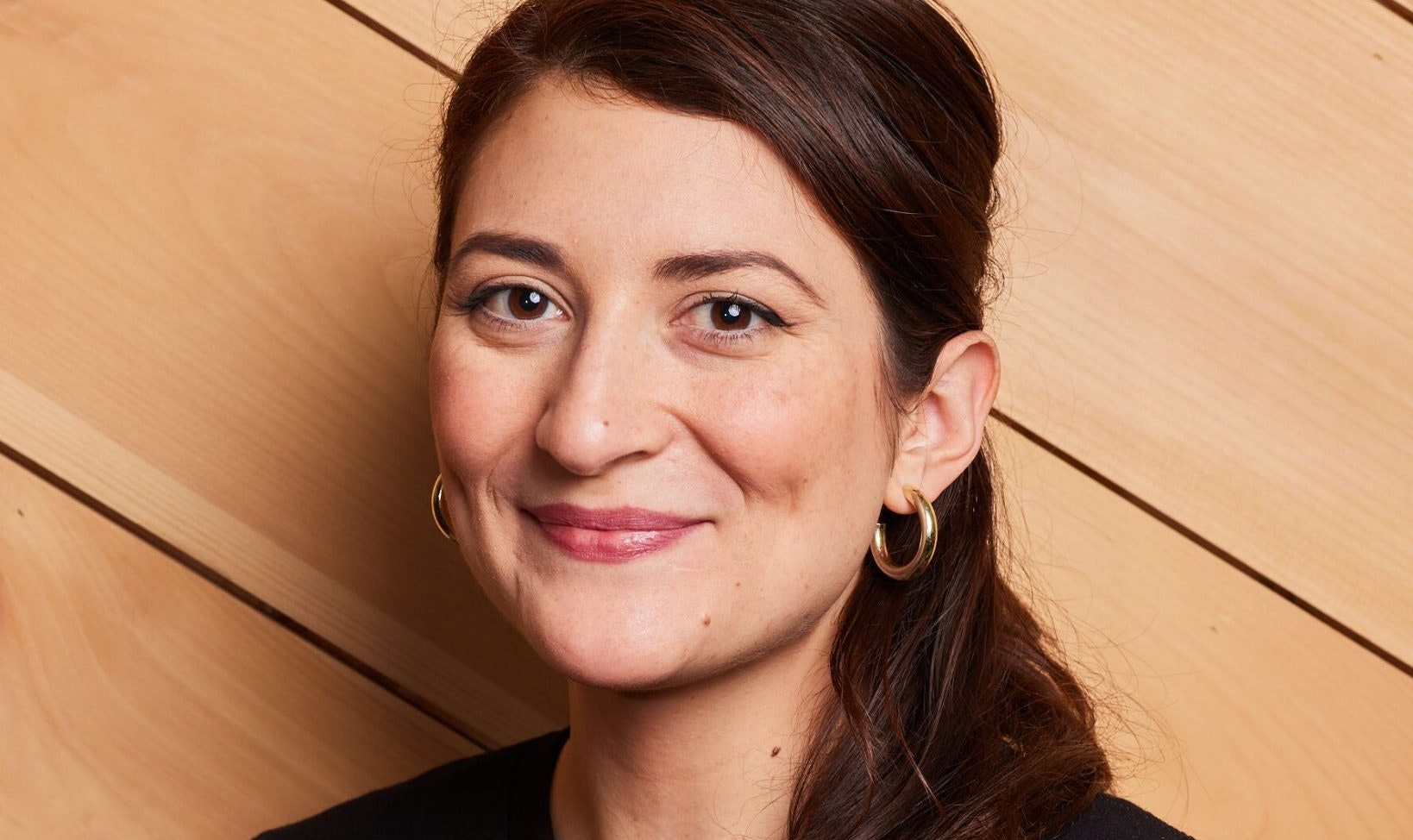 That hasn't stopped Isabella Iglesias-Musachio, cofounder and CEO of Berlin-based Bosque Foods, from raising $3m to develop mycelium-based alt-meat. 
Her investors in the seed round include VC firms FoodLabs, Hong Kong-based Happiness Capital, SOSV and Blue Horizon, along with FoodHack founder Arman Anatürk and Tier cofounder Lawrence Leuschner. 
She's taking a different approach to some of the other mycelium makers. Most grow mycelium via fermentation in a cell culture (a liquid) in a bioreactor — kind of like a big tube in which organisms can grow at the perfect pH and temperature. 
Bosque Foods grows big slabs of mycelium in incubators, a kind of bioreactor which can be used for "solid-state fermentation" (SSF). These incubators are lined with substrate (as food) and then seeded with fungi, which is left to grow for several days. Bosque Foods can then cut these slabs to produce something akin to a chicken or pork fillet.
This is something of a holy grail for the alt-meat industry — whole cuts are considered the hardest to imitate, because replicating the texture of a chicken breast or steak is a lot more complex than creating something smushy like a burger. 
Bosque Foods will use the funding to produce its mycelium alt-meat on a small scale to check that the process actually works (it's currently only grown in very small quantities in a lab). Iglesias-Musachio also wants to work with chefs and restaurants to figure out what the final product should look (and taste) like, and apply for regulatory approval in Europe and a handful of other markets.
Challenges ahead for mycelium makers
Plenty of startups are already using biomass fermentation (as this process is called) to produce mycelium meat alternatives in a fraction of the time taken to rear a cow or grow a soybean, and with a whole lot less water or land used.  
Keen 4 Greens, a Hamburg-based biotech startup founded in 2019, can produce its mycelium sausages in just seven days. They have a meaty texture, they're pretty tasty and they even work cold in a sausage sandwich the next day.
It's making them in small-scale bioreactors and doesn't plan to start using massive bioreactors anytime soon, unlike some of its peers. Daniel MacGowan von Holstein, cofounder of Keen 4 Greens, says the company has bought off-the-shelf technology and combined it with proprietary technology to make smaller 1,000-litre bioreactors which can more easily be moved closer to customer demand. 
This is also a far cheaper way to get up and producing; one of Keen 4 Greens' bioreactors costs less than €5,000 to make, while an off-the-shelf bioreactor of a similar size costs €900k, says MacGowan von Holstein. 
They're also easier to clean than big bioreactors, he adds; mycelium grows like crazy, and scraping it off of a huge tank once the "harvest" has been done is a big job. Keen 4 Greens raised a €1.8m seed round in February, led by FoodLabs.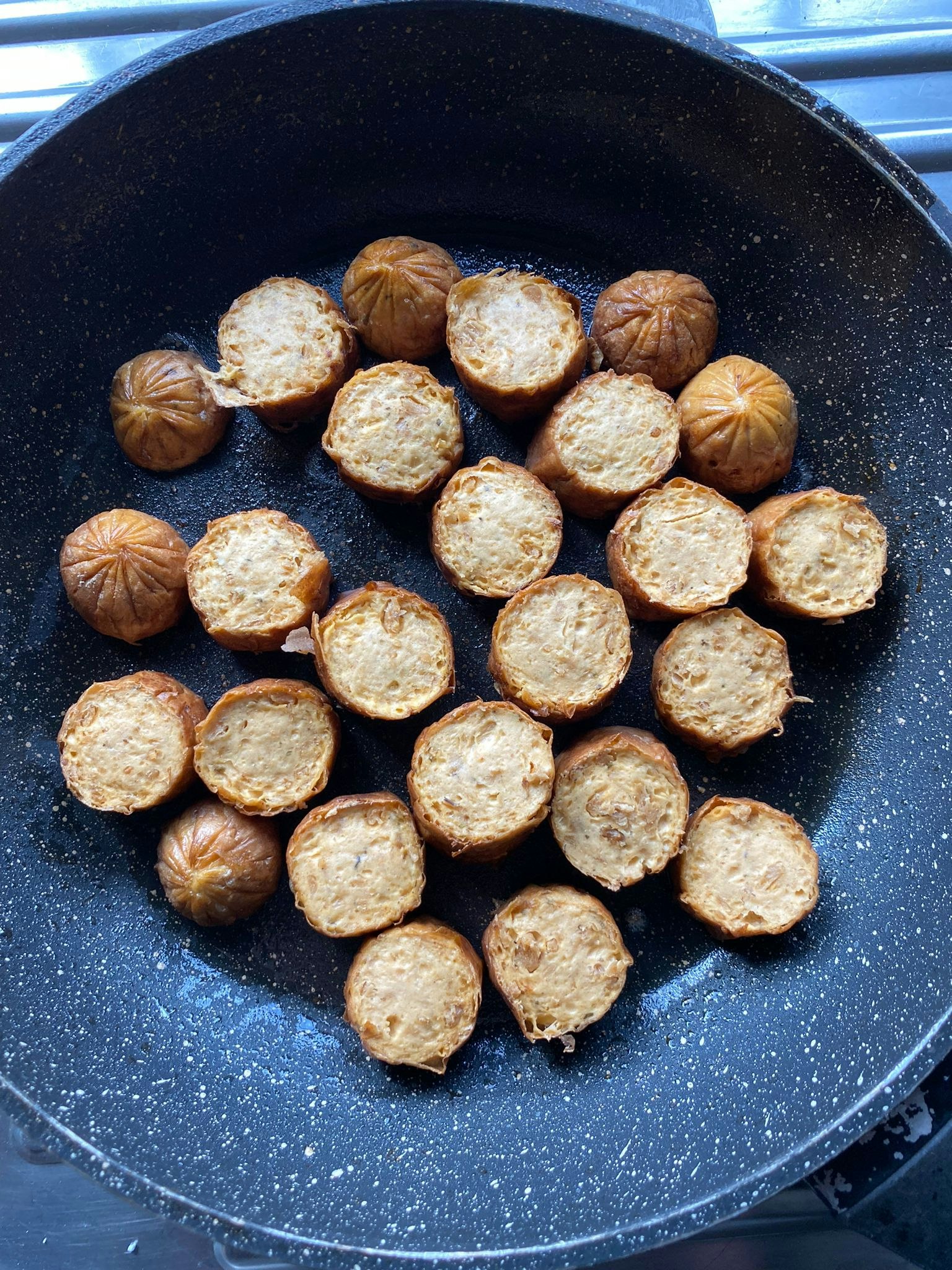 Berlin-based Mushlabs, founded in 2018, is one of the best-funded mycelium startups in Europe, and another one in the FoodLabs portfolio. It raised a $10m Series A in 2020, led by Singapore's VisVires New Protein and Switzerland's Redalpine. 
Barcelona-based Libre Foods, which is making a bacon-esque product from mycelium whole cuts, closed a $2.5m seed round in February.
There's also Sweden's Mycorena, which raised a €24m Series A this year from undisclosed investors, and is building a commercial-scale production facility in the Nordics. It's more focused on selling to other food businesses than to consumers; it plans to license its mycelium product to other food producers to use as an ingredient. 
Scottish startup Enough is another company selling mycoprotein to food producers — including Unilever, with whom it announced a partnership last year. 
Reaching scale
But all the B2C startups in Europe are currently producing on a very small scale. In the US, California-based Prime Roots makes vegan foie gras, pâtes and "deli meats" for slicing. It's using koji, a Japanese form of mycelium, and will be launching in supermarkets and restaurants in the US this year, according to its website.
There's also Colorado-based Meati, which started taking customer orders for its whole cut mycelium food products earlier this year — and whose president has claimed the startup could be making $1bn in sales by 2025. 
But producing alternative proteins at the kind of scale required to sell to supermarkets or restaurants is a whole other ball park. Not only will the startups in Europe need significant capital for R&D and to set up manufacturing plants, they'll also need to actually find factories or labs that can produce their products at scale. 
That's where businesses like Geneva-based Planetary could come in. In April, it raised a $8m seed round led by Astanor Ventures to build a 10k sq m facility where startups using fermentation technology can gear up for commercial launch.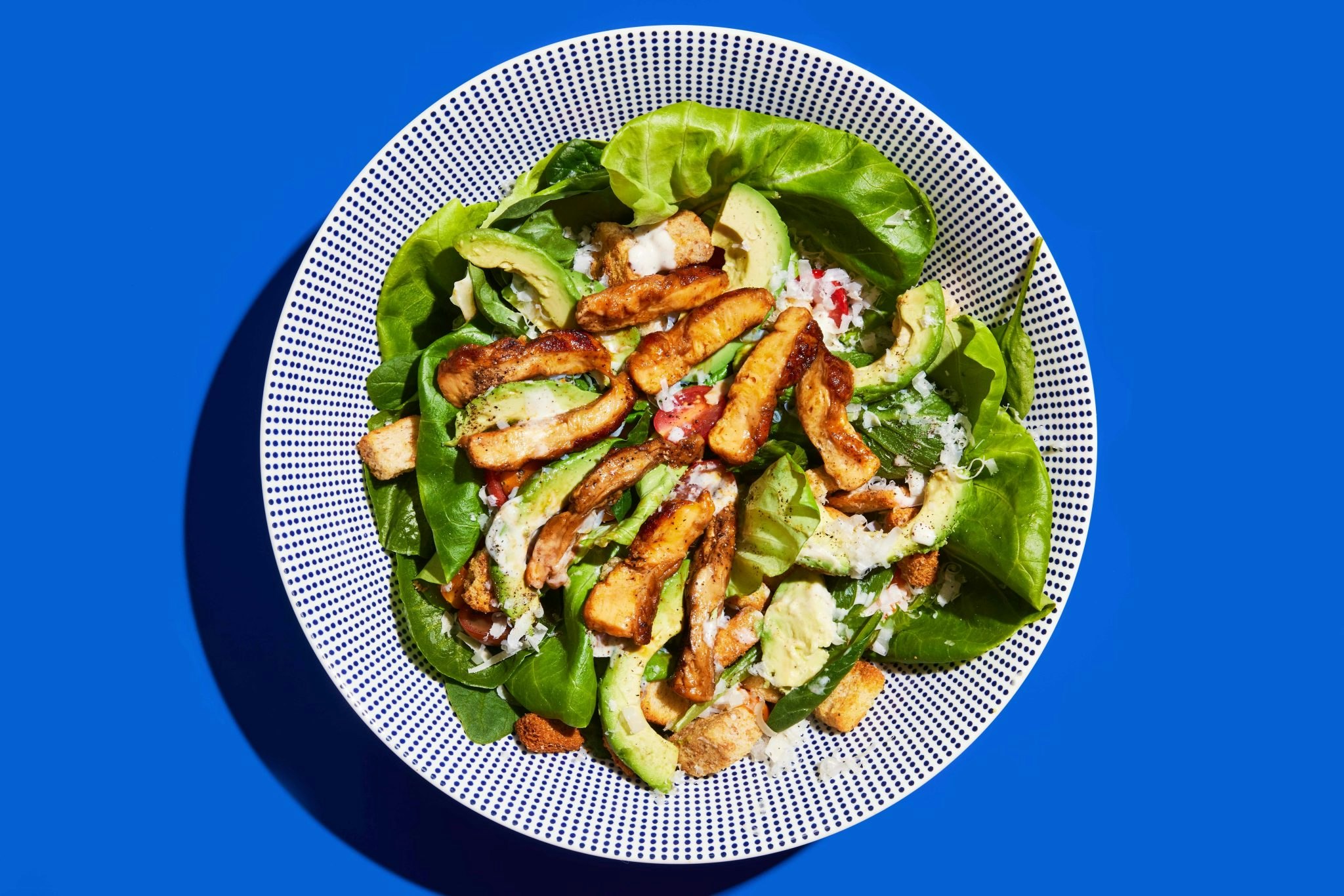 It will cater for businesses using biomass fermentation (like the mycelium makers) and precision fermentation (used by many alt-dairy startups). The first site will have capacity to create 10k-20k tons of protein per year, cofounder David Brandes tells Sifted, and will open towards the end of 2023 or early 2024. 
Planetary will offer customers a revenue share model — it doesn't disclose how much — to limit the upfront payments they have to cough up. 
Elsewhere, finding production facilities is hard; many startups are relying on facilities otherwise used for pharmaceutical products and there isn't much space for new customers, founders tell Sifted.
But Christian Guba, an investor at FoodLabs, isn't phased. "There is a lot of capacity for fermentation, but it is not yet optimised for food production," he says. "It is a matter of investing in improved technologies, retrofitting existing capacities and partnerships between industrial players and startups. We are convinced that these needs will be met." 
Regulation confusion
On top of all this, it's not yet clear whether mycelium counts as a "novel food" in Europe — a kind of food that has "not been consumed to a significant degree by humans in the EU before May 15 1997", according to the European Commission's website.
Getting authorisation to sell a novel food is a hurdle many foodtech founders face — from the edible insect industry to the CBD sector. 
Bosque Foods' Iglesias-Musachio says it can take up to 36 months to get approval for a novel food in the EU — she's planning to apply soon.
Keen 4 Greens' MacGowan von Holstein isn't convinced mycelium does count as a novel food, however. "We don't think it does and know of a professor who is about to publish a study backing that view," he says.
In the meantime though, Keen 4 Greens is also planning to head stateside. "In the US, we are planning a GRAS [Generally Recognised as Safe] application [through the FDA] as we're hoping to launch there with a partner by the end of the year."
Other precision fermented products are approved and already on sale in the US.
Does it taste of anything?
And then there's the question which it feels somewhat sacrilegious to ask alt-meat believers: is any of this stuff actually that nice? Sure, mycelium has a natural umami taste, is less processed than some plant-based foods and is full of fibre and protein — but is that enough?
Erik Byrenius, an early-stage investor at Stockholm-based foodtech VC Trellis Food, says: "To my knowledge, no one has really cracked it yet in terms of product quality and the question is if it will be so good that people will accept it as a great meat substitute." 
Some investors are also not sure exactly who these startups are targeting: will these products entice meateaters to cut down on their animal consumption? Or are they for vegans and vegetarians looking for something fun to bring to a barbeque? 
MacGowan von Holstein says he wants everyone eating his sausages — but he reckons flexitarians are the top priority. "We see the biggest potential for real impact by convincing flexitarians to switch to meat-alternatives more often." 
As for this vegetarian, the mycelium sausages tick the barbeque box. Topped with some onions and ketchup, sandwiched in a bun, I think they're not half bad.