Uber's moving into grocery, Deliveroo's moving into supply chains, and Bolt, the Estonian ride-hailing firm which is a market leader in the Baltics and is holding its own against Uber elsewhere, is moving into food delivery.
Later this summer, Bolt plans to launch Bolt Eats in Estonia. Before the end of the year, it also hopes to launch in Latvia, Lithuania and South Africa.
Its main competitor close to home will be similarly-named Wolt, a Helsinki-based food delivery firm founded in 2014 which operates in 15 northern and eastern European countries, including Estonia. In South Africa, it will be up against Uber Eats and local players such as OrderIn.
With food delivery, it will follow the strategy which has worked for it in ride-hailing: be cheaper for customers, and offer a better deal to drivers.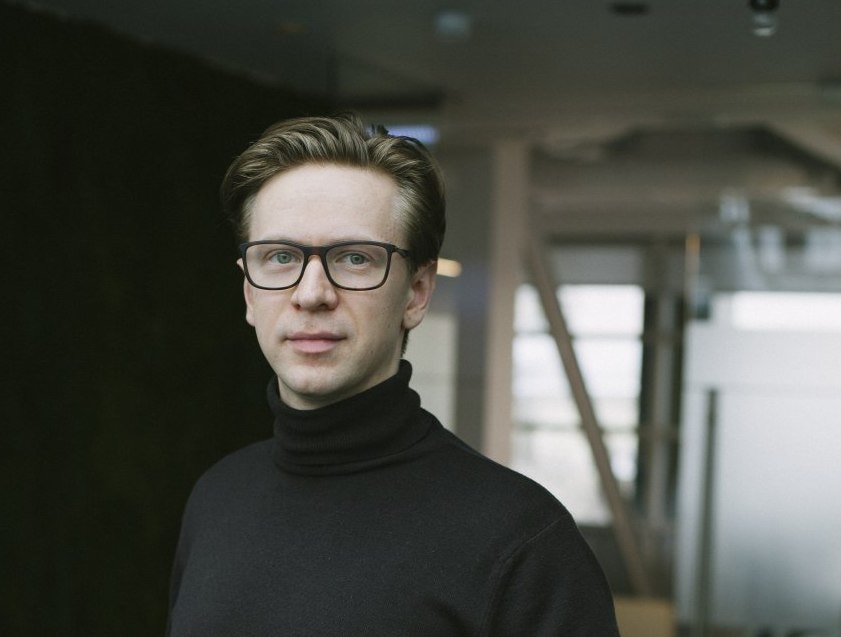 "We have a history of being pretty successful competing with Uber and other companies in the markets where we are present," said Dmitri Luchin, general manager for Bolt Foods in the Baltics. Bolt's ride-hailing business is a market leader in 15 of the 30+ markets it operates in.
Be more affordable for eaters, more attractive for

couriers.
"In transportation, we always try to offer more affordable rides to customers, and better commission to [drivers]. We will take the same approach for food delivery: be more affordable for eaters, more attractive for couriers."
Luchin says Bolt Eats will charge customers a lower delivery fee than its competitors. Wolt's delivery fees differ between markets, but it charges a minimum of €3.90 in Finland, for example.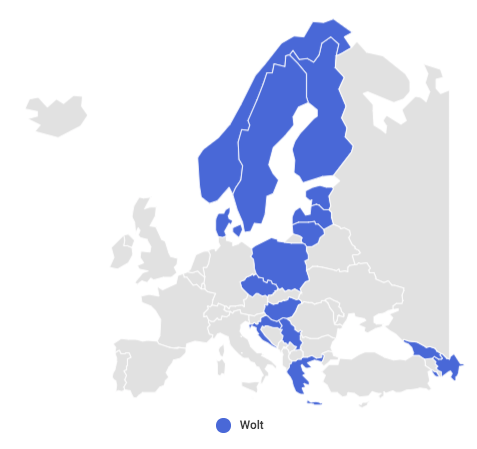 As for couriers, Bolt Eats plans to encourage the 100,000s of drivers already on its ride-hailing platform to deliver food as well as people. This will help Bolt Eats get up and running faster; it will also enable drivers to increase their average earnings, says Luchin.
Sifted Newsletters
Sifted Newsletter
3x a week
We tell you what's happening across startup Europe — and why it matters.
Luchin also thinks that mobilising Bolt's taxi driver fleet to help meet customer demand in peak food delivery periods will help Bolt Eats offer fast, predictable delivery times — an element he thinks is key to win over customers. "There are pretty high standards in the industry," he says. "You need to provide fast and reliable delivery times to users."
Bolt Eats will also need to offer a good mix of customers' "favourite global brands and local bright stars" to measure up to its competitors, says Luchin — although he won't disclose which global brands he is in conversation with, or whether he is hoping for exclusive deals with them. "This is crucial."
Globally, cloud kitchens are the next big

thing.
In more residential areas, Luchin sees big potential in using cloud kitchens — sites for restaurants to prepare meals solely for takeaway — to cater for gaps in what local takeaway joints offer. While city centres often have restaurants serving most types of cuisine, in residential areas and smaller cities, the offering can become more patchy. "At the end of this year or the beginning of next we will experiment in the Baltics with cloud kitchens," he says. "Globally, it's the next big thing."
Luchin, who previously led Uber Eats' expansion in Russia, and led regional strategy for Delivery Hero in eastern Europe, says Bolt has another strength over other food delivery startups: efficiency.
"We are efficient in what we do: the products we invest in, the markets we enter," he says. Read: Bolt won't bother entering markets which will be really tough to win.
Fierce battles have been fought over Europe's delivery food territories. Over the past few years, many of the biggest operators have pulled out of markets where they couldn't make it to the top spot and were haemorrhaging money on marketing and attempts to acquire customers already loyal to a competitor. Just this week, Deliveroo announced that it would be ceasing operations in Germany, after fighting Lieferando (owned by Takeaway.com) for several years.