Over the past decade, Series A funding has ballooned, with the average Series A round increasing from less than $6m to more than $18m.  
But with so much funding available, what's the best way for founders to get their hands on it?
In our recent Sifted Talks, we turned to a panel of experts and asked them the steps each founder should take when preparing for their Series A round. Our experts were: 
Aaron Archer, partner at Cooley LLP, an American international law firm
Valentina Milanova, founder and chief product officer of Daye, a female healthcare startup
Uthish Ranjan, principal at Octopus Ventures, a European VC firm
Glen Waters, head of early stage practice EMEA at Silicon Valley Bank
Here's what we learned. 
1/ Are you Series A ready?
Before chasing investment, founders should have a long hard think about whether their startup is actually at the right level for Series A funding. 
Waters said that startups need to make sure they have product-market fit because VCs will look at whether a company has the potential to go to market and generate income. This means founders should be able to show that they have made progress after their seed round and turned their great idea into a great business.

Does the founder have a consistent product, a consistent type of customer, are they moving away from founder-led sales, is the business repeatable and scalable? You need to think about all these things" — Glen Waters, Silicon Valley

Bank 
2/ Find the right valuation
While there has been a slowdown in companies raising money, Ranjan said that there's still a lot of interest in fast-growing startups. However, average growth companies are getting lower valuations, so it's important to find the right one. 
Milanova said it was hard trying to find a valuation for Daye, as valuations often depend on revenue and don't necessarily reflect the development and research of the founder. She added that high valuations were a source of pride for many founders and this can create a toxic environment where founders chase the highest valuation — not be the best one for their startup. 
Archer said that high valuations can often come back to bite founders in the long term. Investors will look at previous valuations and if the next valuation is lower than expected due to market conditions or other factors, it can reflect badly on the founder.
Find a valuation that feels fair and balanced because of where you are right now and what it is that you are trying to achieve. Think about the long game, rather than the dilution that you think you are suffering right now" — Aaron Archer, Cooley

LLP
3/ Find the right investor
Once you've figured out what your startup is worth, how do you find someone to invest in it? 
Milanova said she had no connections and resorted to spamming people on LinkedIn. She also sent out monthly updates to potential investors to build up relationships. 
Founders need to do their homework before reaching out to people and look for investors who know the market and have helped similar companies scale, Archer said. He added that founders should think about which investors they want and who will be the most supportive. 
Waters said that founders should aim to reach out to about 50 investors and separate them into tiers depending on whether they were industry specialists and what return rates they offered. 
For Ranjan, around three quarters of his investments over the past year had come through warm introductions and the rest were from founders reaching out to him directly. He added that founders need to think about what is important to the people they're reaching out to. 
Depending what sectors you're in and what KPIs are relevant for your business, trying to highlight that in very few words at the top of your message is probably the easiest way of getting people's attention" — Uthish Ranjan, Octopus

Ventures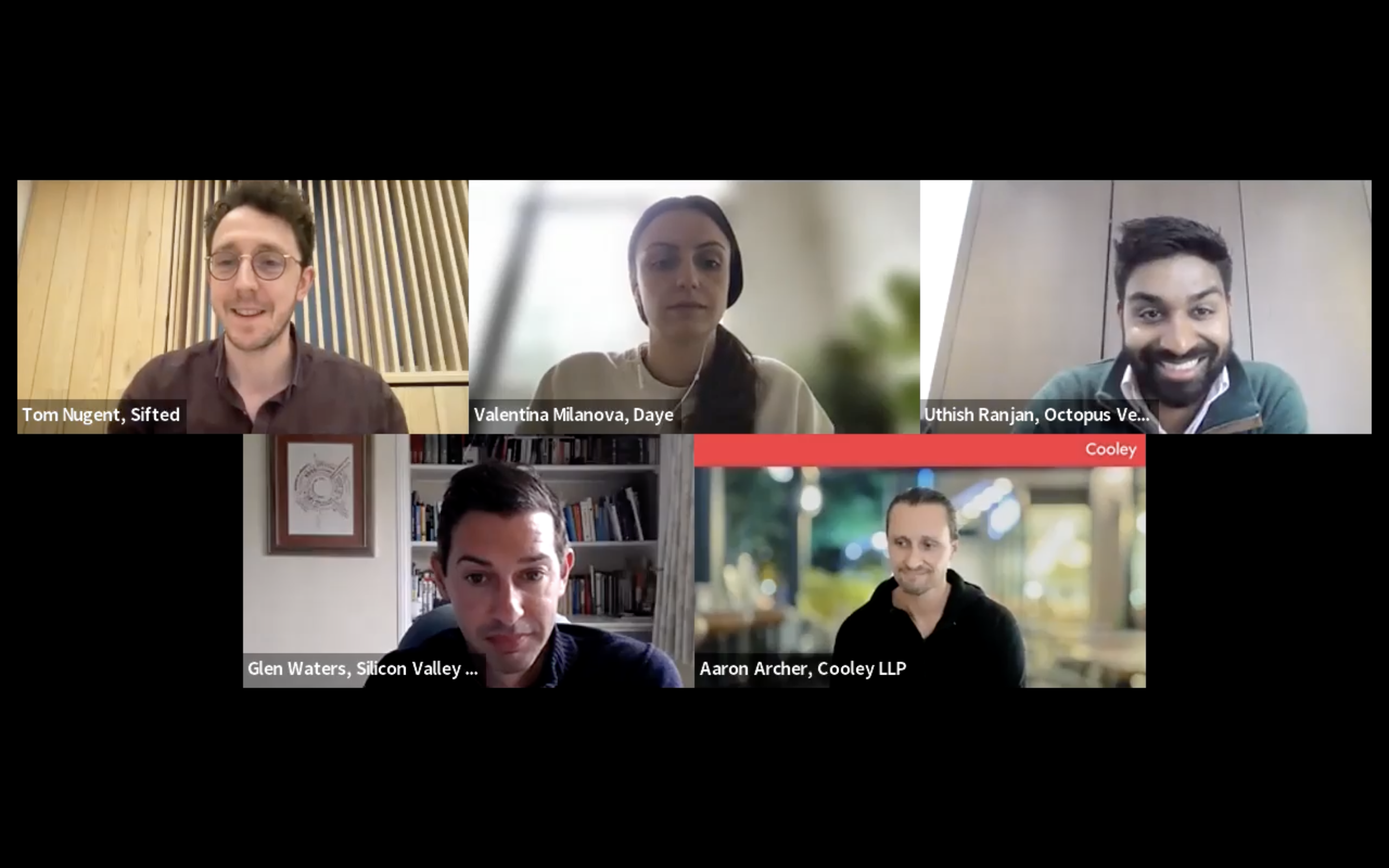 4/ Perfect your pitch
Finding the right investor is hard, but getting them to hand over their cash is even harder. The panel also shared their tips for founders who were trying to secure funding. 
Archer said that founders should think of their pitch deck as a foot in the door. He added that founders should resist trying to include everything about their startups and keep their pitch decks short. Investors read many of them and don't want to wade through 50 pages to get the information they need. 
According to Milenova, founders should never assume VCs have the relevant background knowledge of the industry they are investing in. She said any information needs to be easy to visualise, understand and digest. 
Waters said that founders should have a financial plan ready as investors want to know how their money will be spent. Founders should know their business plan off by heart and keep the pitch sharp and concise. 
If you can really easily demonstrate what the problem is, what you are solving, as well as the size of the market and what the competitive landscape is, there's often enough in that to say this is an interesting proposition" —

Archer
5/ Make a profit
When you've finally convinced an investor to write the cheque, what should you do next? 
Milenova said she likes to focus on building a profitable business. Turning a profit ensures that value is added to the business and founders can concentrate on hitting the relevant milestones, rather than just trying to survive.
Ranjan said the biggest challenge after investment is finding and hiring the correct people for your business. Founders should also think about how they can scale their startup for the wider market. 
I love the security of a profitable business. I know that is a very unpopular thing to say in VC circles, but if you can use your Series A money to get to some form of profitability, with a lower cost base, while also growing, it's the best way to guarantee a successful Series B" — Valentina Milenova,

Daye
Like this and want more? Watch the full Sifted Talks here: