When Victor Lugger and Tigrane Seydoux graduated from one of France's most prestigious business schools in 2008, most of their classmates went to work at places like McKinsey and Goldman Sachs. 
Their post-graduation project? Serving Italian food.
In 2014, Lugger and Seydoux served 120 people on opening night at their popup in Gordes, a village in the south of France.
They've since gone on to create one of the fastest-growing restaurant groups in Europe, with a name just as mammoth as its ambitions: Big Mamma. 
You have to do something because you're fucking passionate about it, and we weren't passionate about crêpe. Once you've figured out the ham, the cheese and the egg, you're

done
The world loves French food, but the entrepreneurs chose to do Italian — a cuisine known to have some of the best margins in the business. 
The establishments are the pinnacle of performative eating in the age of Instagram, with a generous dollop of Gucci-esque camp. There are floor-to-ceiling displays of spirits, drinks served in cups shaped as breasts, towers of gelato that require multiple staff to move and bathroom doors made of one-way mirrors.
The waitstaff will flirt with your friends — and your mother. The glam makes the food itself (variations on pasta and pizza with punny names) largely irrelevant. 
But influencer-friendly eateries are dime a dozen. So what's special about Big Mamma?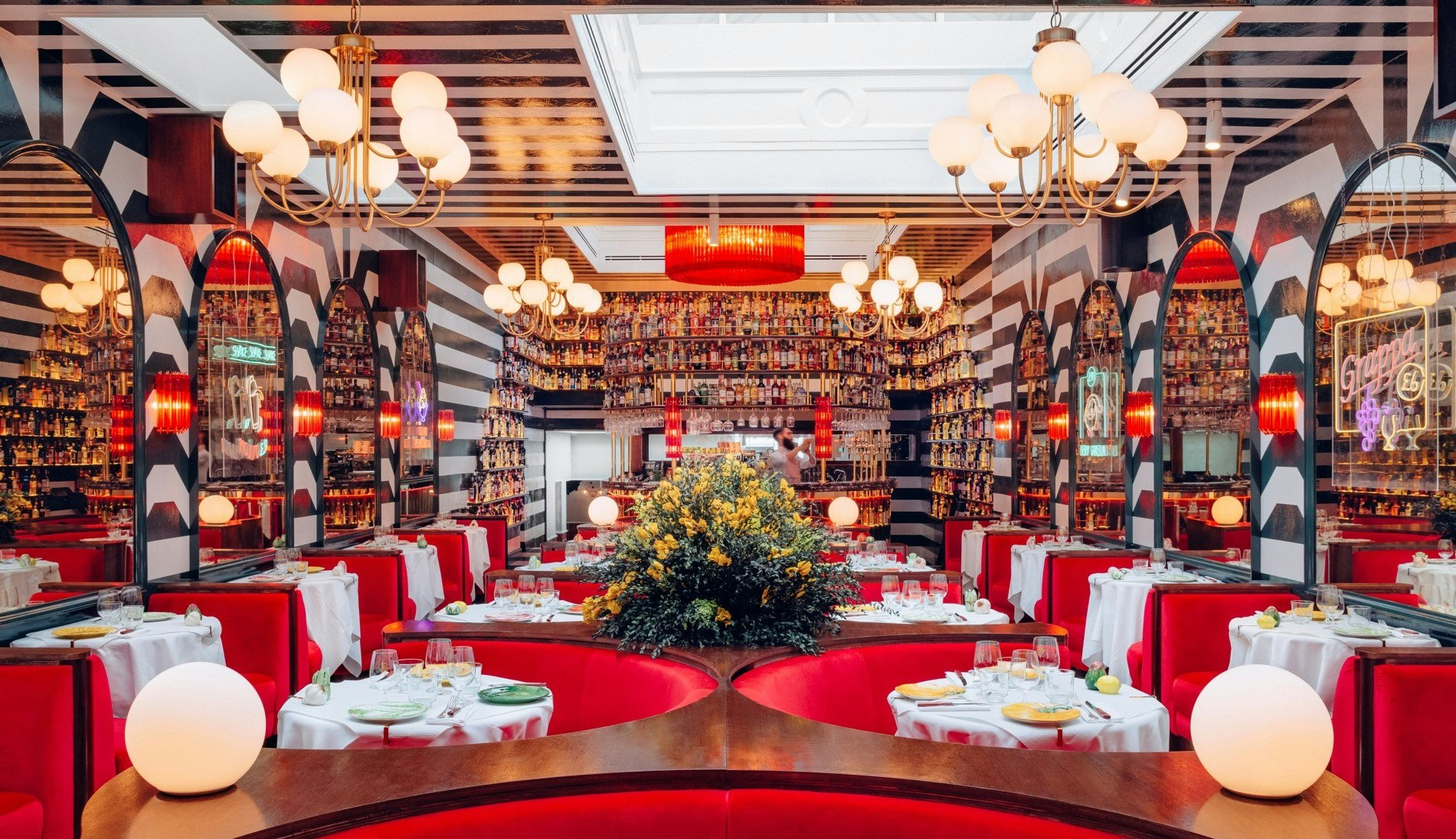 For one, they're growing at a phenomenal rate. Their first restaurant, East Mamma, opened in Paris in 2015. Since then they've opened 14 more across France, the UK and Spain, as well as a 4,500 sq m food hall and, when lockdowns started last year, a delivery operation that sent out 2m pizzas.
But it's not just the pace of expansion that's intriguing, it's also the method. Unlike most restaurateurs, they've raised funding from tech investors. They give equity to early employees and talk about things like disrupting old industries and company culture — language more often heard in the tech world than in the kitchen.
Sifted Newsletters
Sifted Newsletter
3x a week
We tell you what's happening across startup Europe — and why it matters.
Is this a startup in restaurant form?
The start of Big Mamma
The pair's motivation behind opening a restaurant was the same as it is for most restaurateurs, Lugger says: a love of food. 
I meet Lugger at the Holly Bush, a pub in north London — it's a smart and upmarket place with burrata on the menu, but it's pretty far from a Big Mamma trattoria. Lugger, well-dressed in a trendy cap that marks him out as more stylish than the average English pubgoer, talks enthusiastically about his foody upbringing in Strasbourg.
"I grew up in a family that was crazy about food," he says. "We'd talk about what's the best bread to go with a specific meat that we would cook for seven hours, or that we'll inject with vin jaune or something like that. We were geeky about food."
Lugger has an endearing tendency to sprout off phrases you can imagine printed on a fridge magnet. At his restaurants, as in person, he is a master of creative cliché. 
"There is no love, there is only proof of love," he says, "and for me and my family, food is the number one proof of love."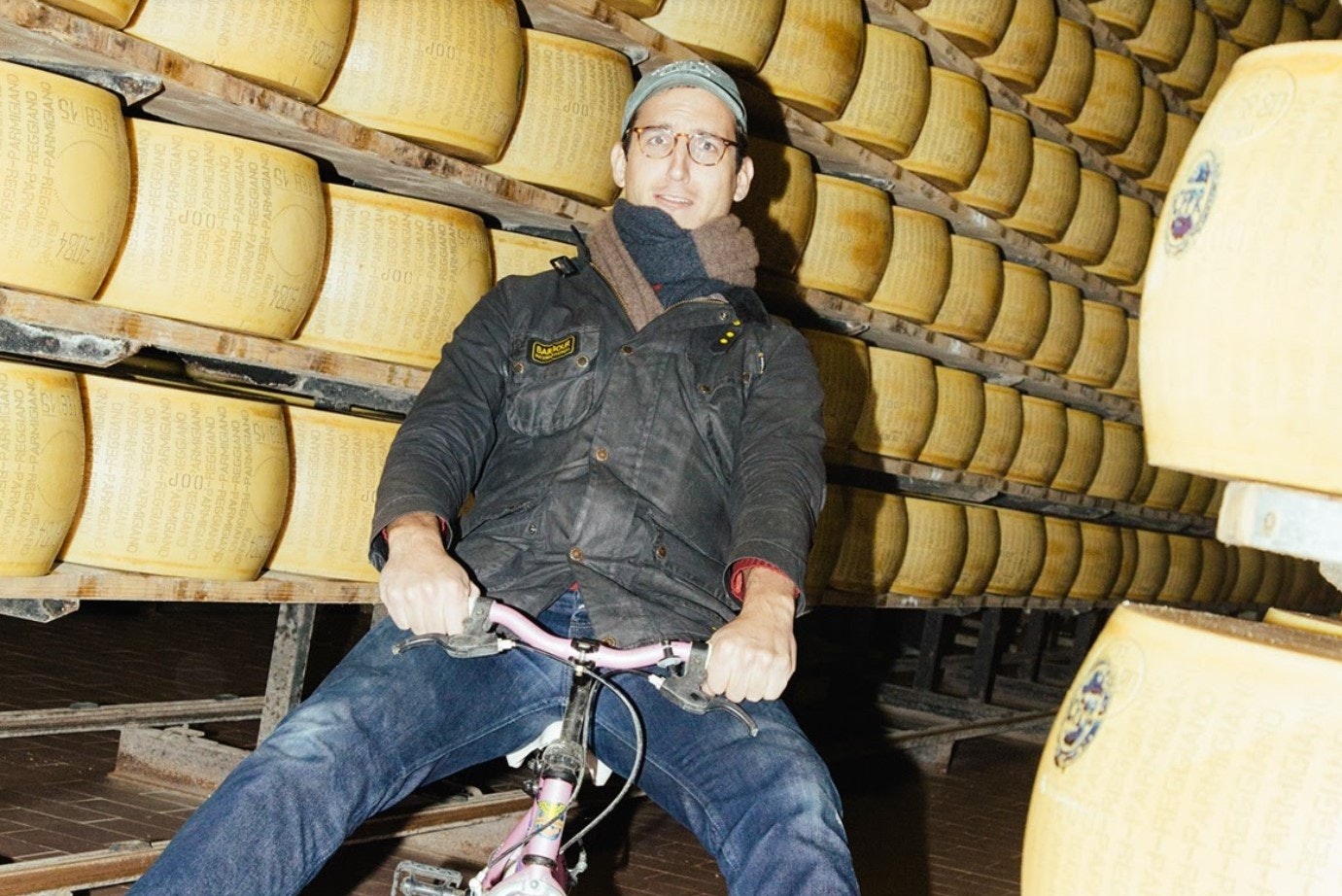 Seydoux and Lugger's first idea for a restaurant was a chain of crêpe shops. "It was a shitty idea," says Lugger. "You have to do something because you're fucking passionate about it, and we weren't passionate about crêpe. Once you've figured out the ham, the cheese and the egg, you're done.
"Then it took us five seconds to say, yep, we're doing Italian. It's a huge market and it's never been disrupted."
The idea behind Big Mamma is simple. It's about "transporting people to Italy", Lugger says: authentic Italian food, well-sourced ingredients and top customer service. 
"It's a startup play"
Once they'd settled on the concept and tested their skills with popup restaurants, it was time to find some cash. 
"We raised money, just like a startup, which in the restaurant industry in France eight years ago was pretty unusual," says Lugger.
Lugger and Seydoux hit up entrepreneurs to fund their "big plan". Most restaurants in Paris at the time seated about 60 people and started with €100k. Lugger and Seydoux were asking for €3m, and planned to open a 200-seat restaurant. There are a few restaurants in the city that are as big — Bouillon Pigalle is very popular and seats 300, for example — but the norm is still for smaller eateries.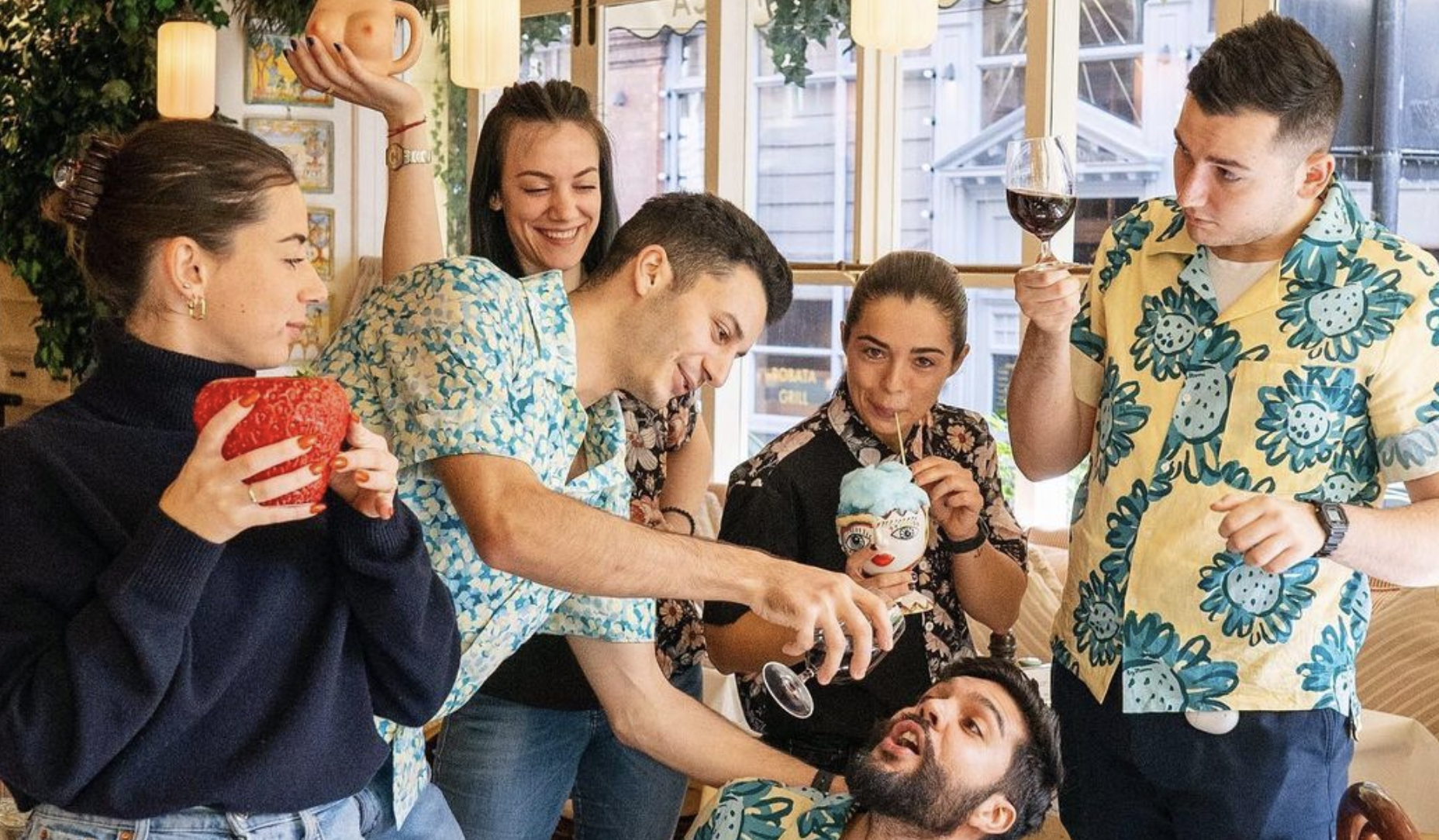 "We said, we're going to spend more money in fit outs than anyone else, and that's why we need some of your money, but when we open it'll be uniquely big and beautiful and that's how people will get to know about us," Lugger says.
"That's definitely not a restaurant play. It's a startup play. But at the time we didn't think we were that different, we just thought that's how you do it."
Ed Cumming, a restaurant critic for the Guardian, agrees that it's not usually how restaurants start. "The classic model is funding from friends and family for a neighbourhood place, you'd try and scrape together what you can," he says. "Or the chef might go and get an individual bank loan."
Station F
One of the investors Big Mamma secured funds from was French telecoms billionaire and prolific investor Xavier Niel. Niel is one of the main backers of Station F, the world's largest startup campus, located in Paris. 
When it opened in 2017, Niel suggested the Big Mamma team go and meet Roxanne Varza, the director of Station F, to discuss opening a pizzeria within the campus. Roxanne originally offered the team 50 sq m out of the 4,500 sq m food hall, Lugger remembers. 
"I said, 'No, I want it all, I can do big restaurants, I can do big stuff.'"
Big Mamma was a small business back then, but showed its potential, Varza says. "Big Mamma was at the time much smaller, they had fewer restaurants," she says, "but their track record was good and their vision for the space was by far the most compelling."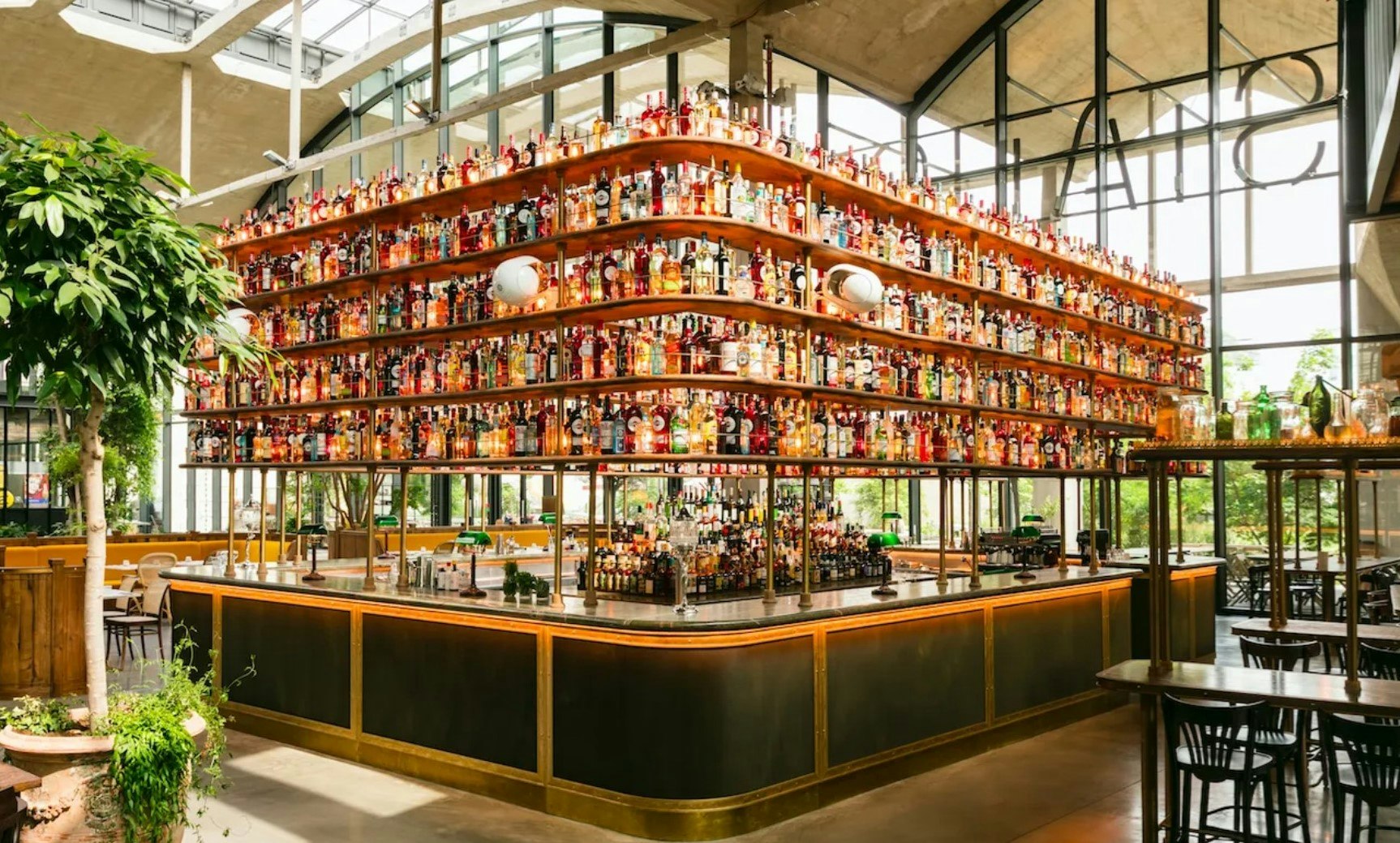 Two months later the 4,500 sq m La Felicità opened, serving 5,000 people on its first night. Vogue ran an article shortly after, labelling it Europe's biggest restaurant and calling the team "an unstoppable culinary force".
"Today the restaurant attracts a lot of visitors from outside of the ecosystem and they discover our startups thanks to Big Mamma," says Varza. "It actually helps us reach new audiences, which is beneficial to us and our mission to empower the next generation of entrepreneurs."
The restaurants are famed for their huge display of wine and spirit bottles — there are 20,000 in La Felicità. "My mindset has always been, if it's not too big, it's not big enough," Lugger says. 
He's quite poetic in the way he talks about running a restaurant. "It feels like our job is creating small universes, like a film director's job. Just like a film, it lasts an hour and thirty minutes and you can take people into a small universe that you've created."
Company culture
The Station F connection is one of the main reasons Big Mamma and the startup world are often mentioned together. But there are other links too.
For one, Big Mamma has given 150 of its staff equity in the business, something routine in startups. It's something Cumming says he's never heard of in the industry, and something that might be hard to implement given the quick turnover of staff in a lot of restaurants. 
They've also turned opening restaurants into something of a science — opening them fast and with a formula for the decor you can see replicated across their eateries — in the way that startups might roll out to new customers across geographies.
That's definitely not a restaurant play. It's a startup play. But at the time we didn't think we were that different, we just thought that's how you do

it
The way they talk about company culture can sound straight out of a startup too.
"We're trying to build the deepest, strongest, kindest company culture, with strong values on meritocracy and internal promotion," says Lugger. They're focused on things like mental health in the workplace and gender parity, and they were also the first restaurant in Europe to be given B Corp status.
For Lugger, these aren't just startup considerations, it's just that startups are usually in a better position to tackle workplace issues than other businesses.
"They have more money to address those issues and they also recruit people who are more educated, younger and more demanding. The problems we're tackling, everyone has."
One of the other central links the group has to the tech world is Sunday — a payments startup that Seydoux and Lugger founded alongside tech operator Christine de Wendel. Sunday secured a €100m funding round in September.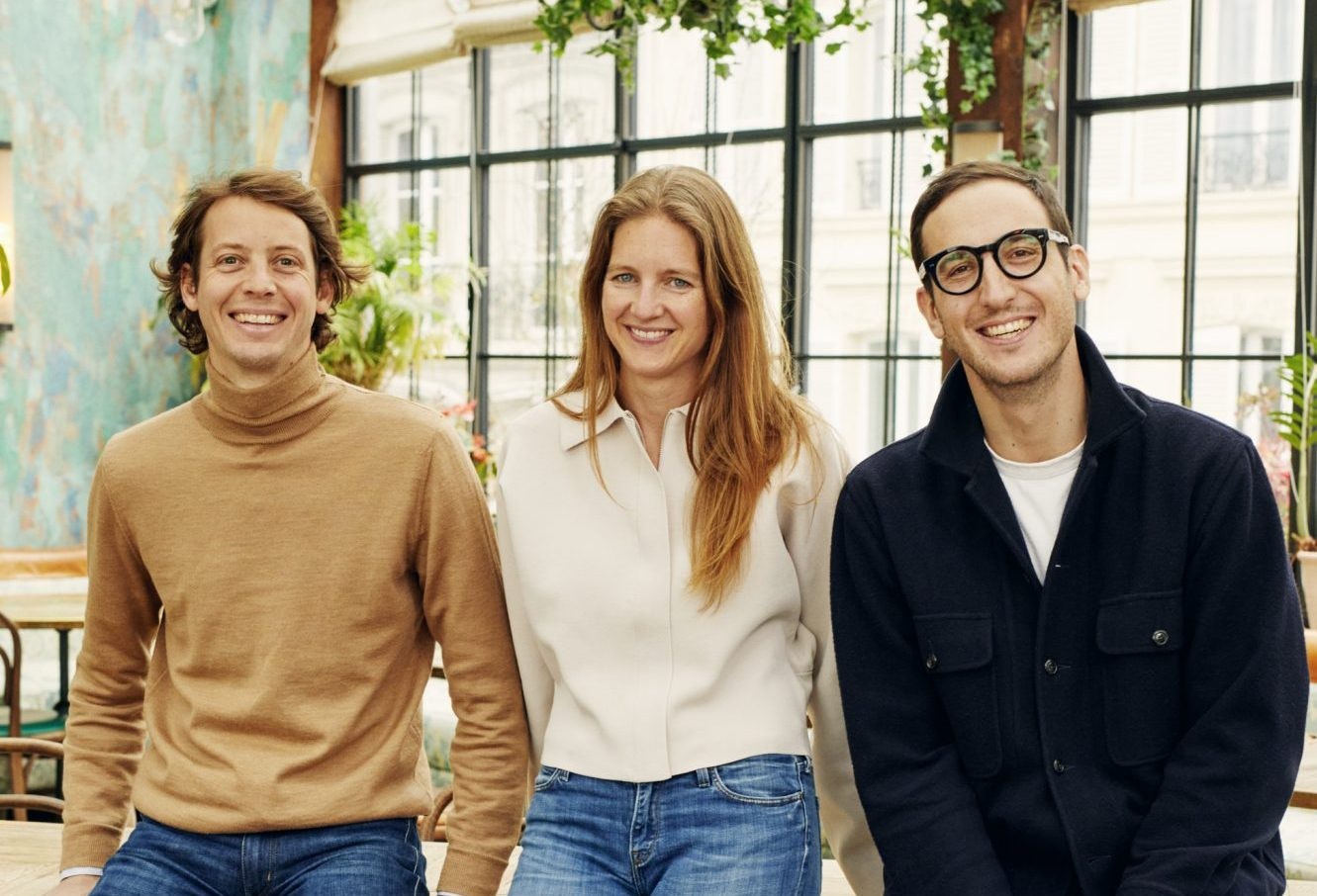 "We have nothing to do with Macron"
Lugger doesn't like all the links drawn between the startup world and Big Mamma, however. In July, French magazine Libération published an article about the restaurant group entitled: "Start-up nation: à Big Mamma, le plat de macronie fait recette" ("At Big Mamma, the Macronian vision is a success").
The article derided the Big Mamma business model for its adherence to President Macron's vision of turning France into a "startup nation". Big Mamma, the article said, was the essence of that vision, with its "100% Instagrammable" interior and "Disneyland for Italian food" feel.
The article also claimed that Cedric O, France's digital minister and a member of Macron's En Marche party, was an investor in Big Mamma. 
It's not true, Lugger says. O's wife works for Big Mamma, a position she started before her husband became a minister, and she was a beneficiary of the employee equity scheme, but Cedric O has nothing to do with the business, he insists. 
He's critical about the attempts to draw a link between him and Macron's startup nation. "We have nothing to do with Macron, we've never spoken about Macron, we never take any position on French politics, ever," he says. 
So what does Lugger think about the startup comparison in general? 
"We have a restaurant in Station F and we have unconsciously run this restaurant business, which is a very old industry, like a startup. We have an equity scheme like in startups, we raise money like startups, we have tapped into the same form of funding as startups," he says.
"But if you go to one of our restaurants, they are very classic restaurants. The outcome of what we do is very traditional and the recipes we have are very traditional, but perhaps the way we build it and the management we have is not very traditional."