Lauren Riley is not your typical tech startup founder. It's not that she's a solicitor by training. Nor is it that she's mixed-race and female. It's that she moved her startup from London's Silicon Roundabout, the epicentre of the British tech sector, to Manchester.
Riley launched The Link App, her legaltech startup, out of her bedroom in south London in 2014. She found funding, hired three staff and rented a workspace a stone's throw from Google, Amazon and Facebook's offices. But after three years of clawing her way to success, Riley packed her bags and moved up North.
"I wanted every penny we had raised to go towards the business," she explains. "That was difficult in London, where even just to give people a basic standard of living, you have to pay them a lot. So it became a case of either spending more time raising additional funding or moving somewhere else."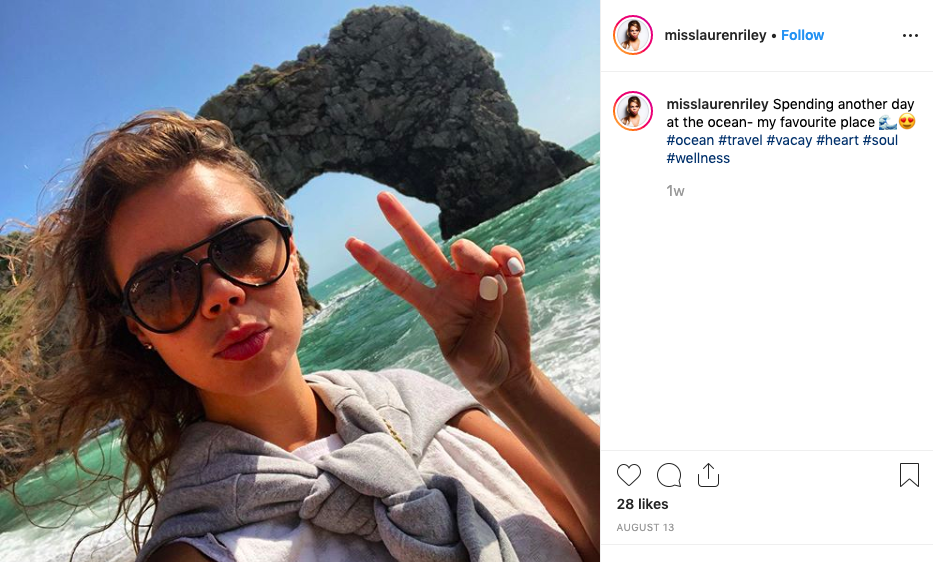 Riley is not the only tech founder in Europe who feels like getting out of a capital city is the best option for their business. Across the continent entrepreneurs and their workers are increasingly being drawn to second or even third cities
In the UK, faced with high costs and treacherous competition, startups are establishing themselves in regional cities such as Manchester, Bristol and Edinburgh, which have developed their own independent tech ecosystems.
According to accounting firm RSM, the number of startups in the North East grew by 78% last year - outpacing even London. The region also has some big names moving in, including telecoms provider TalkTalk, which is relocating its headquarters and 500 staff from London to Salford, as well as Amazon, Boohoo and Booking.com.
Until recently, London's enviable combination of skilled workers and deep-pocketed investors made it the default option for startups. As a result, London and the southeast have dominated the British tech sector, accounting for two-thirds of investment over the past 12 years.
London remains overwhelmingly dominant, but over the past few years, its monopoly on the British tech sector has weakened. Entrepreneurs who a decade ago would have moved to the capital to launch their business are now staying put. Others, like Riley, who moved to the capital to get ahead, are returning home to find that their home turf is much more accommodating than when they left.
"Five years ago I didn't even consider Manchester an option," Riley says. "But now it feels like the city is willing you to win."
What's changed?
London has always been expensive, but over the past few years, commercial property prices have risen sharply. Silicon Roundabout, once popular for its low rents, now has some of the most expensive real estate in the world, according to property consultants Knight Frank. In 2017, the area was named the priciest tech district in the world, beating San Francisco's mid-market area and Dublin's Silicon Docks, home to the European headquarters of Facebook, Google and Twitter.
By comparison, Riley says her new office space in King Street in central Manchester costs her about a third of what a comparable space in Shoreditch would have. "I can walk to pretty much any part of the city within 15 minutes," she says.
There's also the question of wages. Tech entrepreneurs often talk about a "London premium" to hiring workers in the capital. Take Julie Grieve for example, who worked in London for a decade before launching Criton Apps, her hospitality startup, in Scotland in 2015. Grieve's original plan was to launch the business in London, where the majority of her customers – large hotel chains – are based. But she soon found the cost of hiring developers in the city "unfeasible". Those that she spoke to asked for salaries that would have eaten up more than half her initial investment, plus a sizeable chunk of equity.
"The cost of London is just prohibitive for a new business," she says. "I wouldn't have lasted through my first year if I had set up there."
Poaching talent
Getting out of the capital also means startups don't have to worry so much about their staff being poached. Cashed-up tech giants like Google, Facebook and Amazon can easily coax talented employees away from smaller companies by offering them big pay packets and lavish perks. Last year, each of Google's almost 3,700 UK workers earned an average of £226,000. Facebook's 1,300 employees received £230,000, according to the Guardian.
Even if regional hubs can't compete in terms of cash, they can tempt workers away from the capital by offering them a better work/life balance. Just ask 27-year-old Charlie Mills, a software engineer at food delivery service Just Eat. When the company announced in 2014 that it would be moving half its development team from London to Bristol, he was one of the first to volunteer.
Mills moved to London from North Wales for the job six months earlier but struggled with the city's high cost of living. He eventually ran up a credit debt in the thousands. "After rent and deductibles, even a pint after work could break me financially," he says.
Bristol offered Mills many of the opportunities of London but with a lifestyle that suited him better. After moving he continued to earn his London salary, which now went further. "I have disposable income now, which I never did in London. I can go out to restaurants and on holidays without thinking about it twice," he says. "And even then, I still manage to save some." There's even a house on the cards, something he describes as "unthinkable" in the capital.
Keeping employees happy also turns out to be a good business decision. Before moving their developers to Bristol, Just Eat had struggled to hold on to its talented employees in London's competitive environment. A joke around the office went that Silicon Roundabout referred to a roundabout of staff coming in and out. But since opening their Bristol office in 2015, the company has seen the average tenure of their tech employees rise from just 18 months to two and a half years.
In fact, some regionally-based startup founders think that they're the ones more likely to be doing the poaching nowadays. Grieve has already lured two employees from prominent London companies. "All too often in London your life becomes a vicious cycle of work," she says. "Edinburgh offers a very different lifestyle – that's really attractive to potential employees."
Riley knows this attraction first-hand: "If I had been waiting to buy a property in London, I would have been waiting a long time. In Manchester, I own my own flat, a dog and have a 10-minute walk to work. What more is there?"
Access to capital
Regional tech hubs may be on the up, but access to money remains an issue. London continues to absorb most venture capital. Last year the city accounted for 57% of the £7bn invested in the UK tech sector, according to market researchers Beauhurst. Although on paper investment outside London has grown in recent years, most of this comes from publicly-funded regional initiatives such as the Northern Powerhouse and Midlands Engine funds, rather than angel investors or venture capital firms.
Another problem is finding skilled staff – especially for smaller hubs. A Cardiff-based fintech firm made headlines last year when it couldn't persuade developers to move to work for it, despite offering London pay levels of £100,000. Riley admits that some of her tech staff work remotely from London and that she still has to look to the city to find "the vest best."
Does this spell the end to London's dominance? Unlikely – most regionally-based startups continue to depend heavily on the city for fundraising and networking. Many keep small, one- or two-person offices around Silicon Roundabout to meet clients and investors. But according to Mike Jackson, a director at Tech Nation: "The good news is that people now have options. They're not leaving their hometowns saying 'I can't build my business. I need to move to London.' Most can find everything they need – from skills, to investment, to workspaces – all in their nearest hub city."
Riley doesn't know whether the future of The Link App is in London or Manchester. "Probably between the two," she says. She continues to travel back and forth between the two cities frequently. But for now she plans on staying put – with her house, her dog, and her 10-minute walk to work.