Barcelona-founded open finance startup Belvo has raised the largest ever Series A round for a fintech company operating in LatAm.
The $43m comes from the likes of Twitter cofounder Biz Stone's fund Future Positive, Kibo Ventures, FJL Labs and angel investors including Wise CTO Harsh Sinha and Sebastián Mejía — cofounder and president of Colombian delivery startup Rappi. 
Existing investors Kaszek, MAYA Capital, VentureFriends, and David Vélez — founder and chief executive of the world's biggest neobank, Nubank — also participated.
It's easy to see why reputable investors are backing Belvo. The company is essentially trying to do what Plaid (which Visa tried to acquire for $5.3bn in 2020) does in Europe and the US, but in Latin America — where fintechs have even greater opportunity due to the high level of 'unbanked' populations: those without traditional bank accounts.
Like Plaid, Belvo operates as the layer of technology that connects fintechs, such as personal finance management apps, to financial institutions' data. The difference in LatAm is that, rather than pulling data largely from traditional bank accounts, consumers' finances are often split between a wide range of e-wallets, gig economy app accounts and other sources. 
"We define ourselves as an open finance platform, which is a little bit different to the concept of open banking in Europe," explains cofounder and Pablo Viguera.
"In Europe, 95-90% of the population has a bank account. In Latin America, less than 50% actually have a bank account. A lot of financial information is held in other types of wallets and applications and we also integrate them within our platform."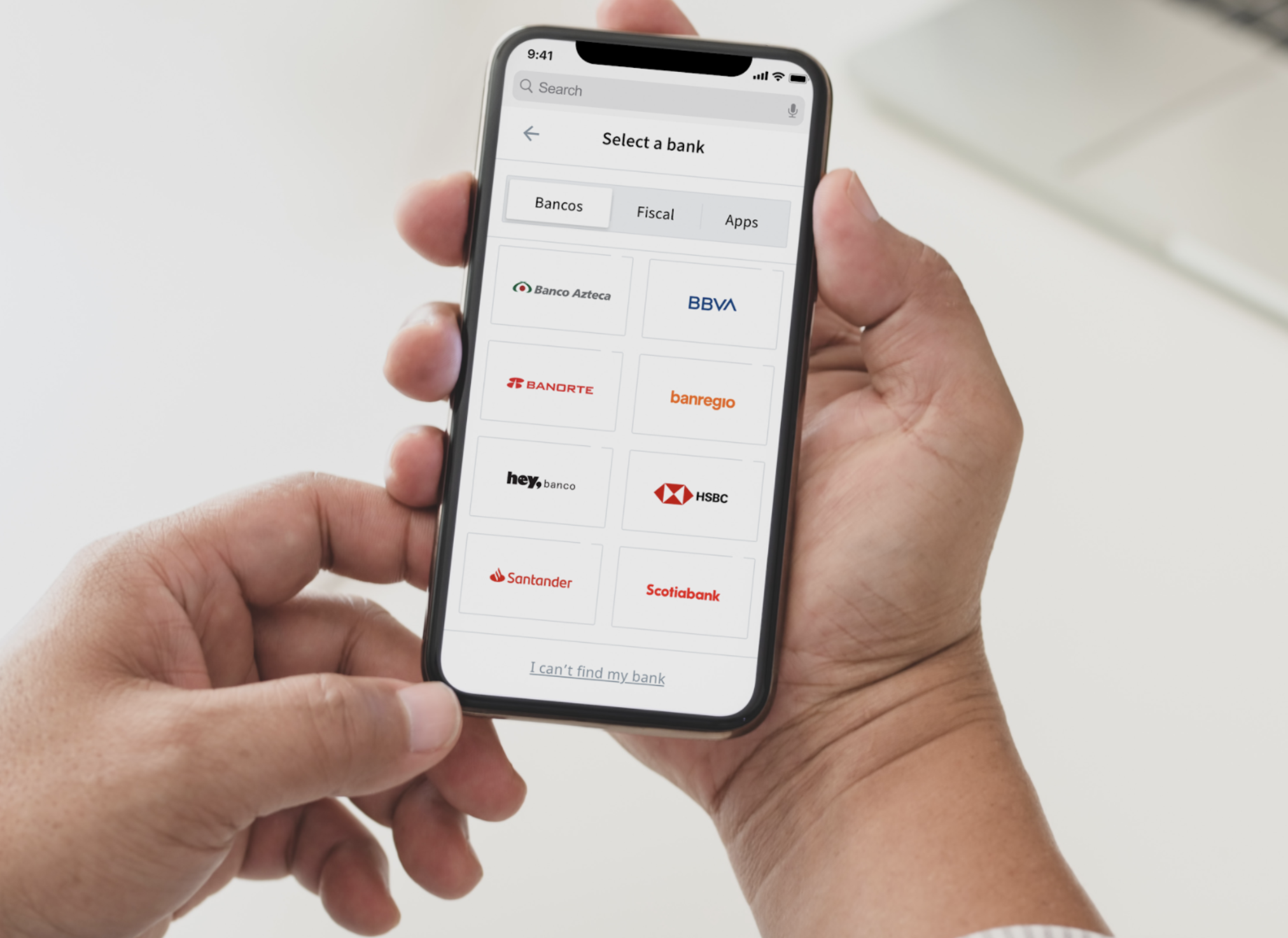 Doubling down
Belvo isn't the only startup trying to own the open finance space in LatAm, and currently only operates in three countries: Mexico, Brazil and Colombia. Meanwhile, Uruguay-based Prometeo is active in nine countries, while Y Combinator-backed Fintoc is the market leader in Chile.
Sifted Newsletters
Fintech
Every Tuesday
From banks to bitcoin, get all the gossip and analysis in your inbox.
Viguera says that the new funding round will be used to invest heavily in product — the startup will hire 50 engineers in Brazil and Mexico in the coming months — and to expand the number of integrations in Belvo's three current markets.
When Sifted last spoke to Belvo in 2020 the startup was integrated with 10 financial institutions. That number is now more than 40, and Viguera says they're hoping to double that in the next 12 months.
"You need to be a local player in all of these geographies to really make it successful," he says. "We do get a lot of inbound interest from folks in Peru, Chile, and Argentina. We're very focused on Mexico, Brazil, and Colombia where we're currently present but we'll keep an eye on new markets as well. Given the funding as well, we might accelerate our plans and expand there sooner rather than later."
Viguera also tells Sifted that Belvo is working on a new payments product, which will allow more seamless payments between different financial accounts.
The Covid effect
While fintech was already a booming sector in LatAm, Viguera says that Covid-19 has rapidly accelerated takeup of digital products.
"Historically, a lot of the financial sector in LatAm has been done in cash and through physical means," he says. "What the pandemic has done is shifted that to digital and there's really been a proliferation of takeup."
A joint study from the World Bank, the World Economic Forum and the Cambridge Centre for Alternative Finance backs this up, showing that last year digital payment app customers in LatAm increased by 34%.
And while Belvo might not be leading the field in terms of active geographies in LatAm open finance, the startup's new financing round will accelerate its plans to dominate this rapidly digitising sector.
Tim Smith is Sifted's Iberia correspondent. He tweets from @timmpsmith
This article has been corrected on 16.05.2021. The original article stated that Plaid was "acquired by Visa in 2020 for $5.3bn". This has been corrected to "which Visa tried to acquire for $5.3bn in 2020."