Listen to Freya's dispatch from Hungary, where she joined Basecamp on a microbe-hunting mission.
On a cave lake, metres below the town of Tapolca in Hungary, two scientists paddle along in a boat. One is a former Antarctic ice diver, the other spent her PhD working on molecular health monitoring in great apes. They're not your usual startup employees. But they do work for a startup: London-based Basecamp Research, which travels the world collecting microbes and looking to uncover novel proteins.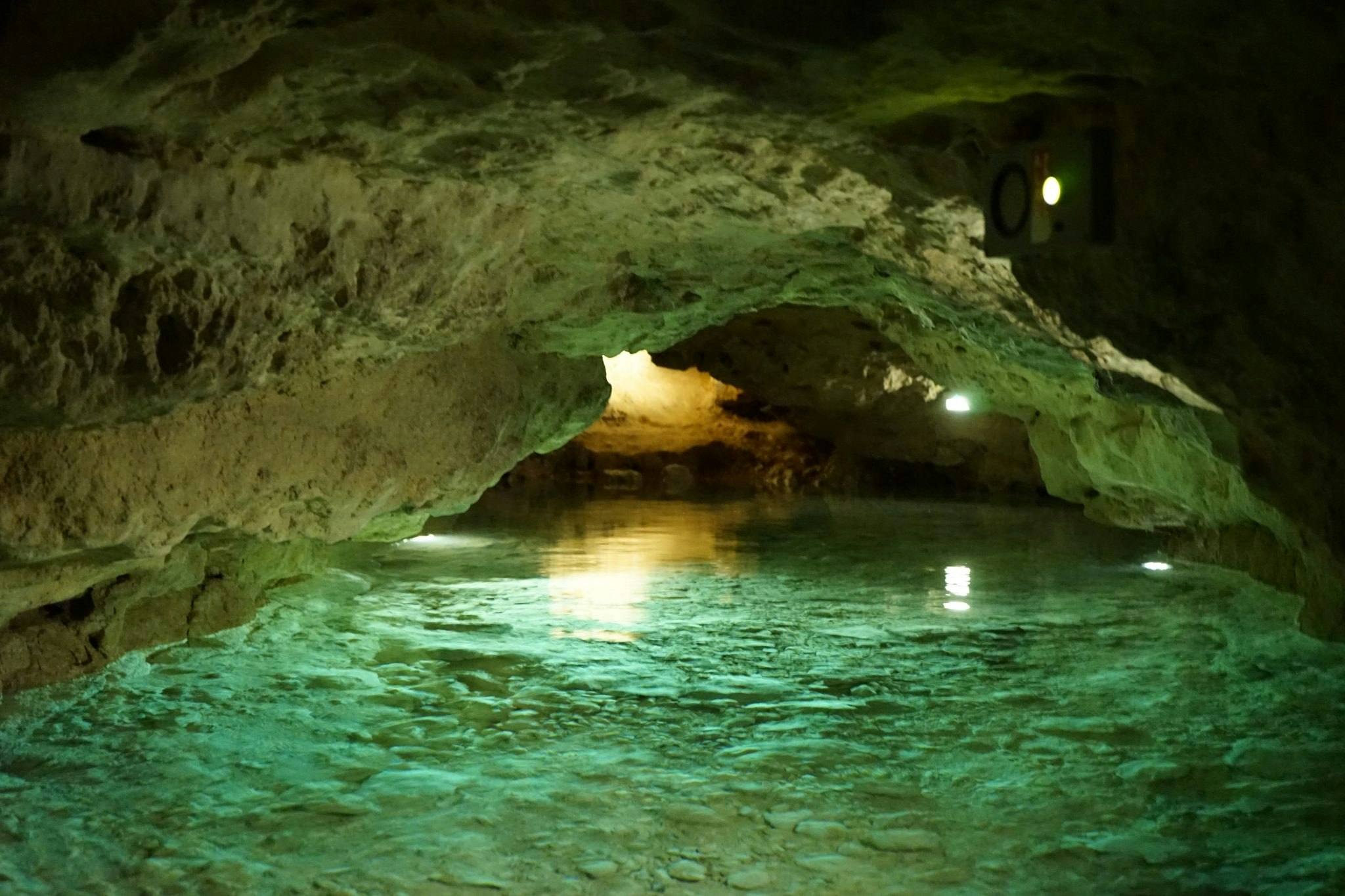 The scientists, Ineke Knot and Marlon Clark, are collecting microbial samples from the cave — they'll then extract the DNA from the samples, look at what proteins the DNA code produces and add it to their growing protein database. Since it was founded in 2019, Basecamp's team has visited 75 locations around the world. Its database has already doubled the number of known proteins out there.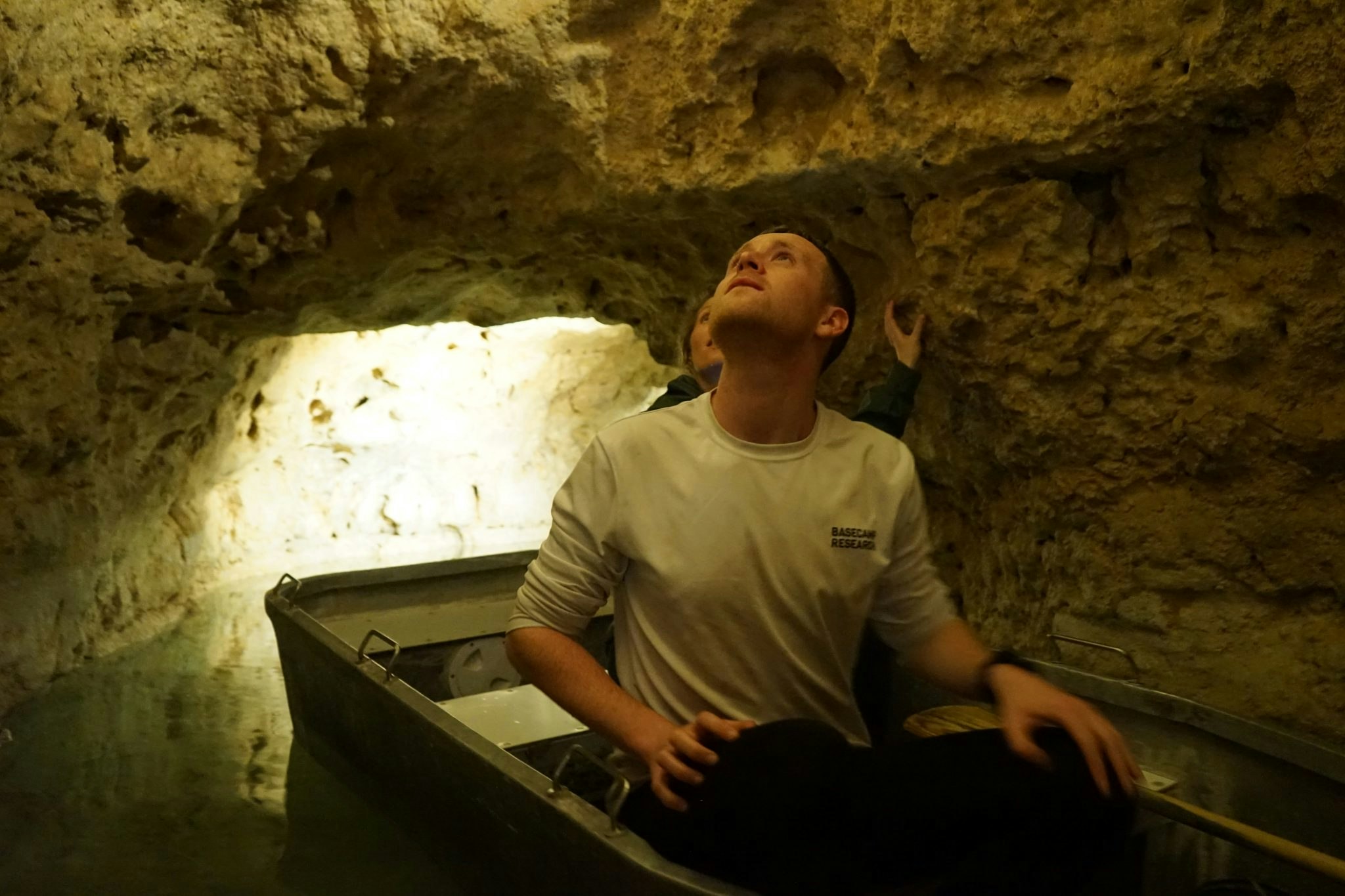 How Basecamp works
Basecamp uses its database to help companies harness the proteins it finds to make new products: be it better chemicals, foods or health products.
It worked with a pharma company, for example, which wanted to manufacture a chemical at scale but, after five rounds of trials, couldn't find an enzyme sequence that worked. Basecamp says it used its database to identify a successful enzyme within a week. 
"We're looking for protein codes around the world so customers can look for very specific characteristics," says Clark. "We're not taking a bag full of soil home, we're taking a tube of DNA or documents with the sequences — customers can print that DNA back out and introduce it into host cells to do the task it needs it to."
Microorganisms found in nature form integral parts of the products we use today. For example, the polymerase chain reaction (PCR) test — which detects genetic material from a pathogen or abnormal cell sample — relies on taq polymerase, an enzyme found in the bacteria thermus aquaticus, which was discovered in Yellowstone national park in the 1960s.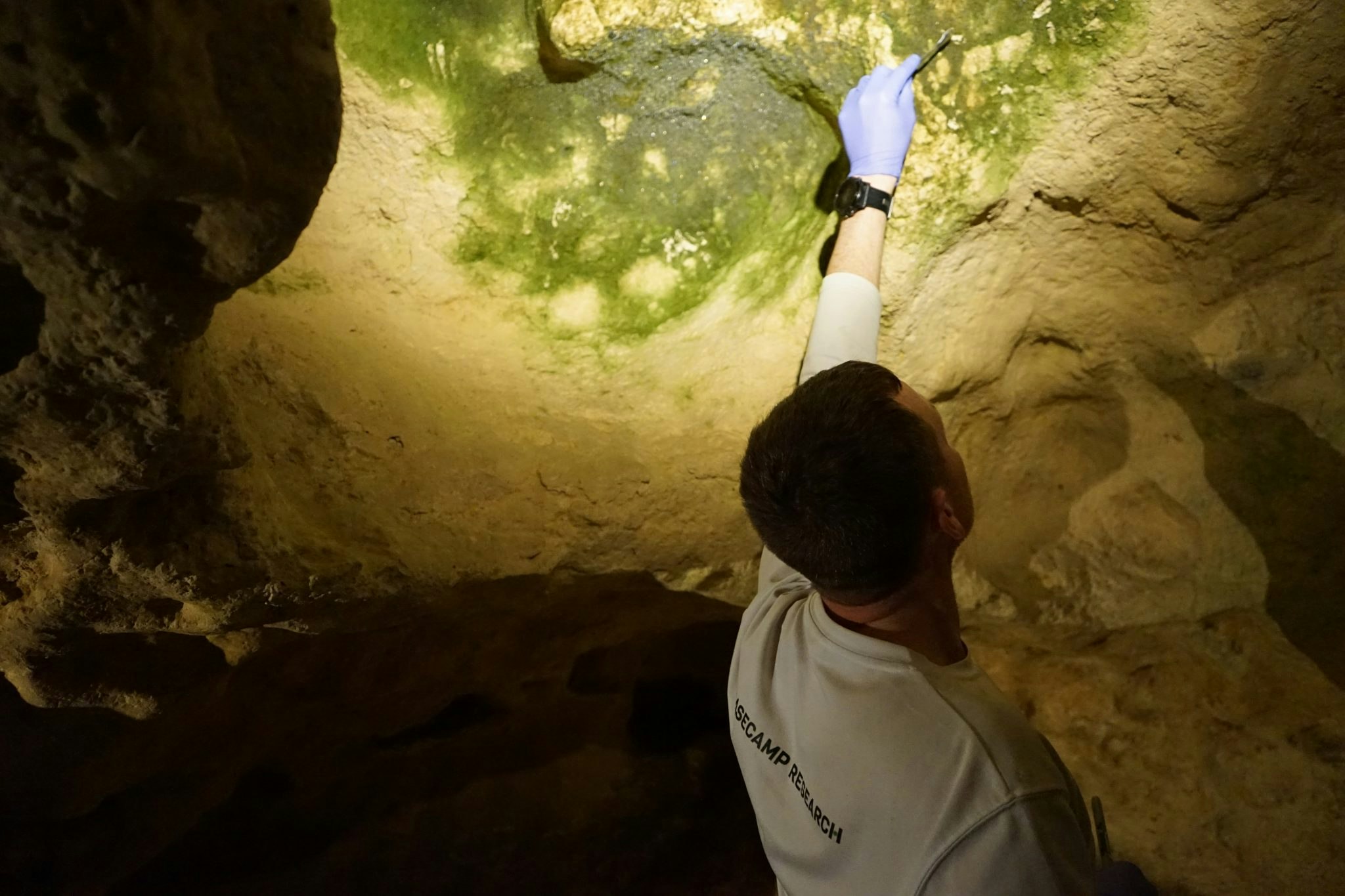 Hungary's Tapolca cave, the team hopes, could be home to microbes with properties they haven't seen before. Caves have diverse microbes within them because they're mostly shut off from the rest of the world: Tapolca cave was formed over a million years ago, and the limestone it is made from formed at least 15m years ago.
From their boat, Clark and Knot scrape the walls of the cave for samples. Microbial biologists like mouldy-looking walls and muddy water — signs of interesting microbes.
Sifted Newsletters
Climate Tech
Every Thursday
The green transition is underway — meet the startups driving it.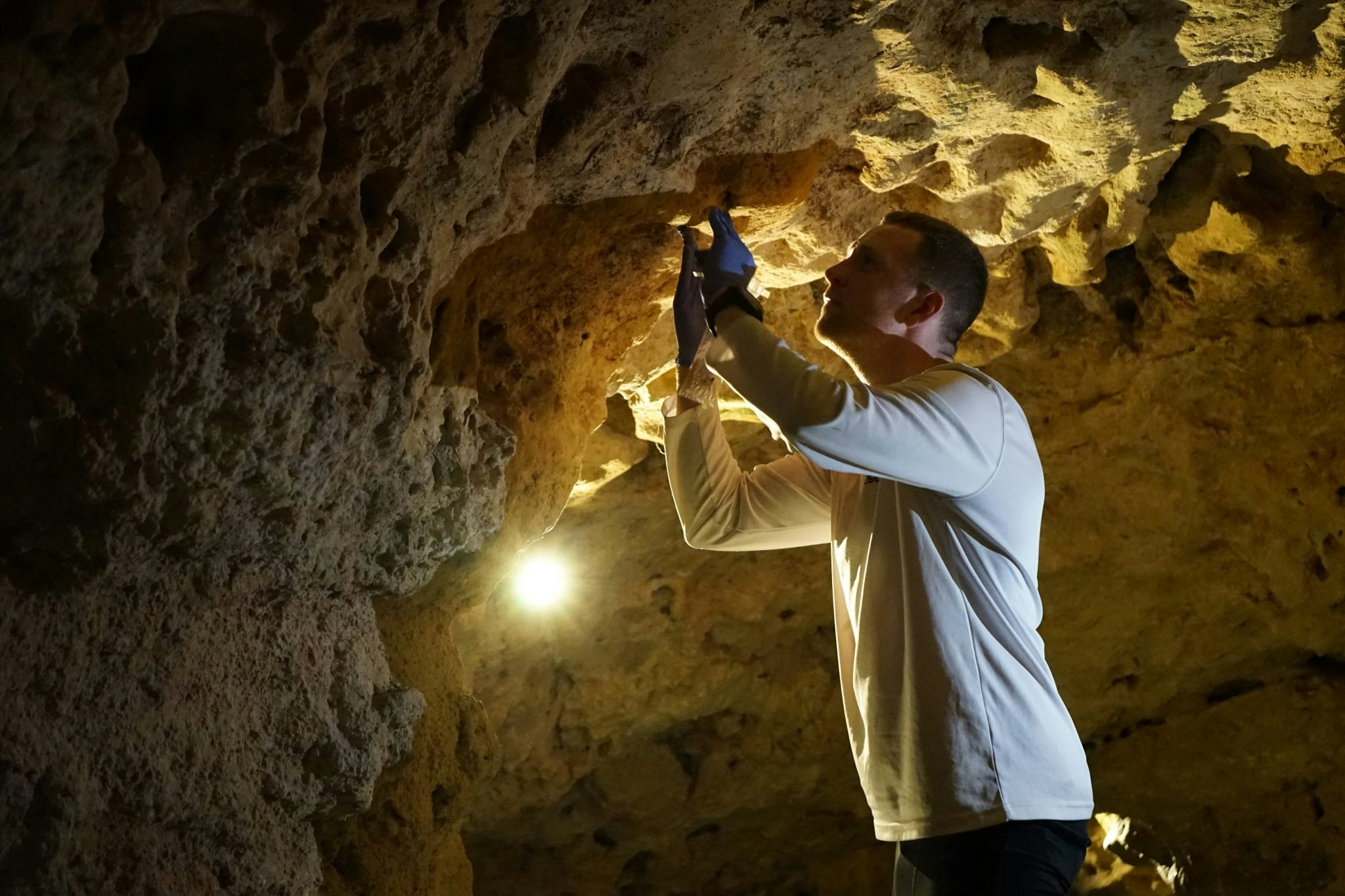 Protecting biodiversity
Basecamp is part of a growing cohort of companies working on business models that help protect biodiversity. 
It charges companies to access its database, and part of that fee is given to the place where the microbe was found. The idea is that countries will be incentivised to protect their biodiversity because they could receive royalties from the diverse proteins within it.
Biodiversity is essential for life on Earth. Humans — which represent just 0.01% of all living things — have caused the loss of 83% of all wild mammals and half of all plants. The topic is moving up the ESG agenda, and there's increasing investor interest in backing startups that can build a financial model around biodiversity protection.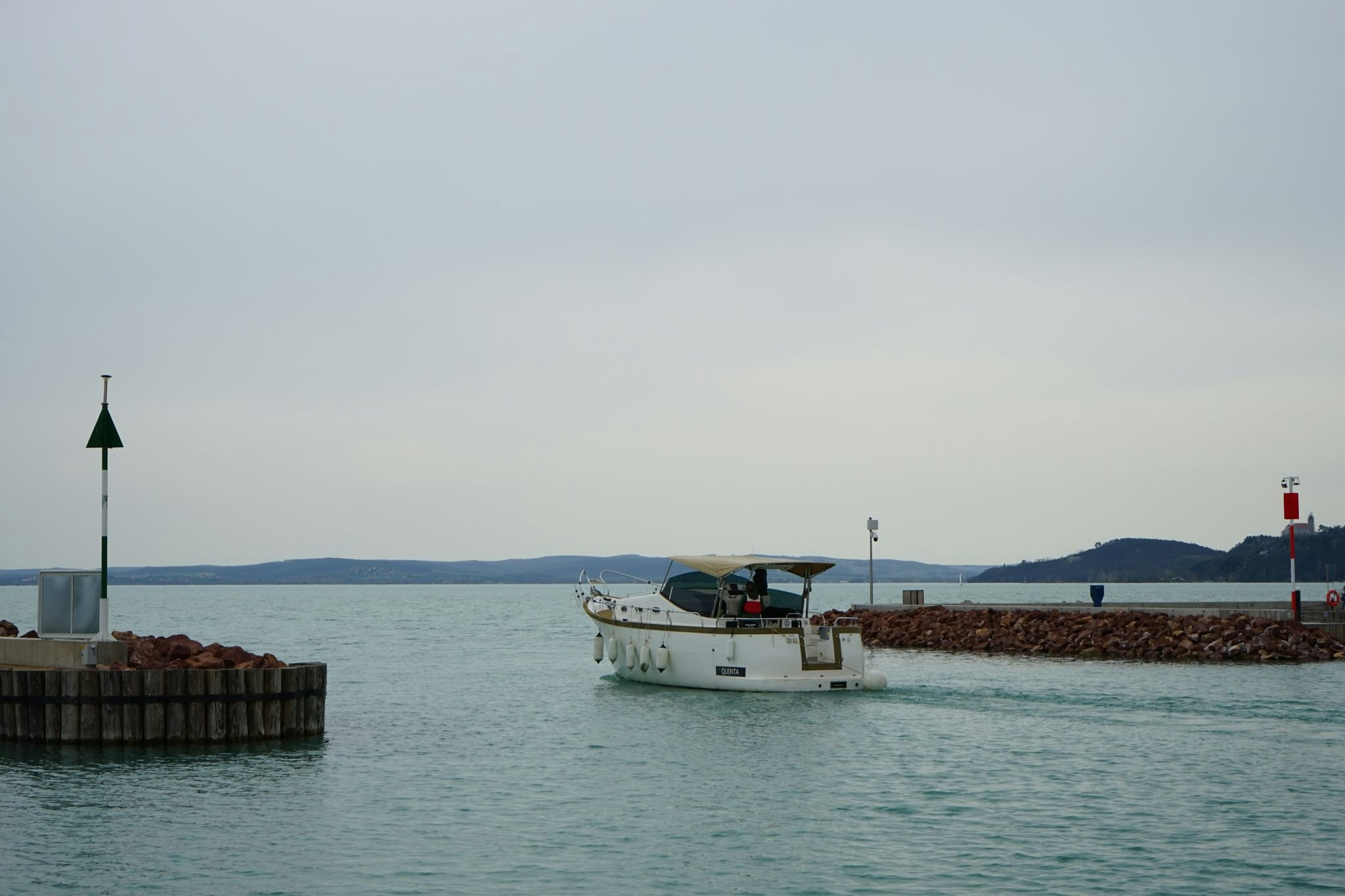 'Hopefully, here we can find microbes we haven't found anywhere else'
Near to the cave system is Lake Balaton, the largest lake in central Europe, which the team thinks could also be home to some interesting microbes. 
The lake is expansive but very shallow, just 3m deep on average. Rain flows down limestone hills into the lake and geothermal water comes from underneath, creating a unique microbial landscape within it.
"Different geologies give different nutrients and different environments to plants, animals and soils, which will impact the microbes," says Clark. "Hopefully, here we can find microbes we haven't found anywhere else."
Out on the lake, they're collecting both sediment — the mud at the bottom of the lake – and water samples.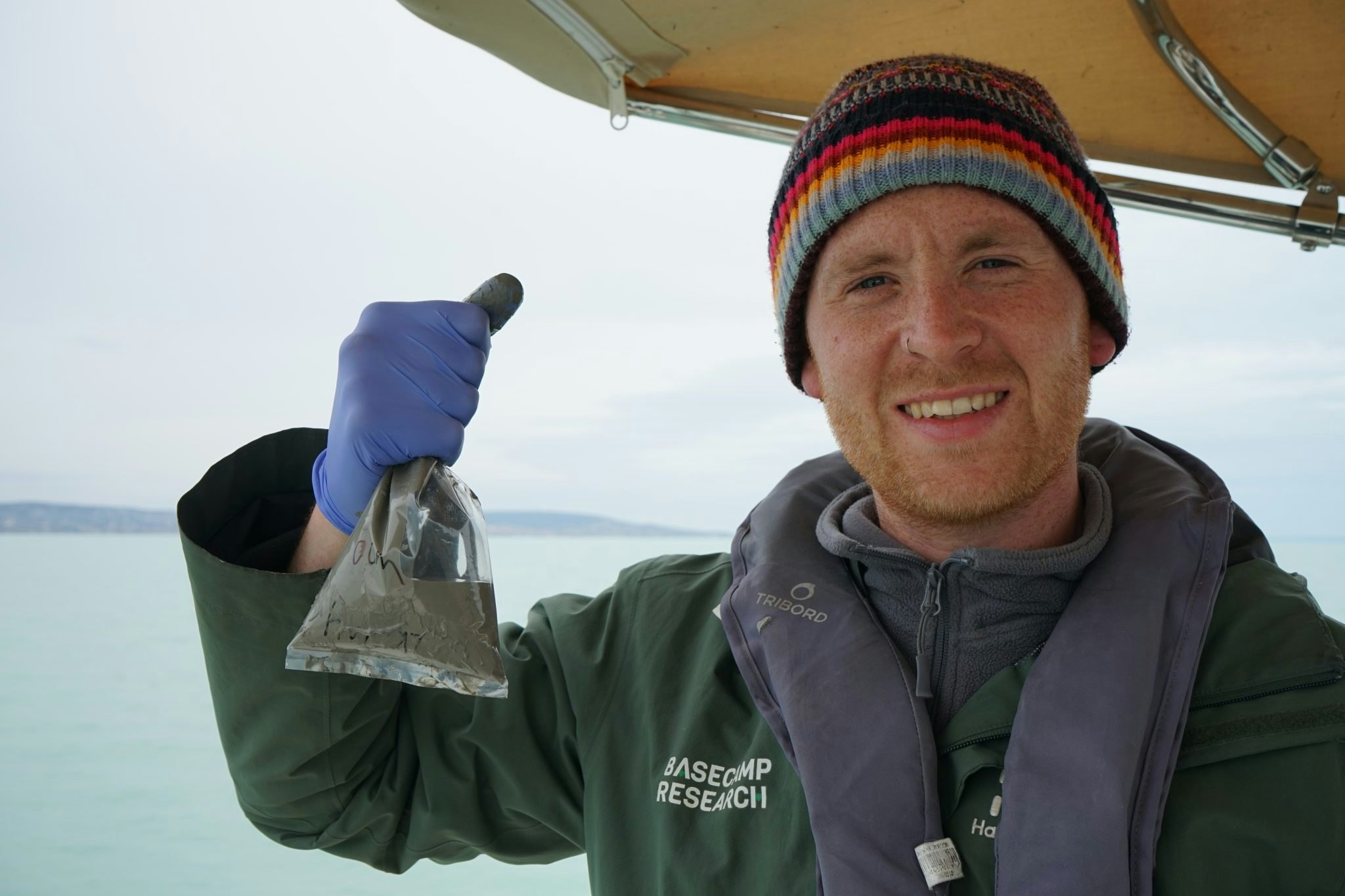 To collect the samples, the team has to apply for permits. It's part of the Nagoya Protocol, a treaty signed by 137 companies in 2010, which states that researchers or companies taking genetic resources from a place need to give compensation back to the community. 
The protocol is a central part of Basecamp's operations. It gives royalties, and works on partnerships with local organisations to deliver "non-monetary benefits" like knowledge sharing and education — something the Nagoya Protocol also stipulates.
Before the protocol, many scientific advancements based on genetic material found around the world didn't benefit the communities they came from. Taq polymerase, the enzyme in PCR tests, is used by pharmaceutical companies around the world, but no proceeds go back to Yellowstone, where it came from.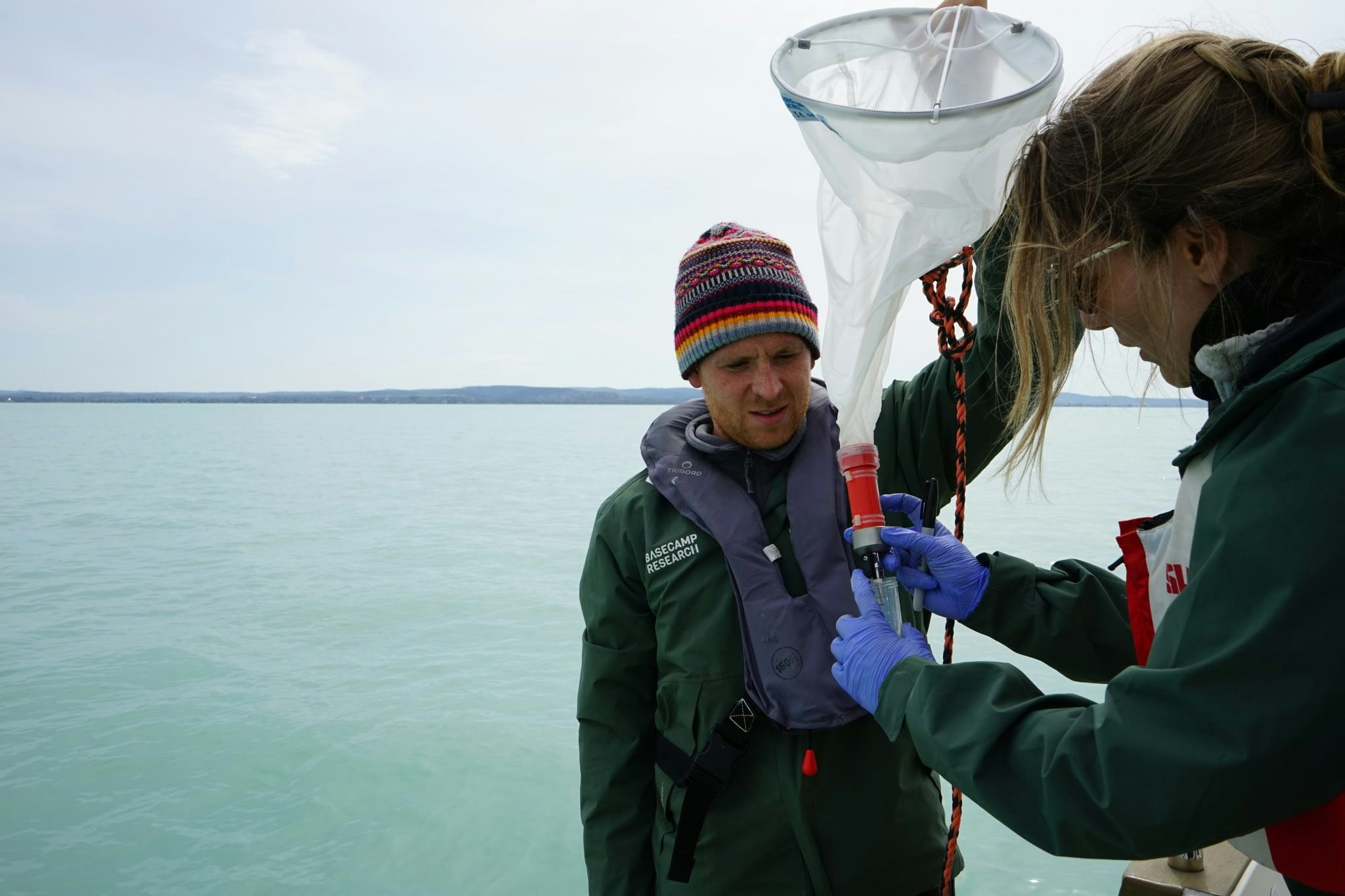 As well as sediment and water, Knot and Clark are also sampling plankton — tiny organisms carried by tides and currents — from the lake. They drop a net into the water and tow it behind the boat.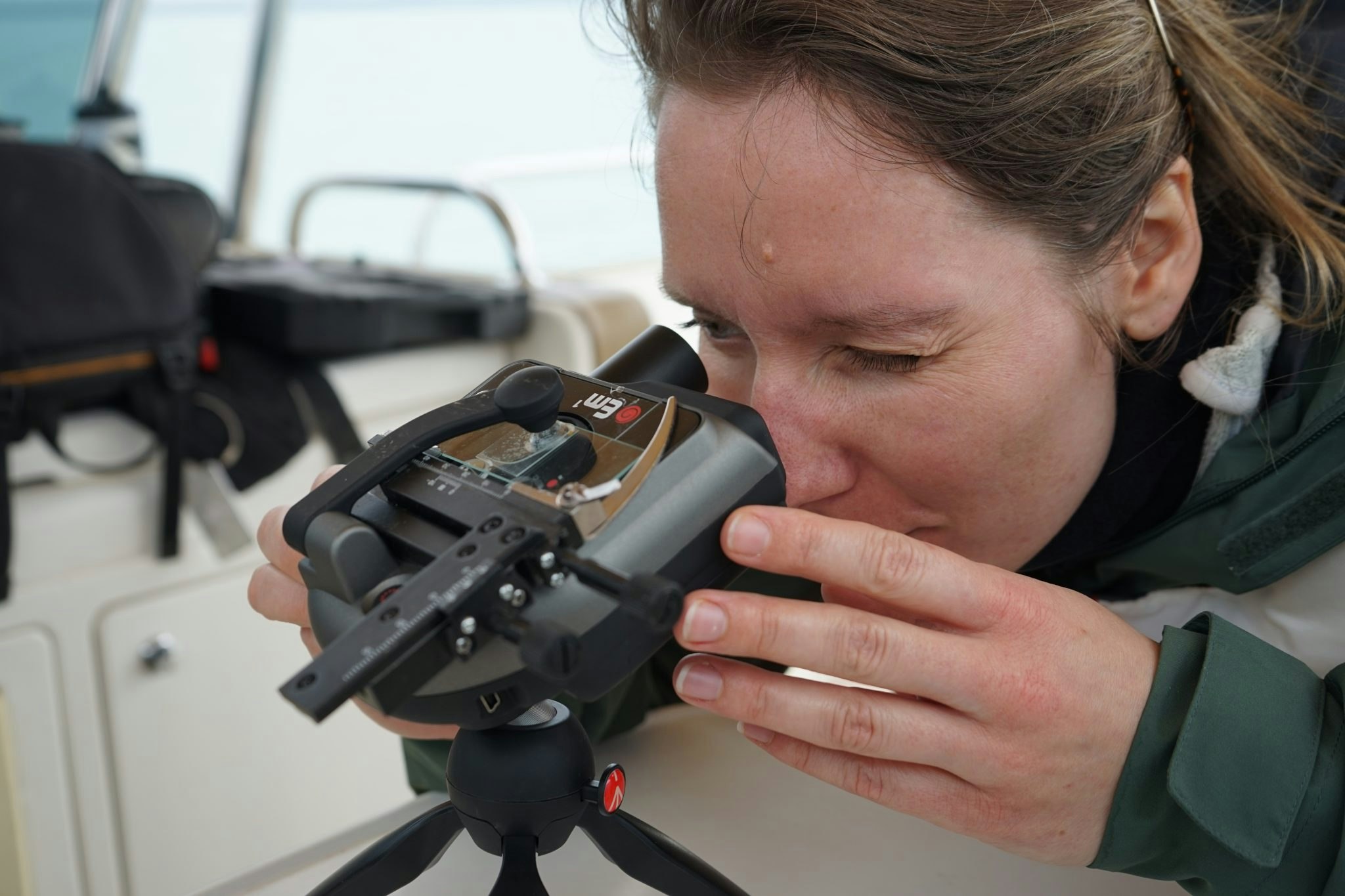 The sample they draw out of the lake is full of phytoplankton and zooplankton, which contain proteins. When put under the microscope, they look like tiny lice. 
"It's easy to forget that there's a whole world out there that we can't see with our bare eyes. When you look through a microscope you see all these plankton of different sizes, some moving really fast and some moving really slow. It's really cool to look at," Knot says.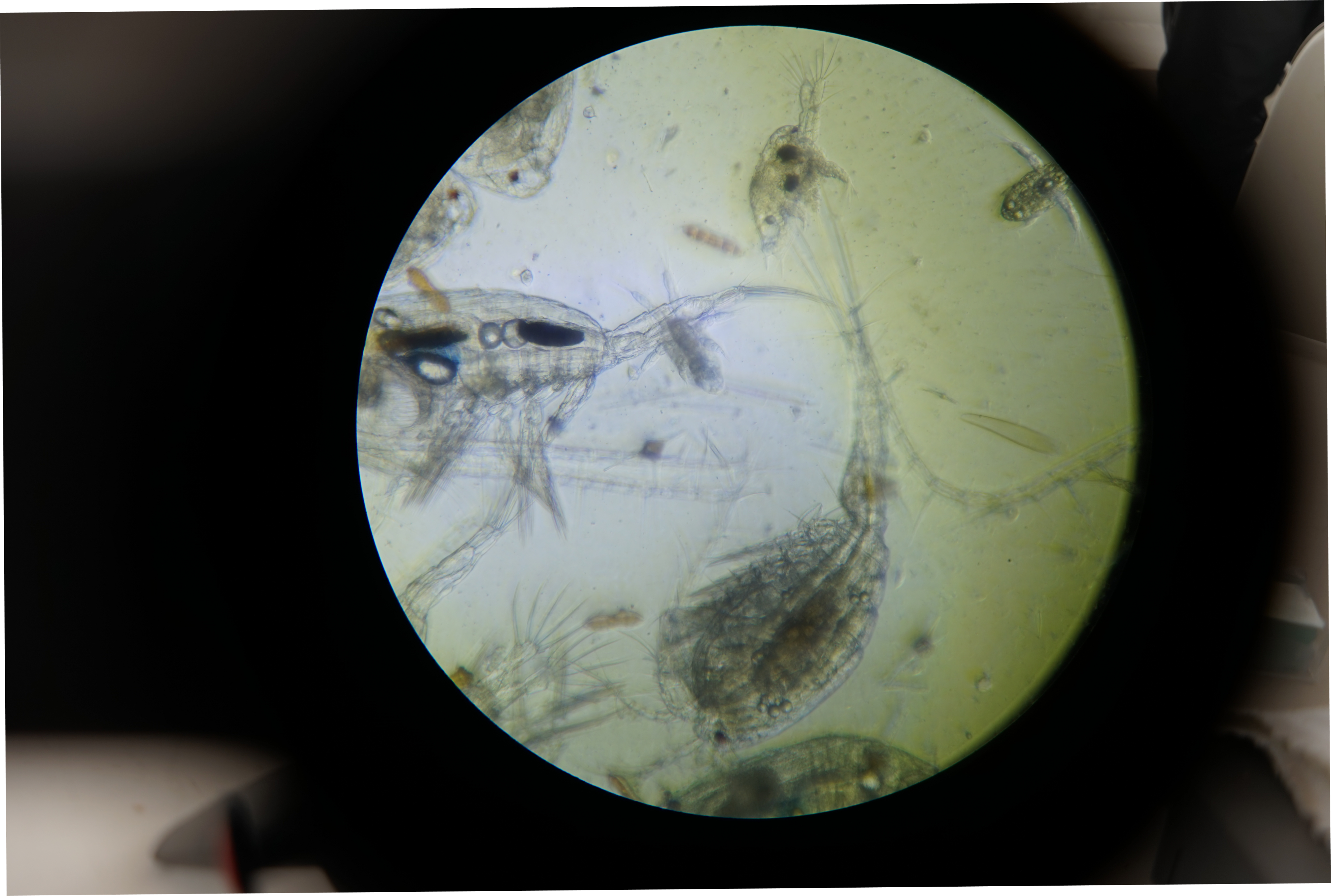 Back at the team's base, they start processing the samples. The team builds pop-up field labs so they can process their findings onsite: they bring back DNA code or tubes of DNA itself, rather than bags of soil and tubes of water. In Hungary, the field lab is in a tent in the back garden of Knot and Clark's Airbnb.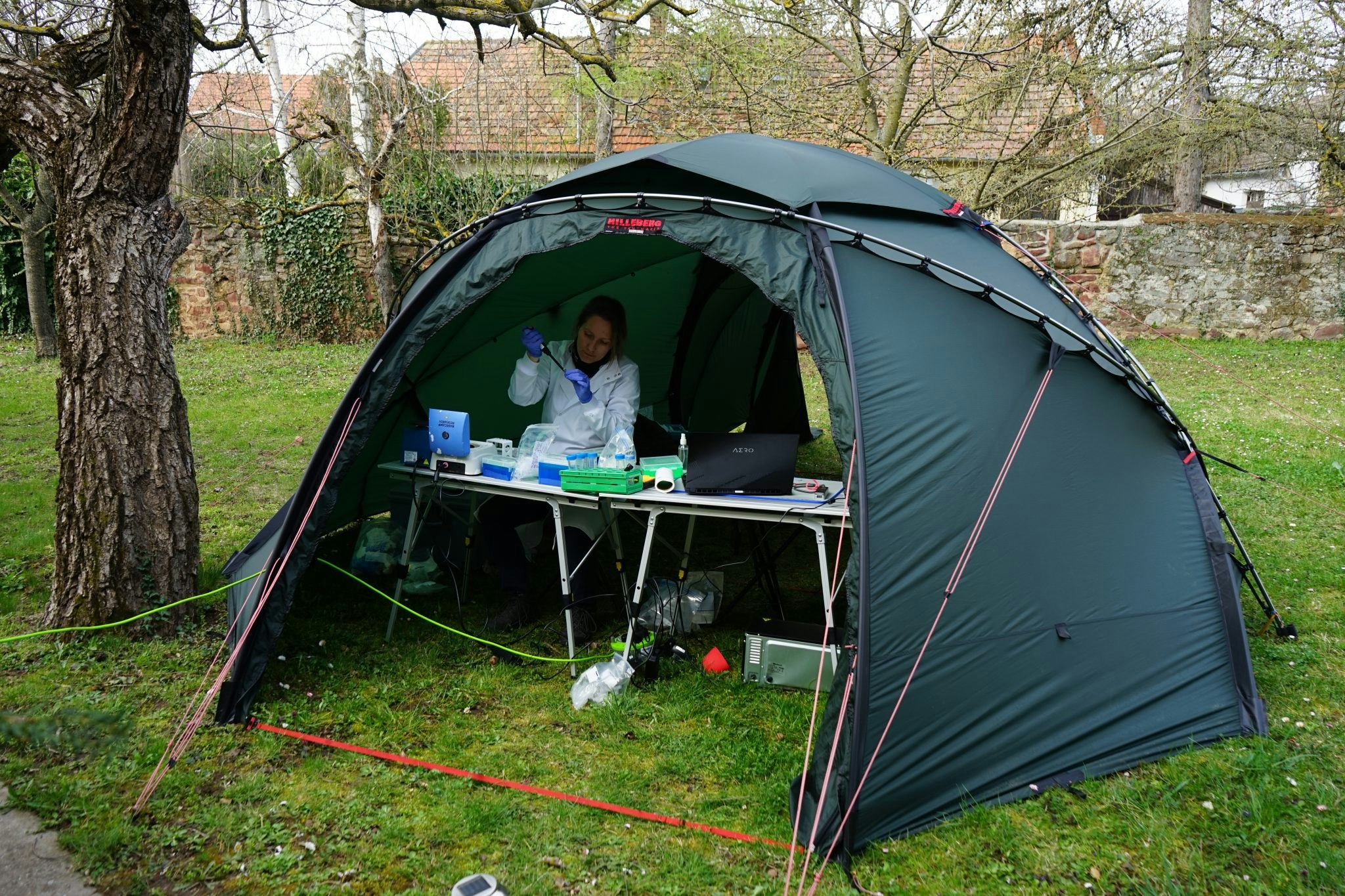 How extracting DNA from the samples works
In the lab, they extract the DNA from the samples — the bags of soil and sediment become drops in a pipette.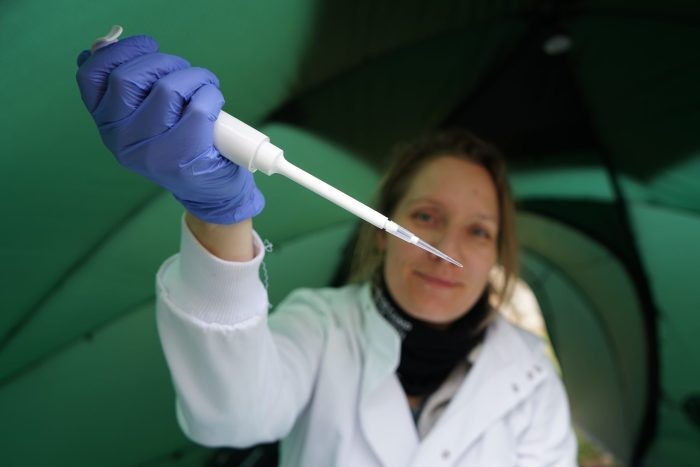 To sequence the DNA and work out what's in the samples, Basecamp relies on a piece of kit that revolutionised the world of molecular biology: the MinION. Sequencing the human genome for the first time cost $3bn. Today, you can buy sequencing kits that start around $1,000.
They've also become way smaller than before — the one Basecamp and a lot of the industry uses is made by Oxford Nanopore, and can fit into a shirt pocket. That's made building pop-up field labs a possibility, as samples no longer have to be flown around the world to be processed.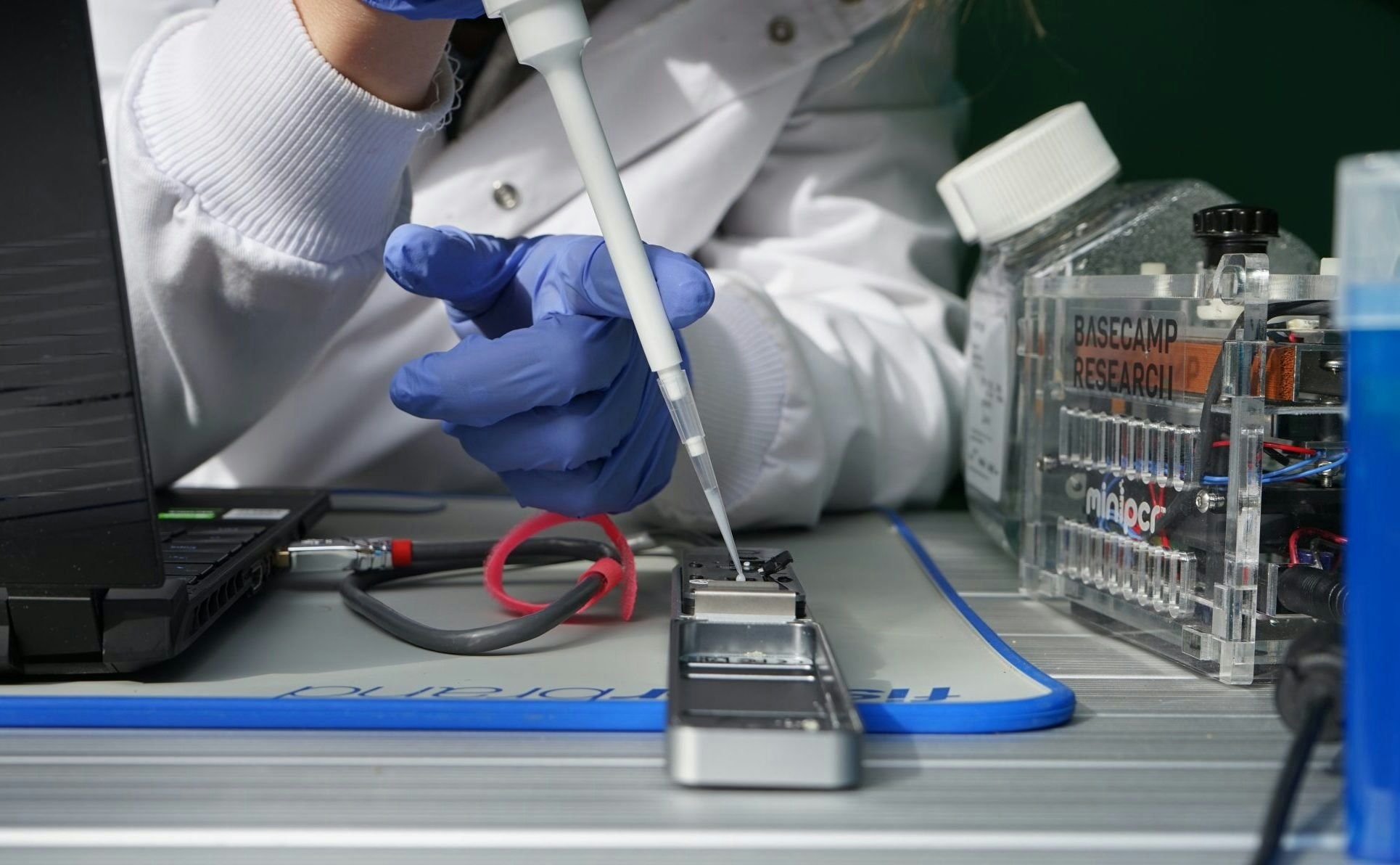 Samples include a number of different microbes — and after Knot puts a tiny drop of DNA onto the sequencer it works by pulling strings of DNA through nanopores and reading them. It then compares the DNA code to public databases of known microbes.
Burning the midnight oil
Basecamp's expeditions are serious endeavours: the team works late into the night to process the day's samples.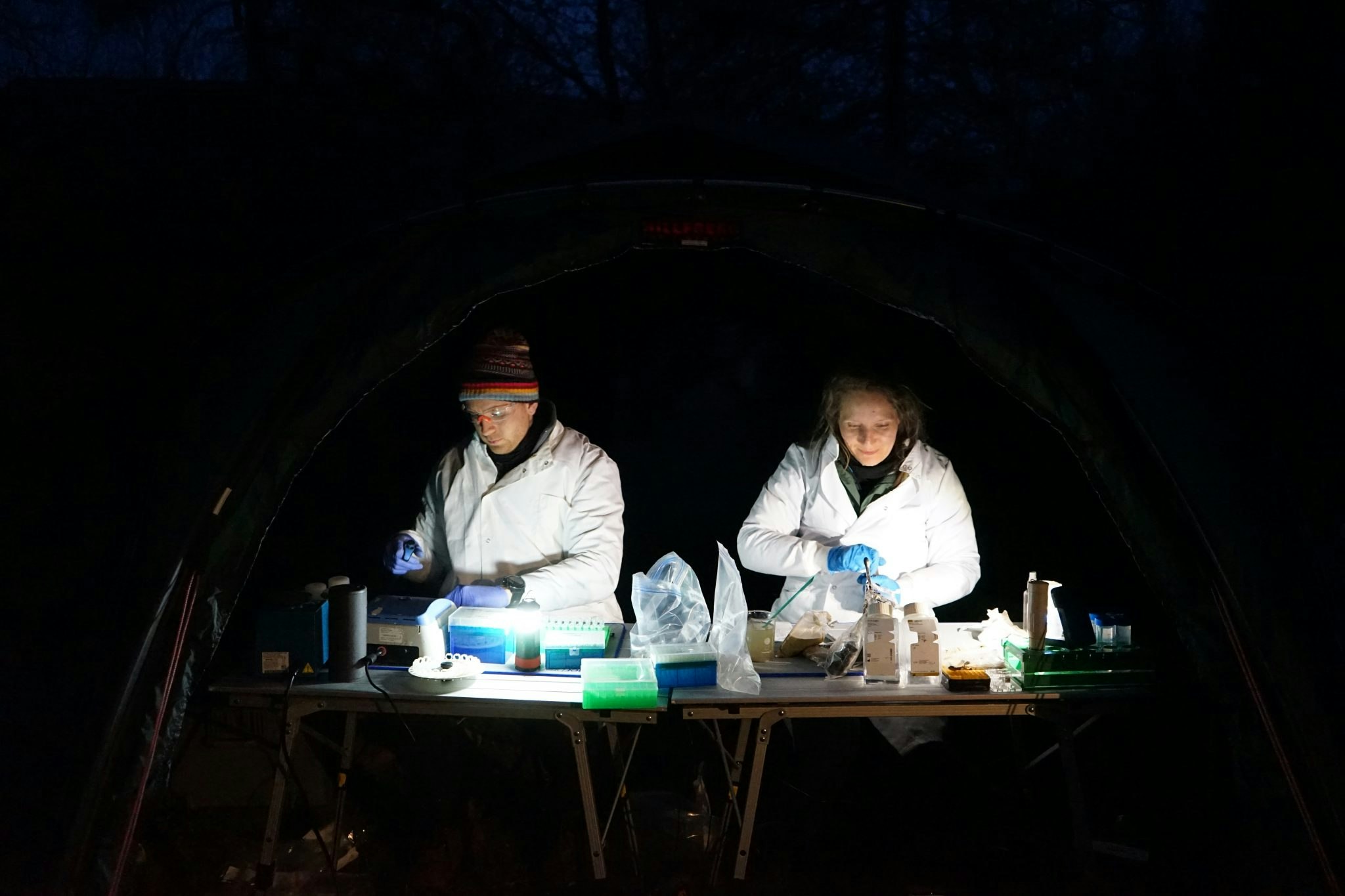 Back at Basecamp's HQ in London, there's a team of data scientists using machine learning and AI to iterate on the properties of the proteins they find. Companies around the world are racing to create new proteins using algorithms.
Basecamp believes that, because we've only uncovered such a small proportion of the proteins out there, algorithms have limited resources to iterate on. If they can increase that figure, the amount of data at our finger tips grows.
"Computational evolution is one thing," Knot says, "but there are 4bn years worth of natural protein evolution — why don't we see what that can do?"
Freya Pratty is a senior reporter at Sifted. She covers climate tech, writes our weekly climate tech newsletter and works on investigations. Follow her on Twitter and LinkedIn
Sifted spent two days staying in Hungary as guests of Basecamp Research.