Here's a fact for you: humans — who represent just 0.01% of all living things — have caused the loss of 83% of all wild mammals and half of all plants.
We know that biodiversity is essential for life on Earth, and it's estimated that more than half of global GDP depends on high-functioning biodiversity. 
But can you can build a profitable, fast-growth business around an intangible, inherent good like biodiversity? Startup founders — and some of the world's most sophisticated investors — are increasingly saying yes. 
And as the UN Biodiversity Conference — COP15 — kicks off in Montreal next week, campaigners hope governments and the private sector will commit more to biodiversity protection. 
"The biodiversity crisis and the climate crisis are interdependent. We can't solve either one without solving the other," says Zoë Balmforth, founder of Pivotal, a biodiversity startup. 
What biodiversity solutions are startups working on?
We've broken the sector down into different functions, from tokenising forests to using DNA sampling to measure biodiversity.
Monitoring and measuring biodiversity
Measuring biodiversity is costly. In the past, it's meant teams of people going into an area, carefully counting species and taking samples. 
If a biodiversity credit system emerges, monitoring the success of projects aligned to credits will be key. If regulation pushes companies to assess their biodiversity impact, they'll need metrics too.
Sifted Newsletters
Climate Tech
Every Thursday
The green transition is underway — meet the startups driving it.
There are two broad camps of biodiversity measuring startups — those using DNA and those using image sensors and other tools. In the DNA camp are companies like the UK's NatureMetrics and Switzerland's Simplex DNA, which help companies and organisations produce data from DNA samples taken in particular areas.
In the other camp are companies like Pivotal, based in Portugal, which uses drones and acoustic and image sensors to measure the biodiversity density of a particular area. Natural Capital Research, initially founded by a team at Oxford University, uses a combination of desk research and open source information to gather data. 
Companies are also popping up focused on specific locations. Norway's Spoor monitors the effect of wind farms on local wildlife, and British startup Optimal Cities uses satellites and geospatial data to assess the biodiversity of cities.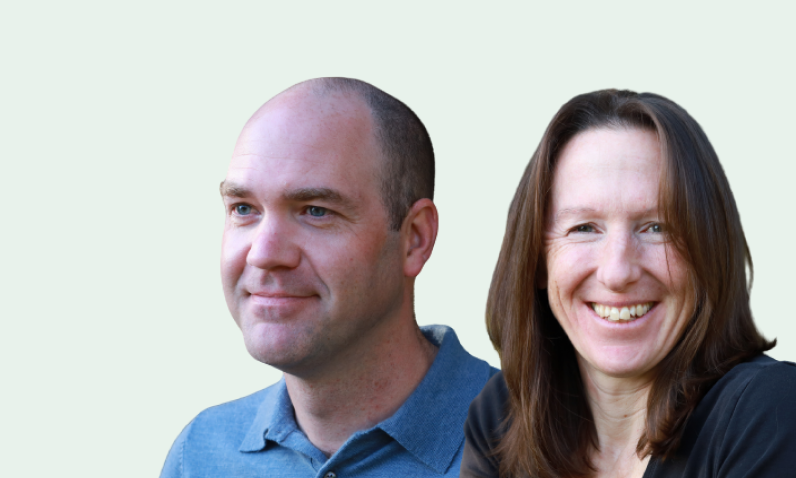 Tokenising biodiversity
Companies are already working on tokenising and selling biodiversity protection — in a similar vein to how carbon offsets work.
Pivotal measures the increase in biodiversity on a certain patch of land and then translates the gain into a tradable asset, which it calls Nature Uplifts.
There are also companies like those like Estonian company Single Earth, where users can buy coins from landowners equivalent to 100kg of CO2 captured in biodiverse nature on their property and then use the coins on a payment card. 
Owning and leasing land to protect it
Other companies are trying to turn land into a tradable asset. The idea is to protect land by putting a value on it simply existing, rather than from the products it can produce, like trees or crops.
One such company is Forestbase. It has acquired a patch of land in the Amazon, which it plans to divide into segments to sell as a fractionalised asset.
"Forestbase is about derisking the ownership, because once you acquire a big forest, it's also really difficult to sell it again," founder Kjell Clarysse told Sifted earlier this year. "So we buy the very big, high-risk asset and turn it into fractionalised assets, which are low risk and easily tradable."
In a similar vein is EcoTree, headquartered in France, which sells the ownership of individual trees — costing an average of €18.
In EcoTree's model, when the trees reach maturity, some of them are cut and felled for timber. It's a long-term investment — some trees are cut after 25 years, some as long as 90 years. 
Harnessing biodiversity
The UK's Basecamp Research is also interesting. Its team goes into different parts of the world and tracks the proteins found there, compiling data about them. The more biodiverse an area is, the more proteins it has: Basecamp says 90% of proteins it's found have never been tracked before.
Basecamp supplies the information on new proteins to biotech, nutrition and pharmaceutical companies which want to assess the benefits of using more diverse proteins. Put simply: there may be a flower on the Galapagos which makes producing a skin product simpler and a pharma company might be willing to pay big bucks for it.
Basecamp gives some of the money it receives from companies to the country where the protein is found: thereby, it says, encouraging countries to conserve their biodiversity. 
Putting a price tag on species
Endangered Wildlife, based in Estonia, is compiling a database which lists the economic value of each species. The calculations are based on species' "economic and social value" — things like how much they contribute to tourism, if they are a carbon sink (as sharks are) and what the effect of their extinction would be — bees, for example, would have a huge knock-on effect on agricultural production.
According to Endangered Wildlife, the Scottish red squirrel is worth £1,900, while the population of Bengal tigers in the Sundarbans, Bangladesh, is worth €96m. 
The company hopes the data will be used by NGOs and businesses when they make decisions that could affect the biodiversity of a particular area. 
What comes next?
"I think there will be a huge sector in five years," says Hampus Jakobsson, investor at VC firm Pale Blue Dot. "The question is how fast it will turn into a globally recognised asset, or if it will first be a regulatory matter or used for insetting [reducing emissions in a company's own operations, as opposed to offsetting elsewhere]." 
It's the central dilemma facing biodiversity investors and founders: how to put a financial value on protecting nature. "It's not recognised as a 'measurable value' by (almost) anyone," says Jakobsson.
Value could come from turning it into a tradable asset — something startups are working on; from tokenising biodiversity savings in a similar way to carbon credits; or from regulatory changes which would punish companies that don't protect biodiversity. 
Regulators have already started to take action. The EU's Sustainable Finance Disclosure Regulation requires reporting on biodiversity-related principal adverse impact. From January 2023, it'll cover all financial services and investors in the bloc. The Taskforce on Nature-Related Financial Disclosures is also working on establishing nature-related risk management and disclosure frameworks.
The new carbon?
Industry insiders say the market for carbon offsets — which represent an amount of carbon removed from the atmosphere — could prove a fruitful reference for biodiversity founders.Startups have launched offset marketplaces, developed tools to measure their quality and run offset brokerage services.
"Similarly to the voluntary carbon market one can imagine investments going into biodiversity or ecosystem credits, creating a new asset class," Lena Thiede, partner at Planet A Ventures, told Sifted. That could create the same opportunities for biodiversity startups as the carbon world has enjoyed.
"The biodiversity equivalent of that is very nascent, but it is starting. We think it's likely that we'll soon see the actual purchasing of the equivalent of carbon credits for biodiversity," Pivotal's Balmforth told Sifted earlier this year.