A decade since it launched, Barclays is retiring Pingit, its mobile payments app, sources close to the UK bank have told Sifted.
Staff were informed last week that Pingit will close its doors in the summer, having "run its course."
It's an anti-climatic end for the project, which stood out as one of the earliest mobile banking innovations — beating most fintech startups to the market in 2012 and attracting 1.2m downloads in its first year.
The Pingit app allowed customers from any bank to transfer money to any account in the UK, acting as a wallet — similar to apps like Venmo in the US or France's Lydia.
It even created a disposable drinks cup with a contactless payment chip in its base.
Barclays' decision to close Pingit follows a swathe of digital mishaps at big banks. Last year saw the end of JP Morgan's Finn, RBS' Bo bank, Nationwide's SME-banking venture, and Santander's online business bank, Asto.
Last year, Barclays also pivoted away from its US consumer online bank, highlighting wider difficulties in keeping up in the digital realm.
In a comment, a Barclays spokesperson declined to say whether Pingit was closing but did confirm the app's future was being reviewed, saying:
"As a result of a recent review, we will be making some changes to Pingit over the coming months. For the time being customers can continue to use the Pingit app to manage their money. We will be contacting customers shortly with more information."
Politics at Pingit
Inside Barclays, Pingit's demise has come as little surprise.
The app struggled to innovate in recent years, one former employee said, "throwing away" its early advantage.
"It lost its way," the employee told Sifted, adding that the app "struggled for a home" — straddling between the digital team and mobile banking.
While early stats looked promising, the ex-employee argued that its active user base was limited. "It never took off," they said, noting that most early-adopters were also already Barclays customers.
Pingit's demise may have partly stemmed from long-running internal resistance to the app. Senior staff from Barclaycard and from the mobile team were reportedly "dead against" Pingit, wrying over budget allocation.
This caused the app to move at "glacial pace", one employee said, as well as creating bureaucratic bottlenecks that contributed to Pingit losing major contracts.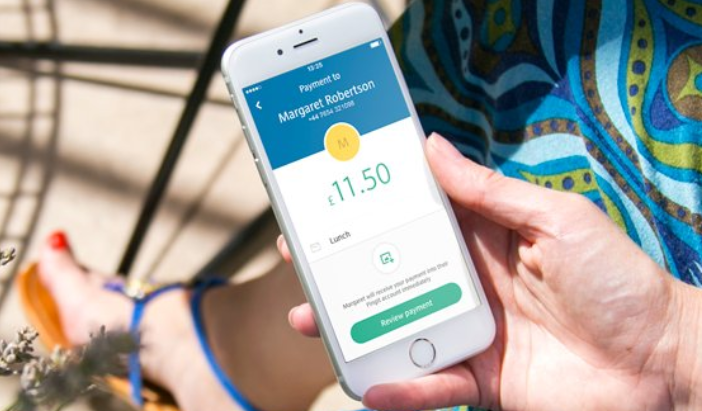 Politics aside, the bank also may have failed to recognise the fintechs coming up its tail. For instance, Revolut asked to meet Pingit in 2016 but a potential partnership was dismissed, with one manager present telling Sifted they thought the fintech would be "dead in 18 months."
Eventually, Revolut would go on to offer many of Pingit's core features, like "payment requests", international transfers, and invoicing, as well as counting millions of UK customers.
Pingit also may have been outpaced by big tech players like Apple, whose watches and phones now act as payment vehicles. This weakened the early appeal of Barclays' contactless wristbands, for example.
More, recently, Pingit also withdrew its partnership with the National Lottery.
Missed opportunity
It's worth stressing that Pingit's retirement won't have much immediate impact on Barclays.
The app makes up minimal revenues and a fraction of the bank's user-base.
Meanwhile, Barclays customers will simply migrate onto the bank's core mobile app (which has a similarly good rating as Pingit on the App store, and a better rating on Google Play).
Still, Pingit's demise does mark a lost opportunity for what some say had potential to become a categorical success for the bank.
"Pingit could have been a Yolt [which aggregates different bank accounts] or the future of open banking," one employee mused.
This is because aside from the app's strong payment integration, it was an open market solution, meaning users didn't need to bank with Barclays to use it.
Pingit's main champion was also said to be Ashok Vaswani, the CEO of Barclays UK.
Instead, Barclays will now have to double down on its traditional mobile banking app.
Another route it may take is to invest further in external fintechs.
To this end, Barclays has already taken a stake in receipt-processor Flux and is building out a UK venture arm, although it has so far been quiet.