Next week hundreds of business angels are going to meet in Helsinki, and some of them are going to get half-naked and sit sweating together in a hot wooden box; a type of event that goes under the name "sauna parties".
The Finnish tradition of sauna is becoming a side event to conferences held in Finland, where networking can be done while baking in an 80°C sauna. For some, this is all just good fun. But there is also a backlash forming where the issue of inclusion is at hand.
Jenny Ruth Hrafnsdottir, a partner at the venture capital firm Crowberry, is one of the investors that has openly spoken out against the sauna parties.
Investors prefer to co-invest with people similar to them. They also prefer to invest in early versions of themselves. We are trying to break the boys'

club.
"We have not been invited to an investor sauna party but I know that they are discussing deals," Hrafnsdottir says. "There is just no way for us to get involved and be a part of that… I just cannot understand how it can continue".
Having raised her own fund, co-invested with other VC funds and also invested in various startups, she talks of experience when she points out the structural problems within the tech sector.
"What has been proven is that investors prefer to co-invest with people similar to them. They also prefer to invest in founders as early versions of themselves. The startup founders later become investors and follow that trend. We are trying to break the boys' club", Hrafnsdottir says.
The sauna defence
The sauna side event next week at the EBAN Annual Congress, as well as the event last November at Slush, were both organised by the Finnish angel investor network Fiban, which says that the sauna is just designed to be fun and relaxing.
"The reason why we have chosen a sauna is both because it is a Finnish tradition and it is the only Finnish word that is being used by several other languages," says Reidar Wasenius, managing director of Fiban. "So there is instant recognition of something Finnish when you hear the word sauna."
"Also, instead of having something formal and strict we want investors to be in a relaxed environment and know straight away that it is informal, casual and quiet."
The issue of inclusiveness with sauna parties has been raised and according to Wasenius, taken seriously throughout the process.
"We have been keenly aware of this from the early start and it brings me no joy to create a situation where females feel excluded. It's a Finnish thing for better or worse. This is the primitive/brutal/forest countryside culture that is part of our heritage and unfortunately, it takes an extremely brave female to go into a sauna potentially with other men," Wasenius says.
Speaking about the sauna at the EBAN Annual Congress, he said: "We expect that only a tiny portion of the 500 attendees will visit the sauna village during this event. But the fact remains that a tiny portion of wealthy investors really want to try this exotic thing, it is sort of like a spice that is added to this event, just as it is with Slush".
At Slush, the event is one of the bigger ones during the Investors day and last year almost 100 people attended. Less than 1 in 5 of the attendees were women, according to Wasenius.
The bigger issue
Inclusiveness is a problem in the world of tech. Only 15% of startup founders in Europe are women and only 1-2 % of the capital is invested in female-founded startups. Many argue that with a rise in female investors this will change, however, female VC partners are still a small minority (just 8% of investors and business angels in Europe are women).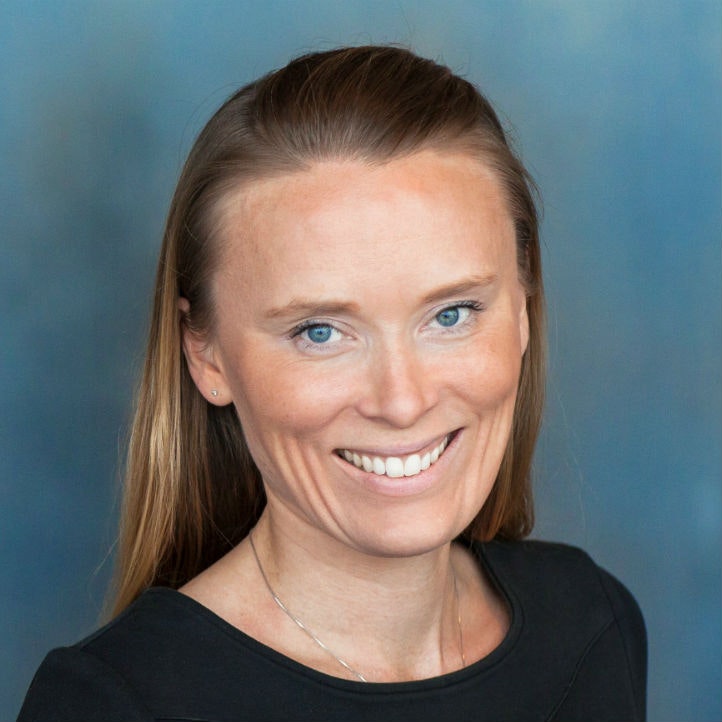 In the middle of April of this year, Ekaterina Gianelli at Inventure became the first female VC partner in Finland. Of the UK based VC firm Balderton's eight partners, not one is female. Creandum, with offices in Stockholm, Berlin and San Francisco, has six partners, none of them women. The list of male-led VC firms is a long one.
To change the status quo, Hrafnsdottir and her Icelandic venture capital firm Crowberry Capital is doing all they can to break the barriers to the rest of the venture capital firms. And to do that is networking at different tech events key, according to Hrafnsdottir.
"In most cases, one is co-investing with other VC firms and then one wants to be the one the other investor thinks of when a deal is on the table," Hrafnsdottir says.
Hatari instead of sauna
Hrafnsdottir says that attending the sauna event would be to adjust to a system set up by men for men.
True, the Sauna parties that Fiban organises are modified to include bathing suits and/or towels and are not in line with the most traditional version of saunas where everyone is stark naked. And also, according to Wasenius, the Sauna party is mostly a sauna by name and only a fraction of attendees do actually use the sauna at these events, he explains.
Hrafnsdottir, who will attend Slush later this year, has another idea for a party, likely to be less quiet.
"This year we are planning to do something else instead. Maybe we will organise a party at the same time and let people decide for themselves. We might even ask Hatari [represented Iceland in Eurovision song contest] to perform," Hrafnsdottir says and laughs.