Last year, VCs pumped billions into the first wave of speedy-grocery companies vying to carve out a hefty slice of the market at breakneck speed. Valuations of companies like Gorillas, Getir and Zapp skyrocketed. 
But as the nascent sector matures, we're beginning to see a second generation of on-demand delivery startups with more specific niches spring up. In the past few months, slow(ish), sustainable and ethnic grocery delivery startups have all got VCs parting with their cash.
Germany's Arive is another startup hoping to capitalise on a new spin on the sector. It has just raised a $20m Series A to get high-end consumer products to your door in 30 minutes. Think everything from aftershave to designer fashion and sex toys to smartphones. 
Arive stocks about 1,000 items in a single warehouse in each

city
The round was led by Balderton Capital — which also backed speedy delivery unicorn JOKR — and takes the startup's total funding to $27m, following its seed round last August.
The startup launched its service in September, and is active in four German cities: Munich, Berlin, Frankfurt and Hamburg. It stocks about 1,000 items in a single warehouse in each city — as opposed to traditional speedy groceries which have multiple warehouses.
The products are exclusively delivered by electric and cargo bikes. At the top end of the price range you could grab yourself a MacBook or a VanMoof ebike for just over €2k. A bike delivered by a bike, very meta.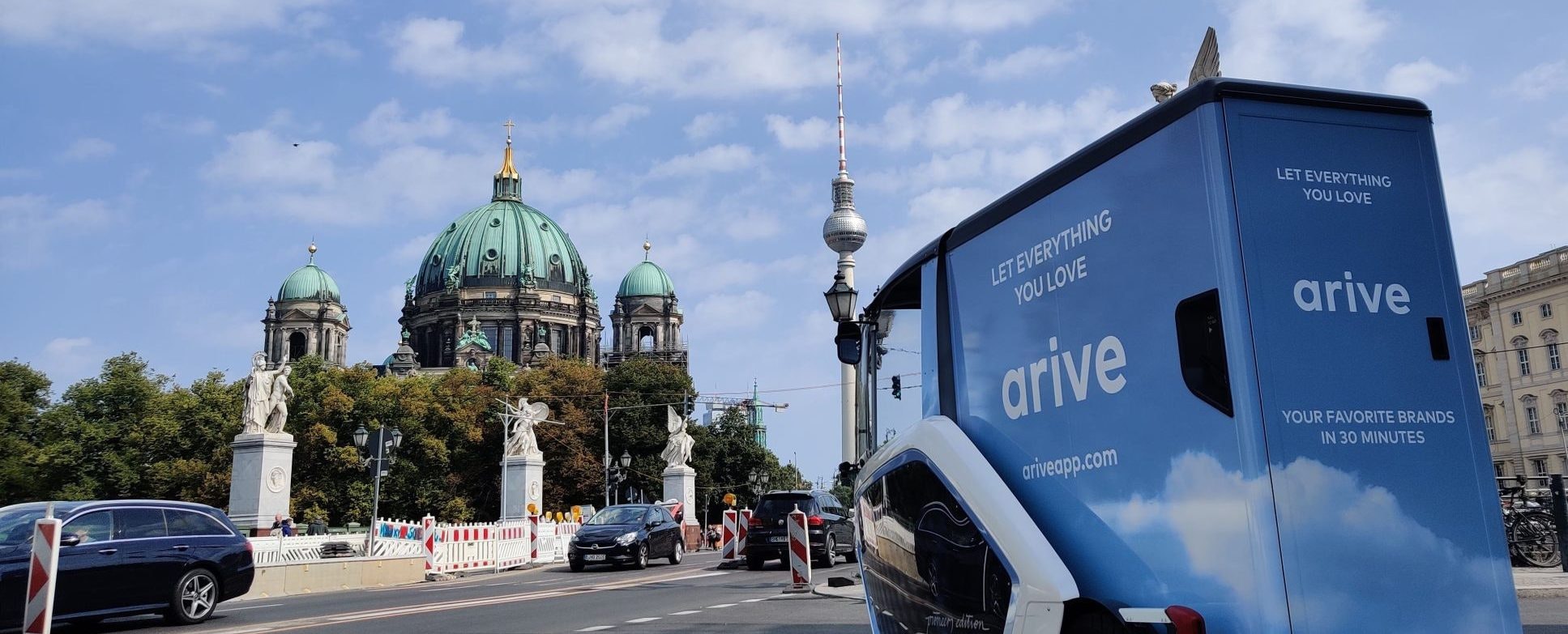 Does anyone need a €2k Macbook in 30 minutes?
No, they don't, says Arive cofounder Max Reeker, but that's not the point. 
"It's not about you actually needing [these items delivered in 30 minutes], because that's also not true for food delivery," he tells Sifted. "You could still walk 500 metres and go to the next supermarket. It's really about a frictionless, convenient process."
Getting shopping within minutes of placing an order is becoming the standard customers expect, adds Reeker's cofounder Linus Fries. But it's not just consumers changing their habits, the brands that sell to them are too.
Consumer products and electronics companies have more of an appetite to flog their wares through channels like on-demand delivery than they did 12 months ago, Reeker says, because there's now evidence that the model is working.
Most customers buy just one to four items per purchase, but its average basket value is two to three times higher than other grocery-focused delivery startups.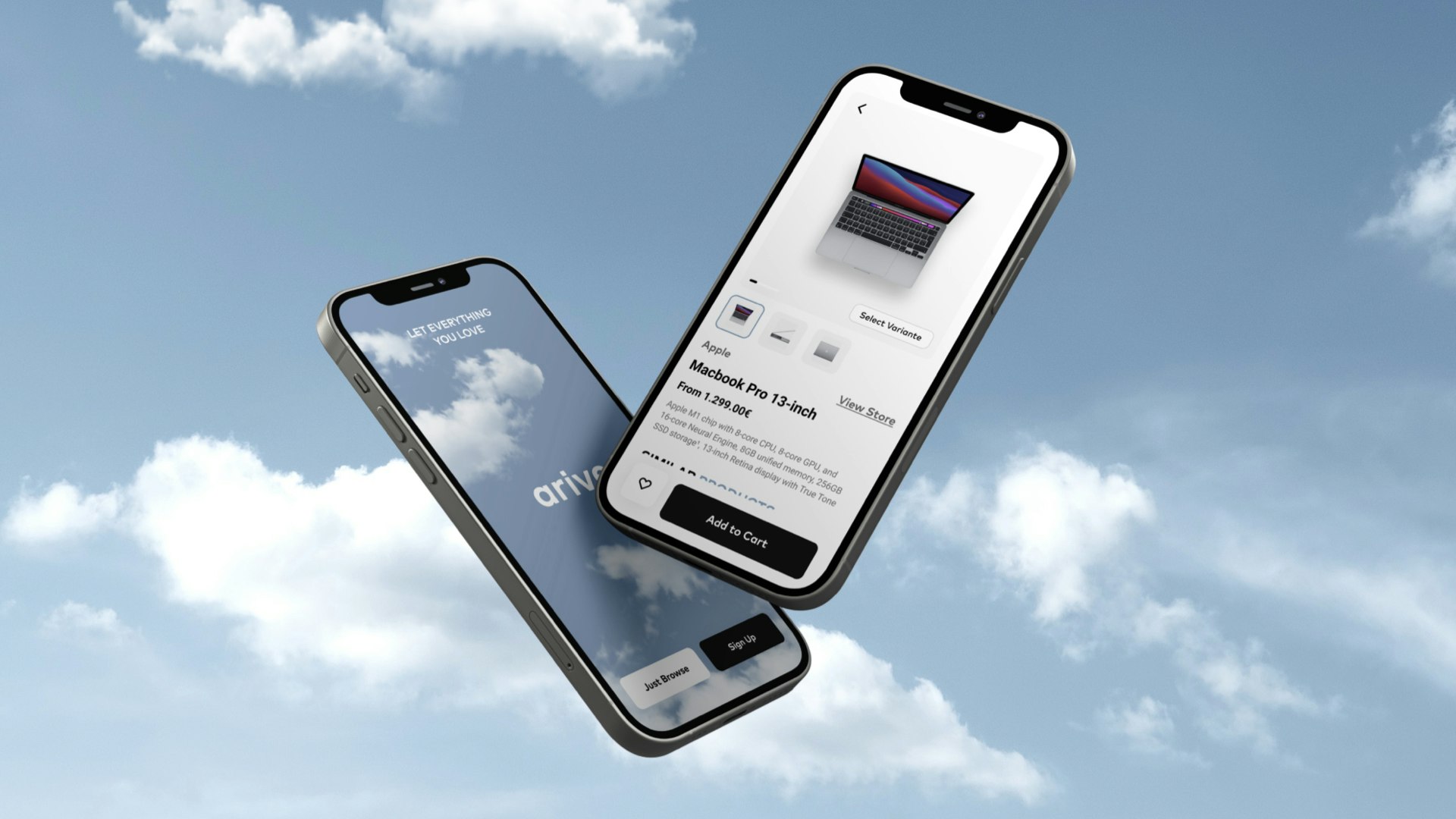 Growing pains
Arive has grown fast — raising its Series A just a few months after launching — but not as fast as some other speedy delivery startups, and there's good reason for this.
"We don't want to grow as explosively as Gorillas, for example," says Reeker. "If you grow too quickly, problems grow very quickly as well."
After hitting unicorn status just nine months after launching, Gorillas found itself beset with HR and worker issues. There were reports of a seriously toxic work environment at head office, rider protests and its founder even talked of "terminating" an employee attempting to unionise. The company says it has a culture of inclusion, employee care and dialogue.
Balancing the desire to hit scale and build a "clean and structured" business is one of the biggest challenges the startup faces, the founders tell Sifted.
We're definitely not interested in selling [the

business]
Another is hiring the right people, and competing with other well-funded startups for them.
"The war for talent is crazy right now," says Reeker. "There are many amazing business models and amazing teams" that can lure the best talent, he adds, and because there's so much funding in the sector right now, "the offering companies can give to employees is crazy".
What's next?
Arive plans to expand into a number of other European countries in the next six months, Reeker tells Sifted. It's not yet clear where exactly that'll be, but he says they're looking into "all the markets where the quick commerce model works well".
On future funding rounds Reeker and Fries are coy — although judging by how quickly things move in the on-demand delivery sector it's a distinct possibility. One thing they are certain about, however, is not wanting to be acquired. 
Last year we saw startups like Weezy and Dija get gobbled up by others in the space, and it's a fate Arive's founders want to avoid. "We haven't thought so much about the end game," says Reeker. "But we're definitely not interested in selling [the business]."
The pitch deck Arive used to raise its Series A