To feed the world population by 2050, the EU estimates that food production has to increase by 160%. While many developed economies have committed to net-zero emissions by the same date, our current food systems are notoriously carbon intensive — especially when it comes to raising livestock.
Startups working on alternative proteins — from meat and seafood to dairy and eggs — are addressing this challenge head-on, and tapping into a market set to be worth at least $290bn by 2035. 
And investors are taking note too: European startups have raised $1.3bn over the past two years, including a record $807m in 2020.
That's in part due to rising consumer interest, with retail sales of plant-based foods in Europe reaching €3.6bn in 2020 — a 49% jump in two years. Meanwhile, big food corporates like Nestlé and Unilever are actively collaborating with startups in the sector.
Alternative proteins are clearly buzzing — but who will emerge as the big winners? We asked four foodtech-focused VCs to pick the startups they're keeping an eye on.
Saskia Hoebée, senior associate at Five Seasons Ventures
Five Seasons Ventures is a Paris-based VC investing in foodtech startups primarily at Series A and B. Notable investments include Air Up, Her1 and Vly Foods.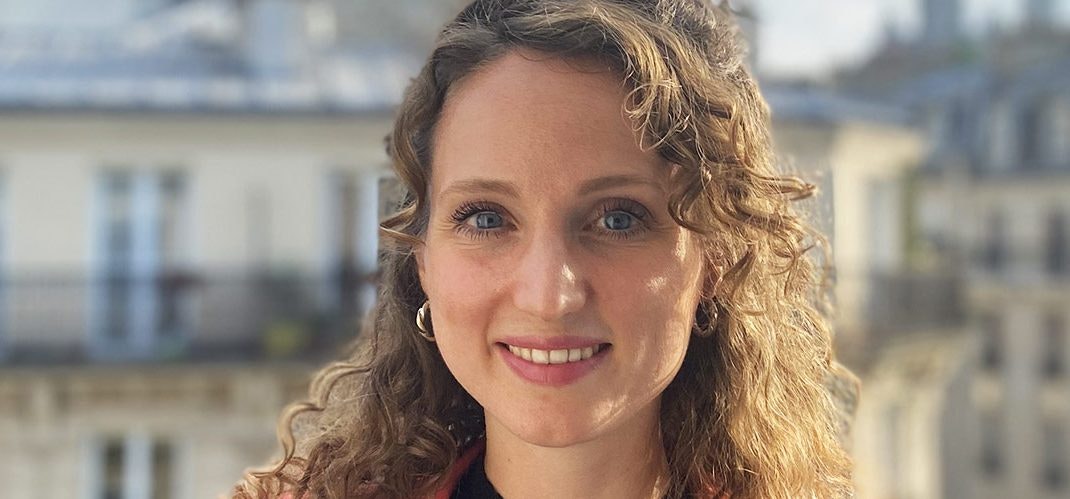 Rival Foods — Netherlands
Located in the Netherlands' foodtech hub, Rival Foods is a Wageningen University spinout that is developing proprietary technology to produce the third wave of alternative protein products that have short and clean ingredient lists and the same mouthfeel and texture as the real beef and chicken. Being Dutch myself I'm slightly biased towards this (female-founded) startup, but it shows a high level of technological innovation in the sector. Their products will help make alternative protein more mainstream and accessible for flexitarians and meat lovers due to improved taste and nutritional profile.
La Vie (formerly known as 77Foods) — France
Even though La Vie competes partly with our portfolio company THIS in the plant-based bacon space, this is one to watch due to the team's focus on and expertise in alternative pork fat creation and patented bacon products. I have tasted the lardons myself and I was really impressed by their look, texture and taste. The company is run by a stellar team with lots of experience in the sector. It has succeeded in establishing partnerships with a number of French restaurants and food service players, which I think is the right channel to create awareness for their brand and product.
La Vie was also picked as a startup to watch by Lea Bajc.
Time-Travelling Milkman — Netherlands
Another Dutch startup to watch is the Time-Travelling Milkman, which has developed a proprietary technology to create plant-based creams and fats based on seeds. Its ingredients can be used to replace not only whey protein, but also other ingredients like coconut oil. What I find promising is that their ingredients can really help improve the nutritional profile, taste and texture of alternative dairy products in a scalable way.
Jaime Betech, investment associate at Good Seed Ventures
Good Seed Ventures is a Germany-based VC investing in startups that contribute to a more sustainable food system. Portfolio companies include Formo, Meatable and Planted. 
Bright Biotech — UK
Bright Biotech has developed a novel technology that uses chloroplasts to yield large amounts of high-value proteins in plants. In other words, it genetically modifies plants to produce more protein. Its team has the experience and passion needed to tackle the challenges that may lie ahead of this project and pave the path to a more sustainable food system. We expect to see more breakthrough developments like this in the coming years where biotechnology meets foodtech.
Deep Branch — UK
Deep Branch turns recycled carbon dioxide into a sustainable single-cell protein. The final product is a cost-competitive protein with the optimal amino acid profile to replace soy and fishmeal in animal feed. This makes it an excellent ingredient for livestock and aquaculture nutrition, with a carbon footprint 90% lower than conventional feed.
Cultivated Biosciences — Switzerland
The use of fermentation to produce food dates back thousands of years. Cultivated Biosciences developed a breakthrough technology that gives a twist to this fascinating process. It uses precision fermentation to produce natural fats from yeast that have a dairy cream texture. These can be used to produce cheese, ice cream and milk without the need for cows and with zero cholesterol.
Mushlabs — Germany
Mushlabs grows mushroom mycelium in a fermentation process to create a delicious meat replacement with the same taste and feel as animal meat but with superior nutritional value. It also helps repurpose food that otherwise would be wasted by using organic side streams to feed the mycelium.
Pascal Suhrcke, investment manager at Backed VC
Backed VC is a London-based VC investing at seed and Series A across various sectors such as entertainment, biotech and manufacturing. Portfolio investments in the foodtech sector include Meatable, THIS and Hoxton Farms.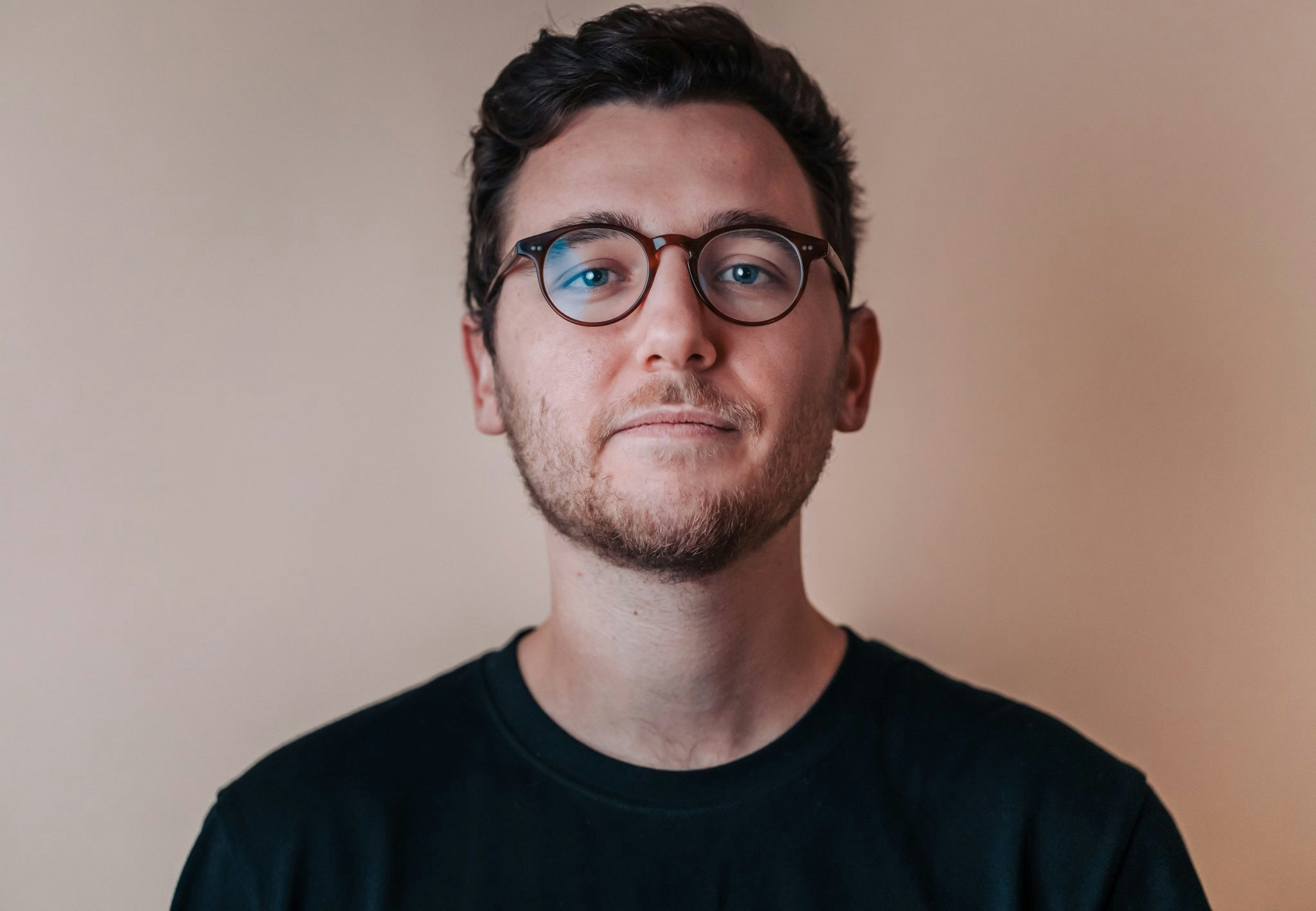 Gourmey — France
Gourmey relies on stem cells to cultivate sustainable, slaughter-free premium meat alternatives. It's initially focused on creating a foie gras substitute, as the delicacy's controversial production methods are coming under increasing ethical scrutiny. Fois gras production is already banned in the UK and most of Europe, and it is anticipated that such regulation will become more widespread. Although a seemingly niche initial market in absolute terms, this creates near-term demand pressure and an opportunity for cultured alternatives to replace traditional products quicker than in other categories. 
Bluu Biosciences — Germany
Current rates of fish consumption are set to deplete global stocks as early as 2050. Whilst the number of startups tackling the alternative meat market has grown rapidly, the market for fish alternatives still remains quite nascent. Bluu Biosciences' approach is unique in that it identifies and uses non-GMO immortalised cell lines to produce fish products scalably, eliminating the need for multiple biopsies. Moreover, there's a huge market for the taking, with the global seafood market worth $253bn in 2021.
Bluu Biosciences was also selected as a startup to watch by Jaime Betech.
CellulaREvolution — UK
Some components of cellular agriculture manufacturing are uniquely difficult, such as having sufficient surface area available to scale up cells or avoiding the use of animal-derived additives to grow cells. Given that these challenges impact industry participants at large and approaches to tackle these challenges are likely to converge over time, we anticipate that infrastructure players will emerge who provide enabling technologies to cultured meat companies. Simply put, CellulaREvolution enables serum-free cell culture by pairing a proprietary peptide-based cell coating with bioreactors capable of continuous cell production. This unlocks greater yield alongside cost savings relative to traditional batch culture.
Lea Bajc, partner at Blue Horizon 
Blue Horizon is a Zurich-based VC investing globally in foodtech companies from seed to growth stage. The fund has invested in startups such as Mosa Meat, Planted and Biomilq. 

Formo — Germany
Formo is using precision fermentation to produce the key proteins found in cow milk (casein and whey). Its technology will enable the creation of dairy products with the same taste, texture and functional properties as animal-based cheese, but with a positive impact on the environment and human health.
Napiferyn — Poland
It is key that we diversify the sources of plant protein beyond the usual crops like soy, wheat and peas. Napiferyn has developed a technology to obtain rapeseed protein from the materials left over after oil pressing. As rapeseed is widely available and the protein has great functionalities, this can enable the alternative protein industry to develop further.
Chunk — Israel
Chunk is producing the next generation of whole-cut meats using plant-based inputs and fermentation. Its patented technology will allow it to produce multiple types of nutritious, clean-label and delicious meat and seafood.
Henrietta Hearth, programme director at Big Idea Ventures
Big Idea Ventures is a VC and accelerator with offices in New York, Singapore and Paris focused on seed and early-stage investments in foodtech. Portfolio companies include Gourmey, Shiok Meats and Actual Veggies.

Les Nouveaux Affineurs — France
Les Nouveaux Affineurs is a foodtech startup focused on cheese products. Despite being plant-based, it has created a product which is significantly better than other products on the market — French-quality cheese, but vegan. Its marketing and way of connecting with their community is also really special.
Neptune Elements — France
Neptune Elements democratises both the production and consumption of seaweed. This two-fold focus is really innovative. If we want to combat climate change, we need new sources of protein, but we also need to ensure we have the right ways to produce this protein.
Ful Foods — Netherlands
Ful Foods uses a functional ingredient derived from algae to create carbon negative food and drink products. Right now, the alternative protein sector is primarily focused on replacing meat and other carbon-intensive products, but I believe there is a huge opportunity to create new carbon negative products, too.
Amelie Bahr is an intelligence analyst at Sifted. 
Looking for digestible insights into the alternative protein sector? Sifted's Pro briefing on the industry will get you up to speed fast on what you need to know. Click here to see our briefings library or email pro@sifted.eu for more information.