Industry leaders predicted that 2020 would be a pivotal year for deeptech — and boy, did it deliver.
According to Atomico's State of European Tech Report 2021, European deeptech companies raised a staggering $20bn in the first nine months of 2021, more than double their total investment in 2020. 
Notable rounds include Graphcore's $222m investment to value the microprocessor developer at $2.8bn, and AI drug developer Exscientia's BlackRock-backed $100m Series C in March.
That's kudos to the investors — and their increasingly large warchests — that go looking for them. State-backed investor Bpifrance said it would increase its five-year fund for research-based startups to €2bn from €1.3bn in March. Angular Ventures raised a deeptech-focused $80m fund for Europe and Israel in October, and Untitled Ventures raised €100m for deeptech startups in July.
But which of Europe's investors have racked up the most deeptech rounds — including follow-ons — in the past five years? With help from Dealroom data and talking with VCs, Sifted has found out.
*Deeptech encompasses a range of sectors, including (but not limited to) AI, robotics, quantum computing, machine learning, cybersecurity and software. 
SOSV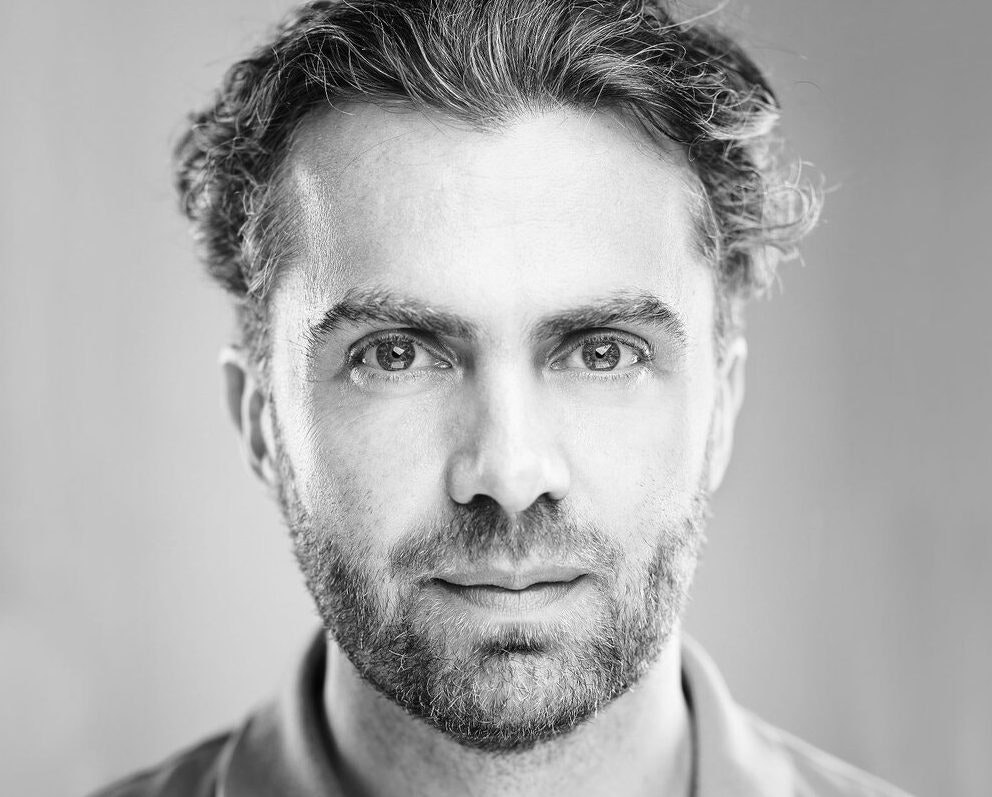 Number of rounds: 204
Notable investments: Syntace, AYLIEN, fertility startup Mojo
Last fund size: $100m (June 2021)
What you need to know: Headquartered across the Atlantic in New Jersey, SOSV is the most active US VC firm investing in European deeptechs as well as the most active overall. Focusing on seed to late-stage rounds, this global fund focuses on a range of sectors — from deeptech and healthtech.
It has five accelerator programs. Two of them have a deeptech focus: HAX, which covers sectors like industry 4.0, enterprise solutions and robotics, and dlab, which focuses on blockchain technology. 
In a 2017 analysis by TechCrunch and Crunchbase, SOSV was one of only four seed funds with a female founder in 30% or more of portfolio companies.
What the firm says:  "We are full of exuberance and optimism about the role technology will play over the next 20 years as humanity faces the most significant challenge ever. Climate tech has broadened beyond energy into every aspect of industry and consumer spending.
"At SOSV, we have seen agriculture — one of the oldest industries in history — be completely reinvented in labs in the past five years. As this area matures and gains consumer acceptance, deeptech companies have enormous opportunities to focus on scaling and manufacturing through biomanufacturing and novel R&D.
"While consumers will likely be the first to drive volume, corporations and policymakers are showing a willingness to commit to environmental goals. Every single industry is up for reinvention. From carbon quantification to new industrial materials and global electrification, deeptech startups with a bold vision and strong science have a chance like never before."
Amadeus Capital Partners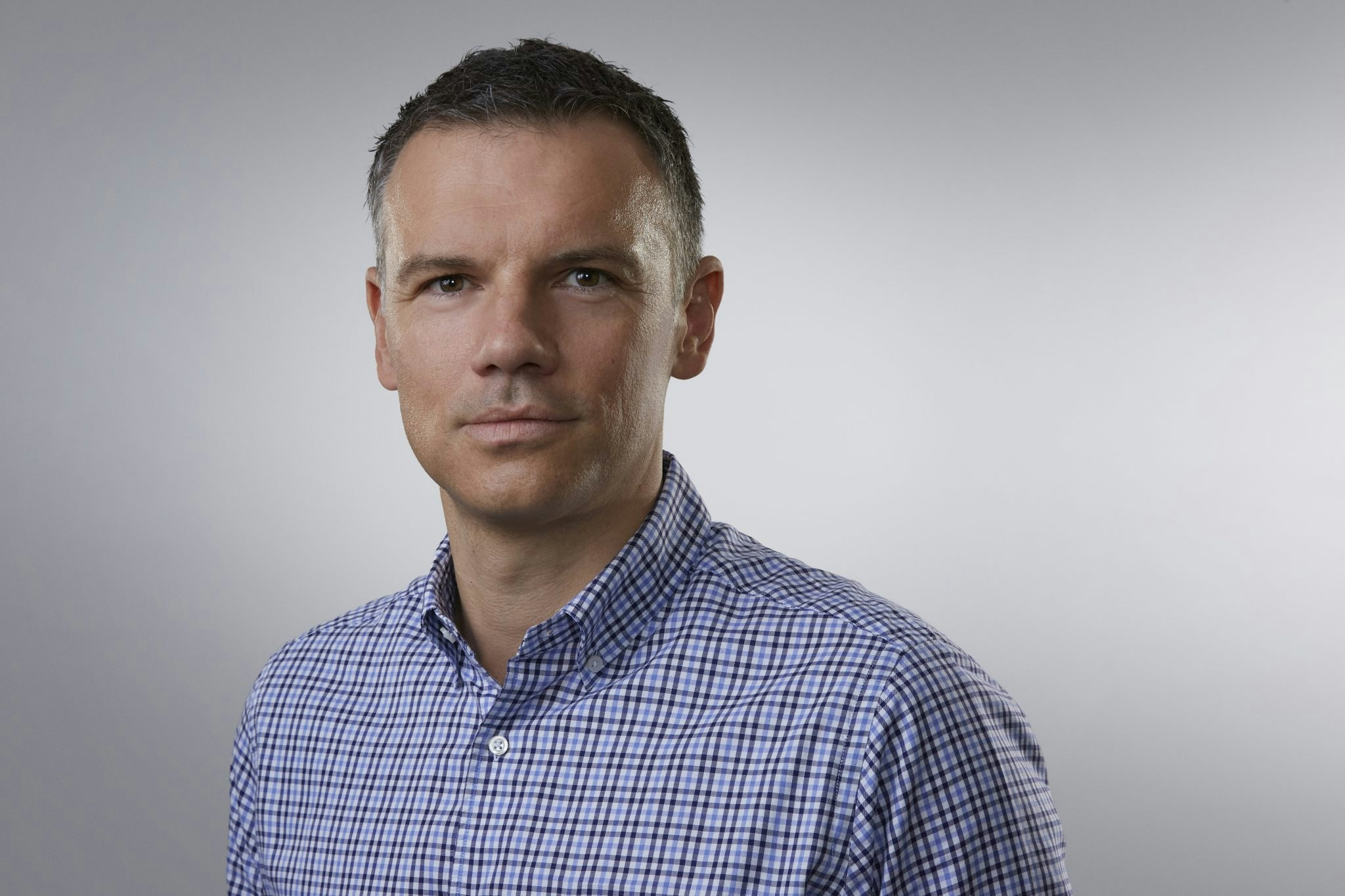 Number of rounds: 144
Notable investments: Graphcore, Improbable, Healx
Last fund size: £110m (April 2021)
What you need to know: The Cambridge-based VC invests in early to late-stage rounds in Europe and Latin America, and is known for its deeptech bets. 
The firm has three investment strands. For early-stage UK investments it focuses on artificial intelligence, machine learning, autonomous systems, human/computer interfaces, enterprise SaaS, cybersecurity, digital health, medical technology, novel materials and quantum technologies.
On diversity, four out of nine of its investment team are women.
What the firm says: "Opportunities in deeptech are breathtaking, especially at the confluence of biology, novel materials and nanotech. Some of the most promising emerging technologies harness nature's design principles or leverage its engineering capacity. This is also a space where the power of quantum computing will shine, allowing us to replicate some of nature's most fundamental mechanics. We are attracted by companies that can disrupt existing billion-dollar markets, by either cost or performance, and we are supportive over a number of years as the technology is commercialised.
"We have backed deeptech entrepreneurs since 1997, long before it became fashionable and learned a few things along the way, for instance that these ventures are exceedingly complex, facing both high market and technological risks, which call for adequate funding strategies and planning. Alas, these risks are often misunderstood by new investors entering the space. Life sciences investors are comfortable with technical risk, but not so with high market risk. And the opposite is true for most software investors. This lack of framework tends to trigger misaligned shareholder expectations, only exacerbated by sky-high valuations fuelled by the current availability of capital. Deeptech is not a place where opportunistic investors thrive. Instead, we partner with investors that have the expertise needed to understand advanced science, engineering risks and to support ventures through regulatory and commercial hoops."
High-Tech Gründerfonds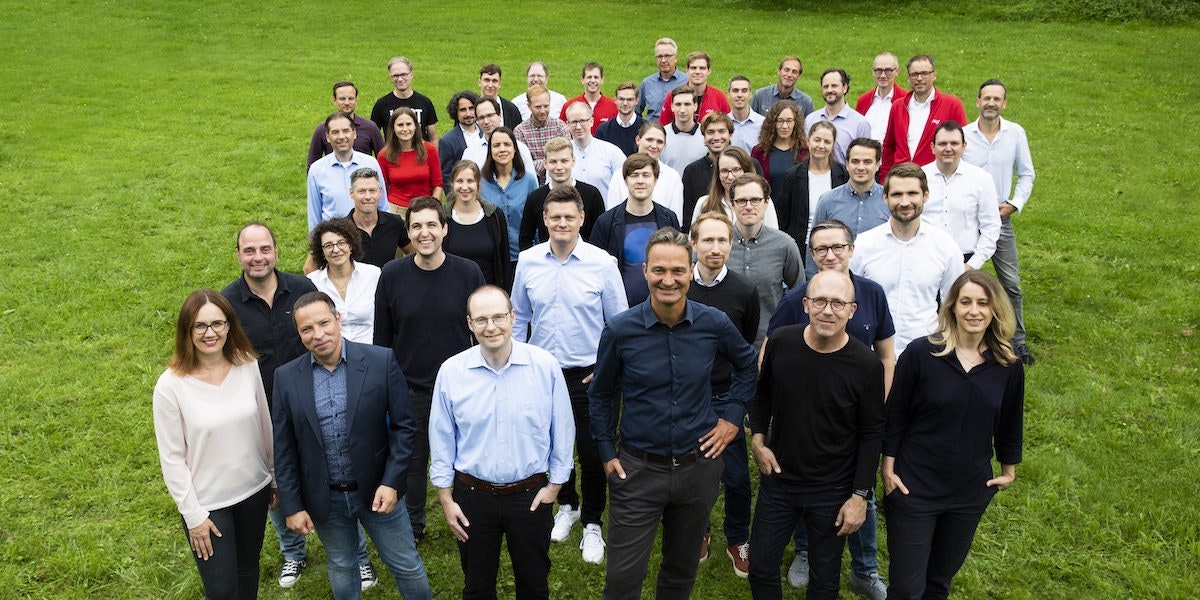 Number of rounds: 90
Notable investments: Medical imaging startup SurgicEye, LiDAR sensor startup Blickfeld and robotics startup finleap connect, all Munich-based.
Last fund size: €320m (July 2018)
What you need to know: High-Tech Gründerfonds is a public-private VC firm based in Bonn which invests directly in early-stage tech companies with high growth potential. 
It invests in companies that are under three years old and are headquartered in Germany or have some connection to the country. Tickets start at €1m in the seed round, and later stage investments can go up to €3m.
Verve Ventures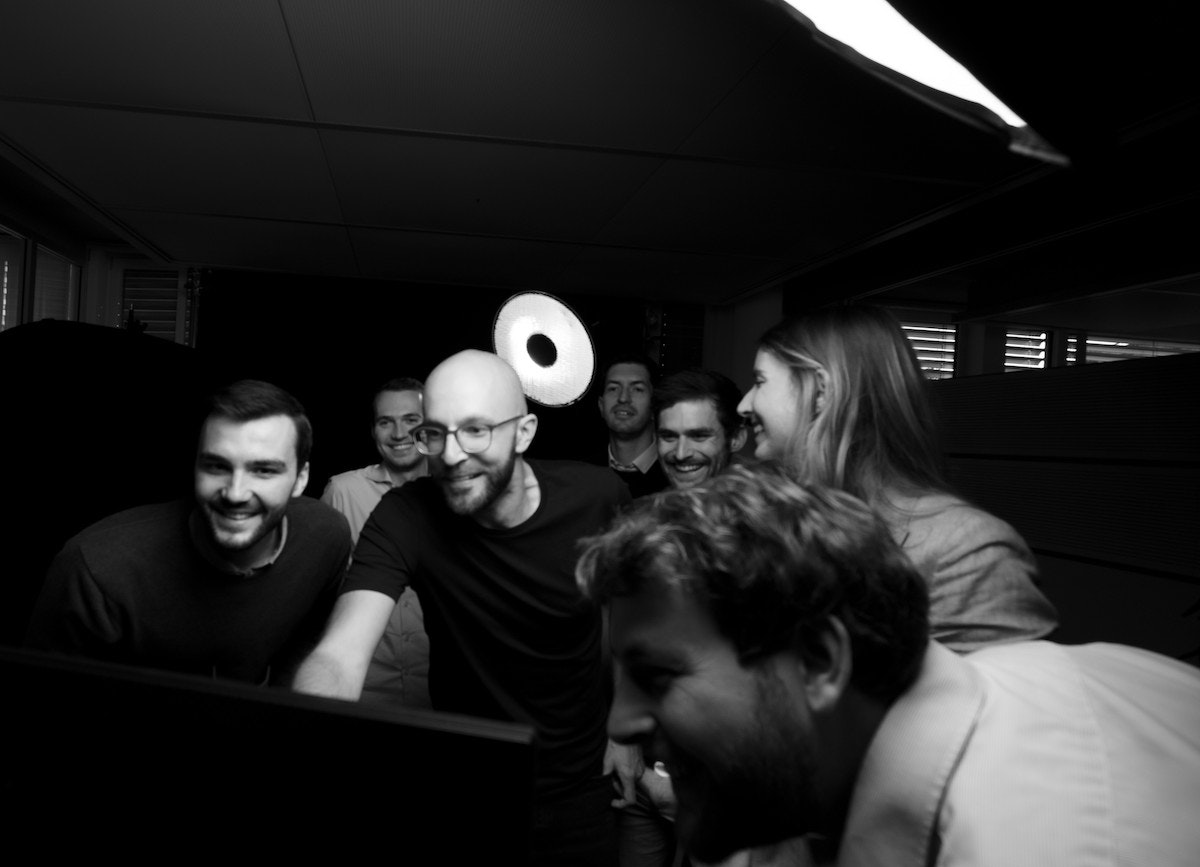 Number of rounds: 65
Notable investments: Zurich-based autonomous drone startup Verity, Swiss farming robotics startup ecoRobotix and German spinal cord treatment startup ONWARD.
Last fund size: N/A
What you need to know: Launched in 2010 with offices in Zurich, Lausanne, Berlin and Paris, Verve Ventures is a VC firm backed by Switzerland's third-largest bank, Zürcher Kantonalbank, family offices and pension funds. It invests up to €5m per ticket with a pan-European focus. 
Its team consists of individuals with backgrounds in biotechnology, theoretical physics, computer science, biomedical engineering, corporate law, finance, medieval history and journalism.
What the firm says: "Europe is home to some of the best technical universities in the world. The entrepreneurial ambitions of scientists to bring innovations from labs to the market are on the rise, thanks to a new generation of professors that encourage them, and an increasing number of role models who were successful with deeptech startups. Public funding for technologies that are deemed strategic is on the rise in Europe, too.
"What technical founders need to succeed, however, is backing by investors that understand their technology, are patient enough to embark on a long journey and can help shape the commercial orientation of startups with their experience and deep networks in relevant fields. With an investment team predominantly made up of engineers and scientists, and a large and growing deeptech portfolio to prove our conviction, Verve Ventures is keen on financing the smartest technical founders in Europe. We don't mind investing early as our recent push into quantum technologies has shown, and are doing a lot of work to explain to the wider world why Europe has an edge in this topic."    
LocalGlobe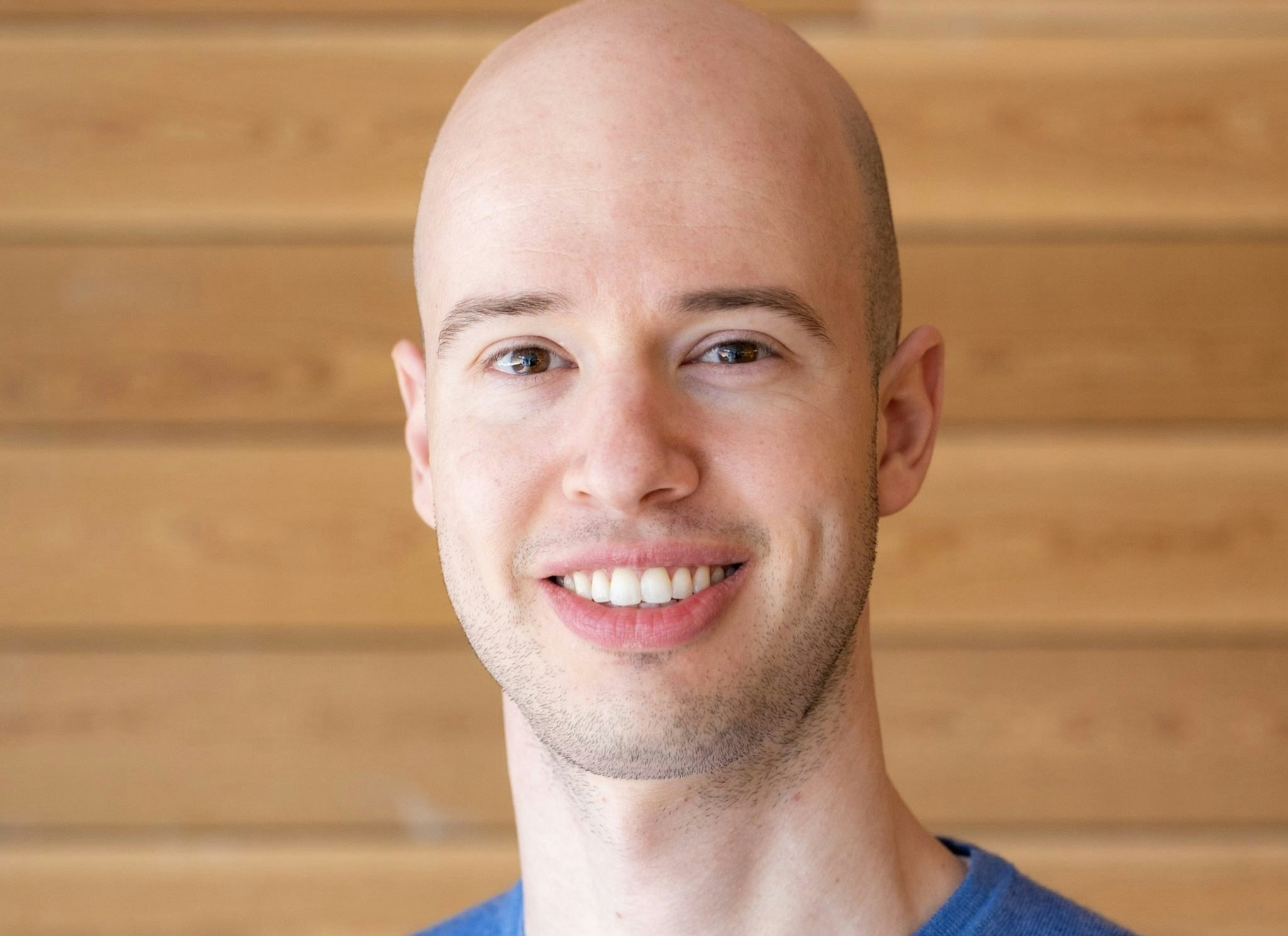 Number of rounds: 50 (including Latitude fund)
Notable investments: Recruitment software company Beamery, AI-based news creation startup Signal AI and cloud-based document platform Rossum, all London-based.
Last fund size: $150m (April 2021)
What you need to know: LocalGlobe has been one of the best known seed-stage investors in Europe since father and son duo Robin and Saul Klein kicked it off in 2015. Since then, it's launched numerous funds and invested in over 200 startups.
It's not only hot on the seed investment trail, but has been active in backing companies at the later stage (Series B+) since it quietly launched its sister fund Latitude in 2019. It's backed over 25 companies with the fund so far.
A recent analysis by Sifted found that LocalGlobe ranks tenth in terms of deal count with female-founded startups, investing in 46 of them from 2016-2021.
What the firm says: "At LocalGlobe and Latitude we've been bullish for years on the potential to build global winners in frontier tech in New Palo Alto — the ecosystem of world-class universities and leading tech companies within a four-hour train ride from London's King's Cross, including Cambridge, Oxford, Manchester, Bristol, as well as Paris and Amsterdam.
"Despite the meaningfully higher volumes of capital pouring into European startups, when it comes to nurturing and scaling companies that require patient R&D before they can generate revenue — Europe remains severely undercapitalised, missing strategic opportunities to other markets even in areas where it has a material edge in talent and infrastructure.
"We continue to see machine learning maturing in performance and tooling towards real impact in crucial areas like climate and manufacturing within the next couple of years. We're also particularly excited about the expanding reach of quantum computing and robotics — two areas we've invested in where Europe has a real advantage — to unlock new applications in hardware infrastructure and the life sciences."
Partech Partners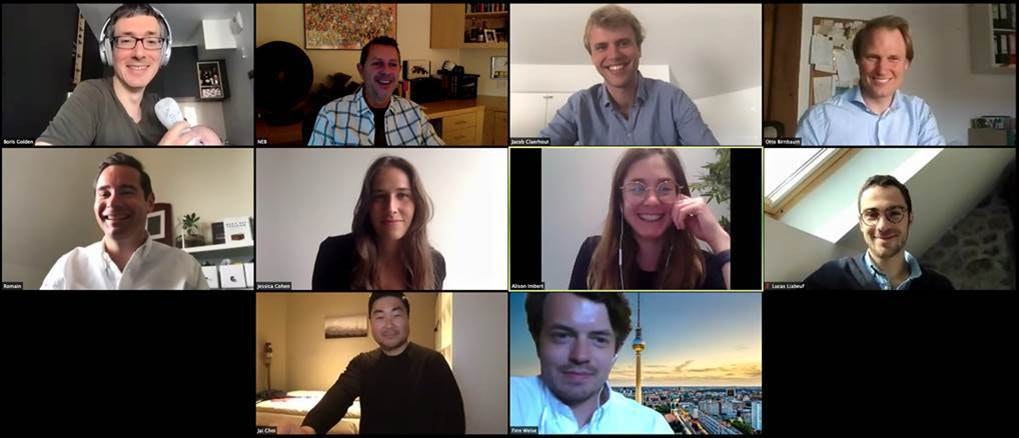 Number of rounds: 48
Notable investments: French fantasy football startup Sorare, French IoT service provider Sigfox and London-based data privacy company Privitar.
Last fund size: $750m (November 2021)
What you need to know: Partech Partners is a global VC firm headquartered in Pfiaris, with offices in San Francisco, Paris, Berlin and Dakar. It invests in startups at seed, venture and growth stages.
On diversity, Partech has made an effort to improve their gender balance in recent years. 31% of its seed funding globally since 2019 has gone to female cofounders.
Octopus Ventures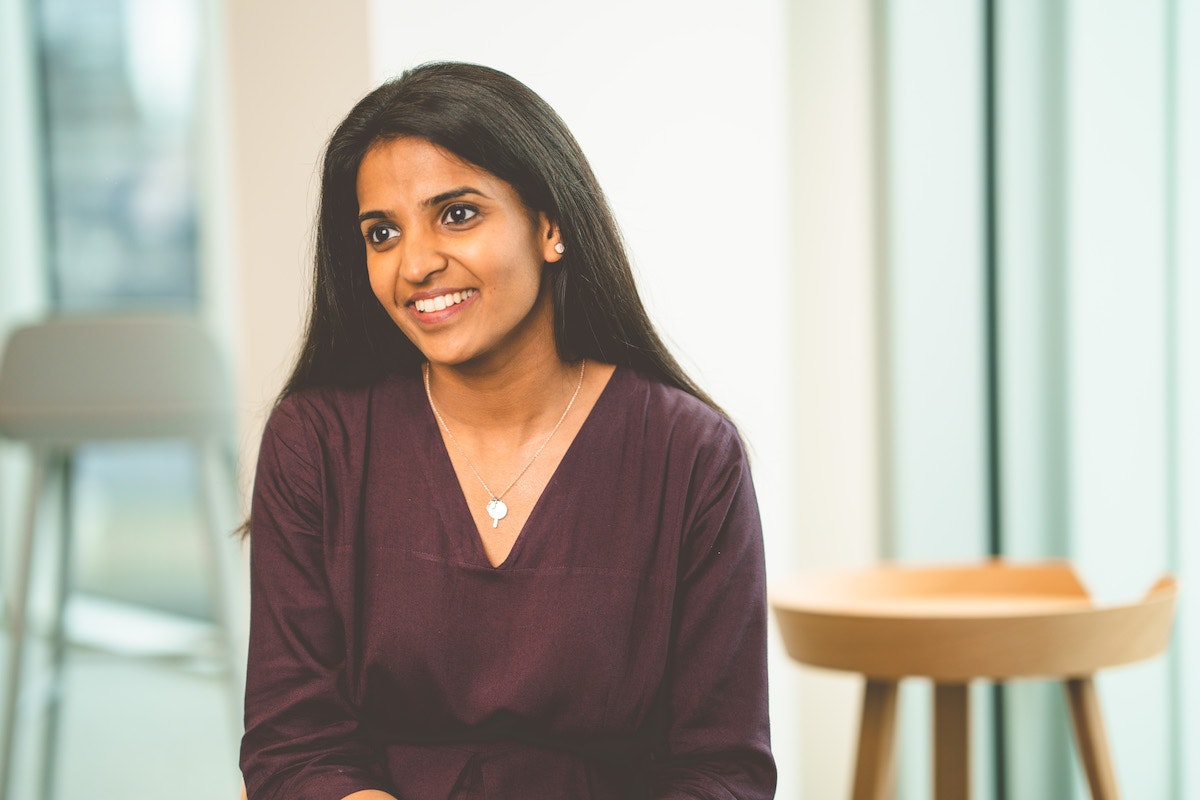 Number of rounds: 47
Notable investments: WaveOptics, Manchester-based data analytics-as-a-service startup Peak and London-based data management platform Permutive.
Last fund size: £200m (November 2021)
What you need to know: Forming part of Octopus Group, Octopus Ventures invests in companies mainly from seed to Series B across Europe, but keeps a close eye on the UK particularly, writing cheques between £1-10m. 
It's got a pretty impressive score of 4.2 out of 5 on Landscape, the Glassdoor for VCs, where founders rate their experiences with investors. On its investment team of nine, just two are women. The team consists of people with backgrounds in computer science, electronics and engineering.
What the firm says: "Deeptech is having a moment. Whether it's the ability to develop vaccines in record speed, the enormous challenge of climate change or how automation could help overcome workforce shortages, the world has woken up to the value of deeptech and its potential to solve important and difficult problems. The need to keep pushing the boundaries of technology has become urgent, and it's this that drives our investment approach.
"As you'd expect, this urgency is translating into faster adoption too, as businesses are forced to adapt to a changing world. We're seeing this particularly in industries that have been affected by workforce shortages, which are now far more willing to trial new solutions that remove their dependence on physical labour.
"Perhaps ironically though, deeptech startups are also having to work hard to attract the talent they need, especially when it comes to the commercialisation of IP and translating it into scalable products. There are lots of opportunities for folks with this kind of experience.
"In terms of the areas we are most excited about, we are particularly keen to hear from founders in the following sectors: drones, robotics, mobility, human computer interfaces, AR/VR, quantum computing, ML/AI infrastructure, advanced manufacturing, 3D printing, automation of machines, space and rockets and climate tech (anything that could make the world carbon negative)."
Speedinvest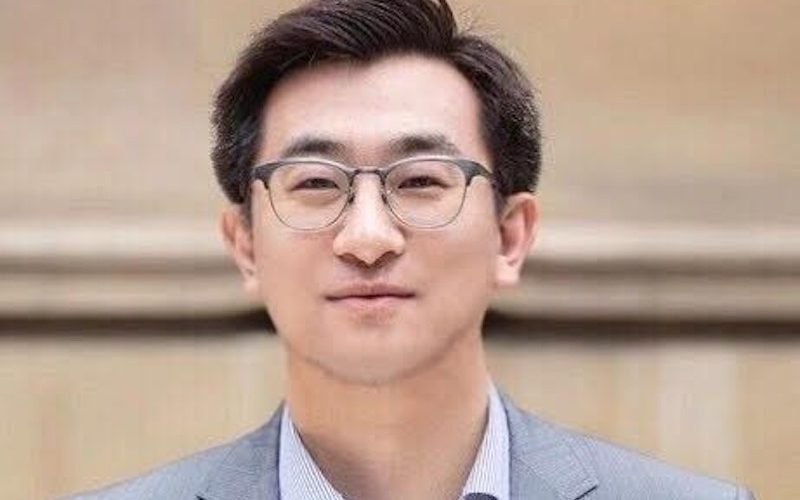 Number of rounds: 39
Notable investments: Munich-based battery analytics software startup TWAICE, Berlin-based cybersecurity startup Fraugster and Berlin-based automated accounting platform CANDIS.
Last fund size: €80m (climate tech fund)
What you need to know: Despite being a generalist firm, Austria's Speedinvest has developed a niche in a few tech sectors, including deeptech. It has a specific deeptech team of data scientists, physicists and founders investing in early-stage deeptech startups, with ticket sizes ranging from €200k-2m. Aside from deeptech, Speedinvest takes an interest in sustainability. In March, it launched a database of European climate tech startups in partnership with Creandum.
What the firm says: "We see artificial intelligence, advanced materials, biotechnology, photonics, robotics, and quantum computing as promising sectors. We have made several exciting investments in each category and will continue to do so as we also actively invest in additional sectors going forward.
"Within the AI space, we think it's now time to fund cutting-edge AI technologies specifically in the fields of deep reinforcement learning, generative adversarial networks, human machine interface and graph neural network (GNN), and we are less interested in investing in commoditised AI in specific verticals.
"For quantum technologies, we are looking for application focused quantum software and horizontal hardware agnostic opportunities. For biotechnology and related fields, we are interested in protein structure, genomics and synthetic biology. And lastly, we're also keen to invest more in novel materials with scalable fabrication solutions and wide band-gap semiconductors in the semiconductors and material science sectors."
Kima Ventures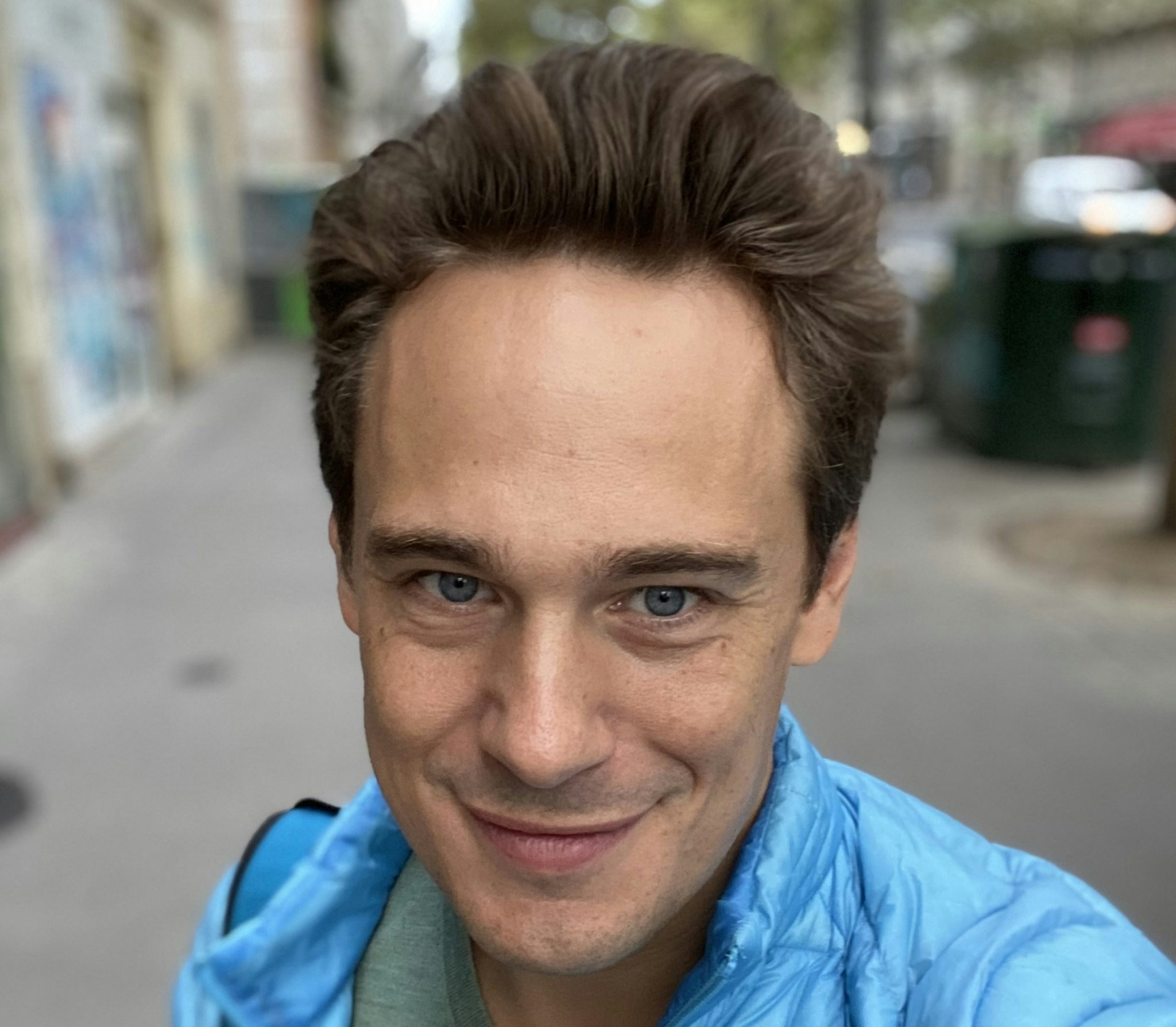 Number of rounds: 36
Notable investments: Fantasy football startup Sorare, Paris-based robotic wheelchair startup Wandercraft and Paris-based blockchain security startup Ledger.
Last fund size: N/A
What you need to know: Paris's Kima is one of the most active investors in the world, backing two startups a week.
The firm was created by billionaire French entrepreneur Xavier Niel and is managed by Jean de La Rochebrochard.
There's more interest beyond deeptech for Kima, though. Rochebrochard told Sifted last year that its eye in the next few years will be on travel tech: "If someone wants to make money today, I say: pick the five most beautiful pearls of travel tech and you'll do brilliantly."
Almi Invest
Number of rounds: 35 
Notable investments: Radar sensor company Re:newcell, solar cell producer Epishine and energy data visualisation startup Eliq, all based in Sweden.
Last fund size: SEK650m ($76m)
What you need to know: The VC arm of the Swedish state-owned company Almi Group — mainly known for its healthtech investments — also dabbles in deeptech. Good luck wooing them with your pitch deck though, as only 5-7% of the 800-1,000 companies that approach the firm for investment actually receive it, a spokesperson confirmed. 
Aside from its focus on deeptech, Almi Invest also has a SEK650m greentech fund focused on tech that reduces CO2 emissions.
What the firm says: "A strong trend I see is new companies that develop technology for the decarbonisation of steel, cement, and fertilisers. Another partially overlapping trend is innovations that create new circular flows — recycling and value addition of side and waste streams from industry. Examples here are textiles and waste / side flows from the pulp and steel industry. A third trend that I see is advances in materials research, new production methods and digital tools for simulation, calculation, design and machine control that have involved the development of completely new material alloys with improved properties in terms of, for example, conductivity, transmittance, hardness, abrasion resistance, corrosion resistance and thermal conductivity. This provides an opportunity to improve and optimise existing products and processes and to develop completely new ones. Examples here are additive manufacturing, alloyed nano coatings and various applications of graphene."