It's set to be a busy year for the public markets. Following in the recent footsteps of Deliveroo, Cazoo and Huuge, 40 European tech companies are looking to go public, according to a dataset from Dealroom, boasting a combined valuation of €115bn. 
While only 6 of the 40 are fintechs, they take up a huge 43% of the combined market valuation at €50bn. The fintechs also attracted 38% of that group's funding, driven by outliers like Klarna — Europe's second most valuable unicorn.
These six companies — Wise (formerly TransferWise), Klarna, Checkout.com, WorldRemit, Trustly and Allfunds — are looking to list soon, from London to New York to Amsterdam. 
It's an interesting environment to go public in. Tech stocks have been buoyant throughout the pandemic and alternative methods of listing, using special purpose acquisition companies (SPACs) or Spotify-style direct listings, are on the rise. 
We take a dive into the companies which are set to float. Where they are opting to list? How are they going to list? And which investors are set to cash in?
Wise
Wise, the cross-border money transfer company, is expected to list on the London Stock Exchange via a direct listing. Valued at €4.5bn at its last funding round, the company made £303m in revenue and a healthy post tax profit of £21.3m in 2020. 
The valuation Wise is looking for when they list is yet to be confirmed — it's expected to be at a premium to their last round. Calculations below use an estimate of €5.5bn which, combined with shareholder research by Beauhurst, gives us ballpark figures on which VCs are set to cash in the most. 
Some of Wise's early investors include Seedcamp, Index Ventures and Peter Thiel's fund, Valar Ventures. 
The biggest winner of the pack is set to be Valar Ventures, which owns a 12.98% stake in Wise, which is worth €714m at a €5.5bn valuation. Not a bad return for the firm's first ever European investment, having led the Series A round back in 2013.
Other major investors include Silicon Valley titans Andreessen Horowitz (9.9% stake / worth €549m) and IA Ventures (10.3% / €567m), beaten only by Wise cofounders Taavet Hinrikus (13.75% / €756m) and Kristo Kaarmann (20.15% / €1.11bn) — both of whom have also cashed in small chunks over the secondaries.
Some of Wise's seed backers, like Seedcamp and Index Ventures, will see smaller returns, having decided to cash in early.
Seedcamp participated in a 2016 secondary share sale and then sold the rest of their stake to Draper Esprit, who now own 0.69% of Wise, worth €38m.
Index Ventures has cashed out almost completely. In 2017, they sold 25% of their stake in Wise, before cashing in 99.5% of their remaining shares in 2019. 
Based on Sifted estimates*, Index pocketed an approximate total of €66.8m from their sale of Wise shares.
A nice return, for sure, but if they were to sell on IPO day, Index could have netted €145.7m – over 2x what they actually made.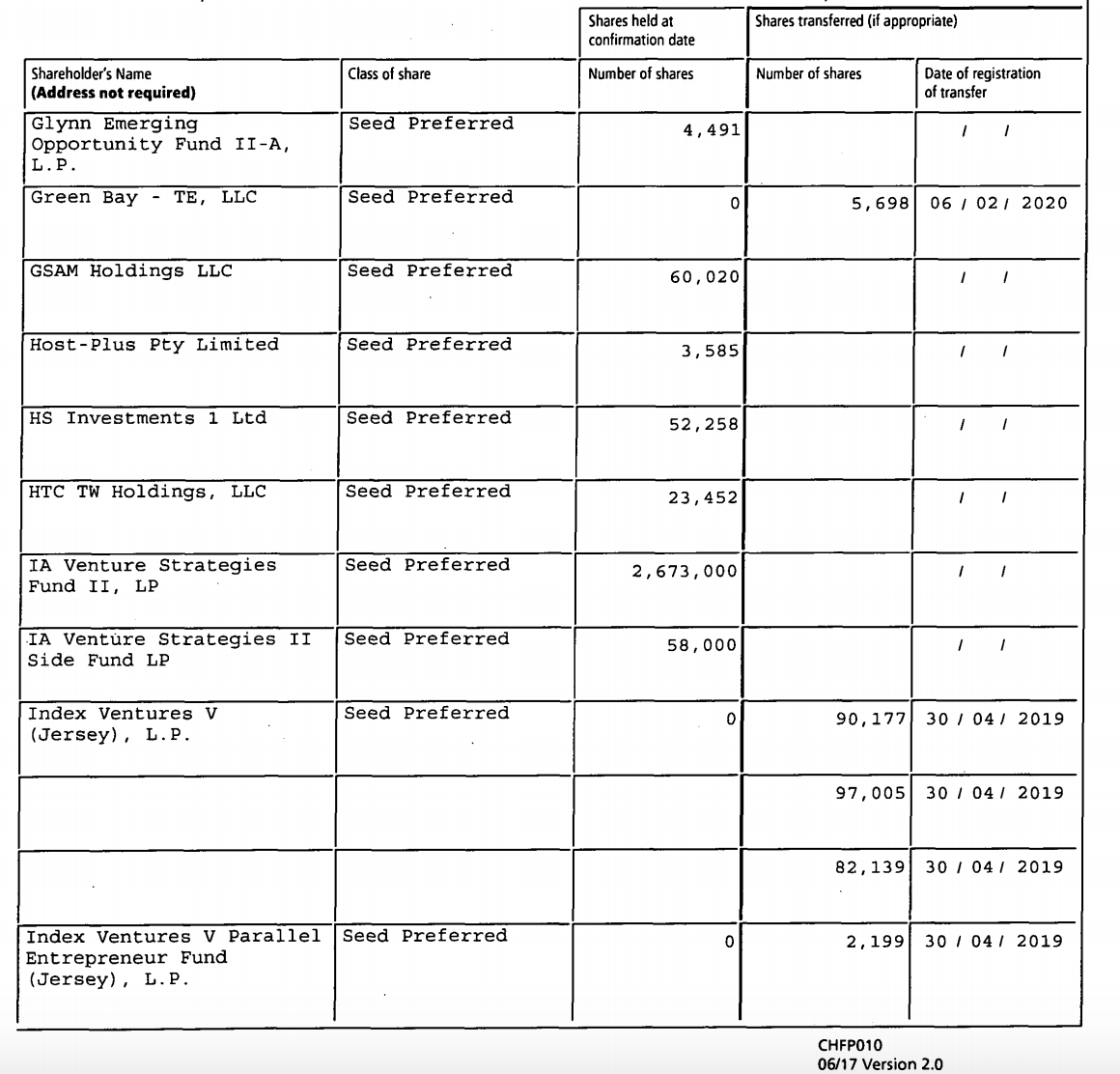 Klarna
Swedish buy-now-pay-later firm Klarna, founded in 2005, is the second oldest of the six. It's now also Europe's second most valuable startup — worth $31bn after it closed a $1bn private funding round in March. 
Klarna's first investor was Swedish angel investor Jane Walerund, who invested in the company after meeting its three founders, Sebastian Siemiatkowski, Niklas Adalberth and Victor Jacobsson, when they were students at the Stockholm School of Economics in 2004. 
It's believed that Walerund invested 600k Swedish krona (~$70k) for a 10% stake in the company. However, she's also reported to have sold the majority of her shares for an undisclosed amount. 
Other early investors who can expect to cash out big include Sequoia, AB Oresund and Atomico. 
AB Oresund invested in 2007, two years after the company was founded; Sequoia secured a stake worth $9m in 2010, when the investment firm's superstar partner Michael Moritz joined Klarna as a board member, and Atomico invested in 2012. Moritz then became chairman of the board at the end of last year. 
More recently, Northzone, Bonnier, TCV, Merian Chrysalis, Bestseller Group, Permira, Visa, Dragoneer, Silver Lake, GIC (Singapore's sovereign wealth fund), Ant Group and the Commonwealth Bank of Australia (CBA) have backed Klarna, according to the company.
Klarna doesn't publicly disclose its cap tables, but the CBA is known to own a 5% stake  which it acquired for $300m across 2019 and 2020. That stake is now worth around $1.55bn, and shows that if other investors own just a 1% stake, that bags them $310m.
Speculation is rife about where the fintech will choose to list for its upcoming direct listing. 
Sebastian Siemiatkowski, Klarna's cofounder and CEO, recently appointed Niclas Neglen as chief financial officer to kickstart the process. 
Checkout.com
Payments processor Checkout.com is the youngest of the cohort that could IPO this year. It was founded in 2012 and is currently valued at $15bn. 
The company had a successful 2020, tripling the payments it processed from 2019 to last year. It's part of a wider boom for the payments sector, exemplified in Stripe's $600m funding round in March this year, which brought the company a $95bn valuation. 
Working out the exact shareholding of investors into Checkout.com is tricky — the company has amalgamated its ownership into a company, Checkout Payments Group Limited, based in the Isle of Man, where companies aren't obliged to publicly reveal shareholders. 
According to data from Beauhurst, however, investors include Blossom Capital, Insight Partners, Coatue Management, Digital Sky Technologies, Endeavour Catalyst, Greenoaks Capital Management, Tiger Global Management and the Government of Singapore Investment Corporation. 
Checkout.com is unusual in that it counts just one European investor, and initially wasn't big on VC funds. Its first institutional investment was its huge Series A round in 2019, where it raised $230m — one of the biggest Series A rounds ever in Europe. 
Checkout.com's founder Guillaume Pousaz has said that although he feels no pressure from investors to list the company, it makes sense to do so given the size it's reached. Pousaz has also said it will probably list in the US.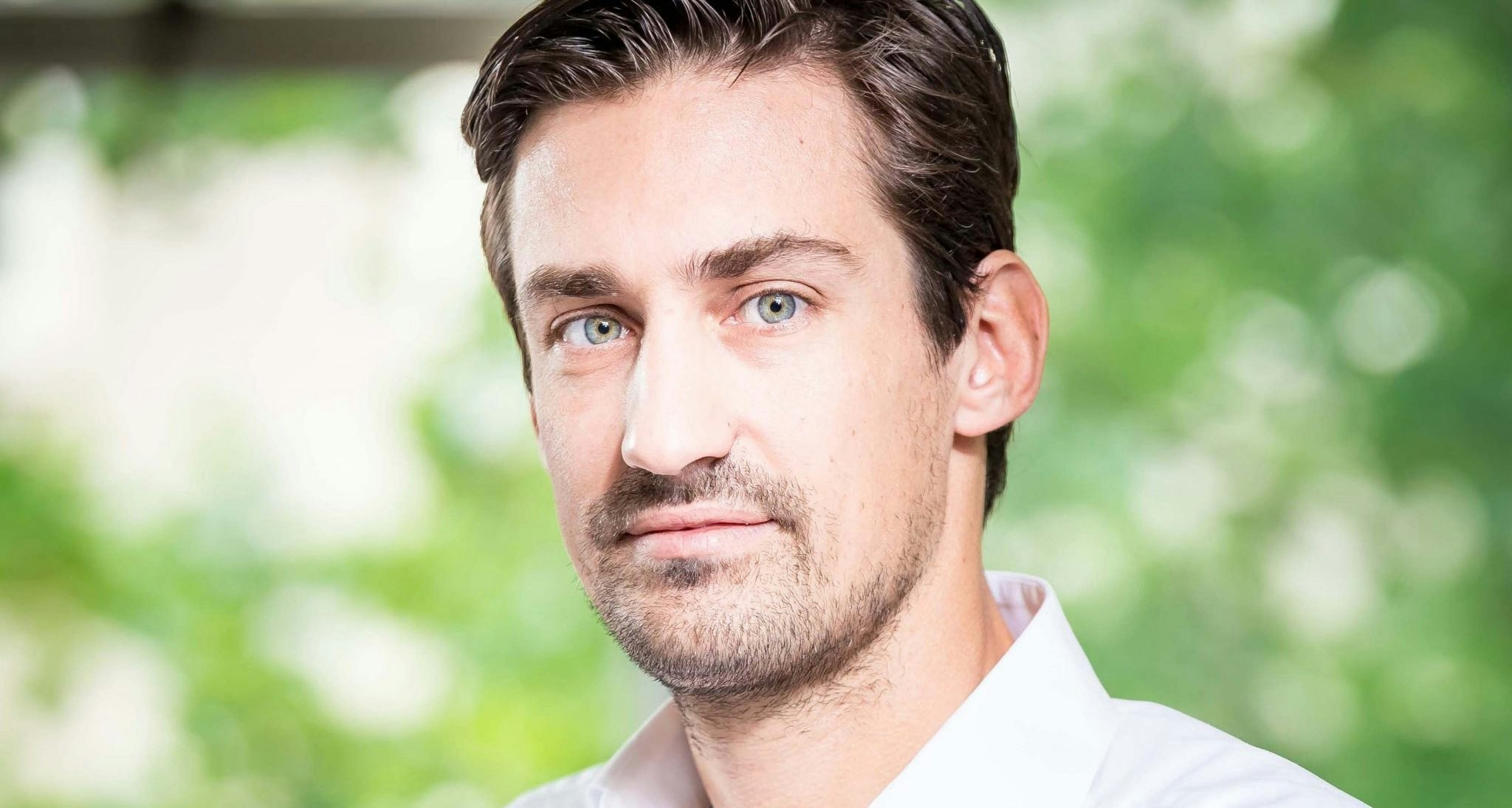 Worldremit
London-based international transfers and remittance company WorldRemit is reportedly looking to list in New York via a SPAC in what will be seen as a blow for the London Stock Exchange — which was hoping to keep them in the UK. 
SPACs are all the rage across the pond — this is another example of their growing influence on the European tech scene.
They'll be targeting a valuation that exceeds their most recent €1.25bn, calculated by Dealroom after their cash and stock $500m acquisition of Y-Combinator alum Sendwave in 2020.
That means it took WorldRemit exactly ten years from founding to become a unicorn, comparatively longer than many of the more well known London fintechs like Monzo (three years), Revolut (three years), Checkout.com (six years) and Wise (six years).
WorldRemit highlights the main benefit for VCs of getting in early and sticking to their guns — a big slice of the company. According to data from Beauhurst, the largest shareholder is Accel with 21.3%, who invested four times through Series A to Series D from 2014 to 2019. At WorldRemit's current valuation, their share is worth €266m. 
Other major shareholders include early Facebook investors TCV with 6.14% or €76.8m and WorldRemit's cofounder Ismail Ahmed, with 11% and a €137m payday on the way.
Trustly 
Online banking payments company Trustly, which allows consumers to shop online without using a debit or credit card, is looking to IPO this year at around €8bn. It's currently uncertain whether they'll opt to list in their HQ city, Stockholm or in the US.
This is more of a win for private equity investors, Nordic Capital in particular, than VCs. 
In 2018, Nordic Capital purchased a 70% stake in Trustly at a valuation of around €700m. A June 2020 growth equity round, with participation from the Investment Corporation of Dubai, Blackrock, and Aberdeen Standard Investments, then saw Trustly valued at $1.1bn, with the consortium taking a minority stake.
While we don't know Nordic Capital's exact holding (it would have decreased after the last round), we do know that they are still majority shareholders. Assuming they own no more than 50%, Nordic Capital is due for a windfall in the region of €4bn, almost 6x-ing their first €700m investment. Not a bad bit of business. 
Allfunds
Madrid-based Allfunds, founded in 2000, is the oldest of the cohort. The B2B funds platform is reportedly planning to list on Amsterdam's Euronext which would value the firm at between $6bn and $7bn. 
The company's owned by Credit Suisse (14%) and BNP Paribas (22.5%), while private equity fund Hellman and Friedman and Singapore's sovereign fund, GIC, own the rest (63.6%) — according to an Allfunds spokesperson.
Spanish and Italian banks Santander and Intesa Sanpaolo used to control 50% of Allfunds each, but sold their stakes in 2017.
It's reported that Allfunds wants to carry out its IPO in the second quarter of 2021. 
The decision to list in Amsterdam comes as data shows the city's Euronext is now trading a higher volume of shares each day than London — it saw £8.1bn worth of shares traded each day in January, while London saw £7.5bn. 
*A note on the calculations
Secondary share sales are when an existing stockholder of a private company sells their stake to a third party. Put simply, it lets early investors cash out before a larger liquidity event, like an acquisition or an IPO.
Calculating the amount Index Ventures netted in secondary sales requires some educated guesswork — and an affinity for Companies House filings. 
By looking at Wise's annual confirmation statements, we know that Index sold 237k shares of Wise in 2017 followed by 700k in 2019. Using information on the total shares issued at the time, we can work out what percentage of the company Index owned (and then sold). This translated to 0.68% in 2017 and 1.97% in 2019.
The final piece of the puzzle is working out the value of these shares. If you multiply the percentages Index sold by Wise's respective valuations in 2017 and 2019, you come to the figure of what Index banked: €66.8m.
An Index spokesperson confirmed that this was "pretty much spot on".
Bill Leaver is Sifted's analyst. He tweets erratically from @billeaver4
Freya Pratty is Sifted's news reporter. She tweets from @FPratty