Is 2020 going to be the year when European startups start to poach talent from the US? Is it going to be the year when American money pours into Europe?
Or will this be the year when remote working finally takes off, bullshit startup mission statements die and impact startups dominate?
These are just some of the big predictions for 2020 made by some of the brightest minds in the world of European startups — from investors such as Index Venture's Jan Hammer, founders like Taavet Hinrikus from TransferWise and community builders like Roxanne Varza from Station F — brought to you by our team of startup reporters across the continent.
There is not much they agree on, except that 2020 is going to be another huge year for the development of the European startup scene.
It's a bit of a monster list of luminaries, so we suggest you click and jump to the ones that look interesting. We have also tried to theme them by job role. Please read, share, discuss and disagree.
The investors predict
The founders predict
The ecosystem builders predict
The year bullshit startup "mission statements" die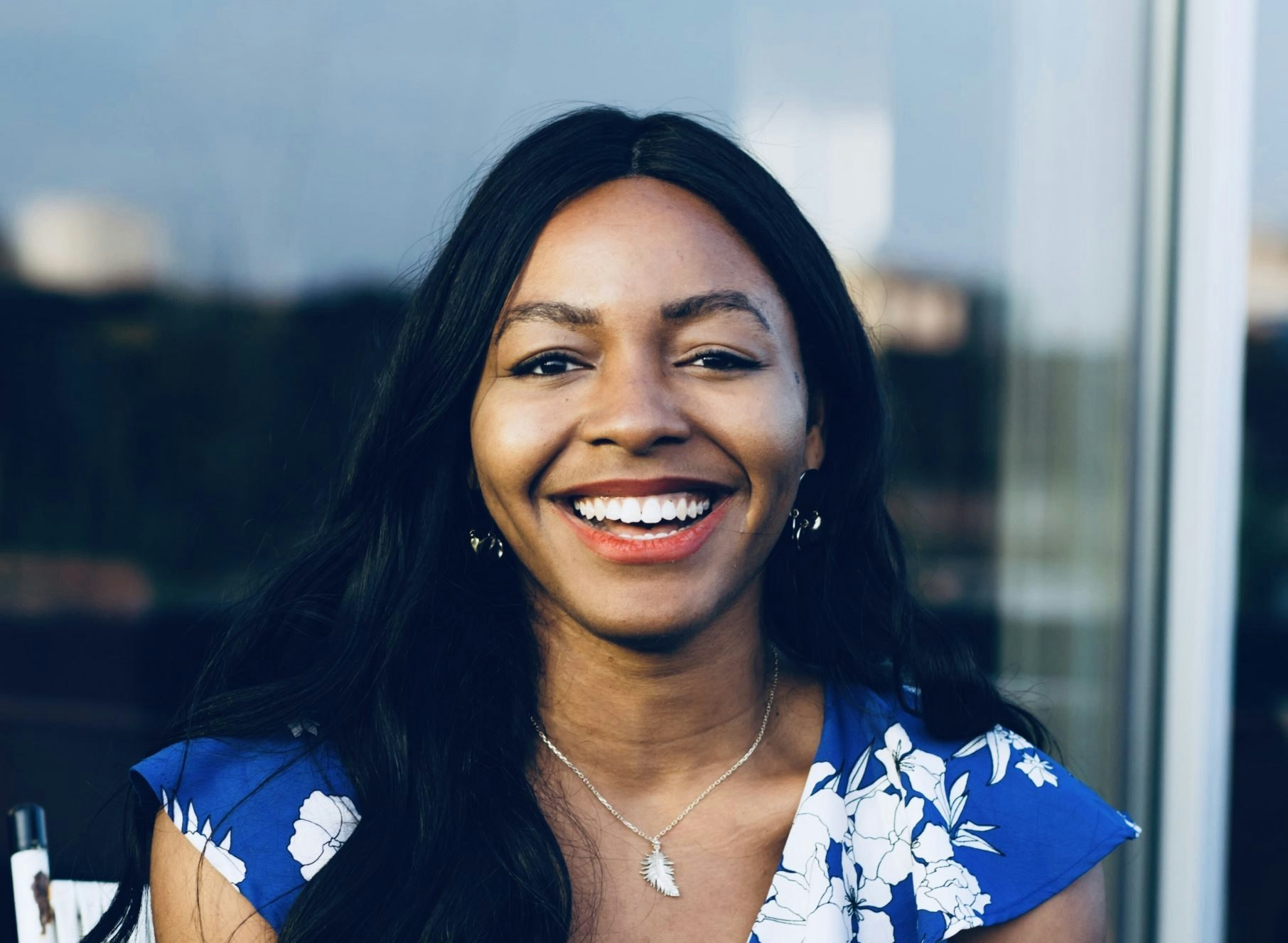 I think 2020 will be a year of greater nuance. We're reaching saturation point on glibly mislabelling things in order to tell a convenient story. In particular, I think about three words that have been everywhere in 2019: "mission", "community" and "diversity". 
Not everything is a mission, but we've allowed so many startups over the last few years to take that powerful word and stretch it to cover everything under the sun. It boggles the mind that someone could boldly call putting nice luggage in people's hands a world-changing mission.
At some point we figured out that if you tell ambitious millennials that they are doing something that matters they are willing to sacrifice personal wants, needs and preferences. Companies who can't really claim mission to simply win and retain talent by catering to those wants, needs or preferences, have been trying to masquerade for the sake of keeping personnel costs low and margins high. 
Ditto community, we finally noticed that if people feel a sense of belonging it generates powerful energy and goodwill that can serve as an incredible catalyst for action that you'd normally have to pay or beg to make happen. Actions like evangelising our products, paying a premium for it, or staying stubbornly loyal no matter what.
Calling everybody who buys your product part of a community when you have done nothing to foster meaningful bonds between them is a lie. Calling everyone who uses your coworking space a community because they are spatially close and you host a Thursday evening yoga class is a lie; and none of it will hold for much longer.
It's only easy to convince people that any old nonsense is community until they have real spaces of belonging in their lives to measure against. Those spaces are a-coming. More organisations seeking to create community for its own sake or in order to leverage it are going beyond lip service, are bringing in people who get community, and committing real resources to make it happen. Those who don't want to bother will find themselves left behind real quick. 
Finally, diversity. Frankly, I don't even know where to start. I suppose the gist of it is: I'm hoping more than predicting that 2019 is the end of the first wave of "tick-box diversity action" defined by well-intentioned empty talk and putting illusory change in place for appearance's sake in order to act as a shield against diversity-related criticism.
I really believe that with the rise of diversity-focused funds, and funds with champions of diversity and inclusion (D&I) on the investment teams, you're going to see more founders who are women and people of colour (POC) get their day, and that they are going to keep building companies in ways that reject the status quo and, before you know it, we won't be begging anyone to change, it'll be adapt or die.
The biggest worry for 2020?
I'm concerned that addressing the biggest societal issues we're facing (climate crisis, inequality, etc.) will require real sacrifice and uncomfortable choices that we, in our obsession with win-win solutions, will avoid until it's too late.
The most exciting sector for 2020?
Legaltech. It's been one of the slowest sectors to be meaningfully disrupted or augmented by tech. Now that some of the base/entry products are in place already, I think there's room for the unboxing of legal fees and complexity when it comes to process and documentation; these solutions should end 2020 in game-changing positions.
The company to watch in 2020?
Afrocenchix. One of the smartest and hardest-working teams I've ever met, and hustlers through and through. They are staring down a gigantic and grossly underserved market and have everything it takes to execute. Plus, Rachael and Joy are the sort of founders who truly care about the type of company and workplace they build to get there.
Daisy Onubogu is head of venture scouts at Backed VC
The year fintechs go global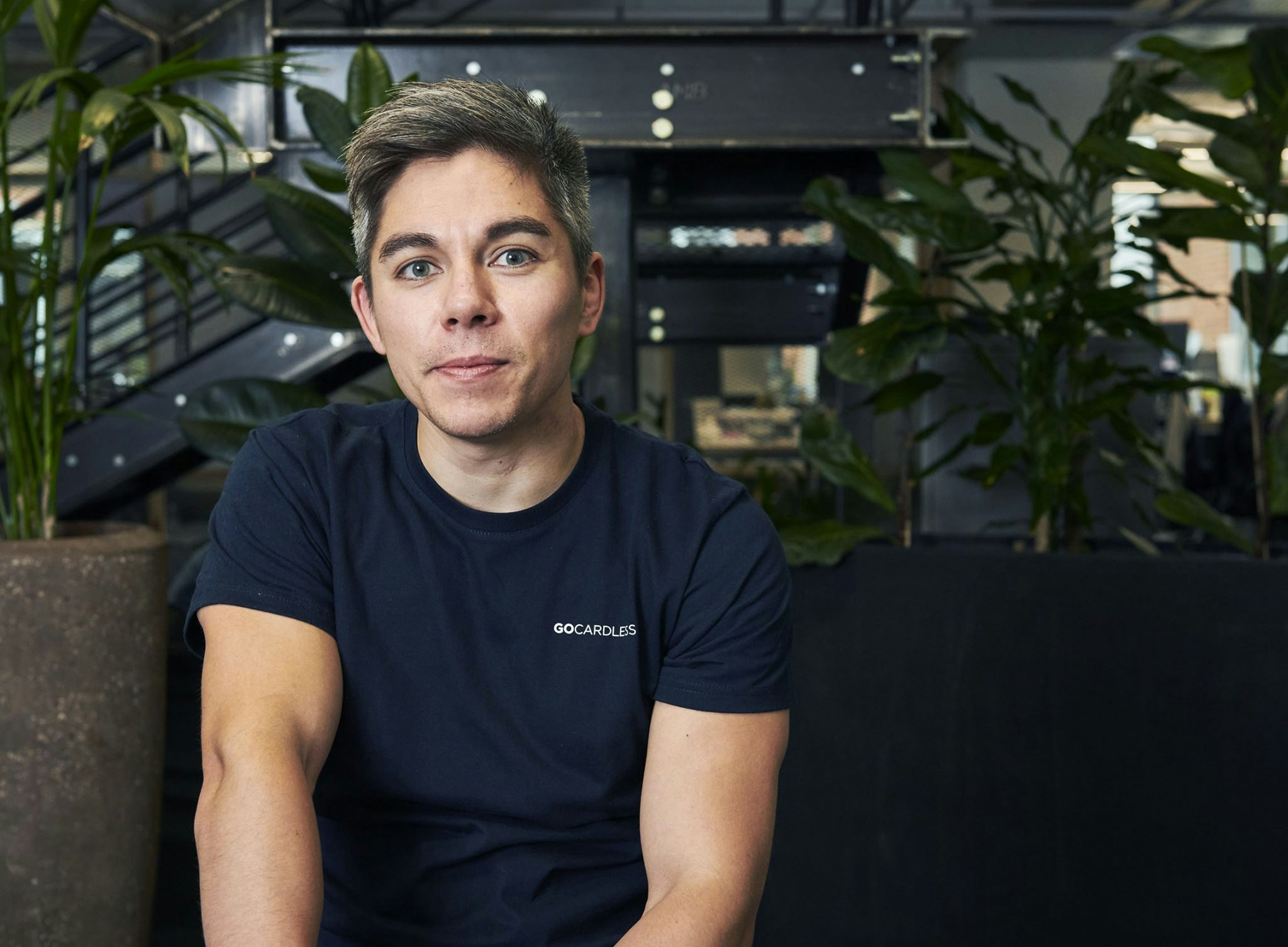 I believe that 2020 will be remembered as the year fintechs truly go global. Not only is this an exciting moment in our industry, it crucially introduces innovative business models to new markets, helping to solve pain points for consumers and companies around the world.
You could argue this trend is an extension of how we ended 2019. This year numerous fintechs, from Monzo to N26 to TransferWise, either made their first push into new markets or continued to expand their international footprint. At GoCardless we announced the world's first global network for direct debit. Soon American-grown competitors such as Robinhood will be coming to our shores. 
All this means businesses and individuals will have access to — among other things — easier banking, more transparent exchange rates, commission-free investing and a simpler way to collect international payments.
This trend represents a step-change in financial services: moving from a group of traditional providers that offer a wide range of products in a specific geography to fintechs with much more focused offerings that expand all over the world. We'll all face challenges as we enter different markets, from adapting to customer behaviour to navigating regulatory environments. But whatever the outcome, the shift is a welcome one as we reach the tipping point when fintechs can really play our role in fixing financial services on a global scale.
The biggest worry for 2020?
Brexit and the uncertainty it continues to create
The country with the biggest step-change in startup ecosystem?
The trend is more towards technology spreading across all countries. There has never been a better time to start no matter where you are from!
Hiroki Takeuchi is cofounder and chief executive of London-based fintech GoCardless 
The year US venture money pours into Europe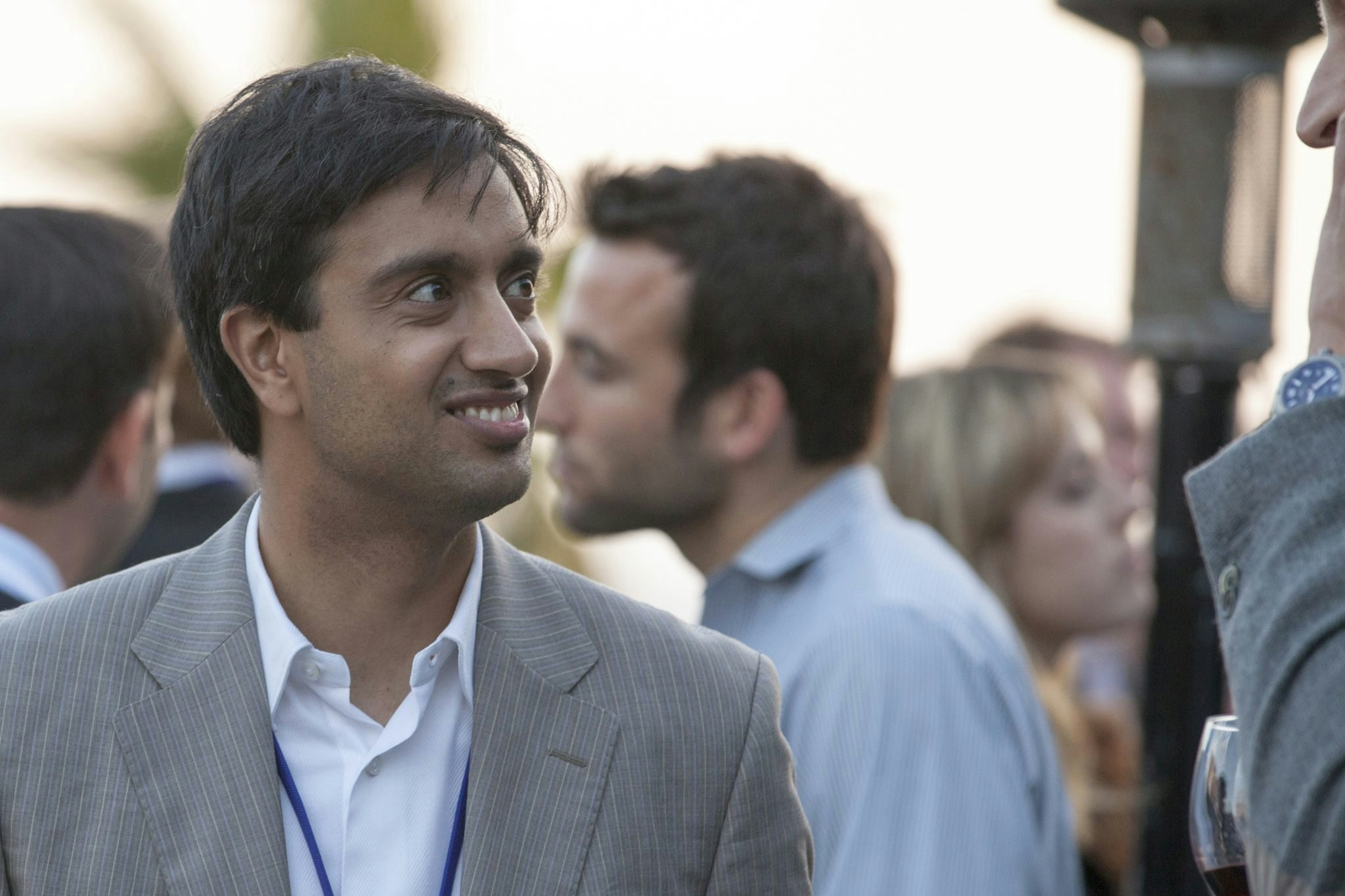 Europe is on the map of US investors. This side of the pond was all too ignored in the past, with most US companies choosing to focus instead on China, Israel and India.
That's all rapidly changing. Many of the top US firms — Benchmark, Battery, Lightspeed, Khosla, Kleiner, NEA, Sequoia — are already regularly flying over, courting European entrepreneurs, leading rounds, and competing with and beating incumbent European venture firms.
I see 2015 to 2018 as the experimental years, where much of US activity was centred around investing in the growth stage of a company. 2019 was the year where these companies began to test the hypothesis that they should broaden their activities to earlier stage rounds. 2020 is going to be the year this activity becomes mainstream and where even more companies follow the US leaders.
I wouldn't at all be surprised to see more US companies announcing a formal presence in Europe. I also wouldn't be surprised if more and more of the highest potential companies end up taking money from the US venture funds, who will deliver more access, knowledge and networks than the local firms.
For some there will be a dent in national pride and for others we might start hearing more complaints about deals getting too competitive and expensive.
As a whole, this is going to raise everyone's game in Europe. I think a lot more entrepreneurs will soar to greater heights and create a lot more wealth, which will only accelerate the virtuous cycle of starting great companies from Europe.
The biggest worry for 2020?
More tourists rushing into tech sector (which increases probability of disasters in future years)
The country with the biggest step-change in startup ecosystem?
France. The minister of European affairs has vowed to get to 25 unicorns in two years (which can easily be done by pumping dumb money into the system). But the ecosystem in Paris today is night/day compared to five years ago.
Hussein Kanji is a partner at London-based VC Hoxton Ventures
The year we talk about values more than unicorns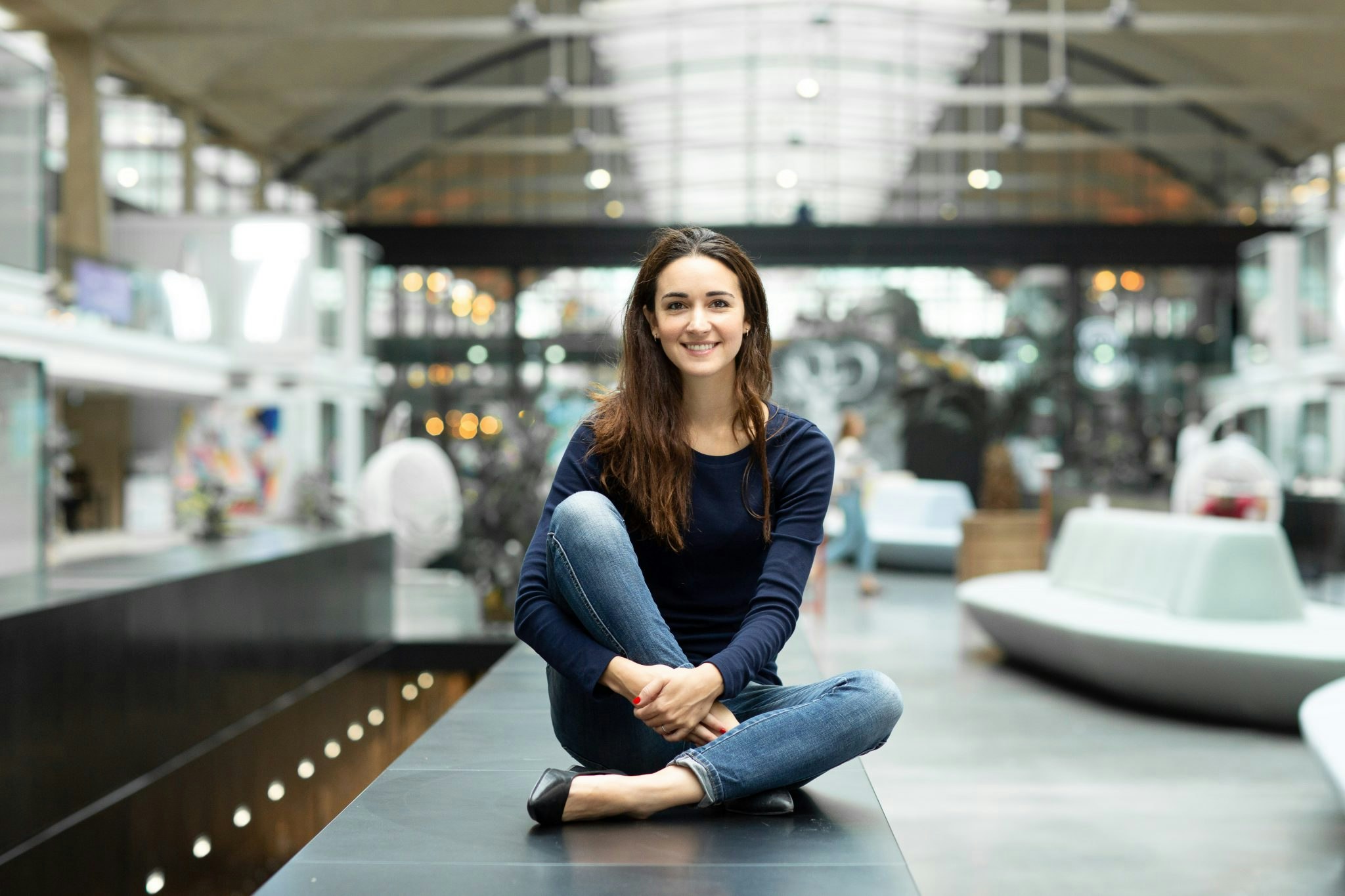 There were quite a few times this year when I heard key people in the ecosystem frustrated with how much attention is given to huge rounds of funding and unicorns.
At the same time we saw a huge shift with regard to values. Some of our ecosystem's leading chief executives have shown that they don't always uphold their values when big money is involved — leaving the rest of the ecosystem in a bit of an existential crisis and consumers conflicted, if not downright disgusted.
In 2020 I believe the ecosystem will make a shift away from financial obsession and more towards values obsession, with more emphasis on the role of investors. Not only are consumer trends moving towards more value-based businesses, but investors have a key role to play in the types of businesses and business practices that we enable in our society.
At Station F we will require that every single one of our 1,000 startups adhere to basic values, diversity and sustainability criteria. It isn't enough just to have good metrics, you need to show that you're actually using them for good. And we think it's only a matter of time before funds insist that their portfolio companies do the same.
The biggest worry for 2020?
Fake news 
The most exciting sector for 2020?
Companies founded by underprivileged entrepreneurs 
The companies to watch in 2020?
Neoplants, AgenT Biotech, DigiTall Paris
Roxanne Varza is the director of Paris startup campus Station F
The year of economic crisis (where startups are winners)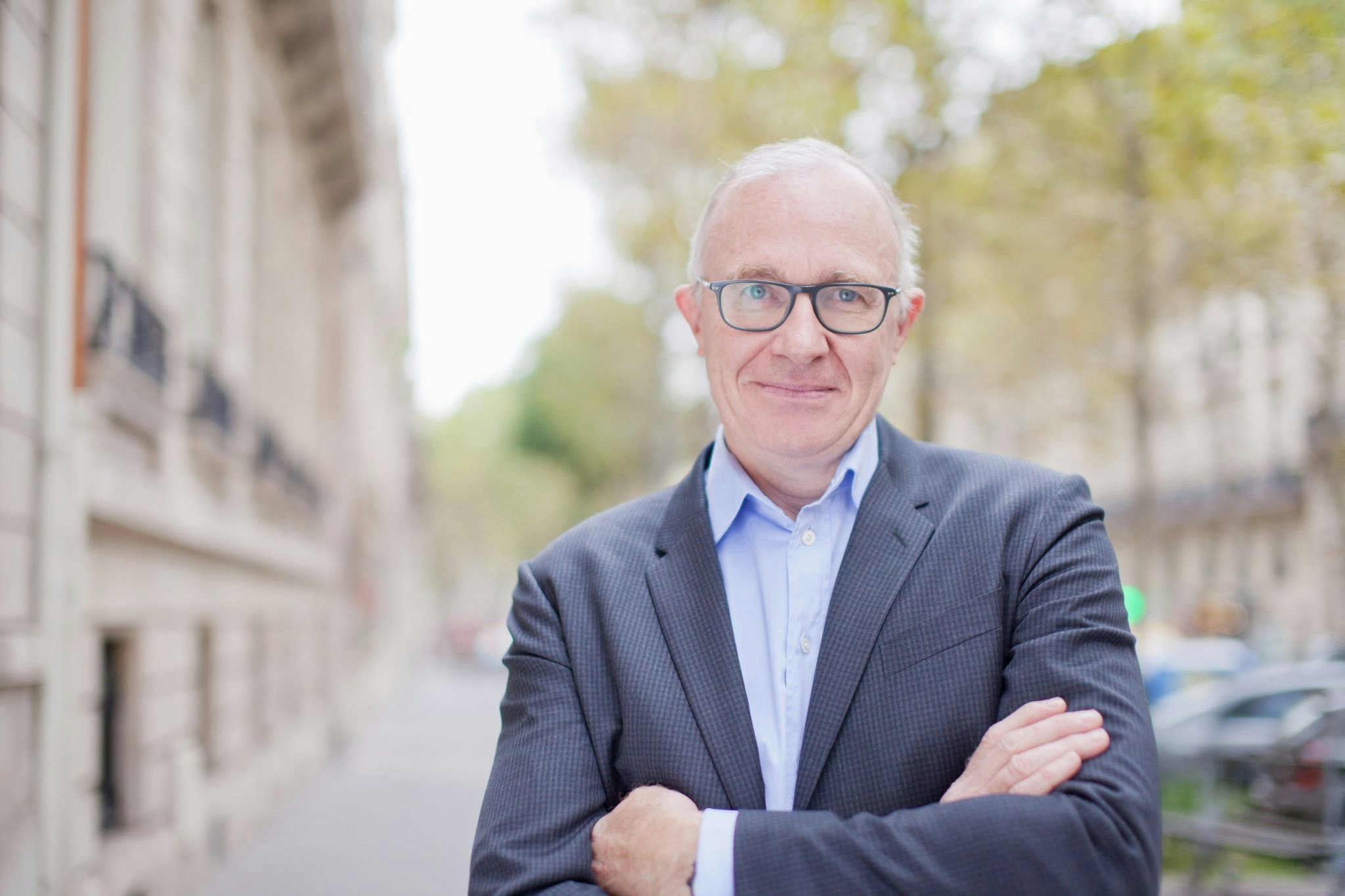 My prediction for 2020 is going against the current: a financial downturn is likely to follow an economic slowdown, but contrary to what a lot of people seem to think, it's going to be large companies that suffer the most, not European startups.
As a result, there might be a dichotomy between large companies and startups in this coming crisis. Startups will be more resilient because the general state of things in the European tech ecosystem right now is that three out of four companies have business models that are very sound and very solid management teams.
Tech isn't overvalued, I don't believe that. There are a few problematic cases here and there, usually very visible ones, but these are anecdotal. There's no broader negative trend. On the contrary, entrepreneurs are exceptional, startups are able to attract the best talent and they've got costs under control. They have a better hold on their unit economics (and access to them in real time) than most larger companies.
This overall trend that I'm describing has a downside for investors though: it means that the problem of finding an exit will pose itself even more acutely. Europe's biggest companies today still haven't fully grasped the opportunities that lie for them in the tech and startup space. Contrasting with that timidity, I think we'll see an inflow of capital from China and takeovers of European startups by Chinese companies. Of course that, in turn, could have important consequences for European innovation.
The biggest worry for 2020?
Lack of exit possibilities in the EU tech ecosystem. Excluding the few major floatations, in 2018 there were less exits in than during the year before that.
The most exciting sector for 2020?
Artificial intelligence is becoming real.
The company to watch in 2020?
UK global marketplace software as a service company Shedul, which owns the platform Fresha.
The region with the biggest step-change in startup ecosystem?
Scandinavia. It has had a tremendous rise, contrasting with Germany's weakness.
Philippe Collombel is general partner of global venture fund Partech
The year Europe poaches talent from the valley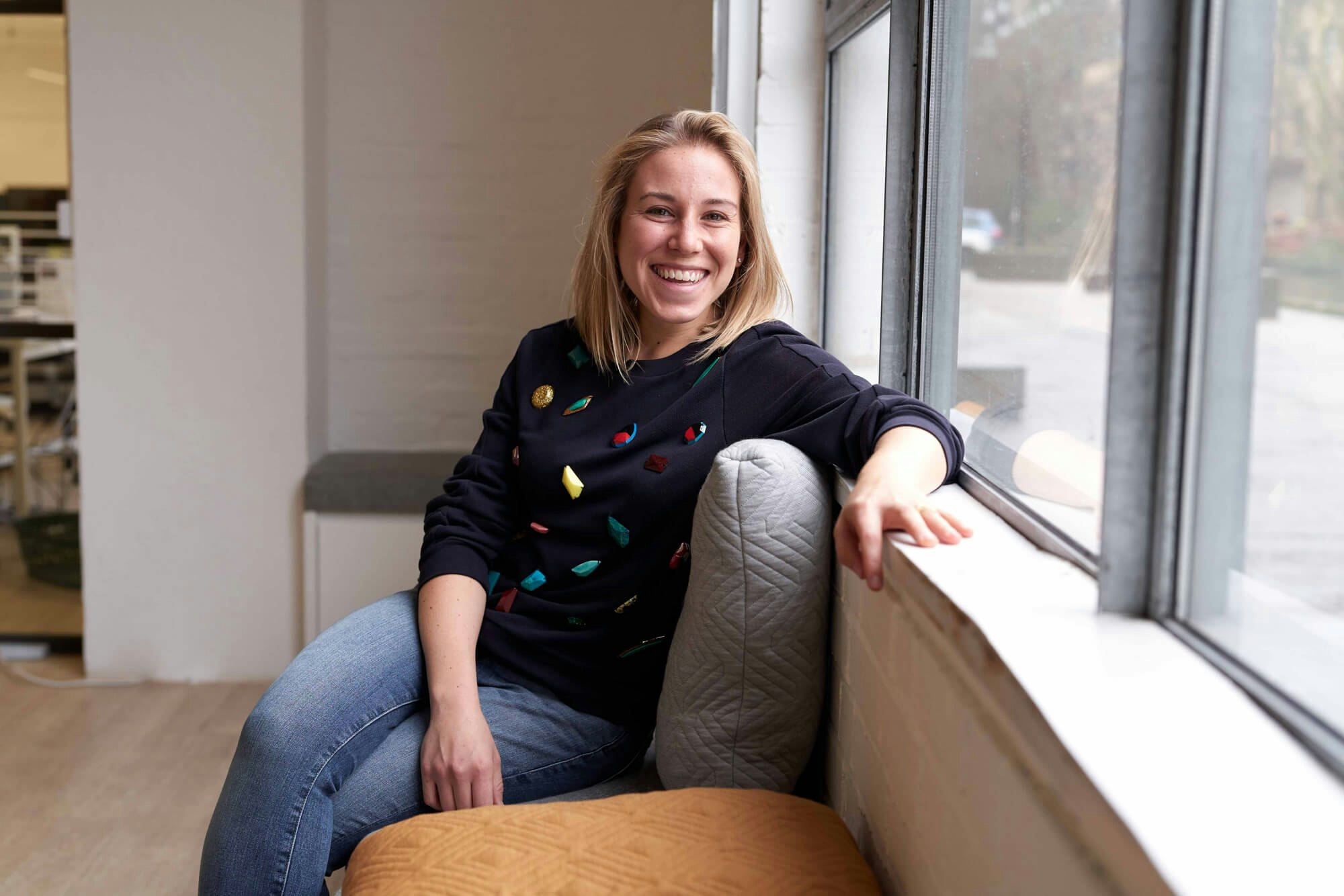 When we started Blossom we believed startups would continue to raise Series As from investors who could support them on the ground, but that at growth stage we'd see a global flattening, with the best growth funds investing in the breakout companies wherever they're located in the world.
That's started happening faster than we ever expected, with many of the top US growth funds committing to partner time on the ground in Europe and some going as far as hiring local teams.
European founders are increasingly building global businesses from day one. We now frequently see both business-to-consumer and business-to-business startups in Europe who, even at Series A, already have the largest proportion of their revenue or users originating from the US.
As we move onto Europe's second and third generation of unicorns, startups are able to poach experienced engineers, product and growth hires who've seen what it takes to build for hyper-growth — really taking the calibre of people talent to a level comparable to the valley.
This combination of factors is capturing the attention of top tier international growth investors. We see 2020 as a real turning point: the year that we'll see a majority of the top US growth funds actively investing in European startups at the growth stage.
The most exciting sector for 2020?
Travel
The company to watch in 2020?
The country with the biggest step-change in startup ecosystem?
Germany
Ophelia Brown is cofounder and partner at London-based VC Blossom Capital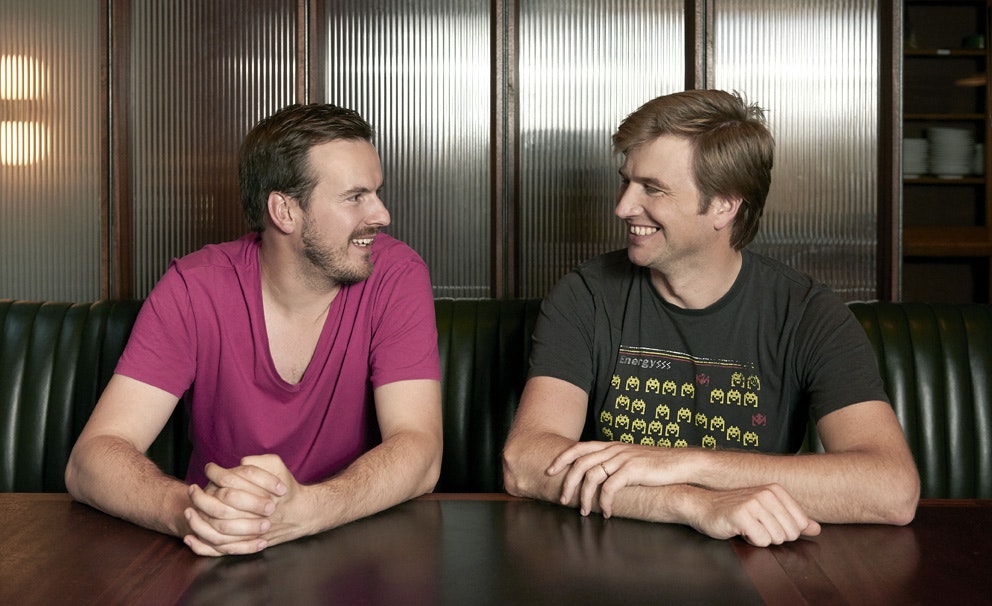 The year chickens start eating bug-food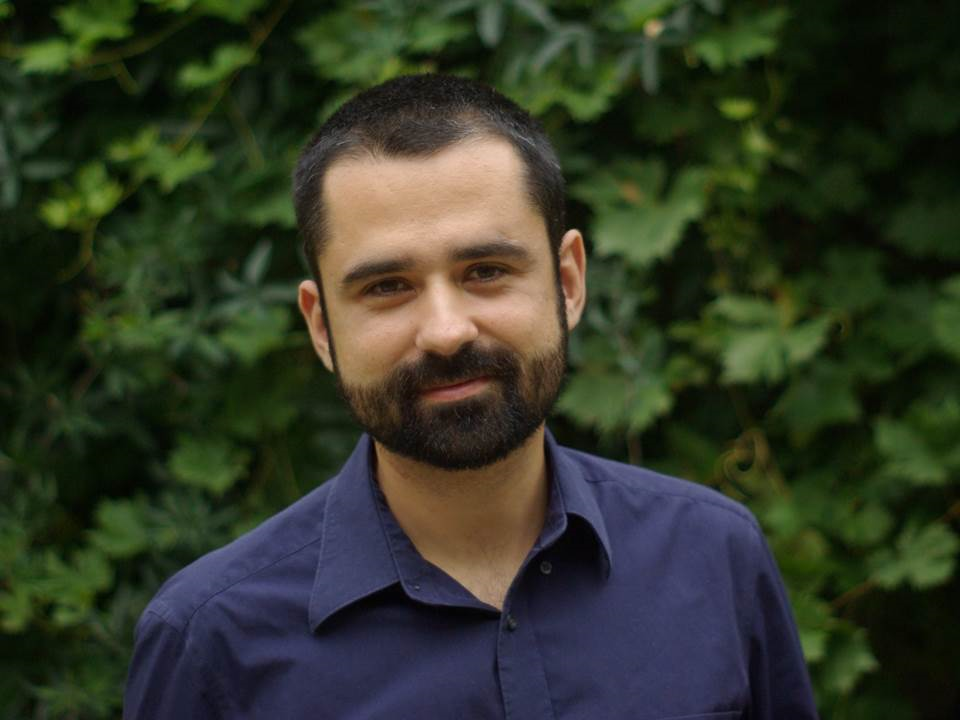 In 2020 we will hopefully get EU approval for insects to be used in chicken feed and also approval for some species to be used for human consumption. Ynsect currently sells its insect protein for luxury dog and cat food and for fish feed, but chicken feed would be an important new market. Opening up the market for pigs will come much later — in five years. 
Using insects in fertiliser should also get the green light next year. At least in France you will be able to buy insect-based fertiliser pellets from garden centres. Vineyards and wheat and corn farmers are also interested. 
Antoine Hubert is cofounder and chief executive of French insect farming startup Ynsect
The year of light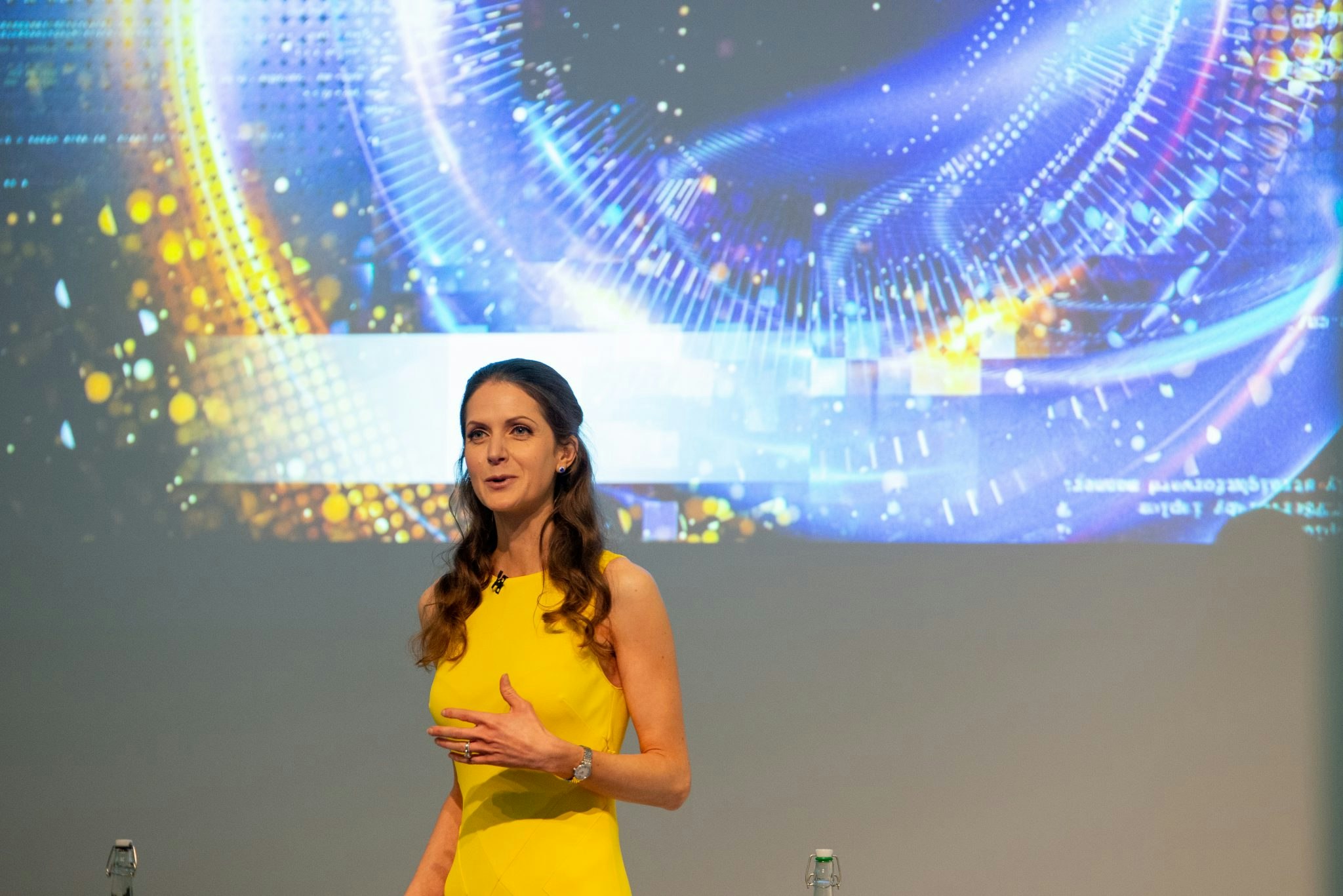 The most exciting opportunity for 2020? The use of light — both classical photons and polaritons (bosonic quasiparticles, or "light-excitons") — in both traditional electronic systems and in (synthetic) biology… and their intersection.
If that sounds a little intangible, watch this space! Why is this an exciting space? It has the potential to enable order of magnitude improvements — in the reduction of energy consumption or the ability to sense in biological systems. As a result it is both cutting-edge technology and highly commercial, Ahren's investment sweet-spot.
The biggest worry for 2020?
I am concerned that domains like quantum computing will be over-hyped to a degree that makes them less credible and puts them out of favour, rather than meeting their promise over a much longer-time horizon.
The company to watch in 2020?
Adrestia Therapeutics, the latest startup of Steve Jackson, who invented Lynparza, the successful breast and ovarian cancer therapeutic with a multi-billion dollar asset value.
The country with the biggest step-change in startup ecosystem?
Poland: in terms of tech startups there is high potential given the talent base (there are 1m developers in the central and eastern Europe (CEE), and Poland ranks in the global top three countries in some surveys for developer quality).
Alice Newcombe-Ellis is a founding and managing partner of Cambridge-based Ahren Innovation Capital
The year of B2B fintech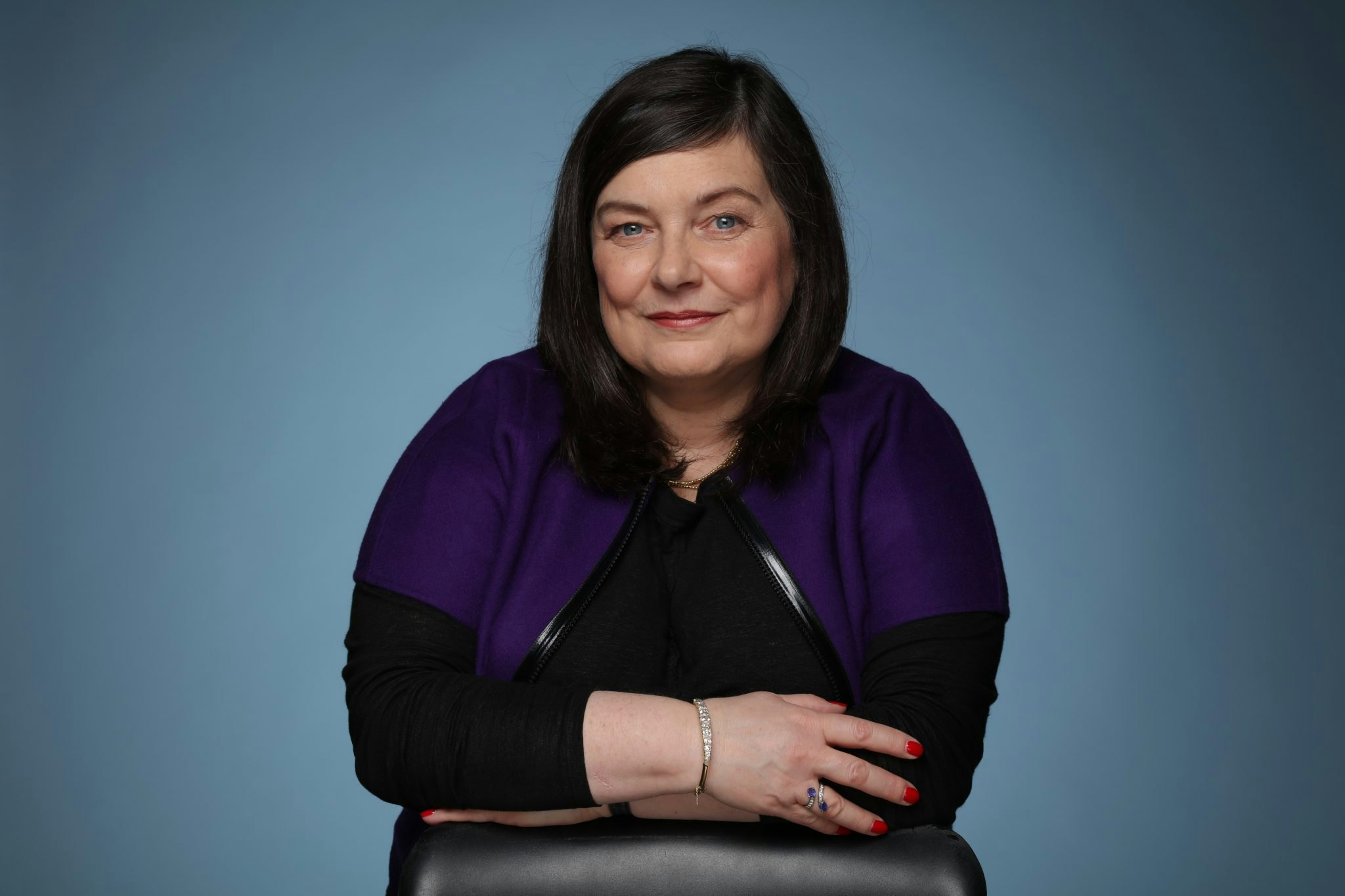 Historically, fintech and new banks have been focused primarily on providing retail solutions. However, I think that this has started to change, with challenger banks including Starling introducing business accounts for small and medium-sized enterprises (SMEs). Fintechs are realising that there is a huge unmet demand for the delivery of all sorts of business services, presenting them with a major opportunity.
Already at Starling our business marketplace is delivering accounting, legal and insurance solutions to our small business customers, and next year we plan to more than double the number of our fintech partnerships. So my predicted trend for fintech in 2020 is for the sector to further combine with banks and small businesses to become much more of an SME-focused industry than we have traditionally seen.
Anne Boden is founder and chief executive of UK challenger bank Starling
The year of Poland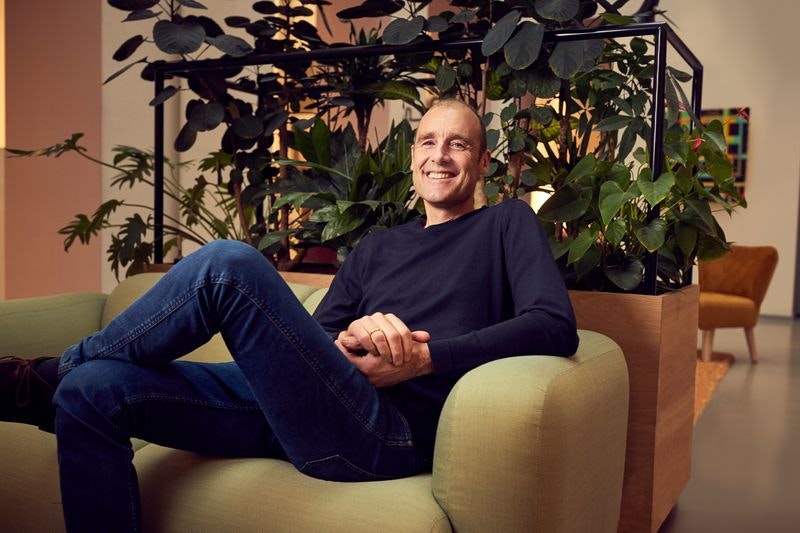 The most exciting sector in 2020?
We can already see that where we deploy artificial intelligence really makes a difference. Everyone is talking about it now. We all have to do it. With artificial intelligence we can outperform traditional ways of doing business.
The biggest worry for 2020?
Inequality. My biggest worry from a personal point of view is the inequality we see in developed economies. We are not very good at achieving an equal distribution of wealth even though this topic is much discussed. Everyone sees the gilets jaunes in France. There is a valid point of people who are working very hard but do not make a proper living.
The country with the biggest step-change in startup ecosystem?
Poland. It has already become an important area for us. There is less promise and more delivery there than elsewhere.
Pieter van der Does is cofounder and chief executive of Amsterdam-based fintech Adyen
The year of impact startups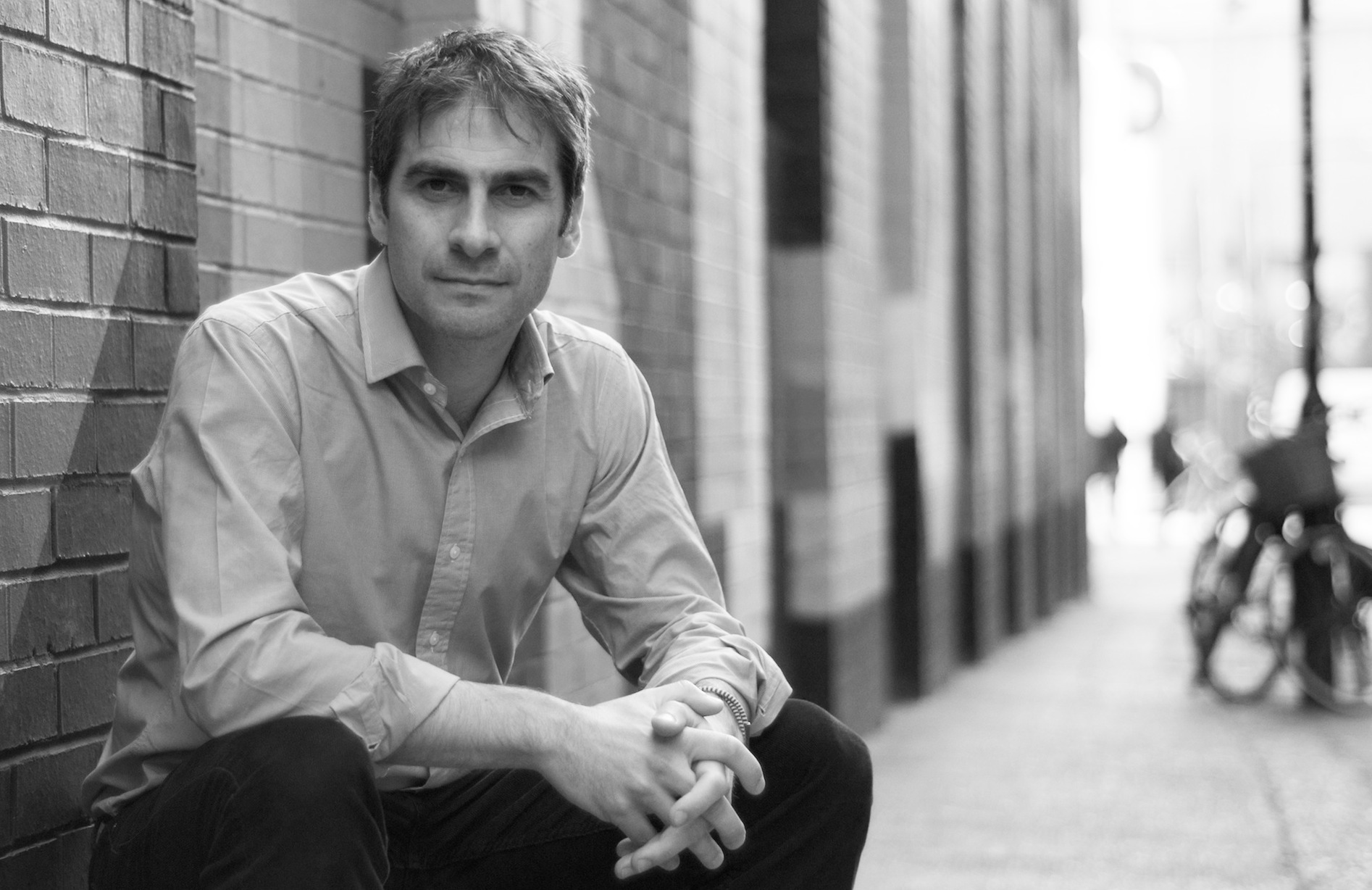 In 2020 I think we will start to see more startups and scaleups around the world align to the UN's Sustainable Development Goals (SDGs), as more global portfolio funds increasingly feature environmental, social and governance scoring indicators. Additionally, the UK's commitment to reduce carbon emissions to net-zero by 2050 (one of the first countries to do so) will affect market dynamics and innovation in all sorts of positive ways. As a result, new types of highly targeted investors will emerge, backing more science and research-based companies working on global environmental and social challenges.  
Indeed, I'm already seeing more and more companies using technology to solve societal challenges. Companies such as London-based Cervest, which uses advanced machine learning techniques to predict climate change events, and Glasgow-based ClinSpec DX, which uses artificial intelligence to provide cost-effective blood tests for the early detection of brain tumours are great examples.  
Meanwhile, the UK tech sector is also at another inflection point. We are seeing bigger rounds of funding from international investors, including the US and south-east Asia. In fact, 2019 looks set to be an all time-record for investment in UK tech, north of $10bn for the year. That said, the level of ecosystem maturity varies by UK region, which is why we launched the Data Commons this year, increasing information transparency for investors, and levelling the playing field. There will also be a key shift in focus from startups to scaleups as these innovative tech companies become the building blocks of our new economy.
Overall, the tech sector globally will generally move from introspection to application, especially after the 'tech backlash' which arguably reached a peak in 2019 with a series of high-profile events. While debates about data ethics and privacy will undoubtedly continue, I'm optimistic about the way technology will increasingly be seen as a tool for cross-border growth and problem-solving, as the world goes from being local and linear to global and exponential.
Gerard Grech is chief executive of UK startup network Tech Nation
The year of the electric tipping point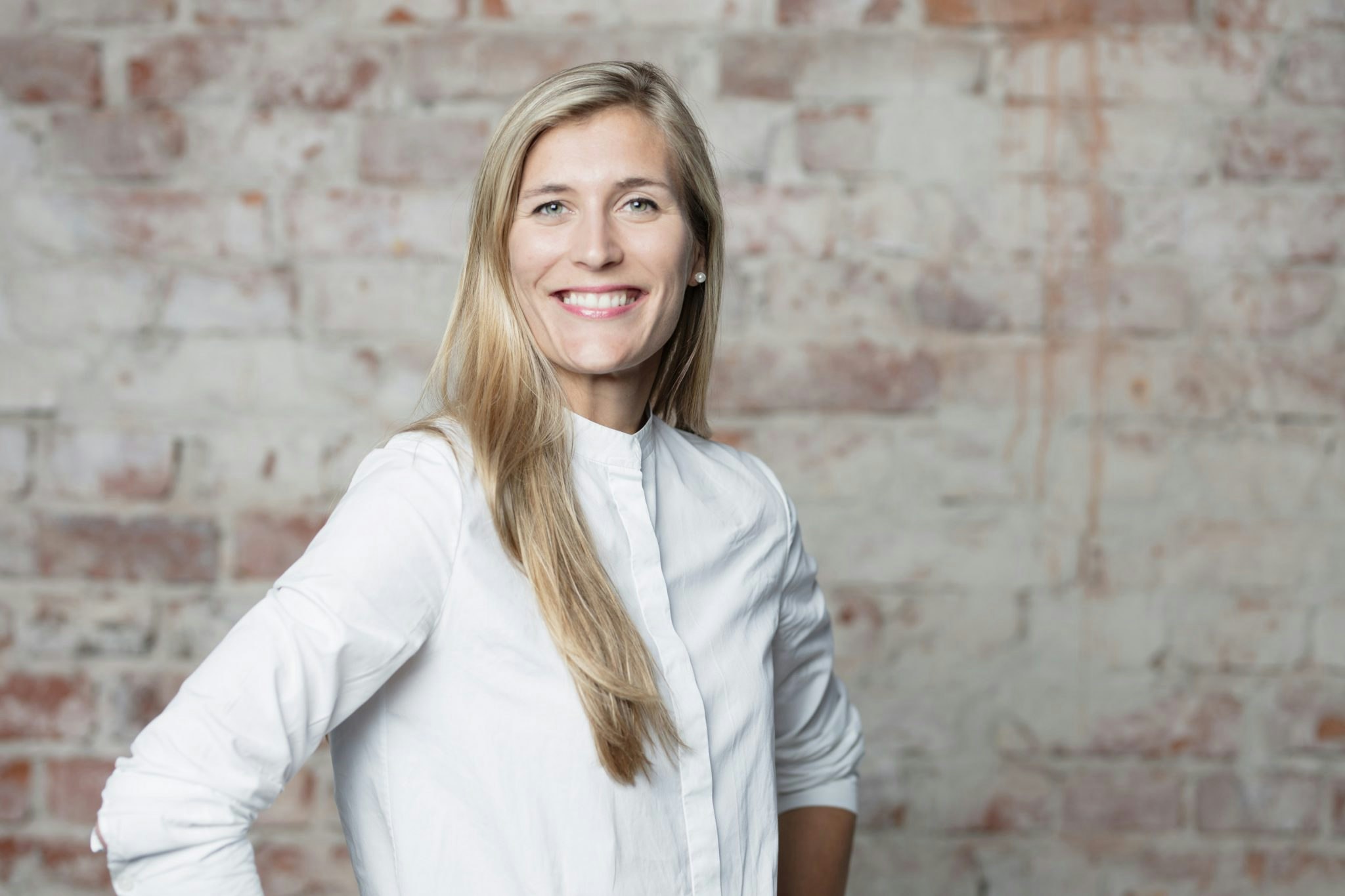 Electric passenger planes in the air in 2025. Autonomous electric trucks on the road in 2023. Norrsken is making big bets that the shift to electric will happen a lot faster than the general public thinks.
In retrospect it will look like an overnight shift and 2020 is the tipping point. Any major technological disruption has seen an exponential adoption curve from colour TV to smartphones and now it is time for electric transportation to take off. It will not be a linear growth, but an exponential explosion.
One thing that the major disruptors have in common is that they are all outsiders. Apple had not made a single phone before introducing iPhone, which eventually meant the end of Nokia. We see the same parallels in transportation. We have made two bold investments in the space challenging incumbents — Swedish startups Einride (autonomous electric trucks) and Heart Aerospace (electric short-haul passenger aeroplanes).
Transportation, as it is today, will be completely obsolete by 2030. It is also a reason to be hugely optimistic because transportation accounts for 14% of global greenhouse gas emissions today.
Agate Freimane is investment manager at impact-focused investor Norrsken Foundation
The year of offensive AI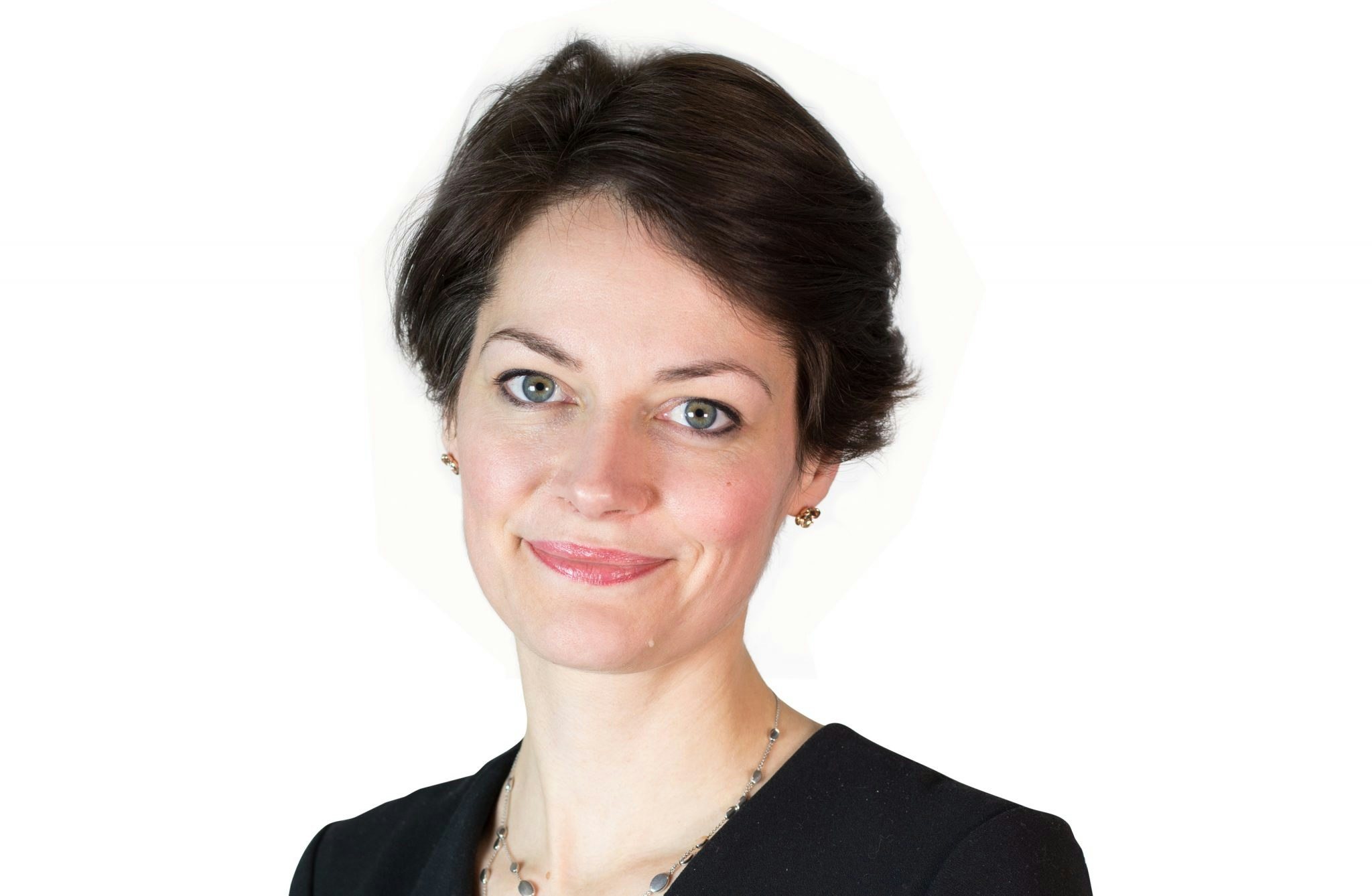 In 2020 we will see artificial intelligence-powered attacks, or 'offensive AI', hit businesses. 
Cyber-criminals will use artificial intelligence to launch targeted cyber-attacks at greater scale and speed. 'Offensive AI' malware will land on its target's network and use the information that it sees there to direct the attack, automatically working out where the most valuable data lies.
Impersonation attacks will also become more common as artificial intelligence is used to automatically generate spear-phishing emails that expertly mimic the writing style and language of your most trusted circle, and to create 'deep fake' video and audio content designed to confuse. Artificial intelligence cuts out the hours of social network research and reconnaissance that today's hackers conduct in order to launch a highly targeted attack — the artificial intelligence attacker can do this in seconds. 
The speed of cyber attacks — further facilitated by the rollout of 5G — will leave security teams reeling and outpaced. Artificial intelligence will auto-defend networks, combatting offensive AI in a battle of algorithms. The best algorithms will win many battles, but the cyber war will rage on.
Poppy Gustafsson is co-chief executive of UK cybersecurity company Darktrace
The year of the purpose-driven startup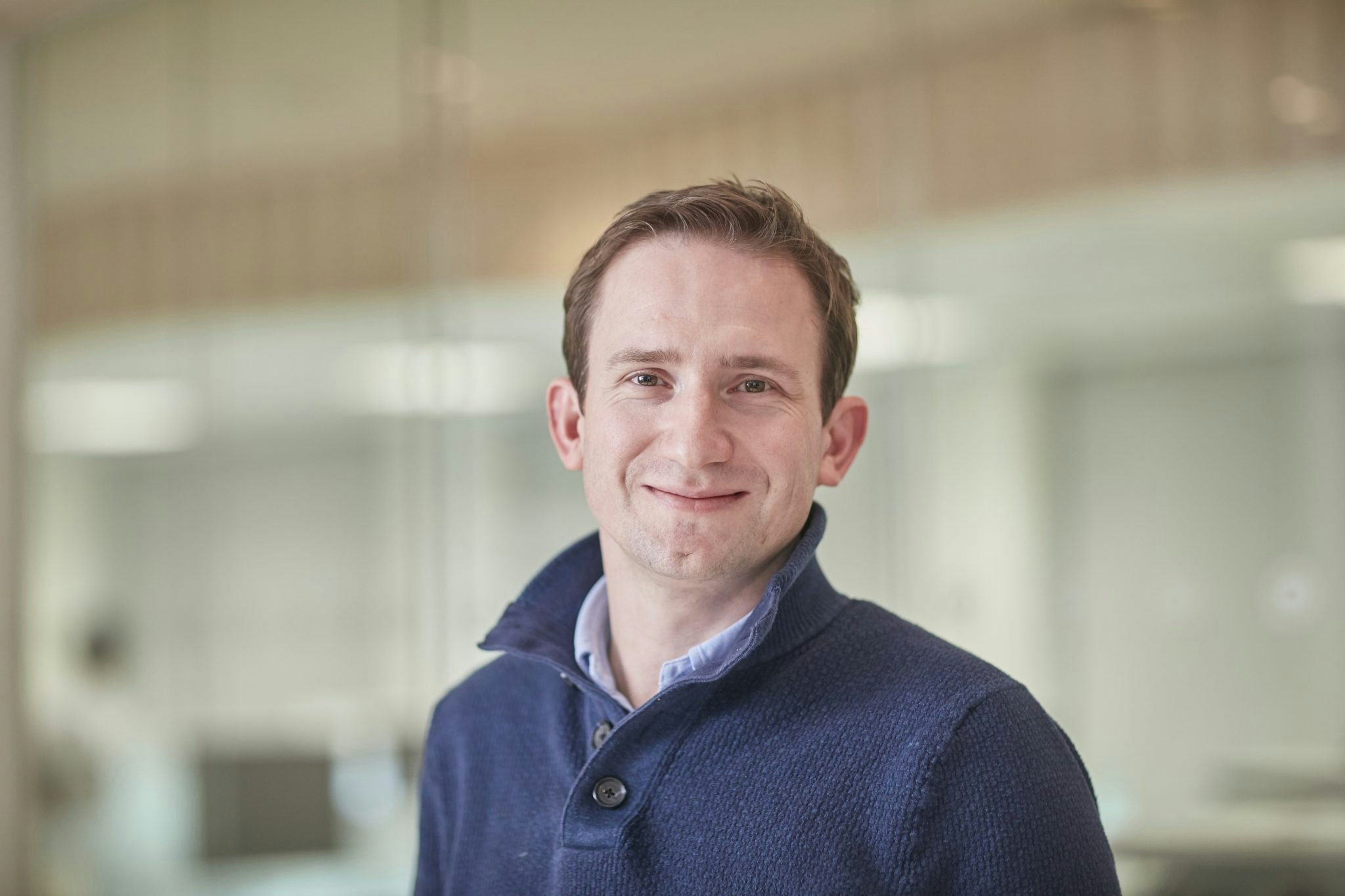 This year we saw a record level of investment into purpose-driven companies — companies that are tackling some of the world's biggest challenges such as climate change and clean energy. We think we'll continue to see outstanding, ambitious teams in this area that are poised to build global category-leading companies. Being mission-driven makes business sense. Many consumers — specifically younger consumers — would rather pay more for something that's sustainable. They want to support products and services that are aligned with their values. The same is true for talent. Employees want to work for companies with a mission and they will leave companies they think are doing things that are negatively impacting society or the environment.
The biggest worry for 2020?
The biggest worry for 2020 is that we don't make more meaningful progress on improving diversity and inclusion in European tech. Even though we've seen more awareness around the issue in 2019 compared to 2018, that has not translated into investment numbers or significant changes in the makeup of executive teams. That will depend on more male investors leaning in and more connections being made between founders, operators, investors and the many communities championing diversity and inclusion in Europe.
The company to watch in 2020?
I don't think it's about the company to watch in 2020, but a specific group of people. And in that sense we have our eyes on the European Commission as they start another five-year term. When we asked founders in our State of European Tech survey what they wanted from policymakers, they said they wanted policymakers to remove day-to-day barriers to scaling — like hiring and incentivising the best talent or enabling easier and simpler operations across a still fragmented European market. We have a window of opportunity for closer engagement between both tech and policymakers, and more collaboration between the two will be key in creating the optimal conditions for further European tech successes.
The country with the biggest step-change in startup ecosystem?
They don't evolve with a step change. It may feel like it's overnight, but the reality is that ecosystems are built over years through the building of the talent base, capital pool and a general belief system.
If there is a step change it comes from a tipping point on belief of what's possible. To that point, UiPath's success will help accelerate progress in central and eastern Europe (CEE), where I think more founders will believe that they too can create huge businesses by building from home and expanding to take on the world.
Tom Wehmeier is a partner and head of insights at venture capital fund Atomico
 The year of community coworking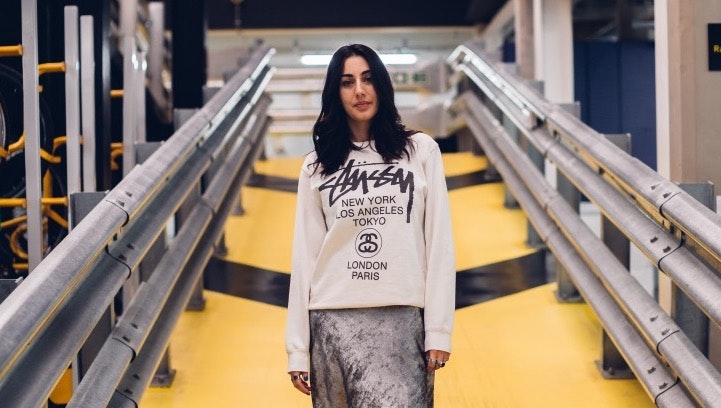 After the rollercoaster of the last six months I think the workspace industry will stabilise [in 2020], and what will come out of the wash will be greater demand for curated and local spaces that hone in on the individual experience rather than big collectives. No surprises that in 2019 we've seen the fallout of 'scale at all costs' models: corners are cut, people are overlooked, the fruit disappears, and people get (literally) boxed in and locked into conditions that aren't optimal for innovation, flexibility and collaboration.
People are increasingly sceptical and tired of the generic, standardised, big machine of workspace provision and I believe they will be looking for something more intuitive, tailored and neighbourhood-like to allow them to grow personally and professionally at their pace and on their terms. With a focus on curation and super-local experiences, coworking will enter into more interesting partnerships and collaborations with their members that might go well beyond the standard lease agreement.
I think the word community has been given a bad rep this year, but I hope that the value of a really productive and well-knitted community isn't lost in the noise. Because when it works, it really works; hires are made, valuable introductions take place, and people's happiness and engagement levels skyrocket. When done right, the place you're investing so much of your energy, physical time and mental power becomes a platform for you and your company, versus a line item on a profit and loss statement, and becomes one of your biggest secret weapons when retaining talent or attracting investment.
The biggest worry for 2020?
I think we're entering the decade of conscious choice and it couldn't happen sooner. We need to be investing in technology, talent and industries that are going to protect and conserve our planet and all of its natural resources.
The most exciting sector for 2020?
All eyes are on healthtech. Companies like Nightingale, Feel (wearable to track emotional wellbeing), 6over6 (who are democratising access to vision care) and Mina (who are trying to solve pancreatic cancer). There is so much to be achieved, so many lives to touch, so many breakthroughs to be discovered.
The company to watch in 2020?
I'm fully behind anything that educates our children. I'm a big fan of Erase All Kittens (EAK), who have a residency with us. The EAK team are designing an adventure game to inspire young girls to code.
The country with the biggest step-change in startup ecosystem?
It's old news, but each time I go to Tel Aviv I get so energised by the amount of innovation pumping out of such a small city. I wouldn't say it's a change per se, but it's definitely the city that excites me the most.
Gabriela Hersham is cofounder and chief executive of coworking space company Huckletree
The year of technological sovereignty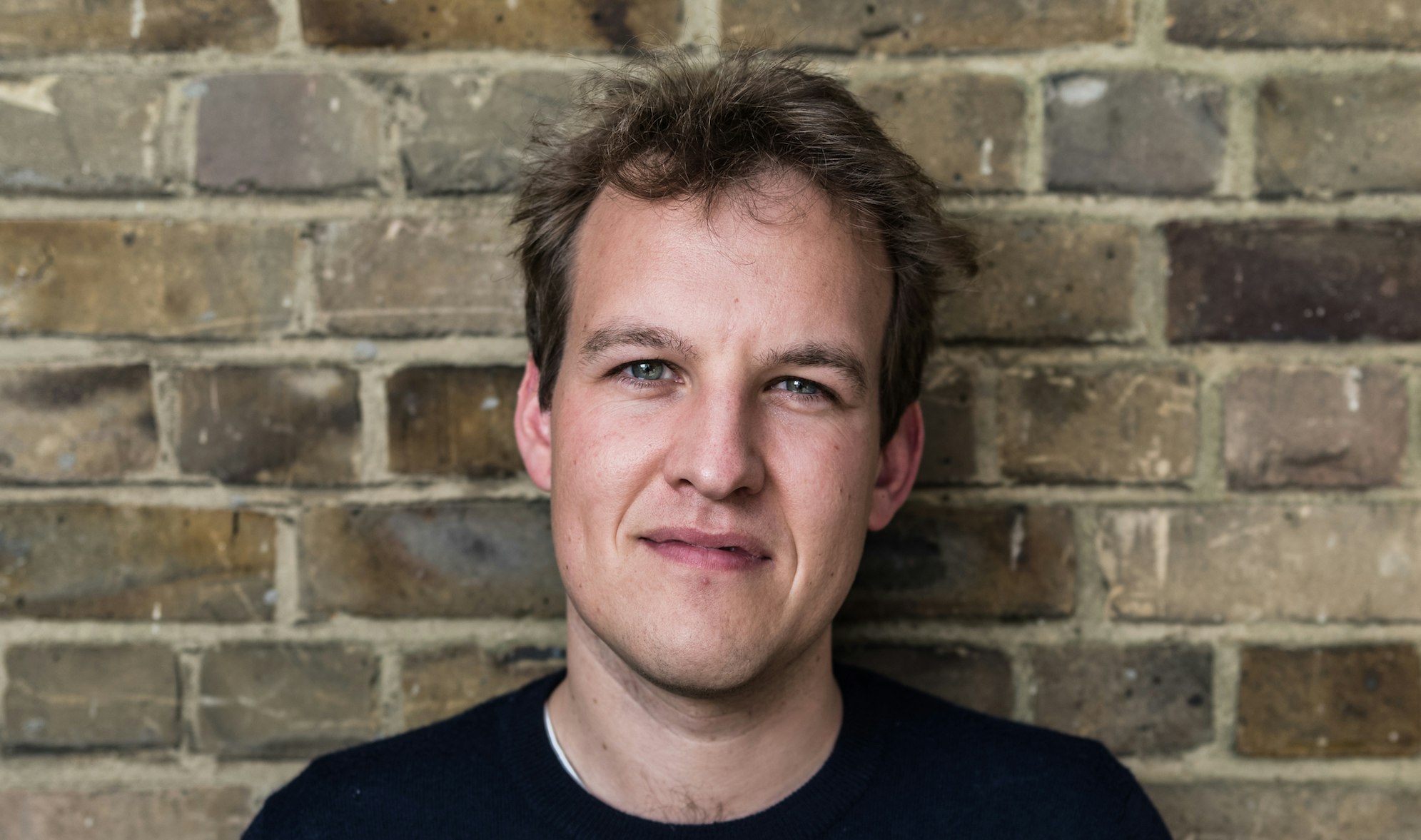 Tech is supposed to be a great globalising force — but I predict that in 2020 we'll see geopolitics start to fragment some global markets in tech. In recent weeks both French president Emmanuel Macron and European Commission president Ursula von der Leyen have publicly advocated "technological sovereignty" for Europe.
So what does that mean?
Emerging technologies such as artificial intelligence and 5G have increasingly important national security implications. The core argument from Macron and others is that Europe shouldn't be dependent on Chinese or even American solutions in these areas. The feeling is mutual; China worries about its dependence on Western-controlled supply chains, while the US increasingly is using the Committee on Foreign Investment in the United States (CFIUS) and other mechanisms to block foreign investment and even exports that could undermine its national capabilities. I wouldn't be surprised to see at least one major machine learning-focused acquisition blocked in 2020 for these reasons.
This doesn't mean ambitious European entrepreneurs should look inwards. There may be some short-run benefits — more strategic funding for deep tech and tax-advantaged investment schemes, perhaps — but the big prize remains global scale.
Europe's superb technical talent and booming ecosystem are strong foundations. But founders will have to get savvy about navigating this trickier political environment. Finding early investors and advisors with global reach and deep networks in the US is likely to be an increasingly important ingredient of success.
The biggest worry for 2020?
A whole series of political risks across Europe that could slow the flow of talent and ideas
The most exciting sector for 2020?
Biology meets machine learning
The companies to watch in 2020?
Following the biology theme... FabricNano (London) and Neoplants (Paris)
The country with the biggest step-change in startup ecosystem?
Paris already strong, but the pace of growth and quality of talent is remarkable 
Matt Clifford is cofounder of company builder Entrepreneur First
The year travel tech beats fintech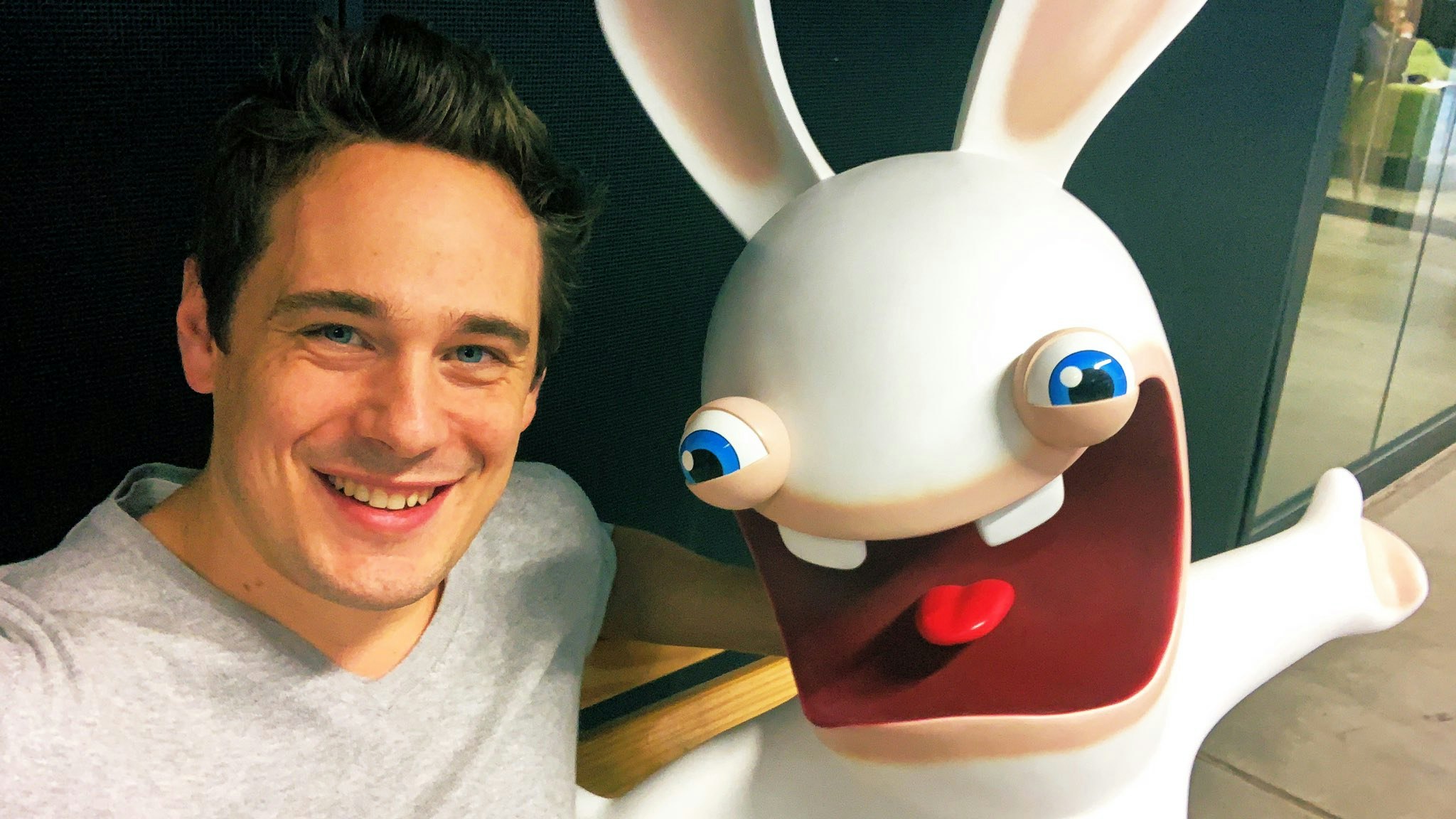 In the past few years we talked a lot about fintech, in the next few it will be a lot about travel tech. There are going to be several companies reaching the $10bn valuation within the next five to 10 years, and Europe is in a good position to spawn them. The region has had a good track record in this space and it's coming at things from a strong place.
It's really a third wave of travel tech innovation that's coming to a boil. Some 20 years ago the first wave saw now-behemoth Booking.com being set up in Amsterdam, then 10 years after came Skyscanner.com and others. The next phase of growth will be fuelled by the fact that well-established businesses including hotel chains, airlines and rail operators that previously relied on old and costly software systems, are now upgrading thanks to existing or new technology companies including Trainline, Duffel and Impala.
The travel industry is opening up to startups, and there's room on the market for initiatives that help do more with customer data, improve services and rethink distribution. Because regulatory hurdles are low, things can go really fast.
At Kima we announced in October we were part of an $11m round by London-based Impala, which is building an app layer that can go on top of existing hotel systems. It's one of the many companies we have funded in the space. Fundraisings by Spain's TravelPerk, France's Virtuo and, in the UK, Secret Escapes, are further examples of an acceleration underway.
If someone wants to make money today, I say: pick the five most beautiful pearls of travel tech and you'll do brilliantly.
The biggest worry for 2020?
That too many companies don't meet the expectations of the capital they raised. If too many companies fail, it could create a panic effect on the market.
The most exciting sector for 2020?
Travel tech
The company to watch in 2020?
Dice.fm (Kima Ventures is an investor). It's the Netflix of live entertainment.
The country with the biggest step-change in startup ecosystem?
Italy will win the race against Spain in terms of startup ecosystem progress.
Jean de La Rochebrochard is a partner at Paris-based Kima Ventures
The year of the impact startup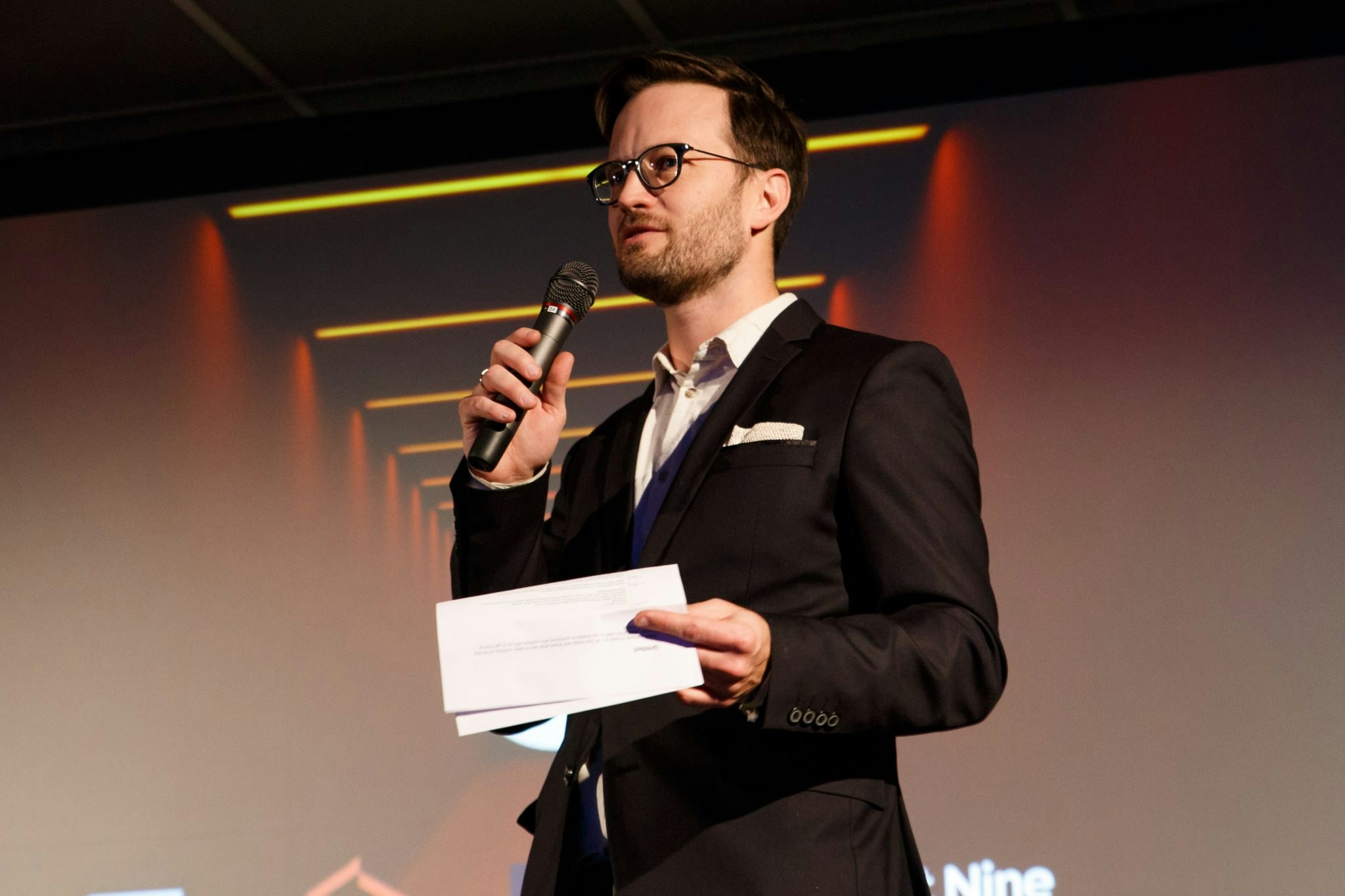 The thing that's struck me recently in conversations with serial entrepreneurs back from sabbatical, senators doling out government funding and all the young aspirational founders we've started to interview for our Berlin Founders Fund is the desire for impact.
It's not surprising really, given that during the global climate strike that took place over the summer, German turnout crushed the rest of the world combined. 1.4m people took to the streets in Germany to demand accountability and action from their government and the rest of the world regarding carbon-reduction goals. I'd say that's a hot topic (pun intended)!
And it's not lost on the tech companies in Berlin. If they're not by nature socially impactful, they're busy implementing sustainable practices and discussing how they can be better world citizens (are you listening, Facebook?).
I see 2020 as the year that venture capitalists start funding and entrepreneurs start creating companies that really do "change the world" and don't simply pay lip-service to the idea while in fact just solving upper-class white guy problems.
Already some successful founders I know have formed smaller venture vehicles to invest in companies that are looking to create real business but backed by a desire to make the world truly better.
Whether that's removing animals from the food system, creating truly green mobility, recycling or carbon offsetting, I think Berlin, with its history for environmental activism and idealistic thought, is poised to be at the forefront of this new and very important next step for entrepreneurs.
Travis Todd is cofounder and chief executive of Berlin startup community Silicon Allee
The year of remote working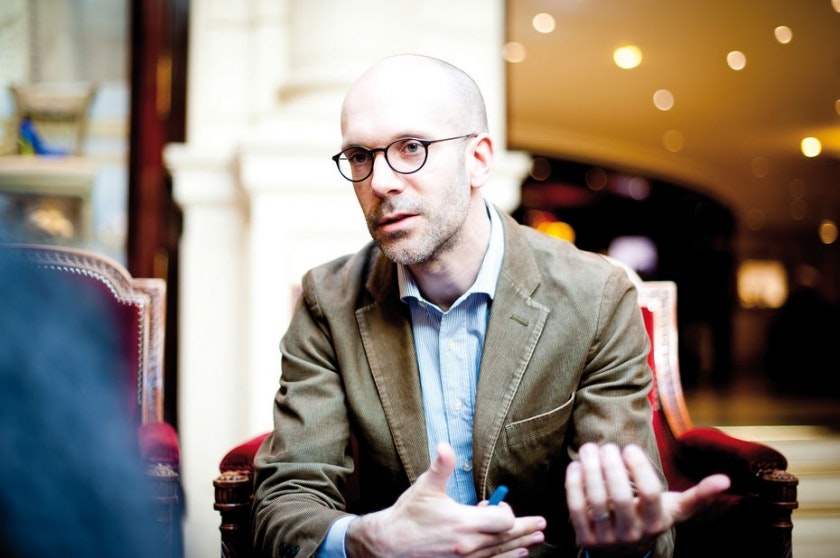 Remote work has long been confined at the fringes of the labour market. It was the exception rather than the norm, a last resort for those who really didn't fit into the workplace and had to pay the price for it. Indeed the entire science of management has been built upon the assumption that a manager would have daily interactions with their employees and that those employees would always be within shouting distance.
The shift to a more distributed workplace has been gradually occurring over the past decades. Globalisation has played its part, since more organisations operate across several countries under the same chain of command. Also, certain industries made working away from the office more mainstream. For those working in consulting, for instance, the pressure of having a bossy manager breathing down their neck was replaced by the powerful incentive of the partnership track. No matter where you worked from you needed to work hard (and to let it be known that you were doing so) if you ever wanted to climb up the partnership ladder.
Three macro-trends, however, could lead to distributed teams continuing to advance in the near future. The first is that technology is finally here to facilitate distributed work. You can synchronise files thanks to Dropbox. You can chat informally thanks to Slack (a company that went public earlier this year after a meteoric rise), Microsoft Teams and Facebook Workplace. You can have rather good video conferences thanks to Zoom (another high-profile initial public offering in 2019). You can work collaboratively using Github, Google Docs, and Figma (one of Silicon Valley's hottest startups at the moment). And you can manage multi-stakeholder projects thanks to Basecamp or Monday.
We're still far from everyone being present through a life-size hologram, of course. But the new stack for distributed work is strong enough to now impact the trade-offs that have traditionally come into play when designing the workplace. There is much less to lose in switching to remote work now that technology makes it relatively seamless, and so we can start looking at the potential upsides rather than at the considerable downsides.
We would still probably wait forever, however, if it weren't for the second macro-trend: the fact that employees themselves are rushing to embrace remote work, without even waiting for their employers to wake up. A lot has been written about skilled software engineers going freelance. But there are many intermediate options between being completely on your own and being stuck at the office everyday. A growing number of prized employees are pressing for the flexibility to work from home, if only a few days a week, and employers have no choice but to comply if they want to retain top talent.
Finally, the third macro-trend is that Silicon Valley is pressing ahead in the race to embrace distributed work. They're investing a lot in the new stack to make remote work easier and more productive. They're experimenting with new organisational forms that see a growing part of employees working from home or from remote offices (see the examples of Github and Stripe). And new startups are emerging every day that are distributed from the very beginning and that intend to stay that way.
Silicon Valley is going distributed largely because real estate prices are skyrocketing in the Bay Area. Companies and investors don't want to sink all that money into expensive office space anymore and employees simply refuse to move there, lest they renounce their prized quality of life and the opportunity to invest in real estate.
The consequences, however, will reach far beyond Silicon Valley. As distributed work is becoming the norm, a race is on in Europe between two very different scenarios. One would see European entrepreneurs embrace distributed work to finally make the most of the fragmented pan-European market. This approach would make it easier to build pan-European tech companies with employees located in different European countries yet part of the same organisation.
The other scenario is very different, as it's the one in which Silicon Valley runs so fast in deploying distributed workplaces that it races ahead and poaches European talent without their needing to move to the Bay Area. This would be bad for European startups, as top talent would still be located here in Europe, but employed in a distributed manner by US tech companies and thus not helping to grow the local ecosystem. So wake up Europe and seize the opportunity that is distributed work!
Nicolas Colin is a cofounder and director of French startup community The Family 
The year digital health grows up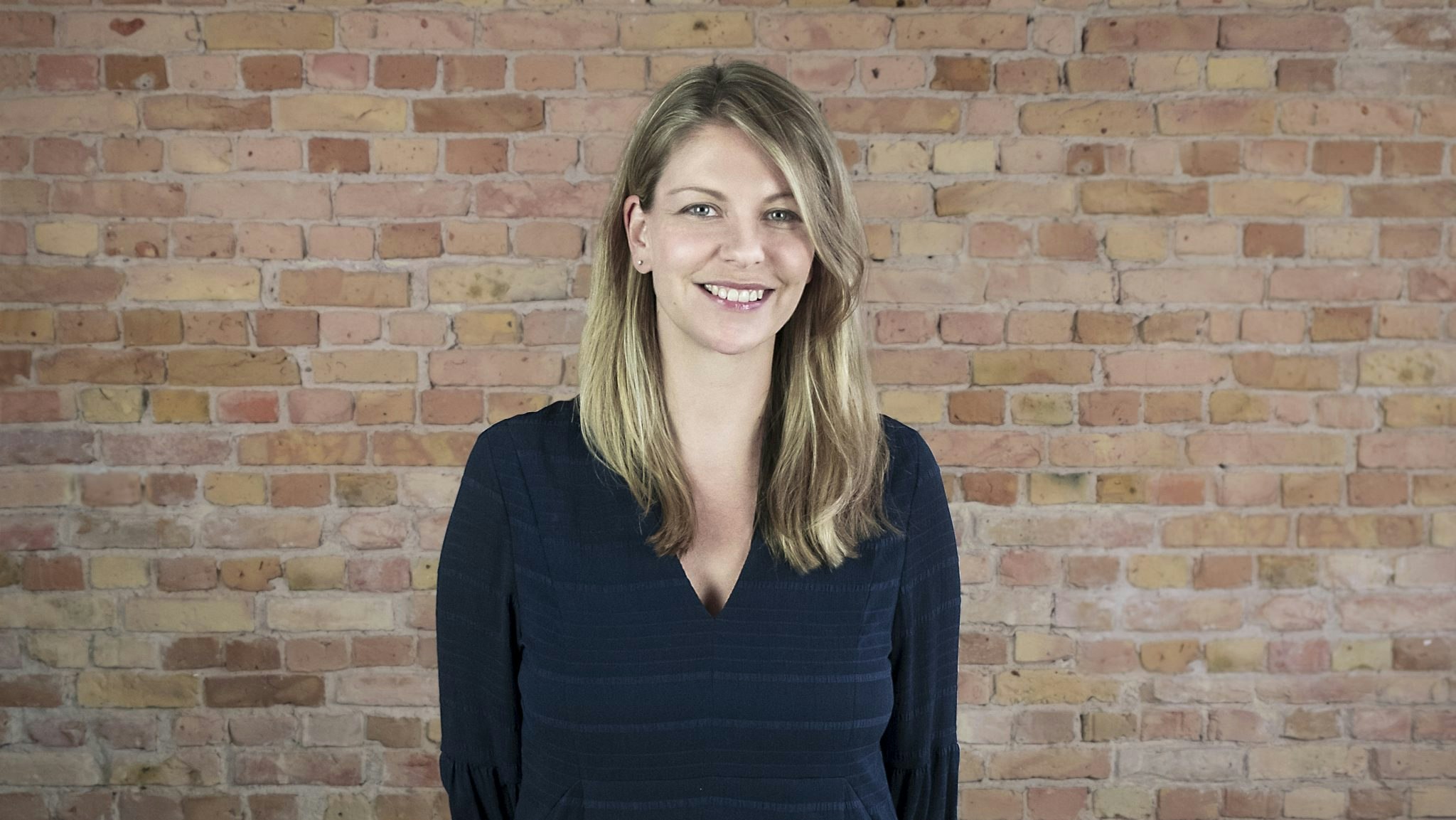 The digital health sector is quickly maturing and this will continue to accelerate through 2020. This year saw the sector enter the mainstream with high-profile partnerships, acquisitions, bigger investments and an increasing desire from patients and users for healthcare providers to adopt the latest digital technology in the same ways other industries have.
Regulators have recognised the growing relevance of the sector and made big efforts to evolve their thinking and approaches. In 2020 we will see regulators getting even more closely involved with companies in the field and vice versa, as well as new regulations that provide increased scrutiny of digital health technologies. For example, the EU's upcoming Medical Device Regulation (MDR) will put rigorous requirements on clinical evaluation and require further inspection of companies' technical documentation.
There will also be a bigger emphasis on evidence, global standards and benchmarking. The World Health Organisation's partnership with the International Telecommunication Union (ITU) to establish standardised benchmarking for artificial intelligence technologies in health is just one example of how the industry is focused on collaboration. It reflects a continuing recognition of the importance of transparency and the need to find ways to evaluate performance that can be applied across every company in the sector.
So far, investments in healthcare artificial intelligence have driven an incredible amount of value, laying the foundations for the digital future in health. It's also true that there has been an element of hype in the artificial intelligence industry as a whole, highlighted in a report earlier this year by London-based venture capital fund MMC, which found that of 2,830 purported artificial intelligence startups in the 13 European countries most active in the sector, only around 1,580 (or 60%) accurately fit that description. But healthcare stakeholders and investors are getting wise to the hype and unfounded claims surrounding artificial intelligence and related technologies and in 2020 there will be a growing understanding of the need to employ the right approaches for the particular problem, rather than just the latest cutting-edge machine learning techniques.
There's also an increasing sense of urgency amongst established health payers and providers to develop clear digital strategies that prioritise patient-centric digital access and engagement. In the UK this was exemplified this year by the launch of NHSX, a new organisation that aims to drive forward the NHS's digital transformation, while in Germany there was the passing of the Digital Supply Law (DVG), allowing doctors to prescribe digital health apps to patients and then be  reimbursed by the country's statutory health insurance. Health-focused companies aren't the only ones interested in the digital health space either: there will also continue to be many more announcements by big tech companies as they continue to double down on healthtech. As a result, we'll likely see more strategic partnerships and acquisitions between the big players (whether that be payers, providers, life sciences, and big tech) and health startups.
As we move into the next decade we are likely to see the industry taking on the lessons from the 2010s, to deliver technologies that ultimately result in better outcomes for patients, and get closer to realising digital health's potential to improve access to care for all.
The biggest worry for 2020?
Continued global political uncertainty
The company to watch in 2020?
Hard not to be biased here... but aside from Ada, London-based personalised nutrition company Zoe is doing really interesting things
The country with the biggest step-change in startup ecosystem?
France
Claire Novorol is cofounder and chief medical officer of Berlin-based healthtech startup Ada Health
The year of flying taxi prototypes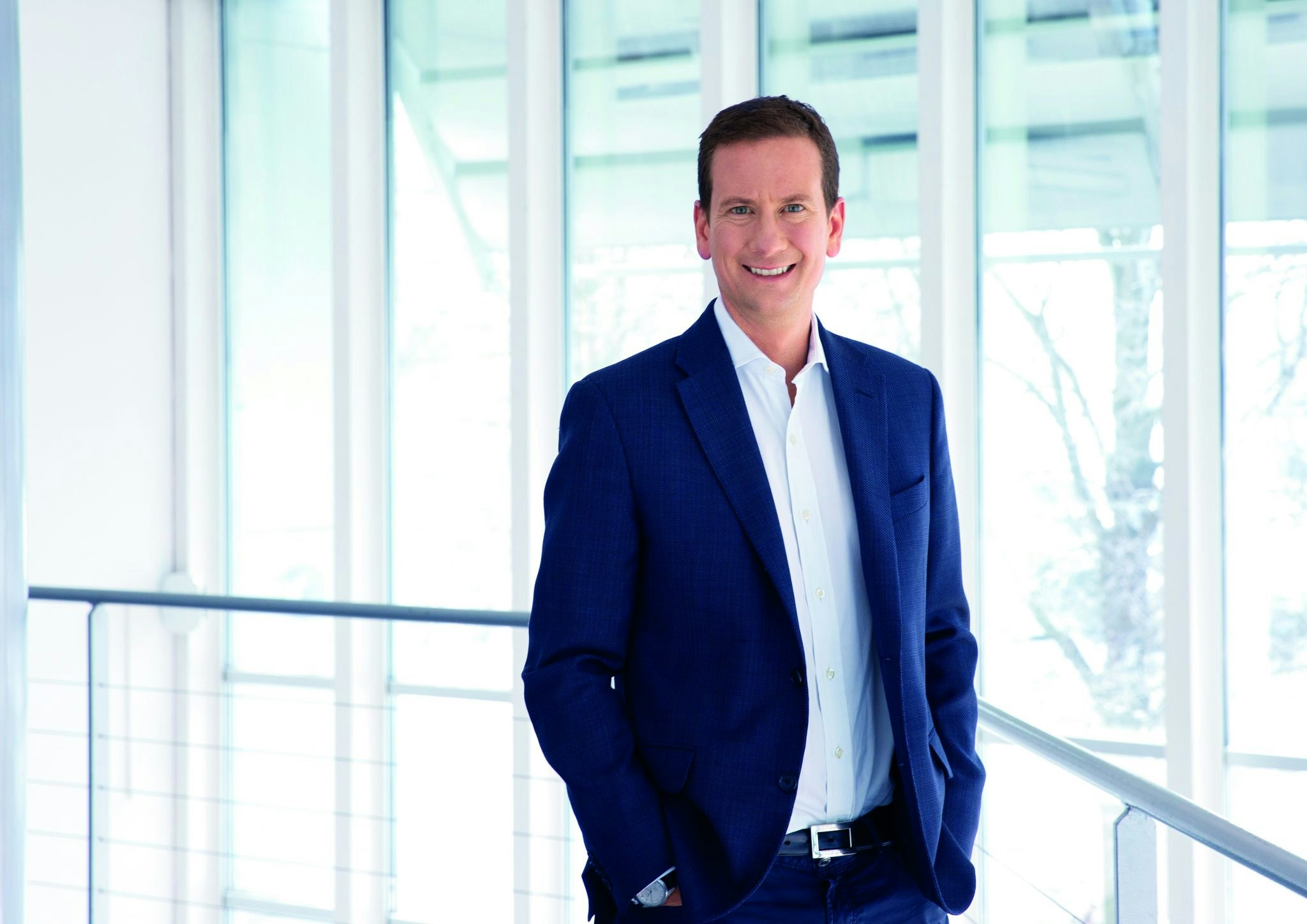 While we're still a long way away from the first commercial flights for electric urban jets, we expect to see some companies doing manned flights next year as well as a number of new prototypes join the race. 
For our part we'll be continuing to put the Lilium Jet through its paces, flying faster and further [Lilium's goal is flying at 300kph, so far it has only flown at around 100kph].
We also expect to see the supplier ecosystem developing, with a wide range of companies in avionics and design waking up to the opportunity this market offers. The regulation will continue to progress and more cities will stake their claim to be among the first to host this revolutionary form of mobility (Singapore and Dubai, for example, hosted test flights in 2019, and more cities are likely to hold exploratory demos next year).
Remo Gerber is the chief operating officer of German flying taxi company Lilium
The year of European ambition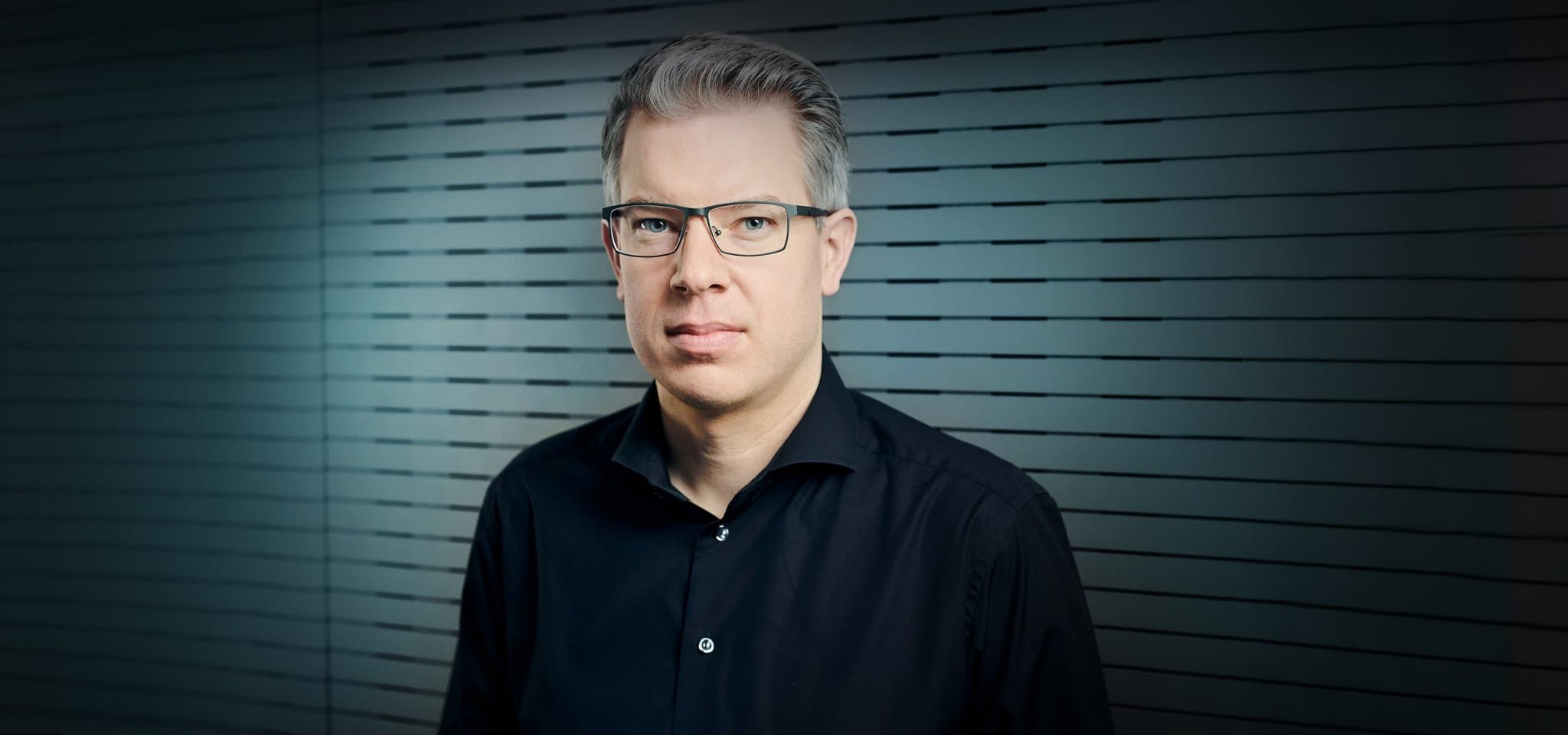 European founders are getting more ambitious, and I hope we will see more bold innovation and products out of Europe next year. Also, the European venture capital scene is growing with prominent players like Atomico and Index, and new Balderton and Northzone funds announced in the last month. I'm very confident that we will see more startups with a billion-plus valuation and initial public offerings out of Europe. But we also have to be realistic that the US — and China even more so — are far ahead today and are also growing their ecosystems. We need to utilise our European values and create a unique ecosystem to compete globally.
Frank Thelen is a German serial founder, tech investor, TV personality and the founder of Freigeist Capital
The year of professional coaching for founders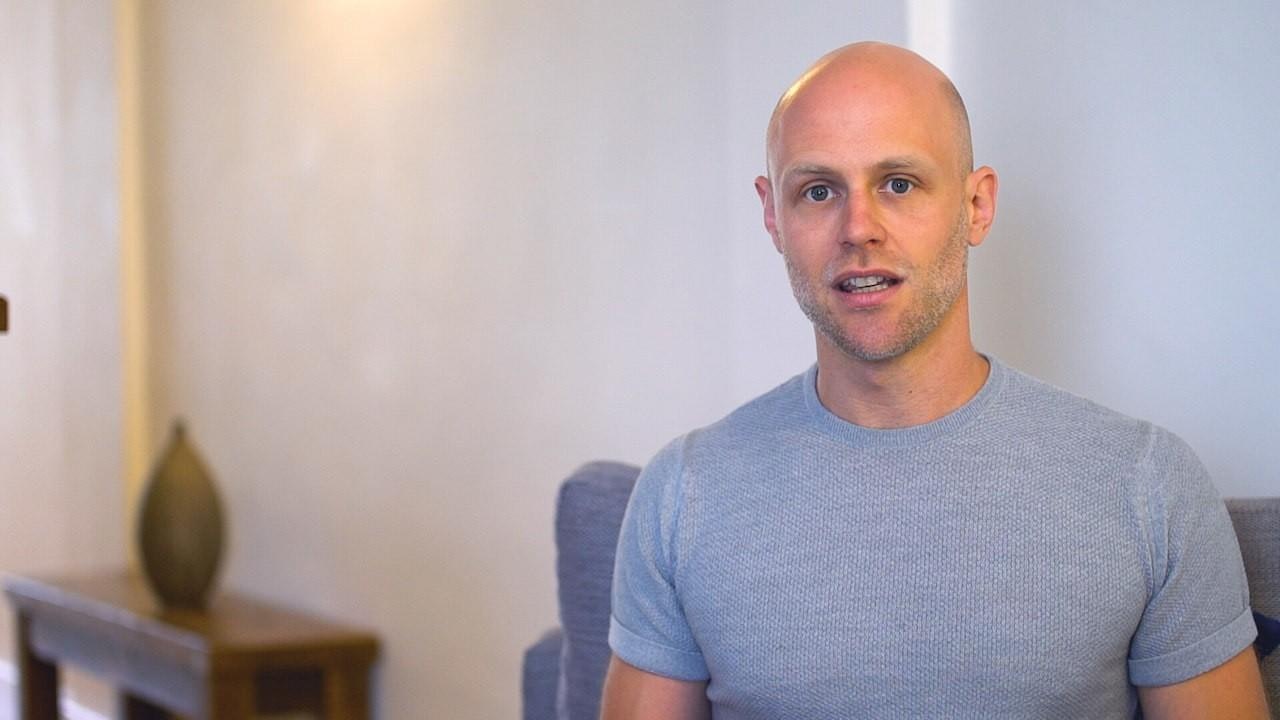 Professional development is becoming a priority for scaleup leaders, not just big corporations. Over the last few years venture capital funds have invested in training programs for their portfolio founders — a movement known as 'VC Platform'. Many founders now choose to discuss most difficult challenges with an executive coach — an idea that was considered eccentric in the UK just a couple of years ago. And new online masterclasses are popping up in all sorts of startup-focused niches such as enterprise sales, growth marketing and even the role of chief executive. 
None of these existed when I started my first companies, yet many funded-founders are experiencing the benefits of professional development for themselves. The natural progression is to see this tickle down into the wider team over the next year.
Further reading: Coaching for startup founders
Coaching at the mid-manager level is becoming commoditised by online platforms such as BetterUp (which raised over a $100m last year), while offline networks like Sanctus cater for more junior members of the team. There are also group programmes for chief executives. 
New online training websites have made training more accessible than ever. LinkedIn Learning (formerly Lynda.com), Udemy, 42courses, Y Combinator's Startup School, Playbook app and Founders Academy all offer low-cost or even free videos and materials to upscale startup team members.
Some startups are already organising wellbeing retreats for their team — replicating what early-stage investors like Connect Ventures run for their founders with their annual (Dis)Connect retreat.
For relatively little money startups can develop their employees in ways that weren't possible 10 years ago. And with increasing uncertainty in the capital markets in 2020, chief executives may hope to reduce costs by investing in their people and promoting from within.
The biggest worry for 2020?
An unexpected financial 'event' could send capital markets into a nosedive.
The most exciting sector for 2020?
Direct to consumer
The company to watch in 2020?
Freetrade (commission-free investing) — disclaimer, I'm a crowd investor.
Dave Bailey is a founder, mentor and startup chief executive coach
The year of the employee
Just a decade ago, organisations were more focused on creating exceptional customer experiences than they were on their own people. The customer was always king, always right and always prioritised when it came to business outcomes.
Yet over the past few years a shift has started to take place and we've begun to connect the dots between customer success and employee engagement. As a result, we've seen more organisations looking inwards to consider their most critical audience — their employees.
In addition to their customer experience, companies are realising the value of investing in their people. They're listening to what they say and using that feedback to drive real, impactful change.
Employee engagement is no longer a nice-to-have. Companies around the world are investing in the health of their organisation — focusing on their people can directly impact the company's bottom line, driving higher profits and higher customer satisfaction.
But this new focus on people is not just about measuring and achieving strategic objectives. Soon measuring and reporting on employee engagement will become not just part of a business strategy, but a required metric to demonstrate the health of a business, in the same way that companies report on financial performance today.
This is something that's already going to happen in the UK market. With proposed revisions to the UK Corporate Governance Code, from 2020, companies will be required to report on employee engagement, as announced earlier this year by Financial Reporting Council.
The biggest worry for 2020?
Climate change; Brexit 
The most exciting sector for 2020?
New generations taking over the workforce: Millennials are curators, Gen Z are creators. Lots of cool tech democratising creativity: Canva, TikTok etc.
The company to watch in 2020?
The country with the biggest step-change in startup ecosystem?
Denmark. 10 years ago there was Zendesk. Now you've got Peakon, Vivino, Pleo and startups that have grown into seriously big players in their industries like Tradeshift. We've had successes like Endomondo, whose founder has now started Too Good To Go, and Simple Feast, which is changing the way the world eats. That's impressive from a country of 6m people.
Phil Chambers is cofounder and chief executive of employee engagement platform Peakon
The year of the fintech bundling
Fintech and insurtech will both keep being among the hottest industries. We will see important steps forward and technology penetrating deeper layers of these industries, affecting not only distribution but also risk underwriting. Big corporates will double down their efforts and investments in this space.
Meanwhile, the fintech industry will see the pendulum moving from unbundling to bundling. Fintech startups that started attacking one specific need will start integrating additional services to their customer offer and compete with each other. I also think that proptech will keep growing. Both financial and technological innovation will improve the entire experience of buying, renting and owning properties.
The biggest worry for 2020?
Brexit, even though I think it might positively affect the Barcelona tech ecosystem
The most exciting sector for 2020?
Proptech and making homeownership management easier
Miguel Vicente is head of Barcelona Tech City
The year of the robot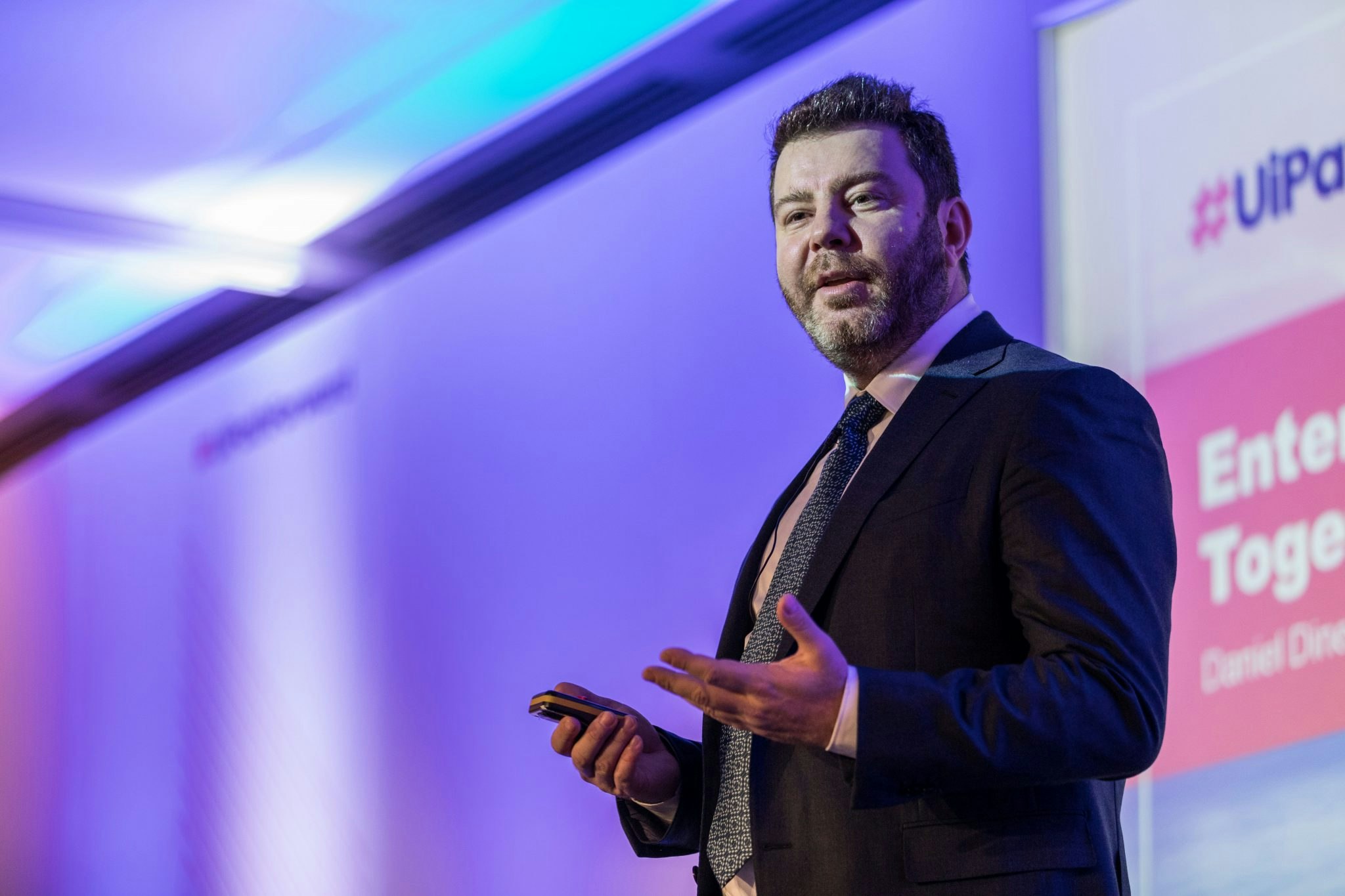 As more and more organisations across business and public sector are embracing Robotic Process Automation (RPA) for their digital transformation imperatives, it is becoming obvious that the impact of automation will have ripple effects throughout society at large.
For instance, professional bodies, such as Chartered Accountants Ireland, offers mandatory RPA training to empower all future professionals in the field through technology. In 2020 demand for RPA training in high-schools and universities will spread across the world and they will adopt automation curricula and promote them to students as a means for competitiveness on the job market of the near future.
This is while governmental agencies and international bodies such as the United Nations, the World Economic Forum and the European Union are becoming aware that automation will drive a paradigm shift. Rather than replacing jobs, technologies such as robotic process automation and artificial intelligence are being increasingly used to free employees from boring repetitive office tasks and to give them the time to focus on high value and high impact work.
In a recent speech in the European Parliament, European Commission President Ursula von der Leyen said: "We will automate work that is wearisome for us humans: carrying heavy loads, performing repetitive tasks in factories or in offices. And this will give us time. Time for what distinguishes human beings. Time for what computers can't do: empathy and creativity."
Software vendors will continue to wake up to the need of democratising RPA, bringing the 'one robot for every person' era to reality. Especially since building automation is being made easier than ever before with tools that suit all needs and skills. Increasingly if you want automation and you are not an RPA developer, but a business user — or a citizen developer, as we like to call it — tools are now empowering you to bring your ideas to life without the need for coding skills.
In 2020 it will become clear that citizen developers and regular business users are able to build and run their own automations.
Daniel Dines is cofounder and chief executive of UiPath
The year of the experiential retail store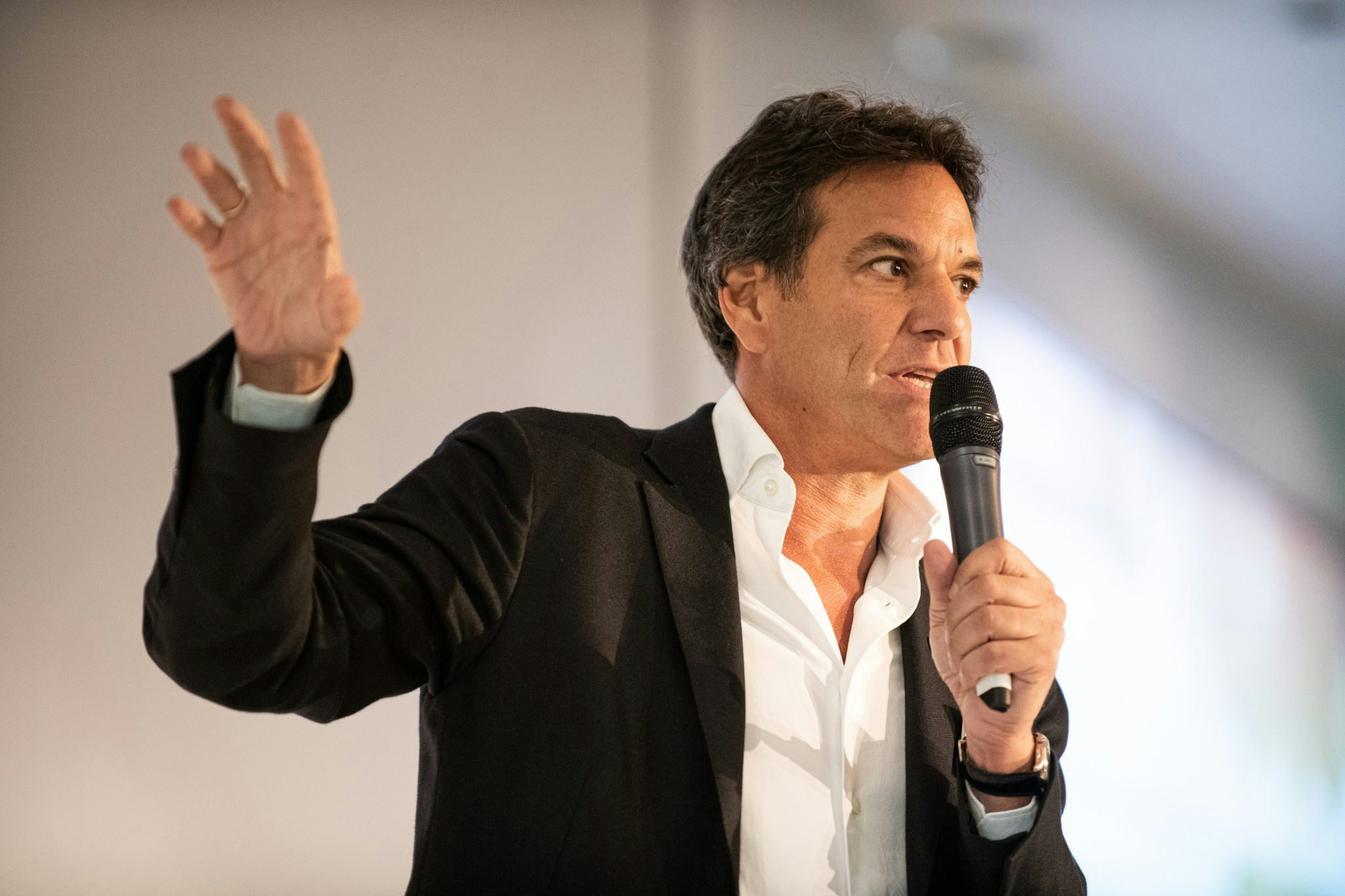 One of the most exciting trends in 2020 is going to be open source. Software engineering as an occupation has seen exponential growth and increasingly developers want to be able to use source code that they can extend and customise to their own needs. From a venture perspective we're seeing more creativity from companies in how they commercialise their core product, through professional services, hosting marketplaces, software as a service (SaaS) and tiered pricing models. And it's good to see a positive shift in attitude from our corporate network towards adopting open-source code.
We're also excited to see a major transformation in the retail sector with the rise of experiential stores of the future. Startups that improve our understanding of offline shopping habits like Cosmose, which tracks customers' locations to within two meters, will enable this resurrection of the bricks and mortar store.
We've already seen a boom in direct-to-consumer models and next year I expect to see more sustainability-focused models like Bower Collective, VitroLabs, and Bloombox Club take centre stage. Rental models will also be on the rise — Made.com have already voiced plans for their furniture rental service in 2020.
The biggest worry for 2020?
Hacking and interference from foreign governments and other parties is only going to worsen. The French government has taken a proactive approach in deploying New Vector, the end-to-end encrypted messaging platform built on top of the open-source framework Matrix. It has the same features as Slack but with the added functionality of being fully encrypted and self-hosted so governments and corporates can remain in control of their most sensitive data. In the same vein, we're seeing generative adversarial networks (GANs) successfully create more synthetic media. This continues to be a worry in terms of fuelling political uncertainty and manipulating elections; we need more services like Serelay to tackle deepfakes and reestablish trust in the media.
The company to watch in 2020?
Karakuri: as food personalisation gains traction in the ecosystem, startups that enable hyper-personalisation with more precision through robotics will do well. The rise of lower-cost robotics and machine learning systems has enabled a rapid transformation of the ready-to-eat meal market. The ability to customise each meal according to portion size and nutritional content in the context of increasingly complex dietary requirements and a pressing need to reduce food waste will play into Karakuri's success. Karakuri secured £7m investment this year led by Ocado, with participation from firstminute Capital. Heston Blumenthal is the latest addition to the advisory board.
The country with the biggest step-change in startup ecosystem?
France: the increasing number of unicorn tech companies based there means both more developer talent and more capital (from both funds and angels) than ever before. Doctolib, BlaBlaCar and Alan are just some examples of the success of the ecosystem. With firstminute Capital ($100m venture capital fund backed by 30 unicorn founders) we've invested in two Paris-based companies: Nabla, founded by Alexandre Lebrun, previously head of Facebook Artificial Intelligence Research (FAIR) and Typology, founded by my co-founder at Made.com, Ning Li. This year Paris also became home to our third Founders Factory office.
But, looking to next year, post-election London will be the standout story in the startup ecosystem once again. Founders Factory now has eight corporates backing 55+ startups per annum in the UK, and firstminute Capital will have completed around 60 deals by the end of 2020, many of which will be UK based.
Brent Hoberman is the cofounder and executive chairman at Founders Factory, Founders Forum and firstminute Capital
Disclaimer: Hoberman is also an angel investor in Sifted.