There's no shortage of evidence on the lack of gender diversity in European tech. For instance:
And although there have been rare glimmers of improvement — Austria's Female Founders announced the first close of a €20m fund to back women founders in October last year, and female founders raised some of 2022's most high-profile fintech rounds — that sort of news appears once in a blue moon.
So which female-founded startups should VCs be keeping tabs on? Sifted turned to European investors to find out, with one caveat — they couldn't nominate portfolio companies. 
Triin Linamagi, founding partner of Sie Ventures
Sie Ventures backs early-stage gender-diverse founding teams in the UK and Europe with a primary focus on fintech, future of work, sustainability and healthcare.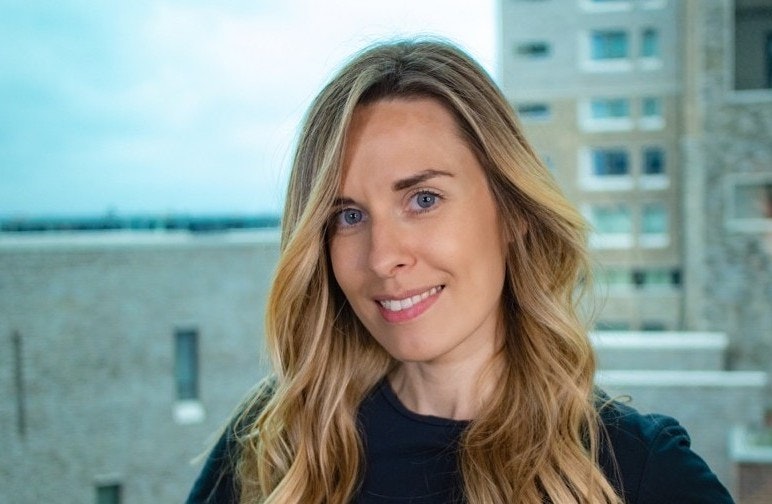 Cocoli — Germany
Buying and selling large bulky items like furniture is tricky due to logistics and delivery — and businesses are often forced to take back customers' old items. About 15bn tonnes of furniture goes to waste every year, and only 20% is reused. Cocoli is trying to solve that with its verticalised digital furniture marketplace that provides a fully integrated logistics and warehouse solution for second-hand furniture items.
Space DOTS — UK
The use of new advanced materials needed for the infrastructure and supply chains being built in space is held up by the length of time required for qualifying them for use off-Earth. The time to market is approximately 10 years, and can cost in the millions for a single flight test. The team at Space DOTS is solving that with its in-situ environmental testing solution that can determine the feasibility of a material for use in space — helping to lower failure rates and the build up of space debris from failed satellites.
Anansi — UK
Online sales now make up a third of the UK retail market share — but 90% of goods in transit are currently under or uninsured. Anansi is building zero-admin insurance products for ecommerce merchants, starting with a Shopify app providing automated cover for shipping issues. With Anansi, retailers are able to automatically protect their goods up to the full retail value, avoid cumbersome manual claims experiences and protect their customer delivery experience.
Hestia — UK
Hestia is a startup on a mission to tackle the 25% of CO2 emissions that come from buildings, while eliminating fuel poverty and creating wealth for lower-income households. It's building an automated platform for residential retrofits — once an assessment is done, the rest of the building works and contracting, financing etc is done on one platform. It's essentially a B2B retrofit "one-stop shop".  
Juniver — UK
Juniver is an early-stage health company on a mission to revolutionise eating disorder recovery by delivering on-demand help for compulsive moments, when people are most susceptible. Every year, eating disorders affect 5m Americans and 2.5m Brits, costing the US $65bn and the UK £11.2bn annually. Yet over 90% of sufferers don't access help because of cost, effort and stigma. Juniver delivers micro-interventions tailored to vulnerable moments, featuring content and tools rooted in the neuroscience of addiction, curated peer groups and coach support.
Markus Gleim, principal at Northzone
Northzone is an multi-stage VC with offices in London, Stockholm, Amsterdam, Berlin and New York.
Fides — Germany
Fides is a modern corporate governance platform that enables general counsels to manage legal duties such as entity management or signing of resolutions all in one place. Fulfilling governance obligations is critical for companies of all sizes. However, many legal teams still rely on spreadsheets, a trail of paperwork or external support. We see an opportunity to digitise these legal tasks into a platform that acts as a single source of truth and workflow solution.
topi — Germany
Topi is a fintech platform that enables retailers to rent out their hardware equipment to customers through a seamless checkout integration. Hardware purchases are a significant cost item for many companies requiring large upfront payments, and topi makes equipment more accessible for companies while giving them more flexibility by moving from one-off payments to subscriptions.
tozero — Germany
Lithium-ion batteries play a crucial role in the push towards electrification. While much focus has been put on increasing the production of batteries, less attention has been put on managing these components at the end of their lifecycle. Tozero is building a scalable platform to recycle old lithium-ion batteries and reintroduce the raw materials back into the supply chain.
Laura McGinnis, associate at Balderton
Balderton is a London-based VC backing startups at Series A and above.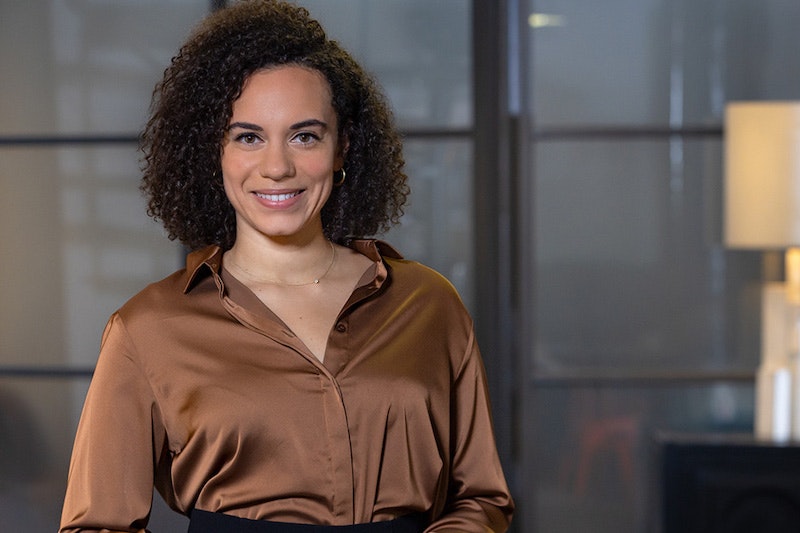 beams — Germany
Beams is a SaaS platform that aims to enhance productivity by reducing distractions and helping users achieve mindful work. Its work solution learns about your personal work routine and suggests deep work blocks and reminds you to take breaks at the right time. We found beams impressive because its product offers personalised and actionable reports to increase focus and reduce stress.
Hurr — UK
Hurr's online platform enables users to rent clothes and accessories from a peer-to-peer network, providing lenders the opportunity to monetise their items and users with accessible designer wear at a fraction of their retail price. Hurr has sustainability at its core, as well as an innovative approach to stock management, strong partnerships with Depop, Selfridges and Matches Fashion and an incredible in-class team.
Legl — UK
Legl digitises and automates core business operations like payments, onboarding and AML compliance to improve cashflow and reduce administrative tasks for law firms. It has already established partnerships with some of the top law firms in Europe and has built a one-stop shop, fully robust product.
luna — UK
Luna is a teen health and wellbeing app that offers expert-created content on various topics, including sexual, general and mental health, and enables users to ask private and anonymous questions. We like luna because of the team's commitment to providing a safe and inclusive space for teens to explore these important topics.