The startup world is bursting at the seams with talented female founders, yet they're not being rewarded equally — at last count female founders secured just 1.1% of all VC investment in Europe. 
But in the Austrian capital, the story gets more positive.
"We really can't afford to miss out on women and their perspectives," says Gabi Tatzberger, director of startup services at the Vienna Business Agency, the city's public organisation for entrepreneurial support and organiser of the annual startup event ViennaUP. "That's why it's so important for women entrepreneurs to help shape the economy. It's also good business — companies that are diverse are more sustainable and more economically successful."
We really can't afford to miss out on women and their

perspectives
In the capital city of Vienna, a combination of government support and private initiatives has meant a boom in female entrepreneurship. According to Tatzberger, 42% of Vienna's founders across companies are female. When you look at startups specifically, 35% of all startups have at least a female cofounder, a figure that was much lower four years ago.
Vienna — a home for female entrepreneurship?
Vienna has been cited as one of the best places for female founders in Europe. Tatzberger says the Vienna Business Agency has had a large part to play in supporting the region's burgeoning entrepreneurs.
"Vienna Business Agency has had a specific focus on female founders for a long time, giving a bonus to companies we work with if the project is led by a woman and having specific training to raise awareness of unconscious bias," she says. "We also have a startup package, which is a global competition where we bring startups to Vienna. A specific share of female founders is included in the cohort."
But Tatzberger also believes Vienna's high quality of life plays a significant role, with free kindergarten and schools. This helps create an environment where female founders who are also mothers can continue to work and participate in the ecosystem.
I believe it's very important to show young women that entrepreneurship is an option and an attractive and interesting one at

that
"Stakeholders in our ecosystem are also incredibly important," Tatzberger tells Sifted. "Female Founders, Female Factor, WEDO5 and WoMentor all create events for female founders, startups and the network, bringing role models to the forefront. I believe it's very important to show young women that entrepreneurship is an option and an attractive and interesting one at that."
In a further show of support, the 2022 ViennaUP festival — an event for startups, investors, corporates and talent — will shine a spotlight on female founders and investors, from Austria and abroad, including Deepali Nangia, partner at VC fund Speedinvest, Lubomila Jordanova founder of ESG reporting platform PlanA.Earth, and Kimberly Ofori, founder of boutique real estate and investment firm Ofori & Co.
"At this year's ViennaUP, a core focus will be on female-led startups and companies," Tatzberger says. More than 30 programme partners will host talks and workshops between the end of May and beginning of June both in Vienna and online, covering topics including smart cities, impact, entrepreneurship, fintech, manufacturing and life sciences. 
So if Austria's female entrepreneurs are thriving, who are the ones to watch? Here's our list.
Lisa-Marie Fassl and Nina Wöss, cofounders at Female Founders

Fassl and Wöss created the Vienna-based Female Founders hub in 2016 with the mission to create equal opportunities for entrepreneurial women in the European tech and innovation ecosystem. The company provides female founders with products, services and opportunities in the areas of startups and investment, female talent and its growing community to help make that mission a reality.
Previously, Fassl was managing director at the Austrian Angel Investor Association and cofounder of Ideentriebwerk, a student association with the goal of shaping the Graz startup ecosystem in a sustainable way. Wöss held roles at Speedinvest for over seven years, including two years as head of marketing, and also worked at AVCO, the national association for Austria's private equity industry and corporate finance service providers.
Barbara Sladek, founder and managing director at Biome Diagnostics
Sladek founded Austrian medtech company Biome Diagnostics to transform cancer care. The startup uses DNA sequencing and machine learning algorithms to develop new technologies for routine clinical practice. 
In 2021, Biome Diagnostics received six figures in funding from the Austrian Research Promotion Agency (FFG), the national funding agency for industrial research and development that aims to strengthen the competitiveness of companies based in Austria.
Prior to the launch of the company, Sladek worked in various business manager roles at Siemens Healthineers and studied at the University of Oxford.
Tanja Sternbauer and Mahdis Gharaei, cofounders of The Female Factor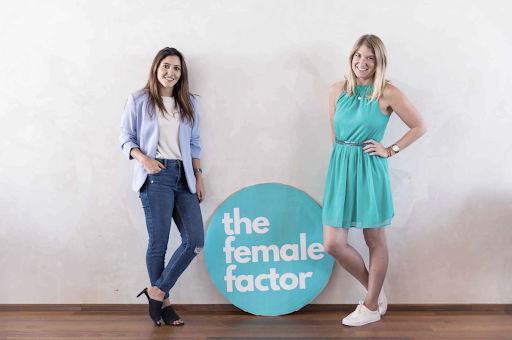 The Female Factor was founded in 2019 in the quest to close the gender leadership gap. As well as being cofounders, Sternbauer is head of talent and Gharaei is CEO.
Before cofounding The Female Factor, Sternbauer was managing partner of Startup Live, a European acceleration programme, and was founder and president of non-profit organisation Female Founders. Gharaei was previously managing partner at Iran Air for over seven years and also worked at Female Founders as head of business development and growth.
Theresa Imre, founder and managing director at Markta
Imre founded Markta in 2017 as Austria's first digital farmer's market that brings together regional food producers and direct marketers with people who are looking for high-quality and regional products. Markta taps into the growing appetite to shop local and from small businesses, as well as convenience culture thanks to its home delivery model. Imre's innovative approach led her to be named in Forbes' 30 under 30 list in 2020.
Theresa Rothenbücher, cofounder and chief scientific officer at Revo Foods
Revo Foods is on a mission to create delicious seafood made from plants by using 3D food printing technology. 
Priding itself as "the seafood company that saves fish" Revo Foods claims to have saved over 2,000 salmon since its launch in 2020. In 2021, Revo Foods raised €1.5m in its first-ever round of funding. While Vienna-based, Revo Foods has since expanded its presence to over 14 countries, including Italy, Portugal, Romania, Spain and the Czech Republic.
Rothenbücher is one of three cofounders at the startup, which is her first venture post-education.
Désirée Jonek-Lustyk and Lisa Kögler, founders and managing partners at WoMentor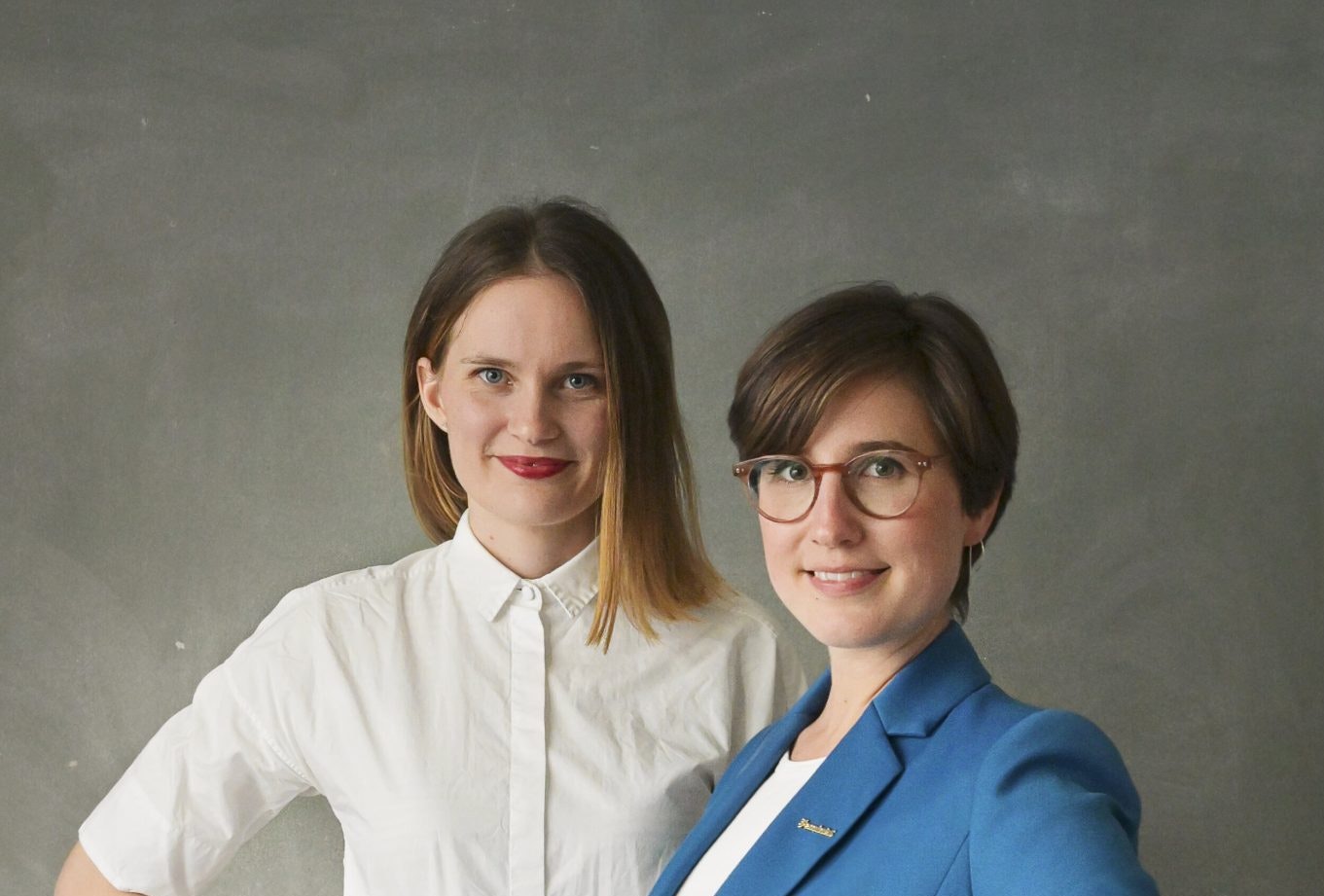 Kögler and Jonek-Lustyk founded thinktank WoMentor in 2019 with the mission to empower women to be braver in their careers with the support of role models and mentors. In 2021, they also established WoMentor Impact to help organisations and leaders step up and invest in gender equality, attract more female leaders and achieve more visibility for women in business.
Jonek-Lustyk previously worked as innovation and UX expert at WhatAVenture and as a strategist at Schibsted Media Group. Kögler is a specialist in purpose coaching, and has a background in psychology.
Sasha Lipman, founder of tech2impact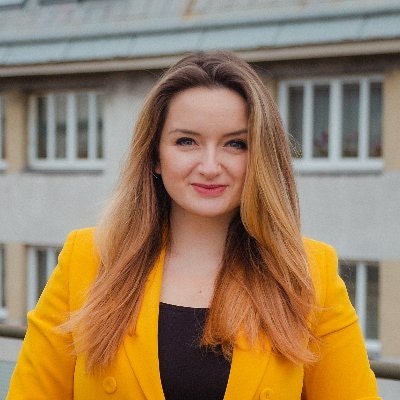 Lipman founded tech2impact in 2020, a global digital hub that works with a network of over 600 founders, investors, mentors, accelerators and incubators with the aim to make impact tech the new norm. She is also an ambassador for 4FYN, a business platform that enables startups to launch new ventures with investors and corporations, and works as speaker liaison for TEDxVienna.
Previously, Lipman worked at AIESEC in Ukraine and Austria for almost five years and was head of impact at Hackabu, a business that helps to generate growth for startups. 
Cornelia Habacher, cofounder and COO at Rebel Meat
Addressing the growing appetite for sustainable meat, Habacher launched Rebel Meat in 2019 and its products are now in stores nationwide across Austria. 
The startup develops meat products that aim to taste just like meat, but actually only consist of 50% meat. The company supports Austrian organic farming so no soy from overseas is used for feeding.
As a qualified scientist, Habacher worked at the Friedrich Miescher Institute for Biomedical Research for over four years before turning to entrepreneurship.
Ready to meet these founders and learn why Vienna is a great place to visit? Come to this year's ViennaUP festival. More info here.