Tucked between the Swiss mountains and surrounded by woods is Zurich, a city first known for its financial clout. Today however, Zurich has become a hotbed for startups spanning everything from fintech to smart cities and healthtech.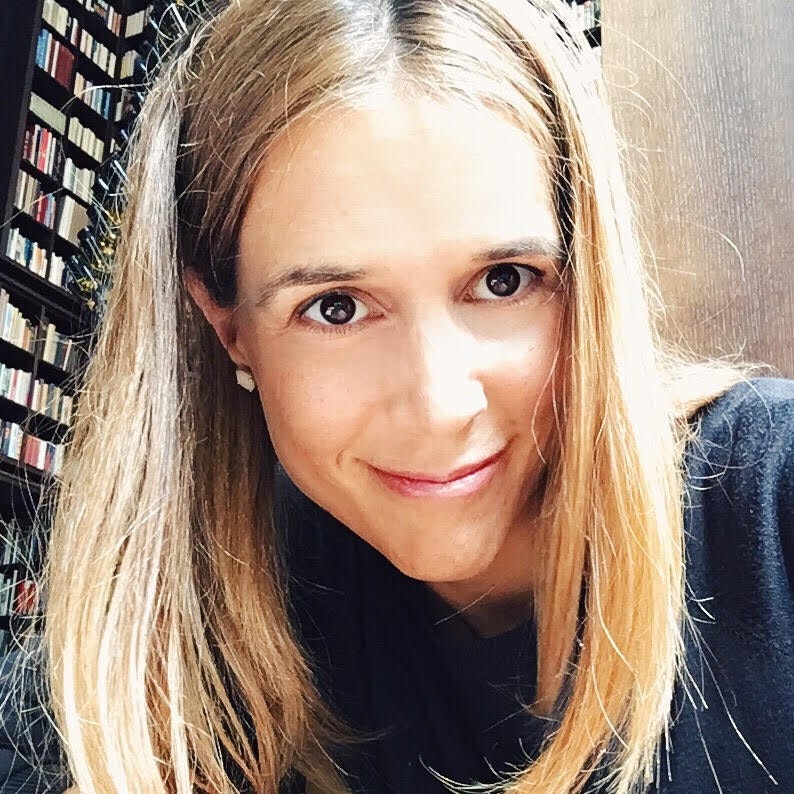 Often nurtured by Switzerland's big corporates, the city's startup scene is growing fast, with over €1bn invested into startups in 2018.
The Swiss tech hub is also just a train ride away from Start Summit, the annual Swiss tech festival which kicked off today.
Ruth Armalé has spent 20 years in the Swiss startup scene. In that time, she's gone from startup engineer to associate at McKinsey and cofounder of incubation programme Impact Hub Fellowship. She recently left a string of leadership roles at Zurich's Kickstart Accelerator
Today we ask Armalé why the Swiss cityis great for getting startups and big businesses together...
What is Zurich's biggest strength?
Zurich works in a very integrated way, with lots of organizations contributing to the development of its tech ecosystem.
Corporate innovation teams from the likes of telecom giant Swisscom and supermarket chain Migros are cooperating with startups to jointly developing PoCs (Proof of Concepts), while the likes of Credit Suisse and UBS are heavily invested in fintechs.
Digitalswitzerland, which was founded in 2015, is mainly private sector members, corporates and other organizations who are committed to developing the Swiss innovation space.
What is the biggest challenge?
It's still very difficult to welcome startup talent from abroad. Kickstarter Accelerator has always had a very international program and trying to bring startups from abroad has been a lot of hassle because of rules around immigration.
Sifted Newsletters
Sifted Newsletter
3x a week
We tell you what's happening across startup Europe — and why it matters.
We need to define a more friendly environment for foreign

talent.
In Amsterdam, they have startup visas. That would be a good initiative to consider here. We also need to fix our tax system to make it more friendly for startups.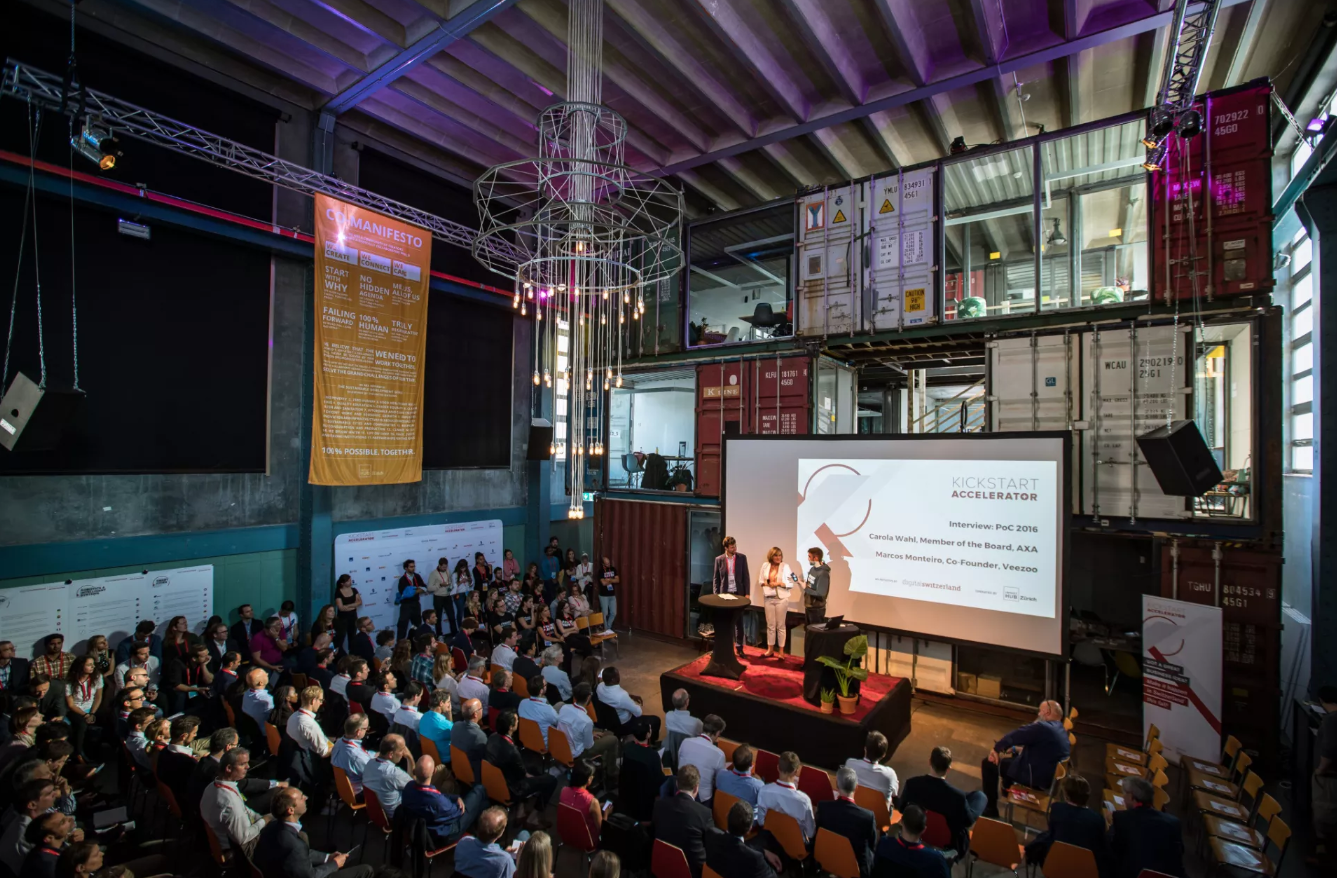 In what ways has Zurich changed over the last five years?
We have lots of different models for spaces where entrepreneurs can work. Impact Hub Zurich was one of the first, and it remains very active in programming for startups and entrepreneurs.
Kraftwerk is a very inspiring place where startups can host workshops, book meeting rooms or meet for

coffee.
Kraftwerk innovation space opened in 2017 in partnership with digital Switzerland, Impact Hub Zurich, EWZ and Migros Group. It's a very inspiring place where startups can host workshops, book meeting rooms or meet for coffee.
Recent years have also seen the launch of coworking hub Westhive, Wespace a space for female entrepreneurs, and corporate hubs from the likes of Zurich Kantonalbank.
Zug's Crypto Valley outside of the city has also gone from strength to strength, now attracting attention away from other hotspots like London.
How easy is it to find funding ?
So it is relatively easy for startups right now - 2018 was a record year, with investments surpassing €1bn for the first time. There is a positive environment for early stages, and a very well developed business angel community from organisations like SICTIC, GoBeyond and Business Angels Switzerland.
Now there's an emphasis on having more options for growth (last year about 80% of the gross funding into Swiss startups was foreign funding, mainly from the US and Germany). There are new funds being raised all the time, like the Swiss Entrepreneur Fund and the Digital Transformation Fund from Swisscom.
VCs like Brain To Ventures (btov) or Creathor Ventures are developing the scene for series A funding.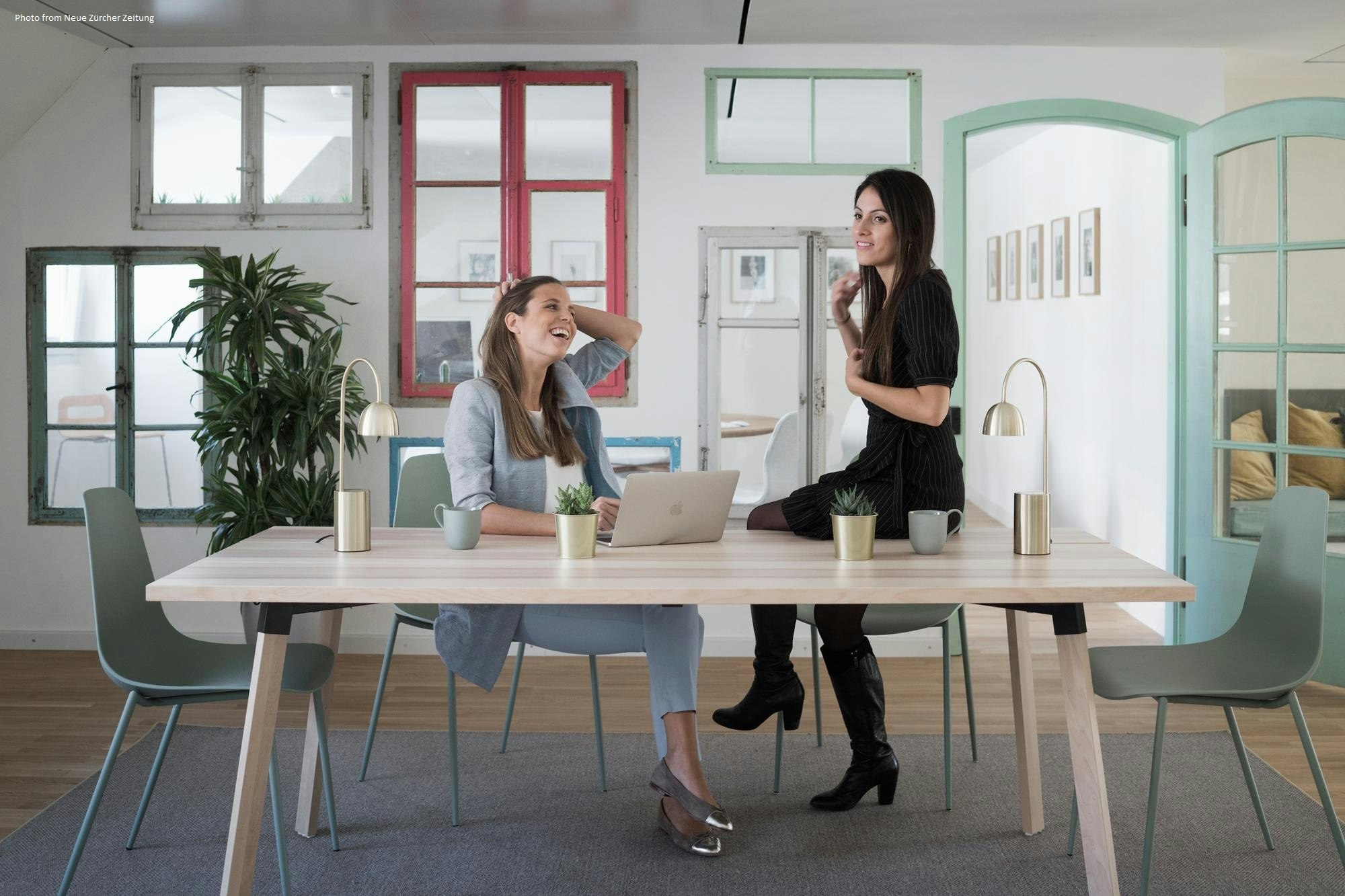 How easy is it to hire talent?
There is a lot of talent and overall the whole Swiss culture is becoming more risk-oriented.
We have many highly qualified people coming from our universities like ETH and see great potential for DeepTech, Fintech and Robotics.
That said, the cost of living in Zurich is quite high for European or international standards (cost of living in the city ranks 2nd out of 449 locations around the world).
Even in the middle of the city, you're a stone's throw away from the mountains where you can trek in summer and ski in

winter.
What is the social side of Zurich like?
The social scene in the city is a lot of fun. It's kind of less superficial than some of the other big cities in Europe - I'm from Barcelona but I've chosen Zurich to be my home because there's just a super good quality of life (Zurich is ranked amongst the top 3 most liveable cities in the world by Mercer).
I walk most places but you can also get anywhere by public transport or by bicycle. Even in the middle of the city, you're a stone's throw away from the mountains where you can trek in summer and ski in winter.
Where to work?
I love Zürich West (which is District 5). This is where Impact Hub's newest Collab space is. It used to be much more of an industrial part of the city of Zurich, less known as the centre for business. Now its developing lots of new spaces.
It's got a more creative hipster tone: it's less corporate mainstream but has corporate innovation running through it.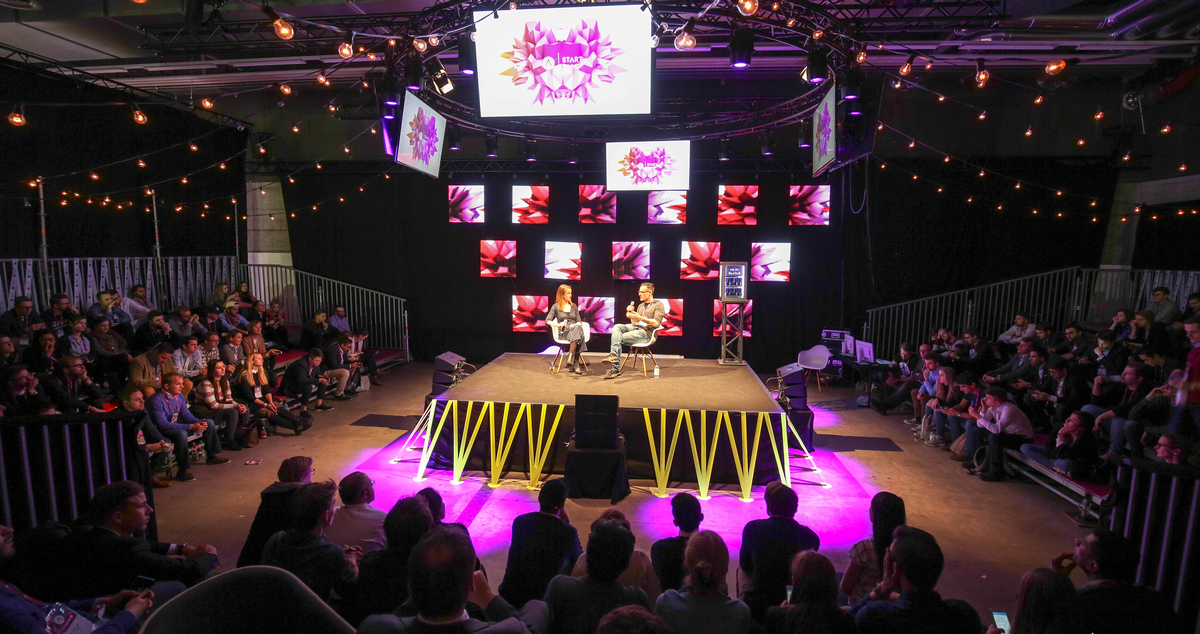 What are Zurich's best meetups?
- Startup Weekend Zurich
- Venture - Companies for tomorrow
- Startup Grind Zurich
There are also lot more events listed by Impact Hub Zurich and on StartupTicker, and just a train away is START Summit in St Gallen (which launches today).
Who do you need to know?
Nicolas Bürer - Managing Director digital Switzerland, Swiss Business Angel of the Year 2018, Digital Shaper and Entrepreneur (Movu.ch)
Christoph Birkholz - Co-founder Impact Hub ZH & Kickstart, co-founder Yova, board member Panter.ch
Thomas Dübendorfer - Founder, president and angel investor Swiss ICT Investor Club SICTIC
Alexander Stöckel - Partner and Member of the Board of Directors btov
Mike Baur - Founder & CEO Swiss Startup Group
Pascale Vonmont - CEO Gebert Rüf Stiftung
Christian Wenger - Partner and board member Wenger & Vieli. Initiator Swiss Entrepreneur Fund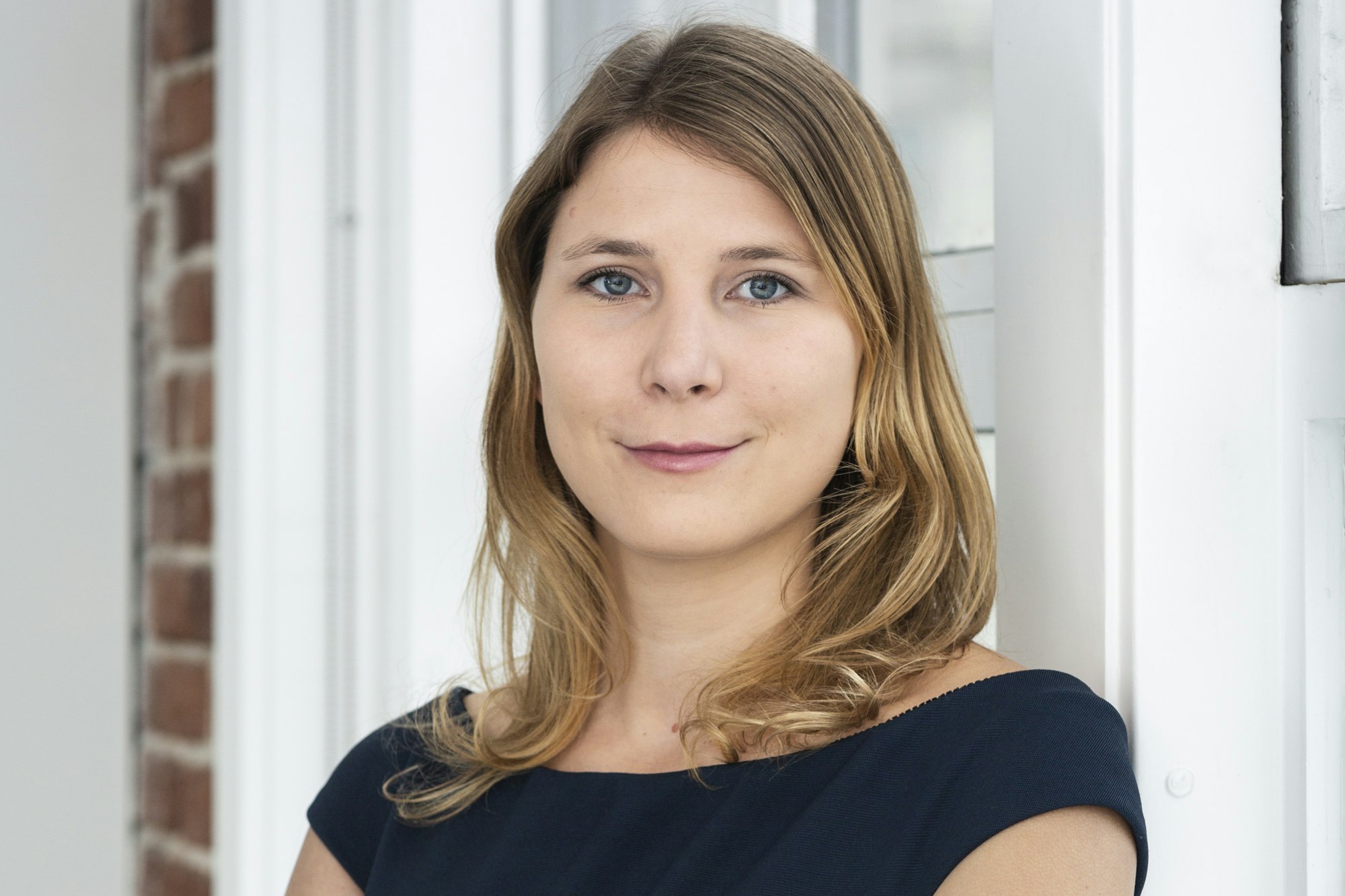 What are Zurich's biggest startup success stories?
Ava: A femtech startup which has developed an ovulation tracking bracelet to help women get pregnant. To date it says it has helped 16,000 women conceive, with 50 new pregnancies now reported per day. The startup has raised €37.3m ($42.4m) to date and has completed five successful clinical trials.
Read Sifted's interview with Ava founder Lea Von Bidder: How to build hardware in the age of apps
Cutiss: A bioengineering startup focused on growing human skin. Their technology has been developed to help patients suffering from burns.
Piavita: Piavita is a hardware-enabled SaaS vettech company that brings the veterinary industry into the digitized age.
Advanon: an online platform where SMEs can find funds for their short-term financing needs by selling invoices to financial investors.
Versantis: a Swiss pharmaceutical company focused on treatments for liver disease.
And some from Lausanne... (editor's note: these were initially mislabelled as Zurich startups!)
Bestmile: A cloud startup for managing fleets of autonomous vehicles. This is already used in the self-driven buses in several French-speaking Swiss cities.
Lunaphore: A medtech startup spun out of EPFL. This is developing tissue diagnostic platform to streamline the analysis and classification of tumours.
Flyability: A drone startup specialising in devices which can fly in difficult confined spaces. It is targeting the oil, gas, energy, mining and public utility sectors.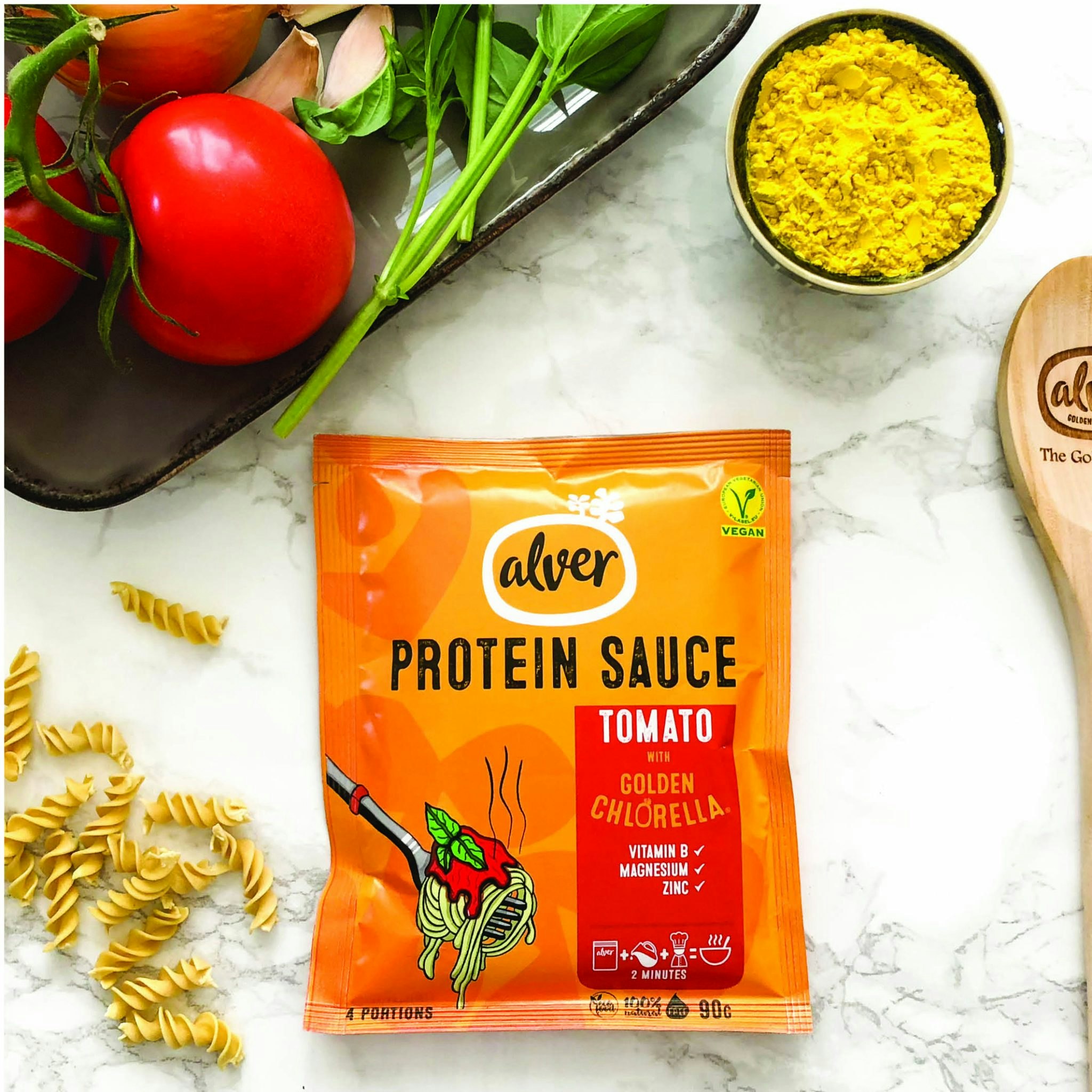 Which are the most exciting companies to watch?
I'd recommend Kickstart startups Altoo (simplicity for complex wealth), vlot (personalised flexible insurance) and Mondays (a subscription for organic period products).
There are also many more great pre-seed startups like 3Brain (which develops high-resolution chips for monitoring brain health) Alver Futurprotein (who growing the algae food of the future) and Involi (drone safety systems) which can be seen here.
Which resources, newsletters and websites should we follow?
Startup Ticketer.ch, which a great annual report on Swiss venture capital.
Investiere, for finding talent.
Zurich Facts
Population of the city
402,762 (2017)
---
Number of startups
700+ (AngelList)
---
Total investment in 2018
1236 CHFm (€1094m)
---
Average software developer salary
84,000CHF-127,000CHF (€74,000-112,000)
---