Startup founders in Europe are increasingly muscling in on the climate tech boom, either investing directly into startups themselves or acting as LPs in climate tech funds. 
The latest to do so is Cornelius Patt, the founder and former CEO of online pet platform Zooplus — which was scooped up by private equity in 2021 at the whopping price of €3.7bn. He's recently launched Voltares Group — a group of companies dedicated to renewable energy. 
The companies are financed exclusively by Patt, who has already been investing in cleantech via his role as venture partner at eCapital, an impact fund of which he is an LP. 
How is Voltares Group structured?
Vienna-based Voltares Group consists of three companies.
Voltares Energies is a special purpose vehicle which invests approximately €2m-10m of equity financing into renewable energy projects in emerging markets. Voltares partners with local companies — in construction, for example — and experts on the ground in different countries to operate the projects.
It has already invested in five projects in Senegal, Georgia, Ukraine and India, where there is less capital available to invest in renewable energy than in places like the US.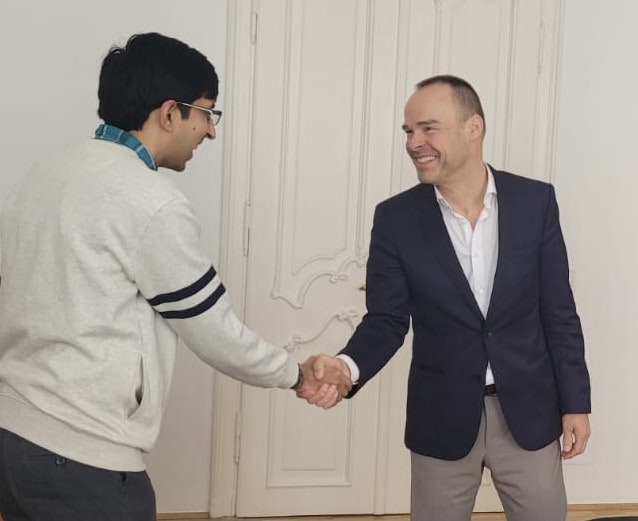 One of Voltares' current projects is a solar park of 5 megawatts (MW) in Chennai, India, which can eventually be scaled up to 30MW. 
The first 5MW of the project is being financed entirely with equity from Voltares Energies (this year it will invest about €5m into the project). The scaling of the project to up to 30MW will include additional sources of capital like debt financing, in addition to extra equity from Voltares.
Its aim is to reduce CO2 emissions by 1m tonnes across all projects by 2030. It will measure the success of the projects by the number of MW produced by its solar, wind and hydrogen power sources and the amount of CO2 emissions that have been reduced, compared to traditional power sources like coal or diesel generators. 
Voltares Development is more hands-on than Voltares Energies. It has €30m to invest in solar, wind and hydrogen projects that produce up to 50MW, and also provides engineers and other personnel to develop the project on site. 
Voltares says that the goal with both Voltares Energies and Voltares Development is to build up a portfolio of renewable energy assets worth €500m by 2030. This year, it will already have secured €50m worth of assets. 
Voltares Ventures is a €15m fund, which invests up to €5m into Series A and B climate tech companies with a particular focus on Europe, Africa and Asia. 
Of particular interest are companies that can help solve the battery storage problem or have novel solutions for the global distribution of energy.
Sifted's Take
Investors are beginning to realise that climate change can't be solved with software alone, and that we need companies building big, physical things —- for example, nuclear fusion or carbon capture technology. 
But building infrastructure — such as gigafactories to produce electric vehicle batteries, renewable energy assets or infrastructure for climate-friendly manufacturing — takes a lot of money to scale. And many VCs are unwilling to invest in these companies throughout their lifetime, given that they are more exposed than others to supply chain issues and fluctuations in energy markets. 
Voltares' approach of supporting the development of infrastructure projects and investing in climate techs as a VC may well be a good one in terms of minimising CO2 and yielding good financial returns.