There's a European-born social app built for Generation Z, and it's about to hit the 40m user mark.
Yubo, a Paris-based startup created by 27-year-old Sacha Lazimi, is tailored to teenagers and young adults, promising a better experience than Snapchat or TikTok thanks to more chatting and less passive scrolling.
Lazimi is convinced that digital natives are hungry for online interactions that focus on just having a nice time with peers — with no influencers and followers, likes to try and gather, or online showing off to do.
"The point isn't to gain followers or even to make new friends — it's just to share a moment in real-time with similar people," Lazimi tells Sifted. "It's about live social interaction."
And so far teenagers seem to be enjoying it. Yubo launched in October 2015 and recruited 5m users in the first year. It's now nearing 40m users, 80% of them are aged 16 to 21, and more than half live in North America. Only 5% are from France, Yubo's home market.
The startup expanded to a new London office this month with several UK hires.
Its planned expansion, helped by $12.3m in funding raised last year, comes at a time when other social networks are under increased fire for their manipulation of users and their penchant for data harvesting — most notably Facebook, but also others.
Back to social network basics
In many ways, Yubo is going back to the basics of social networking: just linking people together in the digital world.
While social media giants focus on content and give increasing space to superstar influencers, the startup has bet instead on mimicking online the real life social interactions of teens: going to a party, finding a small group of people and joining the conversation.
A user's typical home page will show photos of live chat rooms, where groups of people join based on age, interests and what language they speak. It's built to avoid passive scrolling and get users to interact with each other, Lazimi says.
Sifted Newsletters
Sifted Newsletter
3x a week
We tell you what's happening across startup Europe — and why it matters.
The most popular configuration on Yubo is four or five people joining the same chat room around video, audio and text exchanges. As ice-breakers, users will often share a group game of Pictionary, or play "would you rather" or "let them guess" (the game where you mime a concept for others to guess).
Most people who talk there don't know each other in real life, none of them are famous, and the point isn't to gain followers or even bulk up your contact list. 
"The social graph of a Yubo user is nothing like what you would find typically on Facebook or Snapchat," says Lazimi. "We just don't answer the same need."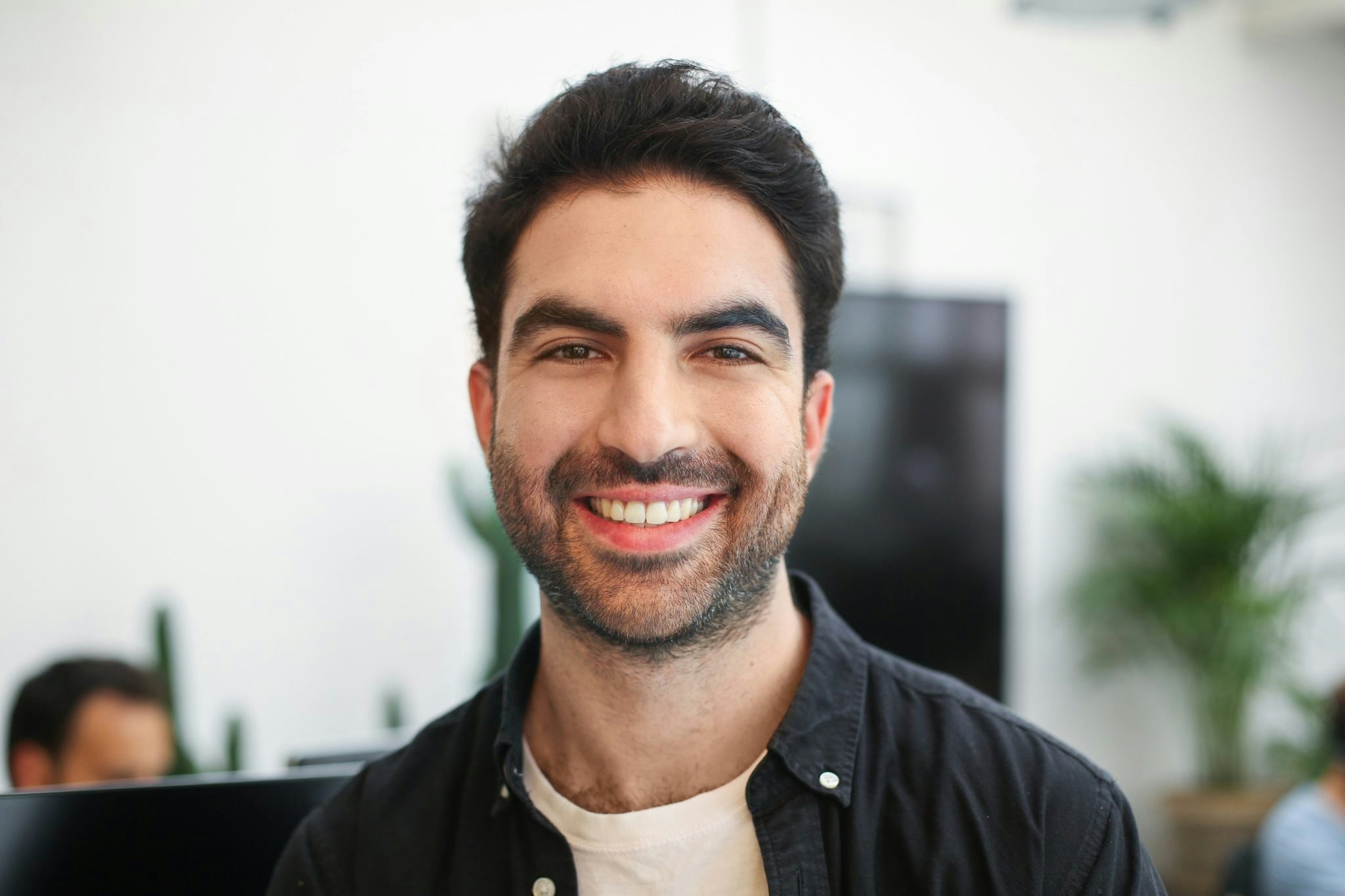 $2 boosters
It's not just teens — investors have noticed Yubo too. 
Part of what has grabbed their attention is Yubo's business model, which is more similar to a video game's than Facebook's.
While most social networks make money from distributing content, cashing in on user data and building their business around advertising — Yubo is going down a different road.
There's no advertising on the platform. Instead, Yubo is implementing the kinds of "freemium" models that games from Clash of Clans to Candy Crush have made familiar to consumers. 
Its users spend as little as $2 to buy premium features that let them do things like pushing their chat group to the top of Yubo's home page for a couple of minutes. A monthly subscription to premium features is worth about $10/month.
"We're the only social network with this gaming model," says Lazimi. "We don't sell our users' data, no users come to our platform to make money, and there are no influencers for people to gather around."
The startup, founded in 2015, started monetising in October 2018, and had $10m (about €8.6m) in revenue in 2019. It has raised about €20m so far from investors.
The "born with a phone" generation
Of course making a platform for teens has its risks.
Its first year on the market, Yubo started building a strategy to keep its young users safe online, investing in technology,  hiring experts and forming a safety board. It has an in-house psychiatrist as well as representatives from governments and regulators.
There are a series of safeguards in place on the platform too: for instance, users over 17 can't interact with users aged less than 17 years old. Artificial intelligence software scans new users' profile photos, phone numbers and email addresses to block spammers and other potentially abusive profiles from joining.
It can go so far as asking a user for a copy of his or her ID card, along with a short video or audio clip to authenticate him or herself.
Algorithms scan conversations for unsafe content, and pop-ups warn users to think twice before sharing private information like their phone number or home address. A team of moderators also leads regular investigations into potential loopholes in the platform's safety procedures.
The startup has also made guides for parents, associations and the police to explain how the platform works and the kinds of safeguards it has in place.
"The internet can be a safe place if you use technology for tracing, localisation and moderating for good," says Lazimi. "We are creating a wholesome space, for a generation that was born with a phone in its hands."