The hotel industry has been hit hard by the coronavirus pandemic, and may not recover for years (even if there is a vaccine). At the same time, many believe that remote working is here to stay.
Looking at those two trends, number of startups across Europe are connecting the dots —  turning empty hotel rooms and lobbies into office space to rent, helping hotels make extra money and giving remote workers a place to go. 
"During lockdown — when people were at home and hotels had to close — we really felt the impact," explains Simon Botto, the chief executive of DayBreakHotels, an Italian startup that helps customers book hotels online.
The startup launched a 'smart working' service, first in Italy and then in the UK, where people can book a hotel room for the day to use as an office. Botto's company now has 400 hotels signed up to use the service, and they're averaging 300 bookings a week.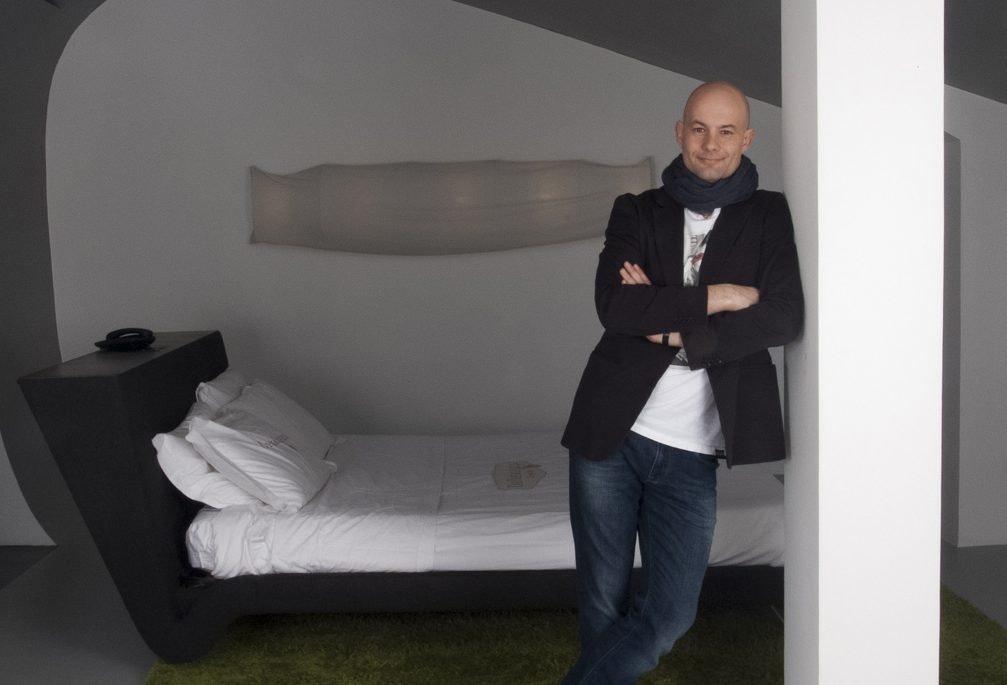 "We're predominantly seeing customers booking a room in a hotel on their doorstep," Botto explains. "It's a short commute, it's convenient and comfortable, and it's a great place to focus." 
DayBreak has seen a lot of interest from the corporate sector in recent weeks, he explains, as big organisations look to restructure their workplaces. Hiring a hotel room for an employee to work in can be on average 50% cheaper than giving them a desk in an office, Botto says, given the high cost of corporate buildings.
A new definition of hotel
Startups, Botto thinks, can play a big role in helping both the hotel industry and office workers adapt.
"We're well equipped to help the entire travel and business ecosystem accelerate a transition towards a new definition of 'hotel' — at a time when the hotel industry desperately needs support, and businesses are looking for new ways to work," he says.
Sifted Newsletters
Startup Life
Every Wednesday
How (and how not) to run a startup.
Botto's clients seem happy so far.  "For us, letting people book rooms as personal offices is nothing short of a lifeline," says Edward Wilcock from London Town Group, a chain of hotels around London.  
"We have all this space — state-of-the-art rooms, facilities and fitness suites — all going unused. It's heart breaking, really," he says. "So when you consider the number of people having to work around wobbly desks and distractions at home, it's clear that hotels offer the perfect solution. And it's one that helps us make use of the great real estate we have on offer."
And it's not just young companies innovating — France's Accor, the biggest hotel group in Europe, has also launched a 'hotel office' concept, where rooms can be rented for the day to work in, starting at €55.
Shareholders and investors are fans of such moves. When Scandic Hotels, a hotel chain headquartered in Sweden, announced that it would start renting out hotel rooms on a day rate for office workers, its share price saw a welcome bump.
Younger workers
British startup Tally, launched during the pandemic, offers employers different venues for their workers to use — including hotels, cafes and restaurants.
"It's younger workers that companies needed to find a solution for," explains Julia Robertson, cofounder of Tally. 
Tally also heard from companies who were holding meetings in local parks after switching to remote work, Robertson says, and hiring a space in a hotel or café can provide an alternative to this, especially during the winter. 
A long-term solution?
A recent survey of 1,000 employees at a range of companies found that 86% of them wanted to work somewhere other than their office for at least one day a week, even after the pandemic is over. 
Companies like Spacemize, who rent out hotel lobby space for office workers, see coronavirus as initiating a long term change in the way we view the office.
Spacemize was founded before the pandemic began, but, as cofounder Zain Dhareeja explains, its boosted the number of hotels enquiring about becoming venues, and the number of corporate companies looking to use the lobbies. 
"Lot of companies aren't renewing their leases," Dhareeja says, "and I think across the next 10 years we'll see companies re-evaluating how they think about offices and the best way to structure things."