After bootstrapping itself with some £110m in funding from its multimillionaire serial founders over the last eight years, UK digital identity company Yoti is finally opting to take in some outside investment.
[Yoti is one of a number of fast-growing bootstrapped companies that are now looking for investment. Sifted members can see our list of the rest here.]
It's a sign, says cofounder and CEO Robin Tombs, that the digital identity market has become red-hot, with a number of competitors having recently raised big rounds, such Estonia's Veriff ($100m Series C round) and US competitor Jumio ($150m last year).
Digital ID has become a hot sector in part because it's seen as essential for a lot of other hot sectors — it will be crucial, for example, in proving identity in the metaverse and for Web3 applications. Companies like Yoti already work with games companies to age verify the players that come to their platforms, and Tombs says their role will grow further as these platforms expand to become places where people attend concerts and watch esports.
"This is a business whose time has come. A lot of the problems around Web3 come down to identity and interoperability, which we can help with," says Tombs.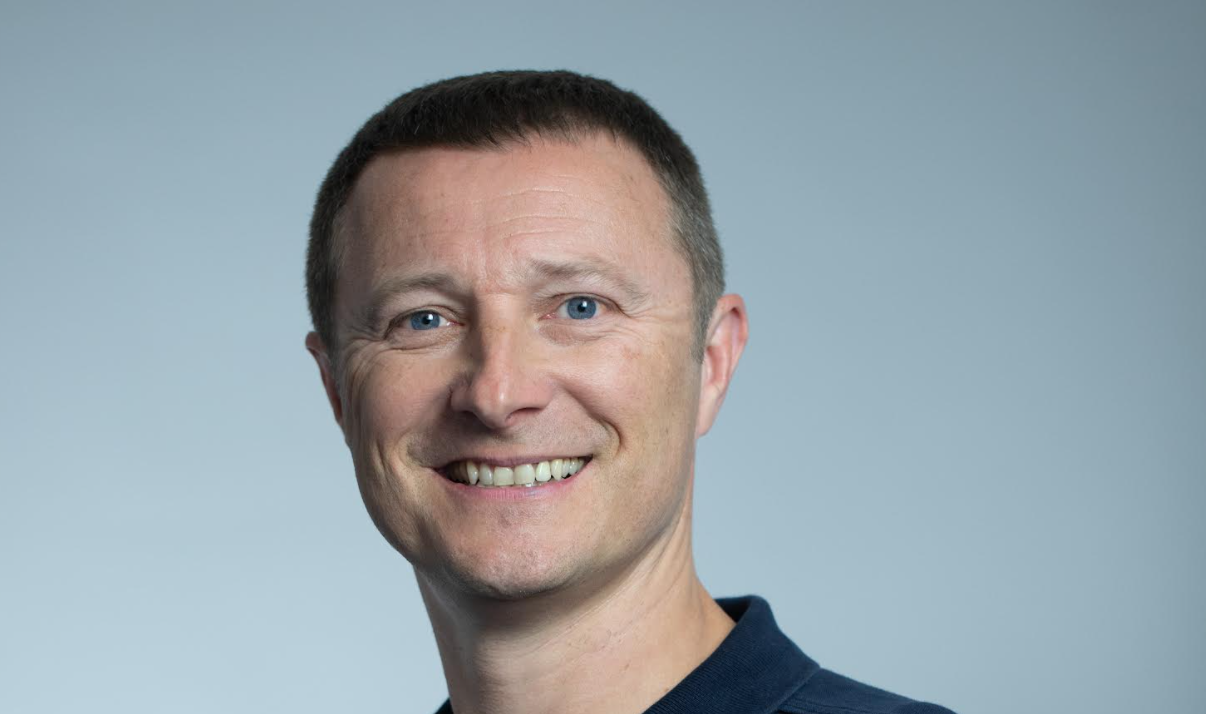 Bootstrapped beginnings
It's a far cry from 2014 when Tombs and Noel Hayden founded Yoti.
"2014 was too early to go to the VCs and predict when consumer online identity would take off," Tombs tells Sifted. "We had a hunch that one day people would want to own their digital identity, much like you have a passport, but we couldn't say if it would be two, three, four, five years. It's not the kind of thing that VCs want to hear. That's partly why we were bootstrapped."
Yoti was lucky that it could bootstrap to this extent, thanks to the fact that Tombs and Hayden sold Gamesys, the online gambling company they founded, for £2bn in 2021, netting the founders an estimated £500m in total.
We couldn't say if it would be two, three, four, five years. It's not the kind of thing that VCs want to

hear
Yoti is raising a more modest sum than many of its competitors — just £8m-10m from a number of wealthy tech entrepreneurs. Later in the year, it plans to raise a bigger Series B round — likely around £40m-60m — from VC investors.
"We're calling this a pre-Series B round, because it felt weird to call something that has already had £110m founder investment a seed round," said Tombs.
The money, especially from the bigger Series B round, will be used to help Yoti expand abroad. The 450-person company is mainly known in the UK but wants to build a presence in the US, Canada and Australia, for which it will need a bigger team.
How it works
Yoti uses a combination of face biometrics and encrypted codes on your mobile phone to create a robust way to prove your identity online. It has a very grand ambition of one day becoming the default digital identity provider for hundreds of millions of people.
In the short term, it is selling a number of smaller business-to-business services, such as esignatures for documents and age verification.
It is working with UK supermarkets Asda, Sainsbury's and Morrisons to install automatic age verification systems at self-checkouts. People buying restricted items such as alcohol or paracetamol can simply look into the camera, which will estimate their age without a human attendant having to come over.
Putting the Yoti technology in everyday situations such as supermarkets and estate agents like Connells is part of the strategy to build awareness, says Tombs.
"It has taken us seven years to get trusted a bit in the UK. Trust is a combination of frequency and brand recognition; it happens gradually," says Tombs. "You go into Asda and use the Yoti age verification to buy your paracetamol. Then your son or daughter wants to play Fortnite and you use it to age verify them. And you use Yoti to sign a contract with Connells. All these add up and you then one day say 'I'll just get the app' because I use this so often.'"
Tombs says the age verification software has now got to the point where it is comfortably more accurate than humans, and is usually able to accurately estimate age to within a four to six-year range. But it has taken years to get there, training the AI on millions of faces. Even as recently as 2018 the accuracy wasn't where it should be on darker skin tones, said Tombs; it is only in the last year or so that this has improved to the point it can be commercially deployed.
"It took us three years to get it into beta testing and then another year in beta to check it worked," says Tombs. In all that time the company wasn't making a penny in revenues.
Now the commercial work is coming in, with contracts ranging from £1k from a small business to £500k for a big deployment. Yoti says revenues grew from £0.4m in 2020 to £2.4m in 2021, and they expect revenue to grow from three to fourfold in 2022.
This article has been updated with a more up-to-date revenue number from Yoti for the calendar year 2021. The previous revenue figure was from a Companies House filing and only covered the period up to March 2021.
[Yoti is one of a number of fast-growing bootstrapped companies that are now looking for investment. Sifted members can see the rest here.]