French insect-farming startup Ÿnsect just extended its Series C funding to $372m, the largest amount ever to be raised by a bug-based food company.
Not only that, but the company, which breeds insects and turns them into food, has bagged Robert Downey Jr's sustainability initiative Footprint Coalition as one of a prominent set of US investors, helping set up its planned launch into the US market.
Our ambition is to revolutionize the food chain which, literally, starts from the basics: insects and

soil.
"We had only European and Asian investors up to now, but given that our plan is to be in the North American market as well, we wanted to bring on board some American investors," Antoine Hubert, cofounder and CEO of Ÿnsect tells Sifted.
One of those US funds is Santa Monica-based Upfront Ventures, which has a long history of successful investing. It was one of the early investors in Starbucks back in the 1990s and recent portfolio companies include scooter company Bird, Ring doorbells and trainer marketplace Goat.
Another is Footprint Coalition, which Downey Jr., who played the role of scientist Tony Stark in the Marvel Cinematic Universe for more than a decade, set up last year with a mission to invest in and promote technologies for the good of the environment.
"Between robotics and nanotechnology, we could clean up the planet significantly, if not totally, in 10 years," he said at the time.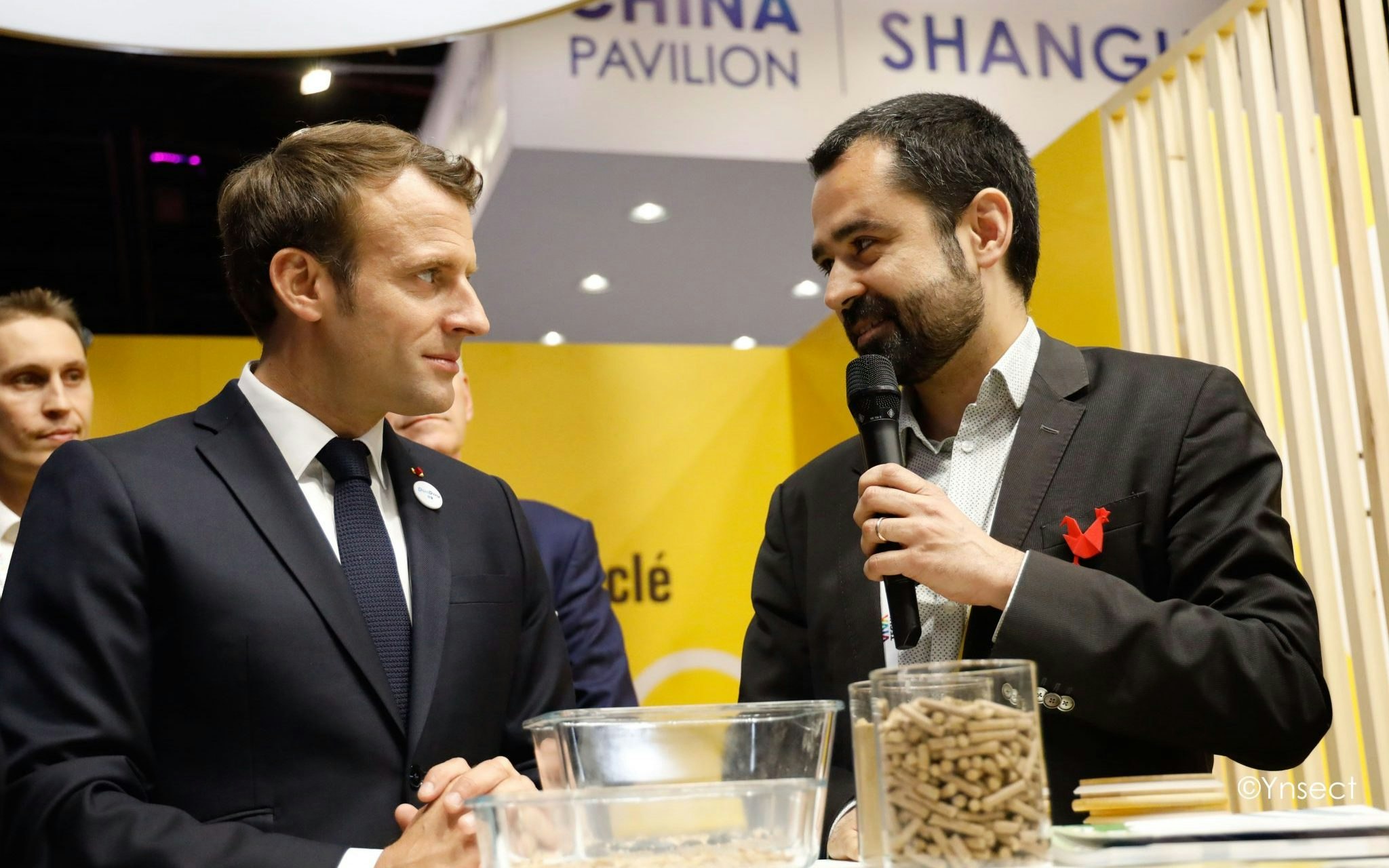 The involvement of Downey Jr. could help Ÿnsect in its mission to persuade more people to try a bug-based diet, which is a less carbon-intensive form of protein.
"It could help us increase our visibility especially among younger people," says Hubert. "He is so famous for his movies, and at the same time has a lot of humanity, using the money he has made from films to help clean up the planet."
Sifted Newsletters
Sifted Newsletter
3x a week
We tell you what's happening across startup Europe — and why it matters.
So far Ÿnsect sells its mealworm protein mainly to speciality pet food companies and for use as fertiliser. But the idea is very much to make mealworm protein for human consumption, too. The company is waiting for the green light on this from European regulators, expected by early next year.
"Our ambition is to revolutionise the food chain which, literally, starts from the basics: insects and soil," says Hubert. 'Ÿnsect isn't just about insect farming: with climate change and increasing populations worldwide, we need to produce more food with less available land and fewer resources, so that we're not clearing forests and emptying our oceans. We believe Ÿnsect can play a pivotal role in this global solution."
Ÿnsect grows its mealworms in a vertical farm, reducing land use by 98% compared to conventional farming.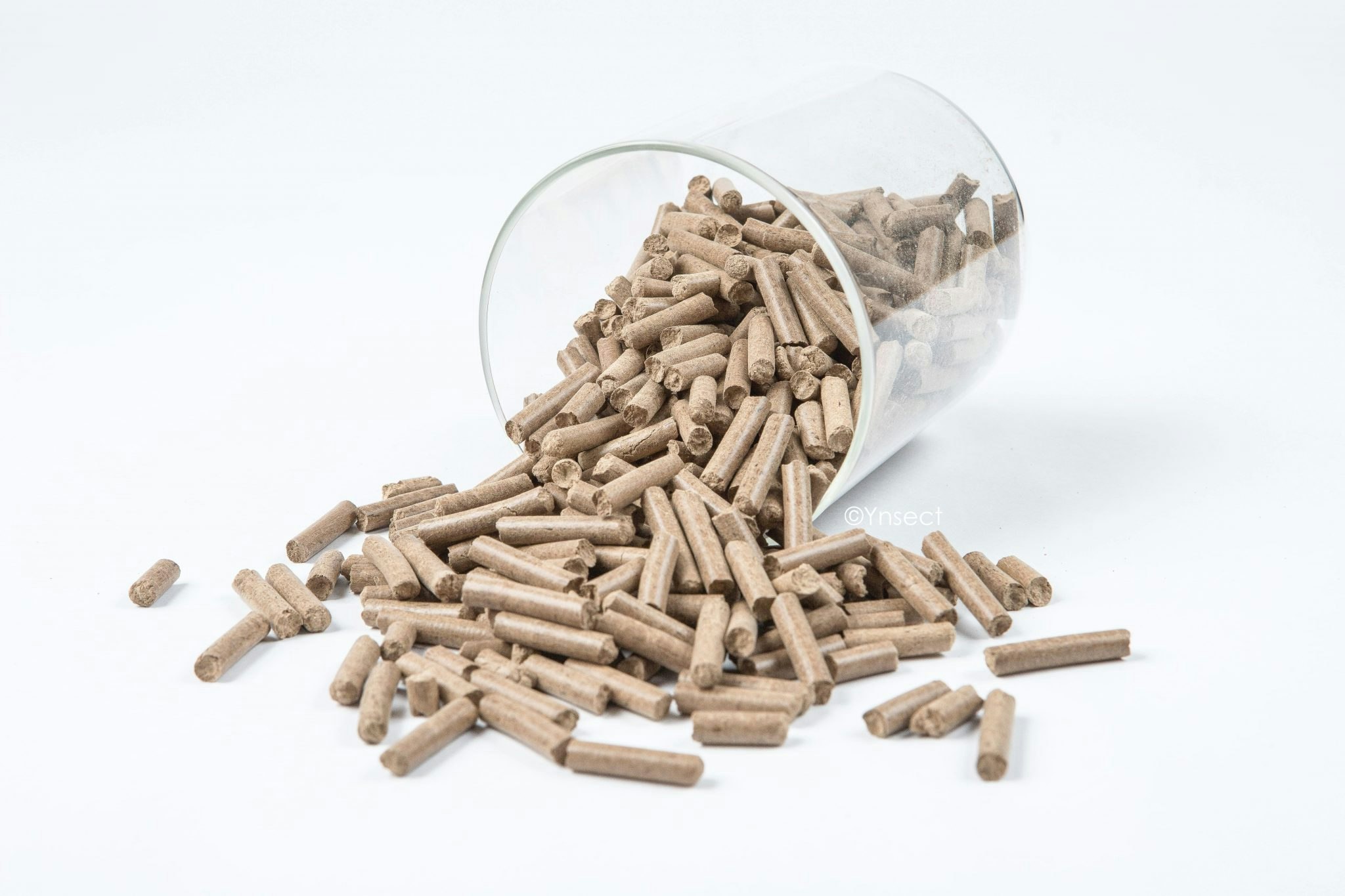 Ÿnsect so far has $105m worth of contracts signed to supply customers such as wine brand Torres, and Skretting — the world's largest global fish feed company. Hubert says that the company is also in talks with several large pet food brands that could make its bug-based pet food more available to mainstream customers.
The new funding round will be used to complete the building of a new, much larger production plant in Amiens, north of Paris, due to open in 2022. (Hubert is hoping that Downey Jr might attend the opening ceremony). This will allow Ÿnsect to produce 100,00 tonnes of insect products a year, up from 1000 tonnes currently.
Ÿnsect has also recently opened a sales office in the US and is planning to build production facilities in North America, possibly with partners.
The $372m brings the total financing for the company to $425m, representing more than the total amount raised by the entire insect protein sector globally, according to the company. The Series C round is also the largest ever round by a non-US agtech business.