Yaseen Aslam doesn't immediately strike you as the kind of person who'd take on one of the world's biggest tech companies — and win. He's softly spoken with a chuckle never far from his voice, and it isn't until a couple of hours into our meeting that he lets on a little about the personal toll his fight with Uber has taken.
But the taxi driver-turned-union leader is one of the original claimants in a landmark legal victory for gig economy workers: an epic six-year case that saw the UK Supreme Court recognise Uber drivers as workers — rather than self-employed contractors — in February 2021. 
The decision set a dramatic precedent for other jurisdictions around the world. In just the last week, the Biden administration published a labour proposal that would make it harder for apps like Uber and Lyft to treat drivers as self-employed and so deny them employee protections. 
Meanwhile in Europe, lawmakers in Brussels are getting ready to vote on new protections for gig economy workers which could see them get employment status.
And while Aslam's victory marked a huge step in the struggle for gig workers' rights — Uber drivers in the UK now get holiday pay and are guaranteed minimum wage, rights they didn't have under self-employed status — Aslam says the battle for fair working conditions is far from over.
Times have changed
This brunch with Sifted begins, fittingly, with a taxi ride. Aslam picks me up in his car just outside the offices of the App Drivers and Couriers Union (ADCU), of which he is founder and president, in Uxbridge, west London. 
We're firmly on his old stomping ground — just a 15-minute drive from Heathrow Airport where he spent countless nights sleeping in his taxi, waiting for passengers, long before Uber was founded. 
As we drive through west London, Aslam animatedly points out his old haunts, and reflects on simpler times.
"Back in the day we had a radio in our car, but that radio only worked in a 10-mile radius, so it was just mainly local work," he remembers.
That was back in 2006, and it wasn't until seven years later that a little-known app from California arrived on the scene. Aslam was one of the first drivers to sign up to the service in London, and helped Uber by persuading other drivers to join the service.
"I would call you and say, 'I'm working for Uber. It's amazing. It's brilliant. Look how much money I'm making,' and try to sign people up," he says.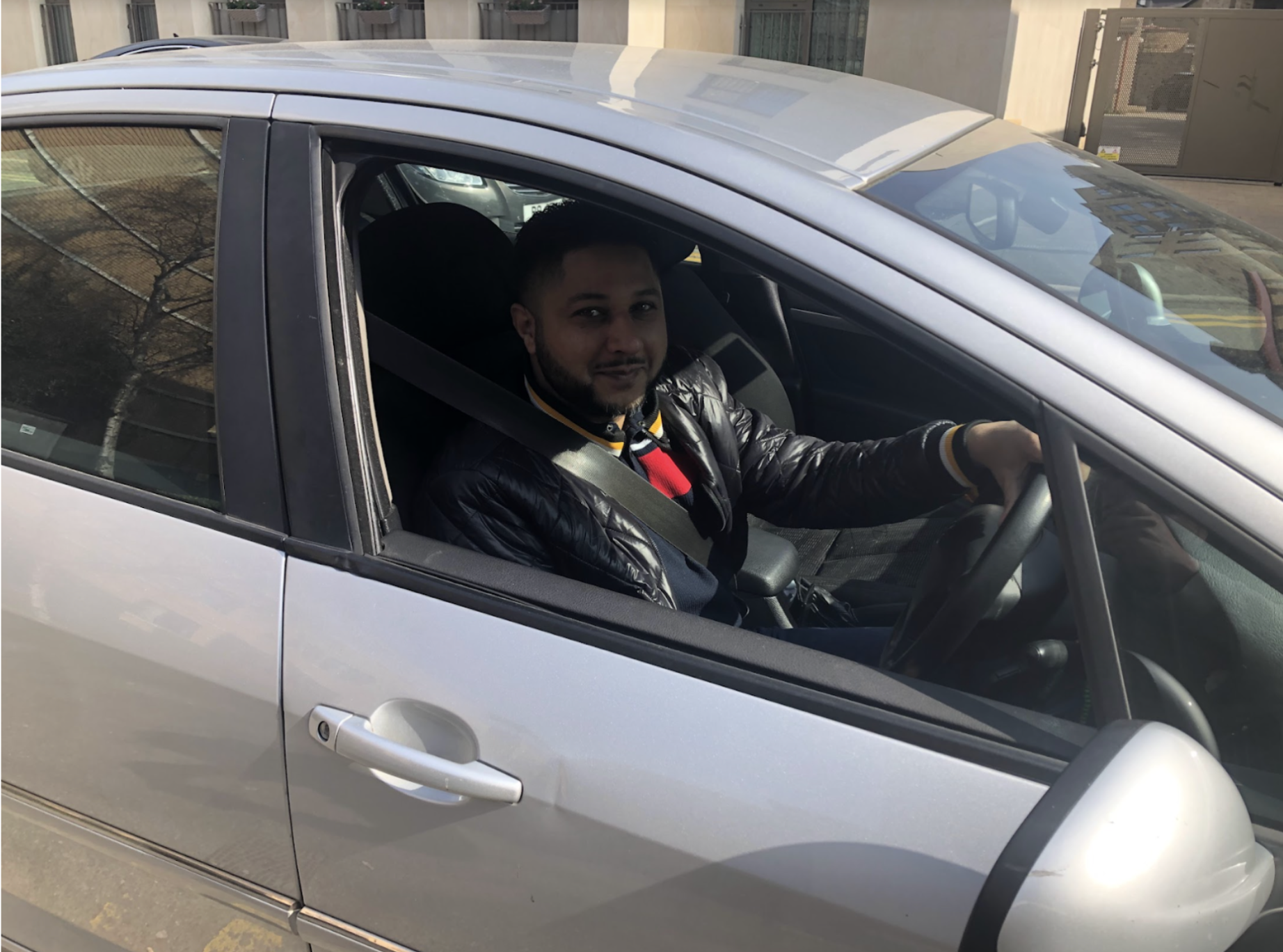 Aslam explains that there was optimism around Uber at the time because it seemed like an answer to the cronyism that existed in the private hire taxi industry, plus their fares were much higher with the app.
"You'd get all these controllers who'd ask for bribes, they'd want you to buy them a doner kebab on the way back to base and, if you didn't, they'd give you a hard time and give you shit jobs. When we went over to Uber, it was more about, 'there is no boss'," he says.
But in less than a year, Aslam says that Uber's fares had plummeted, and drivers started to see that the new kind of taxi controller — a faceless app — came with its own issues.
'You spit at me, I risk losing my job'
Aslam is driving me to a desi breakfast spot where a traditional south Asian meal of curry, daal, paratha flatbread and omelette is waiting for us. 
The restaurant is in Southall, an area that's become known as "Little India" due to the high proportion of people of South Asian descent who live there. As we start talking about his work challenging Uber, Aslam is quick to point out that taxi drivers in London represent a similarly diverse community.
"When you look at licensed private hire drivers, 94% of them in London are from the BAME (Black, Asian and minority ethnic) community," he says.
Tackling racist abuse is — along with workers' rights — another cause Aslam feels strongly about. In 2015 he formed a union to support drivers who were the victims of abuse while working. 
"Let's say I'm a private hire driver and you've booked me and, for argument's sake, let's say you're a racist and you don't like Pakistani people. You jump in a cab and see me and you say 'Ah you fucking P*ki c*nt, I don't like you.' You spit at me a couple of times, then I drop you off but don't want to pick a fight," he describes.
"You then get asked on the app, 'How was your ride?' You press one star and say, 'He was a bad driver, rude, I don't like his skin colour,' then you press send. I risk losing my job with the app and I might have to defend myself and my licence to work."
When Sifted put those comments to Uber, the company said that it only refers drivers to the regulator "after a thorough investigation by specially trained individuals" and when there is clearly a "significant breach of the driver terms or our community guidelines".
The company added that it has a zero tolerance approach to racism, and that passengers or riders who are found to have behaved in a racist manner are permanently removed from the platform.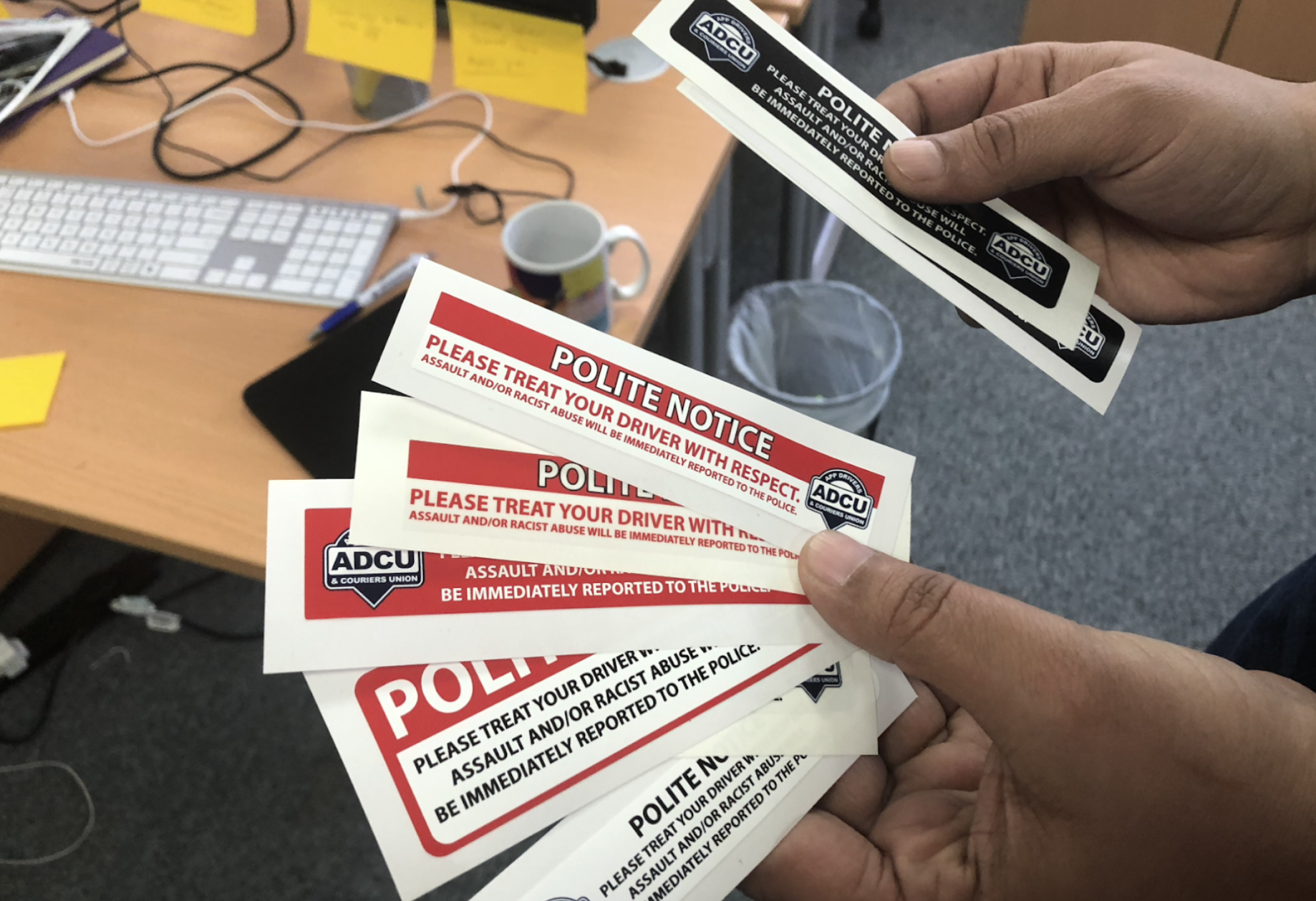 But cases like this are a daily occurrence at the ADCU — Aslam says the team handles 10 cases a week on average in which a driver may lose their licence, and his phone is constantly going off with people asking for advice.
"I can't always pick up," he laughs.
Cab drivers and couriers can join the ADCU for £7 a month, giving them protection if their licence is revoked or if the app they work for deactivates their account. 
"If you're a member, and your licence gets revoked, we're then representing you in court, we're paying for the solicitor. If you did it yourself, the chances are you don't have the money," he says.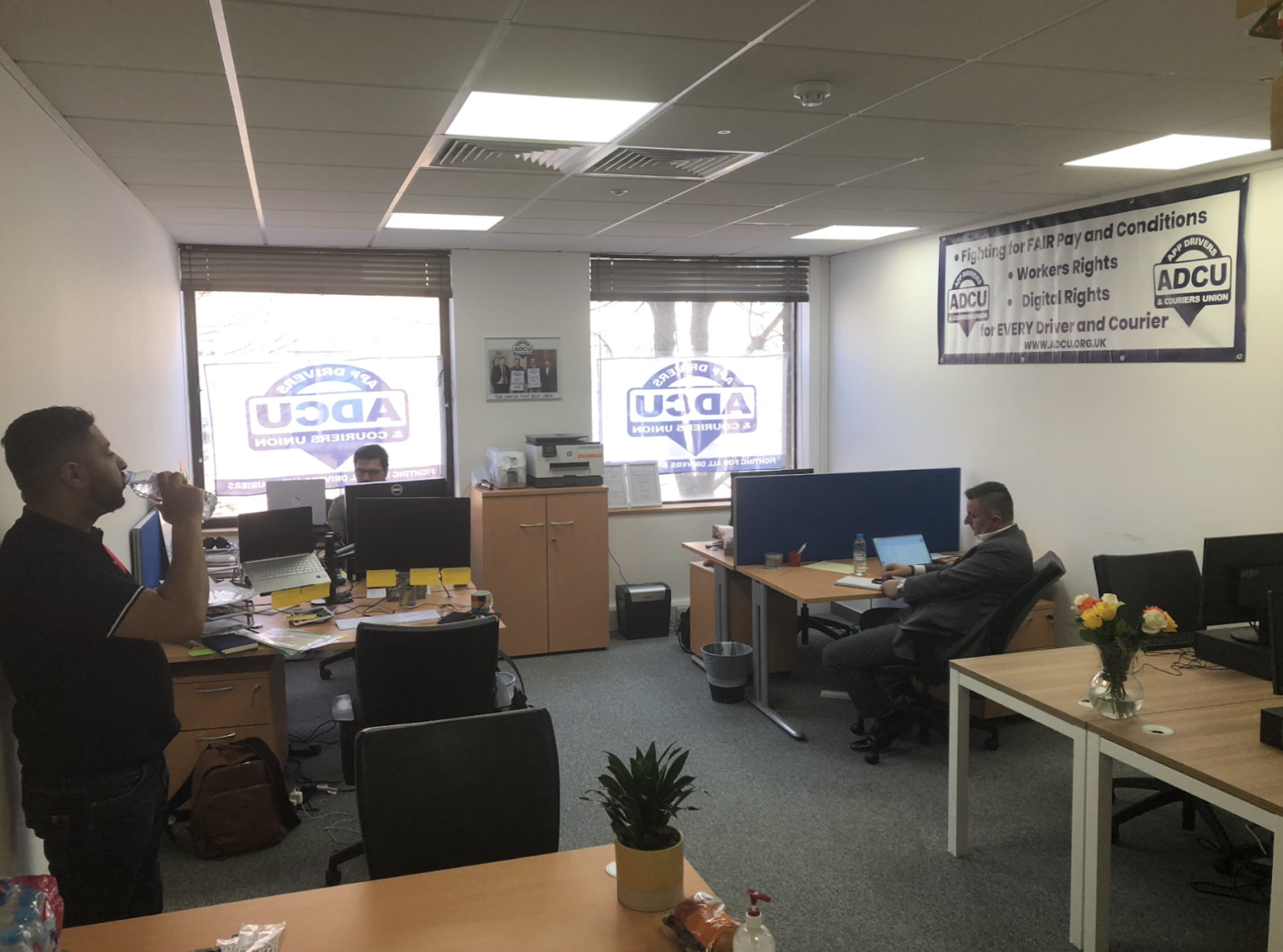 The ACDU is the first union dedicated to doing this kind of support work for couriers and taxi drivers working for apps. Aslam says that the union welcomes 10 to 15 new members every day at the moment, with total membership now in the thousands.
As we tuck into our meal, Aslam and the waiter have a keen eye on whether I can handle the heat of a curry for breakfast.
"Too spicy for you is it, boss?" asks the waiter — it is. Aslam laughs as I sweat.
The more he talks, the clearer his passion for his union work becomes: "I sleep well knowing that I'm genuinely helping people. I get people calling me at 10 o'clock at night and we're there, and we do it every day. It's good to know that you are having an impact on people's lives."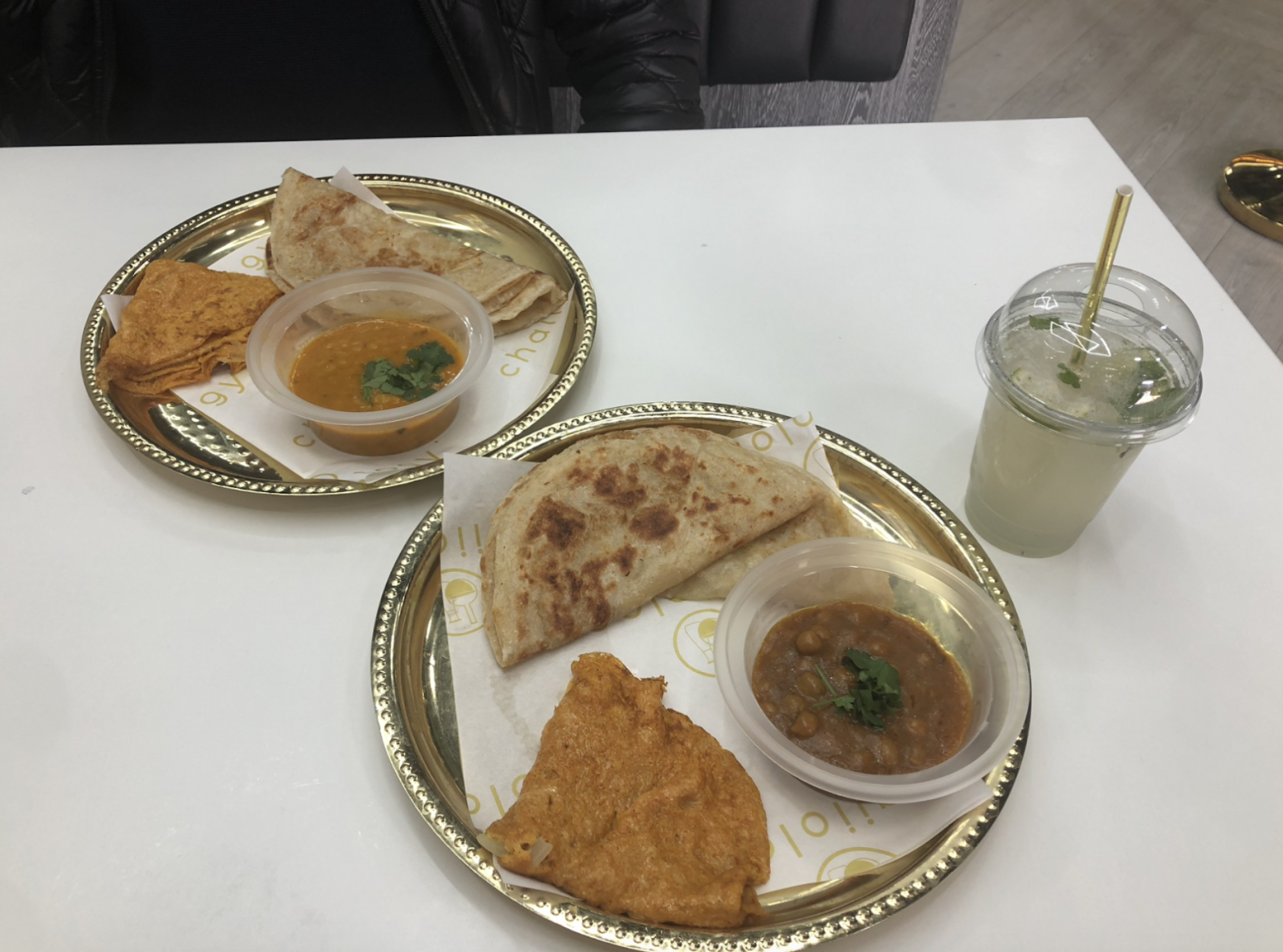 Failing regulation
The ADCU might have won the most significant case in gig economy history to date, but Aslam says it's far from the end of the story.
Uber, he says, is failing to comply with the Supreme Court's ruling by only offering drivers the minimum wage from the time they pick up a passenger until the time they're dropped off.
"Even though we won in the Supreme Court, Uber is still not complying with the ruling 100%," he says. "What the Supreme Court ruled was that we are workers from the time we log onto the app to the time we log off. Even if I don't get a job, I'm a worker. Uber has interpreted it as: 'You're only a worker from the time of picking up to dropping off a passenger.' They know how to exploit these loopholes and manipulate them and it's really down to lack of enforcement. If the government and regulator did their job, we wouldn't have this problem."
The exact wording of the Supreme Court's judgement said the following about when a driver should be considered to be working for Uber:
"Time spent by the claimants working for Uber was not limited (as Uber argued) to periods when they were actually driving passengers to their destinations, but included any period when the driver was logged into the Uber app within the territory in which the driver was licensed to operate and was ready and willing to accept trips."
Uber denied that it's not complying with the ruling, saying that its current practices are "consistent with the Supreme Court ruling" and that it is the "only app-based operator to treat drivers as workers — providing a national minimum wage guarantee, holiday pay and access to a pension".
Uber's licence was renewed in London earlier in 2022 for a further two and a half years. Aslam says he doesn't understand how the company can keep operating while not paying drivers from the time of logging on to logging off.
"Uber in London is licensed by TfL [Transport for London]. How can it be right that a licensed company is abusing employment law?" he says. "From my point of view, they could add conditions onto Uber's licence such as making sure they respect workers' rights, but they haven't done that. Why is the regulator failing to regulate and do their job?"
This feels like a particular let down to Aslam given that TfL falls under the jurisdiction of Sadiq Khan, the Labour Party's Mayor of London, who's from a similar background to Aslam.
"He comes from a similar background to me. His dad came from Pakistan at the same time, more or less. He often talks about his history and how his father was a bus driver, and what he's trying to indirectly imply is that he's seen the struggle and knows how hard it is for working people and he'll make sure he puts things right," he says. "I think he let us and the community down."
In response to Aslam's point that TfL is failing as a regulator, the organisation told Sifted: "TfL does not possess the legal powers to regulate these matters. There are well established specialist tribunals that deal with employment law and these issues should be raised with those tribunals."
Scars
The dispute over whether drivers should be paid from when they log on, to when they log off from the app, is just the latest chapter in Aslam's David and Goliath fight against a global tech powerhouse.
"The odds are stacked against you," he says — describing the six-year legal battle that saw Uber make appeals in three different courts. "We had to go through a massive struggle — I had stress, depression, I was financially destroyed. That was our life. The sacrifice of all the time I didn't spend with my kids. We got sued — and all kinds of stuff."
Despite all this, Aslam has no regrets and says that in the toughest moments, it was his focus on the cause that got him through.
"You've got all the scars and you want to be able to look for it and say they were worth it," he says. "We neglected ourselves while we were trying to fight this process and people will never see that, but the main thing is knowing that we won. There's millions of people within the sector and there's millions of people that benefit from this ruling. I'm so proud that we were able to do it and see it through."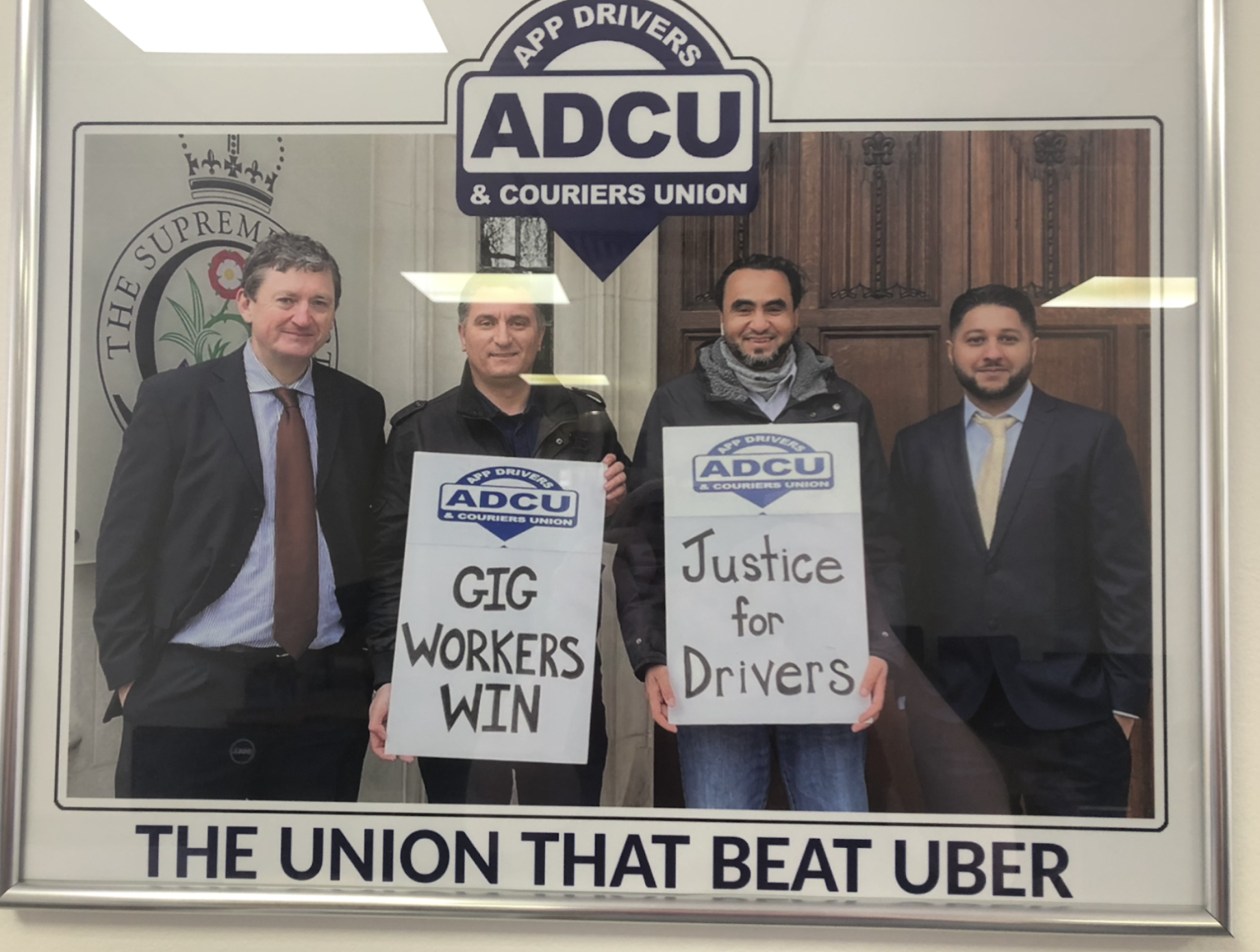 The implications of the verdict have been far-reaching, with other courts around the world now using it as a reference case. Authorities in Australia, Spain, France and the Netherlands have already ruled in favour of reclassifying gig workers as workers or employees rather than independent contractors.
The ADCU is also now working with driver and courier organisations in 23 countries around the world, who are all fighting for fairer pay and working conditions in the gig economy.
We finish the brunch with a drive back to the ADCU offices where Aslam introduces me to his colleagues who are busily taking calls, talking to members. He's now given up on driving for a living, and is working night shifts in IT support while doing his union work during the day. 
The chances of him giving up on that work seem close to zero.