Startup accelerator Y Combinator's spring-summer cohort is the largest yet for European founders. 
Last year, after being forced to move online due to the pandemic, the accelerator more than doubled its European intake. This year, there are 73 European founders making up more than 17% of the cohort — the highest percentage yet in its 15 year+ history. 
"There's clearly a lot of talent in Europe and we're excited to support more European founders," says Stephanie Simon, YC's head of admissions. 
"Applications from the EU have been steadily increasing every batch, with significant growth since YC has gone remote (we've been remote since Summer 2020)."
This increase accompanied European tech's banner year, with startup funding raised in the first half of 2021 totalling $57.5bn — 3x more than the same time period of last year. 
In another sign that Y Combinator is looking past the country with the star-spangled banner, 54 startups in the cohort come from Asia and 26 from South America. 
Here are the European startups announced ahead of Demo Day:
Ecommerce
B2B
Healthtech 
Sustainability 
Fintech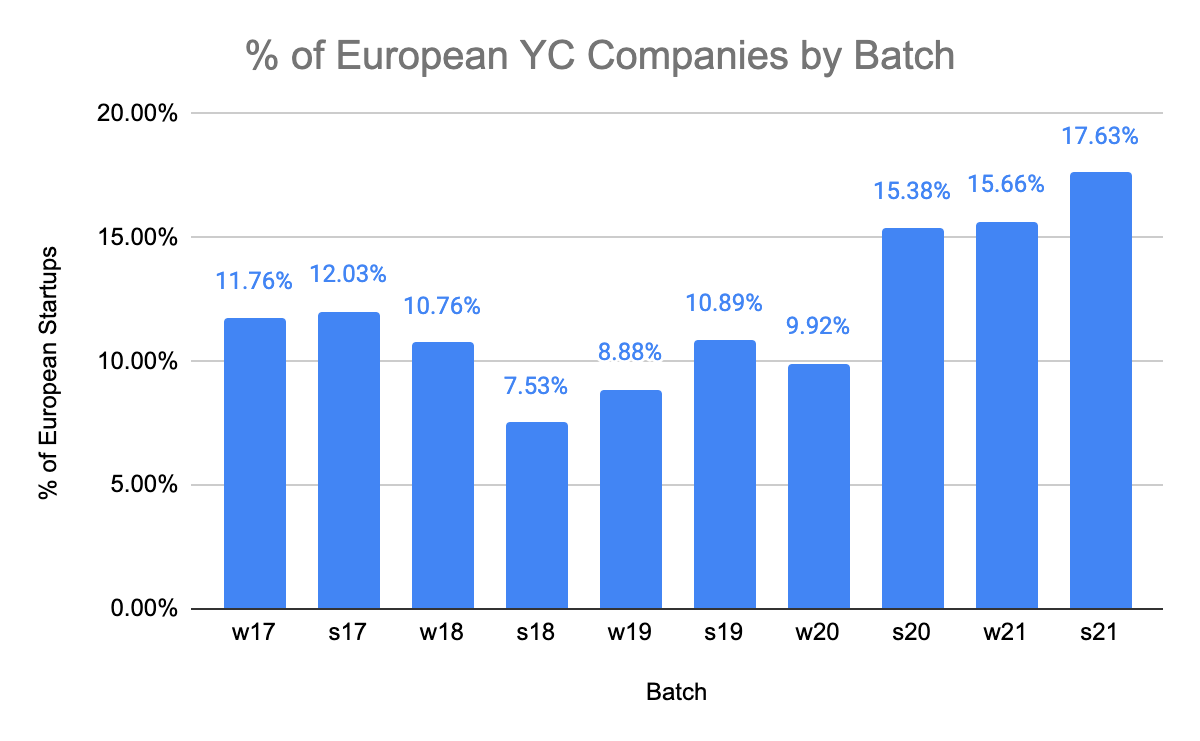 Edtech
Hybrid working tools 
Developer tools
AI
Food
Proptech
HR tech
SaaS
And everything else: