Every year since 2005 global management consultancy Boston Consulting Group has compiled a list of the world's most innovative companies, based on interviews with 2,500 executives. Companies are scored by their financial performance and criteria such as how much they are disrupting their industry and how they are viewed by peers.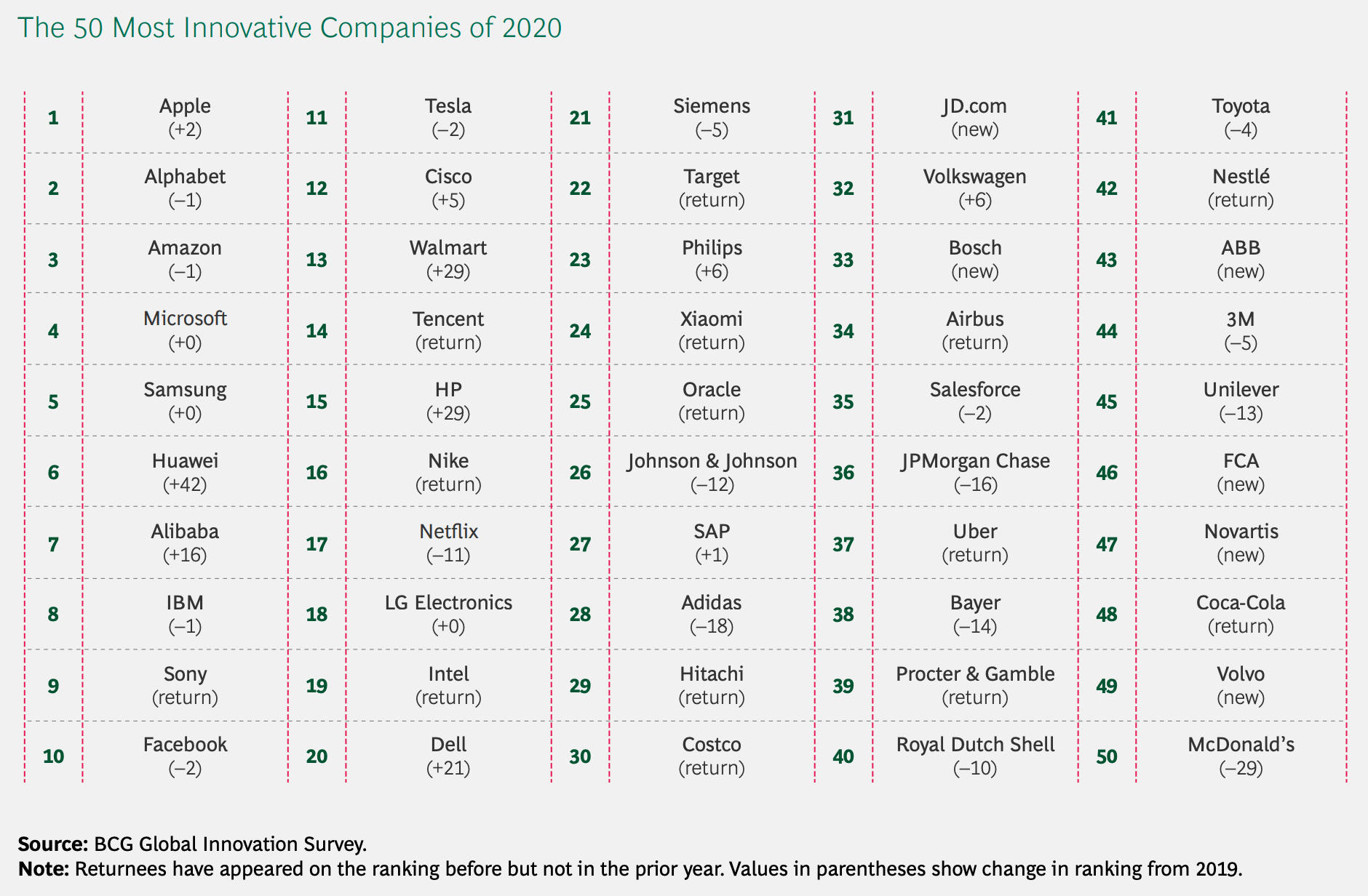 There aren't many European names on the list. Siemens is the top-ranking European company at number 21, followed by Philips at 23, SAP at 27 and Adidas at 28.
But in fact, the innovativeness of European companies seems to have been improving over time. Back in 2005 when the list began, there were only two European companies on there: Philips and Siemens (they are the two lonely dots on the far left of the chart below  ).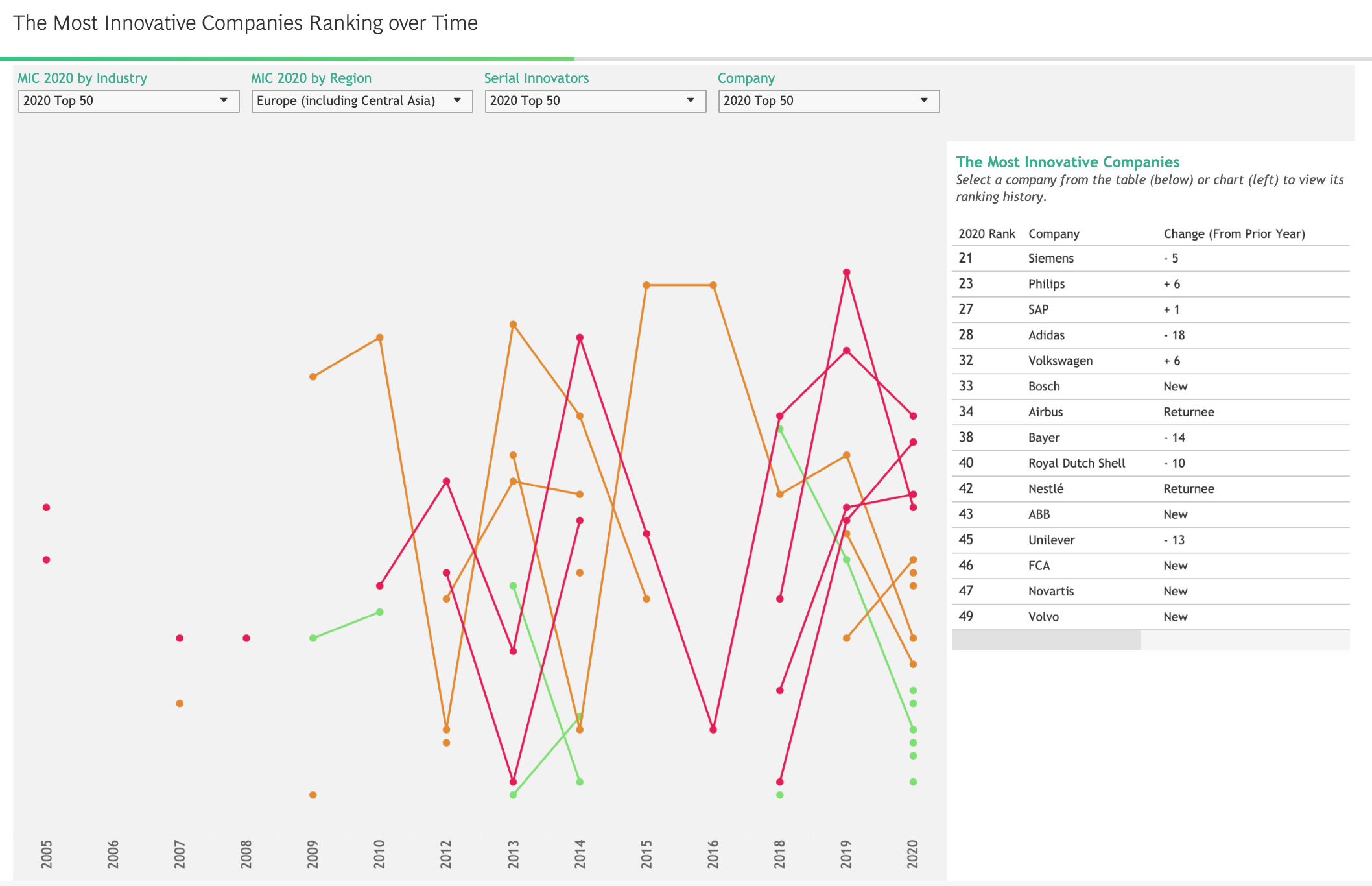 For more detail, you can see the interactive chart here.
So what tricks and techniques could companies learn from the names that consistently appear on this list? BCG did some analysis which we have distilled below:
True innovation: What it takes