Last year, 87% of all VC funding in Europe was raised by men-only founding teams — while the proportion of funding raised by women-only teams dropped from 3% to 1% since 2018.  
Ethnically diverse founders also suffered. Just 1.4% of European unicorns are set up by a founding team entirely made up of ethnically diverse entrepreneurs, and those founders have raised a measly 0.7% of total unicorn funding. 
To level out the playing field for those traditionally underrepresented in the world of tech, Morgan Stanley set up its Multicultural Innovation Lab, an accelerator programme which provides bespoke mentoring and financial investment to women and ethnically diverse founders. Last year, 1,200 applicants were whittled down to five for the programme's inaugural EMEA class.
In a world where investors are still predominantly white men, Sanghamitra Karra, Morgan Stanley's managing director and EMEA head of the Multicultural Innovation Lab, says there's a need to over-index and actively "showcase the successes of these extremely talented women", not just as a question of equity but of business imperative. 
"Different kinds of founders tend to solve different kinds of problems with hugely innovative solutions," she adds. "These women are world leaders in this space and more people need to hear their stories."
So, here are the five stories of five women and multicultural founders to watch in 2023.
Adaora Oramah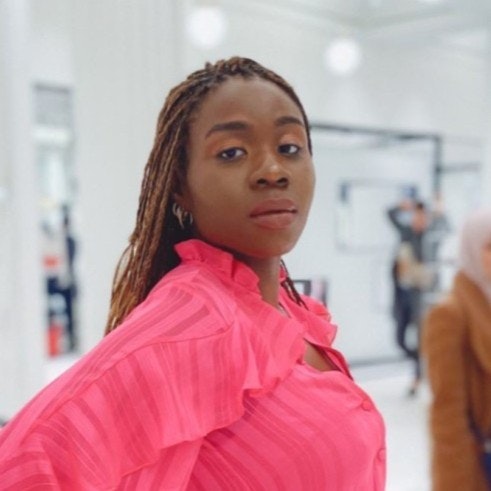 Oramah is the founder of AMAKA Studio, a digital publishing platform for pan-African women creators to share, monetise and amplify their stories. 
In two years, Oramah says AMAKA has grown a community of 30k monthly active users across 60 countries and partners with the likes of Nike and YouTube. 
For the most part, African women have been excluded from media representation and financial access to creator infrastructure. Therefore, AMAKA is fostering a sense of community by championing inclusivity to its tech platform and in the diverse content it hosts. But the journey hasn't been easy. 
"Despite all the growth we've had, it has been challenging getting people on board. There has been a general decline in Black women-owned companies investment during the recent financial crisis," says Oramah, which suggests a concerning knee-jerk reaction to deprioritise diversity and inclusion when the going gets tough. 
Oramah's advice? "Resist responding to this by falling into the trap to remould yourself to become more palatable". 
Dora Palfi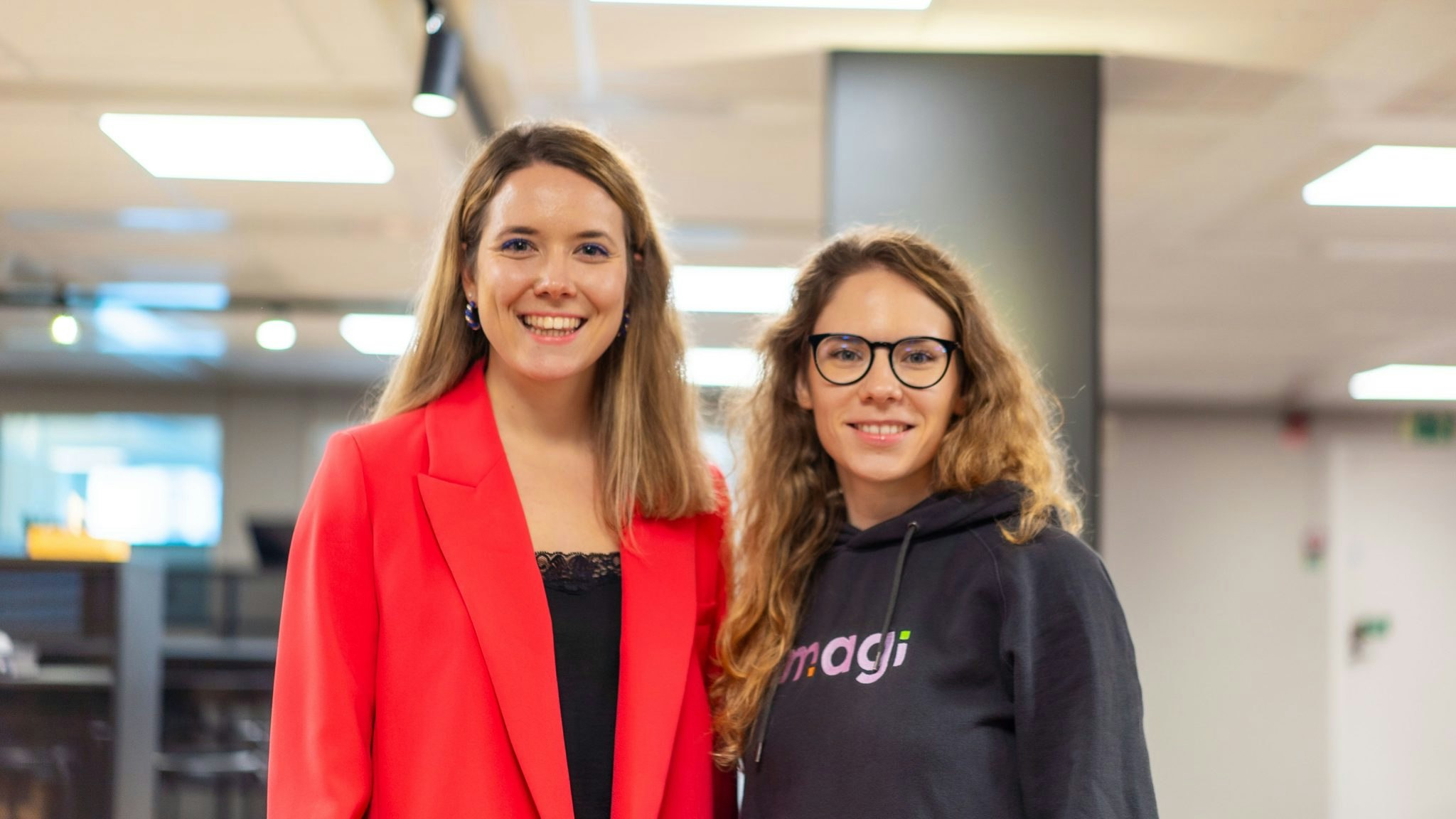 Palfi and her partner Beatrice Ionascu's product Imagi is a creative coding education tool to equip kids aged 8-14 with the essential skills and confidence in coding. 
Drawn from their own experiences as women in tech, Imagi is building a direct pipeline for a more inclusive future in the industry. Palfi says her first job after graduating was a developer at Morgan Stanley, where she noticed that there was a low proportion of women developers. 
"By 2030, three out of four jobs will require coding skills. But there are currently not enough computer science graduates to fill the roles, so there's a clear gap," she says. "This problem starts early. Despite girls and boys having a similar interest in computer science at 12 years old, by 14 only 12% of girls remain interested compared to 50% of the boys."
Erika Brodnock
Through the founding of AI-powered platform Kinhub (formerly Kami), Brodnock seeks to empower people's working lives by providing holistic support around their personal lives. 
Having worked throughout the entirety of mothering five children, Brodnock is acutely aware of the pressures that families of all shapes and sizes face to maintain a work-life balance. 
"As it stands in the UK, we place most of the emphasis of childcare, home-care and activities on women — and then we penalise them for it. More than 68% of fathers doubled the amount of time they spent on childcare during Covid, and found that they benefited from it. Now we are seeing that 53% of millennial fathers want to downshift in their roles so that they can be better balanced. We need to encourage employers to make provisions for their employee's personal lives, so that they can be, in turn, more productive at work and improve their bottom lines," she says.
Brodnock considers the reality of being a "triple threat" — Black, a woman and working class. "My first company Karisma Kidz (a programme to aid children developing emotional intelligence) won 16 awards, was preloaded onto 15m devices and used by millions of kids," she says. "And yet I still couldn't raise the funds, so I knew the problem must be me."
She adds that every founder needs the "three Cs": contracts, capital and connections. "Diverse entrepreneurs need sponsors vested in our success to help open doors and create the connections that lead to traction, which we can then translate into growth and further capital," she says. 
Jane Lucy
Lucy co-founded Perse, a premier data platform that enables customers to manage their carbon footprint and reduce energy costs. 
Lucy says that by developing Britain's most comprehensive energy and carbon dataset with 100% market coverage, it has been able to provide a huge range of functionalities. For instance, last year it launched a voluntary carbon market so people could get paid for energy efficiency, drawing out the financial value of carbon saving. 
"With the real sense of urgency in the energy sector right now brings enormous opportunities," says Lucy. 
The startup builds on Lucy's first energy product and company, Labrador, which the team have also bought back and folded into Perse. 
"When I founded Labrador as a solo female founder, I didn't know how to code," says Lucy. "It's important people understand that you can come to tech late and still do something really exciting."
Jenny Tsai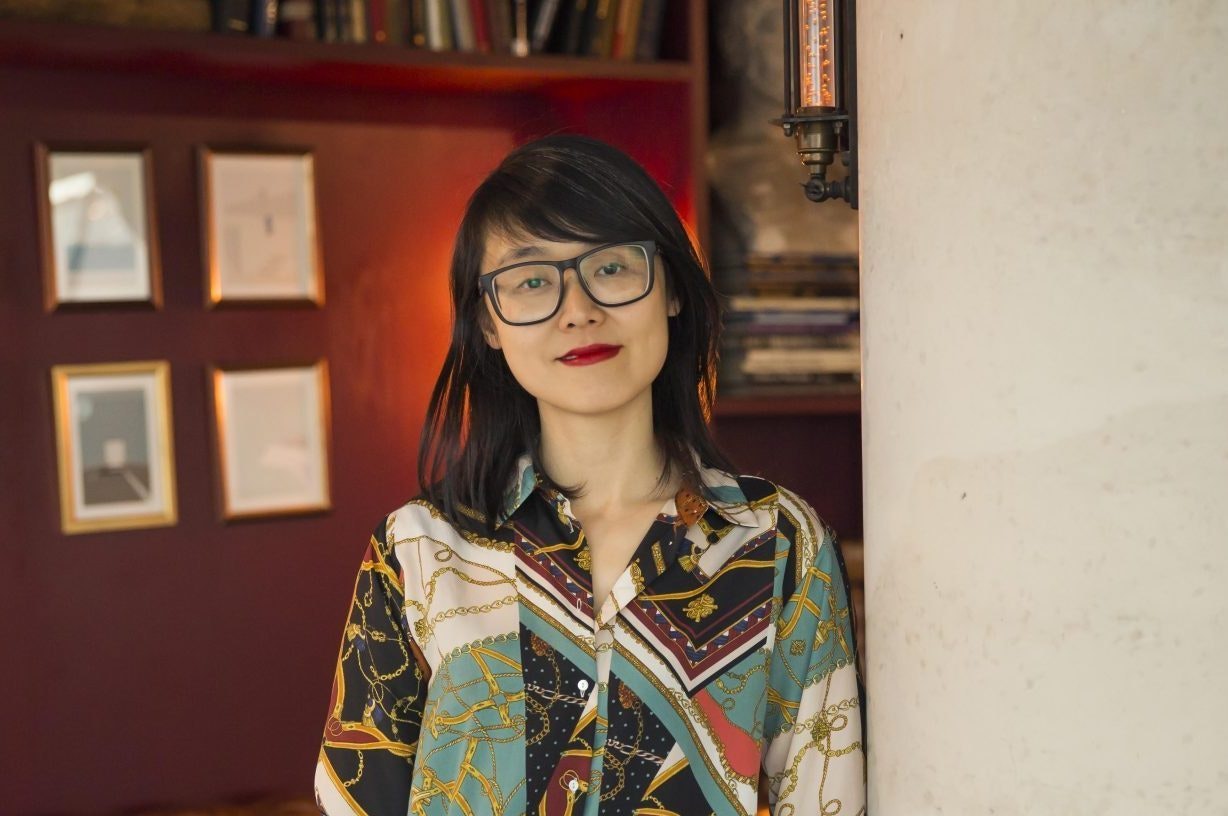 Tsai's company WeArisma is a SaaS platform providing influencer analytics to global enterprises to optimise marketing spend and to achieve communication objectives. 
Last year, the influencer marketing industry's worth surpassed $16.4bn and 80% of social media users base their purchasing decisions on influencer recommendations. Inspired by the book Moneyball, Jenny applied the principle of data analytics to influencer marketing. 
Reflecting on the process to get onto Morgan Stanley's accelerator, Tsai says going through the due diligence process established credibility as a testament to what she and her team have achieved as a business.
"The quality of knowledge and networks this programme offers is second to none," she says.