Sometimes the best products begin life in unexpected places. 
If you ask a female friend if they're familiar with 'the Womanizer', there's a good chance you'll receive a knowing look. The patented air pressure technology that powers this hugely popular clitoral massager has been featured heavily in the media and lauded as a truly innovative sex toy. 
But this is not the product of a highly professionalised R&D process. The Womanizer was born when a hobbyist inventor in his 60s decided to try and reinvent the female orgasm with the help of his old fish tank, some plastic tubing, and his very long-suffering wife.
Nearly 10 years later and it has been one of the success stories of the pandemic, driving more than €100m in sales for Berlin-based startup WowTech, which has doubled its team from 100 to 200 employees in 2020. 
Michael tested the device on his wife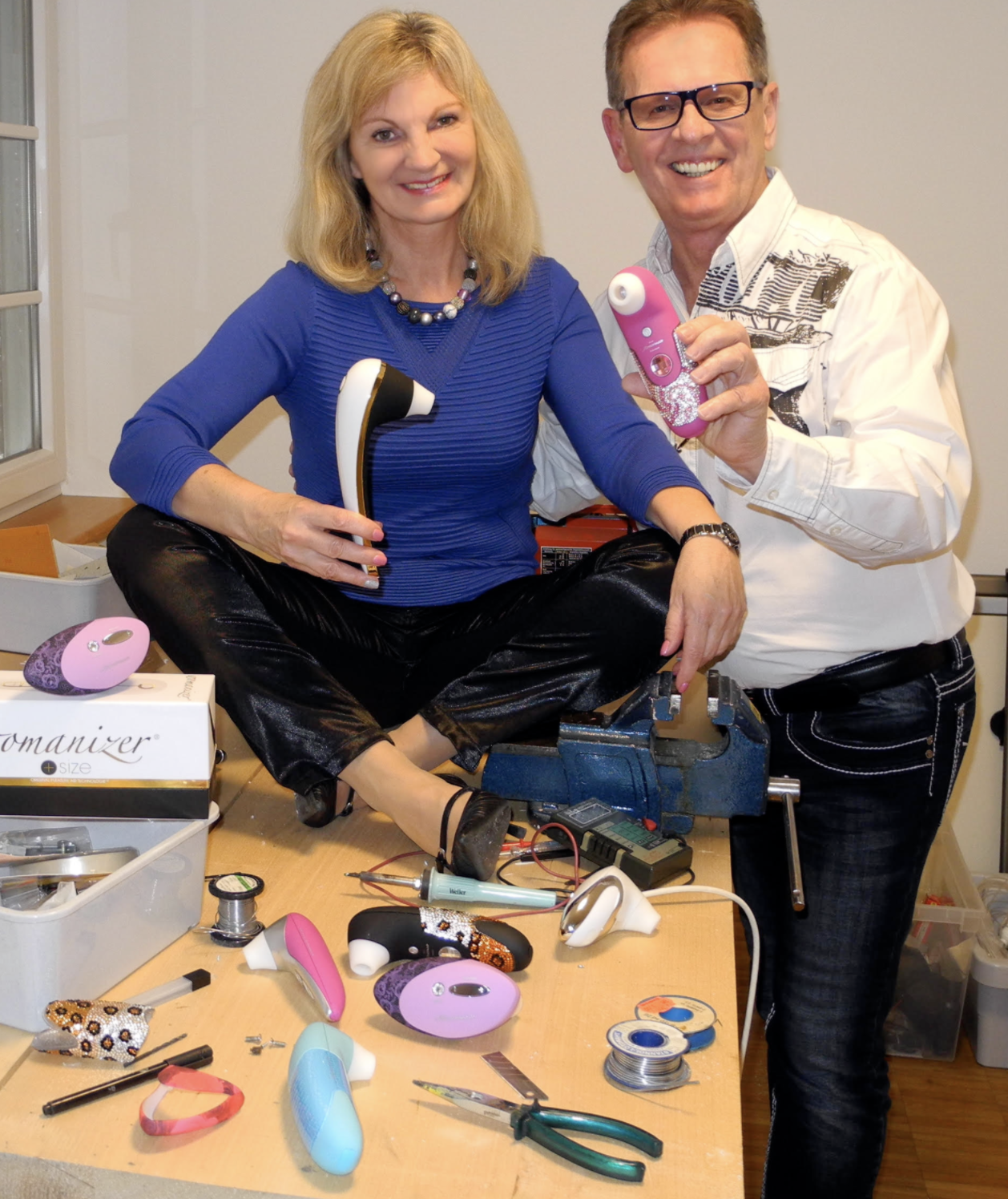 The Womanizer's story began one morning when Michael Lenke, a retiree living in Bavaria, read statistics suggesting that women were less sexually satisfied than men. 
He immediately headed downstairs to his basement inventor's workshop, and began experimenting with an old aquarium pump.
Michael had theorised that alternating air pressure around the clitoris, between sucking and pushing, would be a surefire route to female orgasm. The issue was that he couldn't try his prototype on himself.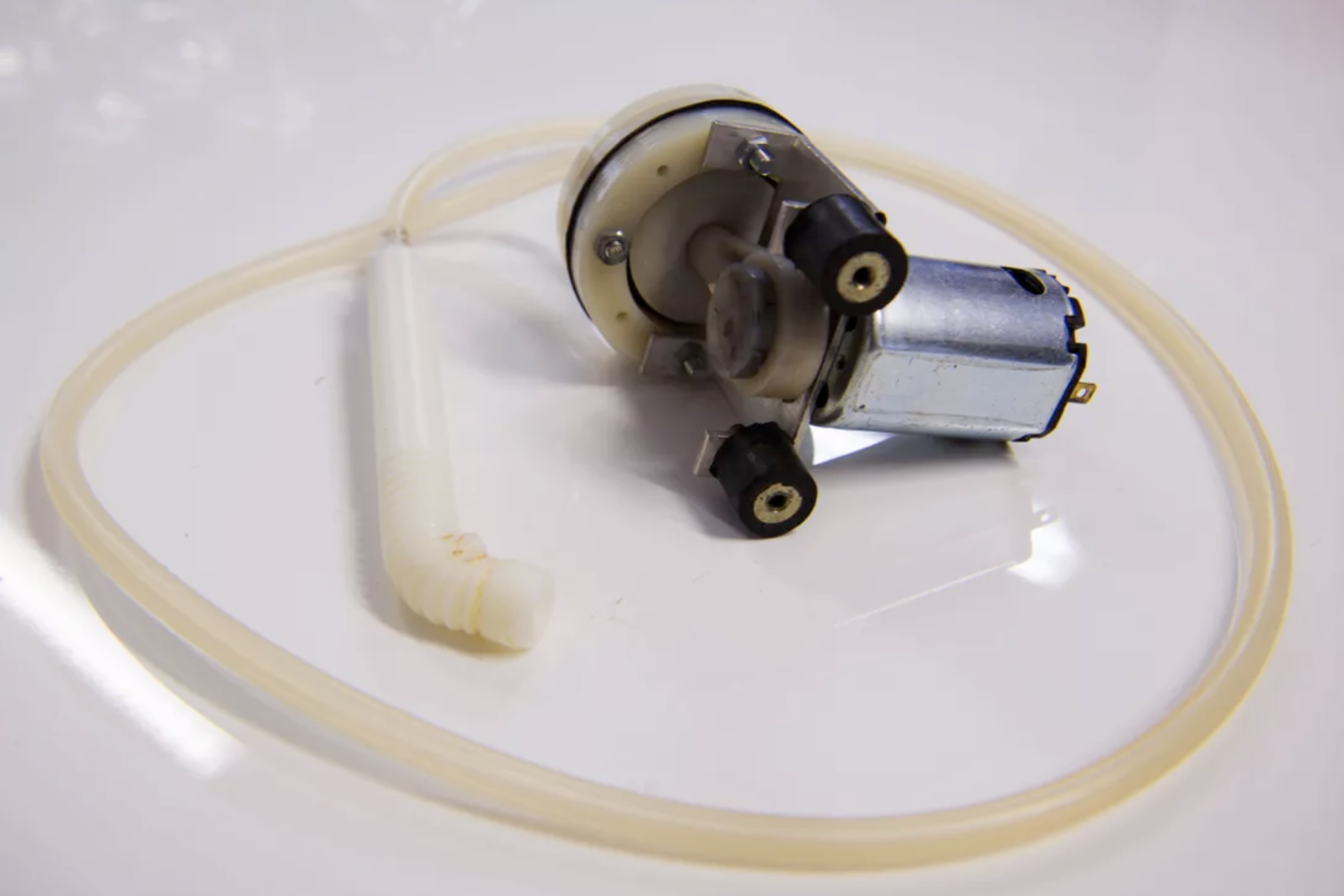 Over more than two years, Michael tested the device on his wife Brigitte, who endured discomfort and boredom as he honed the ergonomics and air pressure of the toy. Eventually though, Michael landed on a design of his wife's liking. The only thing left was to find out whether other women liked it too.
"He called up his local swingers club, and asked 'Can I come by and ask people in your swingers' club to try my product?'," explains WowTech chief executive Johannes Plettenberg.
Sifted Newsletters
Sifted Newsletter
3x a week
We tell you what's happening across startup Europe — and why it matters.
"They said, 'Yeah sure, come.' And he went and asked women to try the product. Out of 50, 49 got to orgasm within a few minutes each, and then he knew, 'Ok this is it,' and then he filed the patent."
The moment was just the most recent success of Lenke's inventing career, having previously filed patents for an earthquake warning system, a machine that combats hayfever, and a method for growing dwarf household plants without genetic engineering.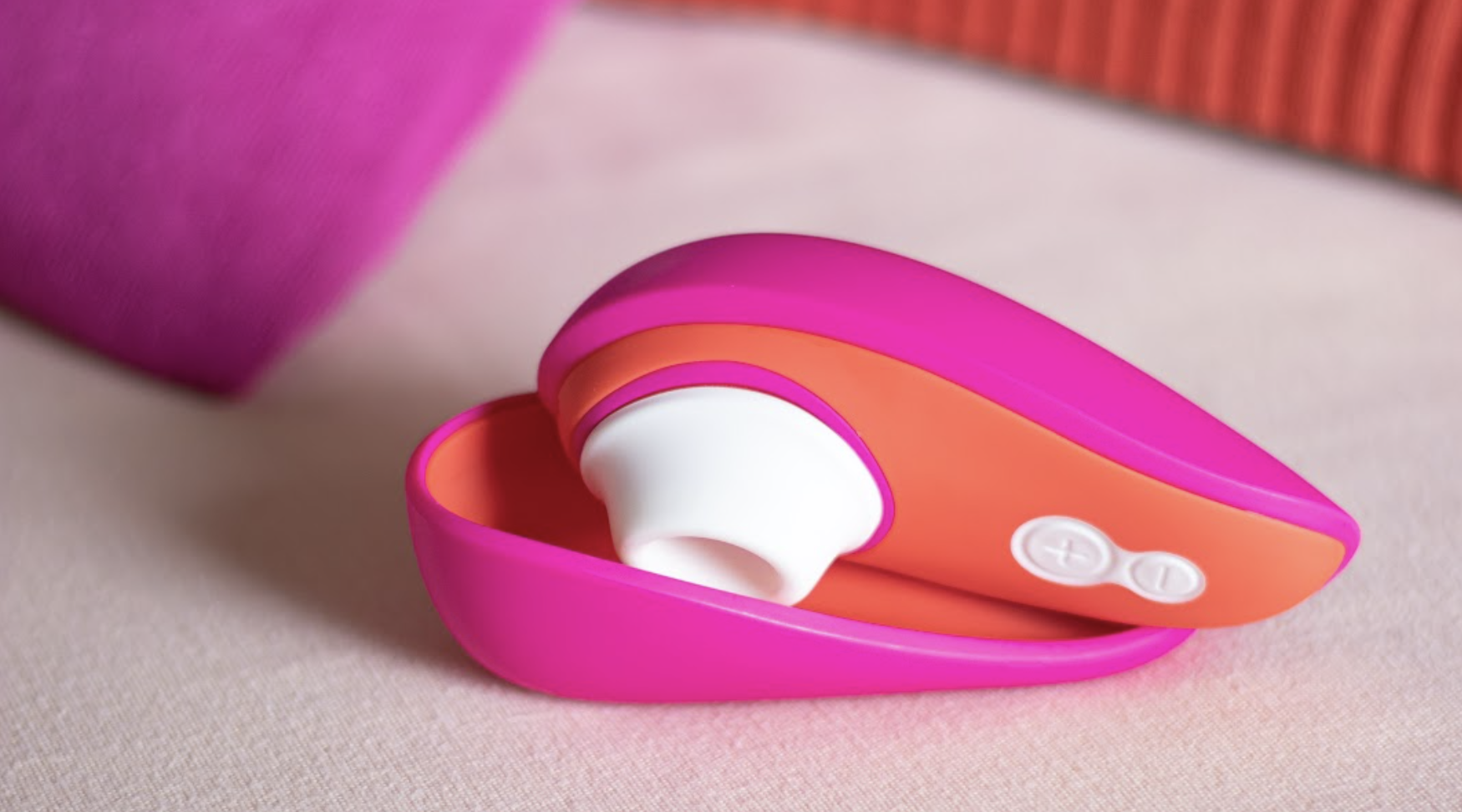 Building a business
The Lenkes began marketing and selling the Womanizer from their living room in 2014, but after four years and more than €10m in sales, they decided to sell the company to Plettenberg as they struggled to keep up with demand.
Plettenberg separately acquired Canadian sextech company Standard Innovation Corporation, producers of the We-Vibe (another toy designed by an older couple), then merged the two products to create WowTech in 2018.
Plettenberg takes credit for professionalising the operations behind these sextech innovations, but is clear that the success of the business is based on the innovative design and popularity of the products.
Two Womanizer users (who didn't want to be named) told Sifted that the toy and its patented Pleasure Air Technology had been a "revolution" for her and her friends, and that it was "an absolutely new way of doing things".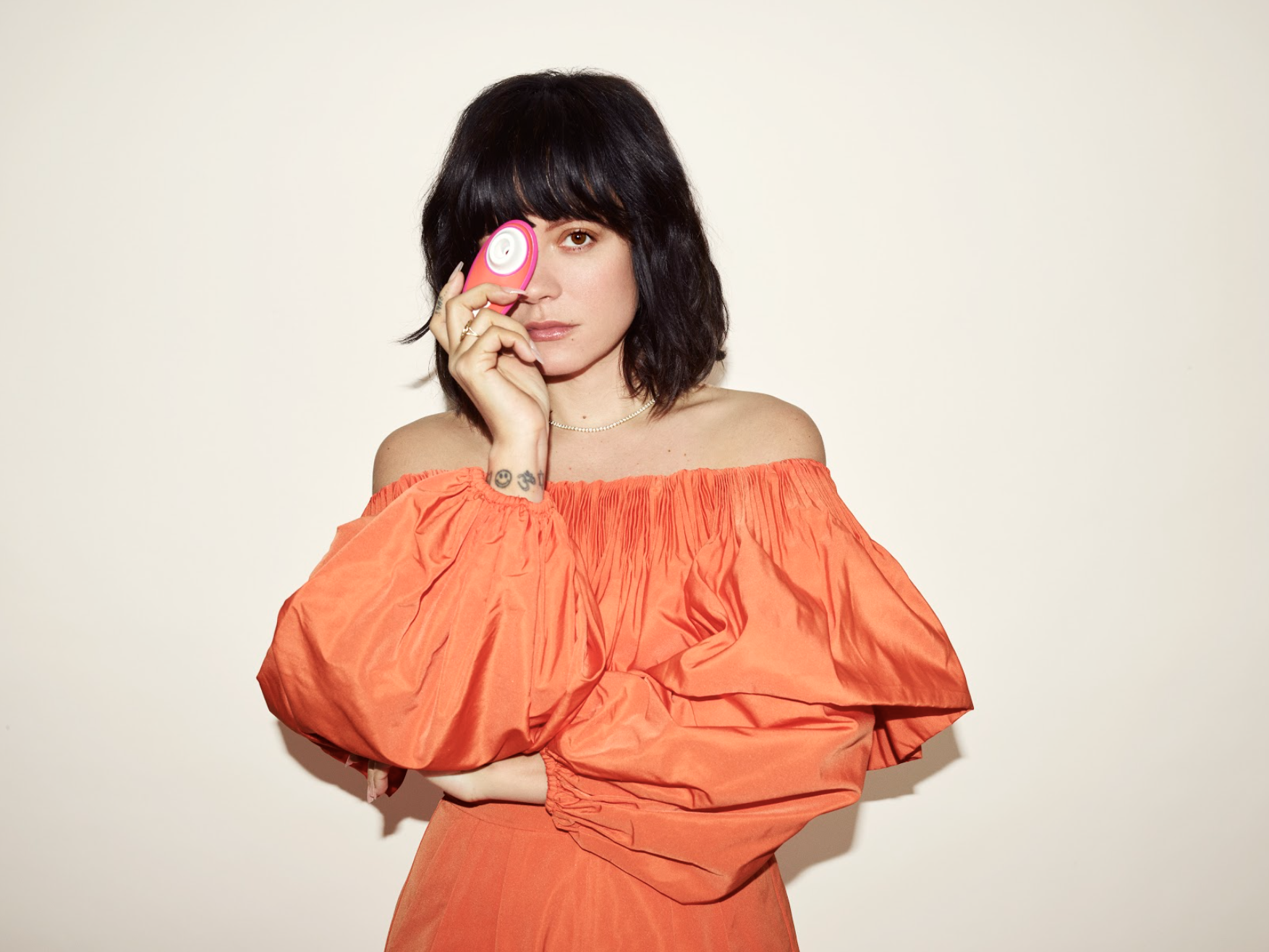 And this popularity has created problems for WowTech, as competitors have begun to release similar products.
"You can see the humongous success of Womanizer because we're seeing copycats all over the place. Every company tries to copy it, we're in constant patent wars with many of them," says Plettenberg.
WowTech says it has taken legal action against sextech competitors Satisfyer and Lora di Carlo for patent infringements.
Pleasure Air Technology is so enjoyable, says Plettenberg, that WowTech decided men should now be able to experience it too.
Giving men a "female orgasm"
"We heard from a couple where she owns a Womanizer, but they'd used it on the partner's penis and it worked and they had fantastic moments," says Plettenberg. "We started building prototypes, applying the Pleasure Air Technology from the Womanizer to the tip of the penis, the frenulum, which is the most sensitive area of the penis."
The result of this research and development is the Arcwave Ion, a sex toy for men which WowTech says "gives men the experience of a female orgasm".
So what is a female orgasm, and why should that persuade men to shell out €189 for the toy?
"We see a female orgasm as being more intense, longer and stronger, that's what we're trying to do with the Arcwave Ion. That is simply what happens," says Plettenberg.
The WowTech founder says the company tested the product by sending out toys to testers, that were linked to a heartbeat sensor.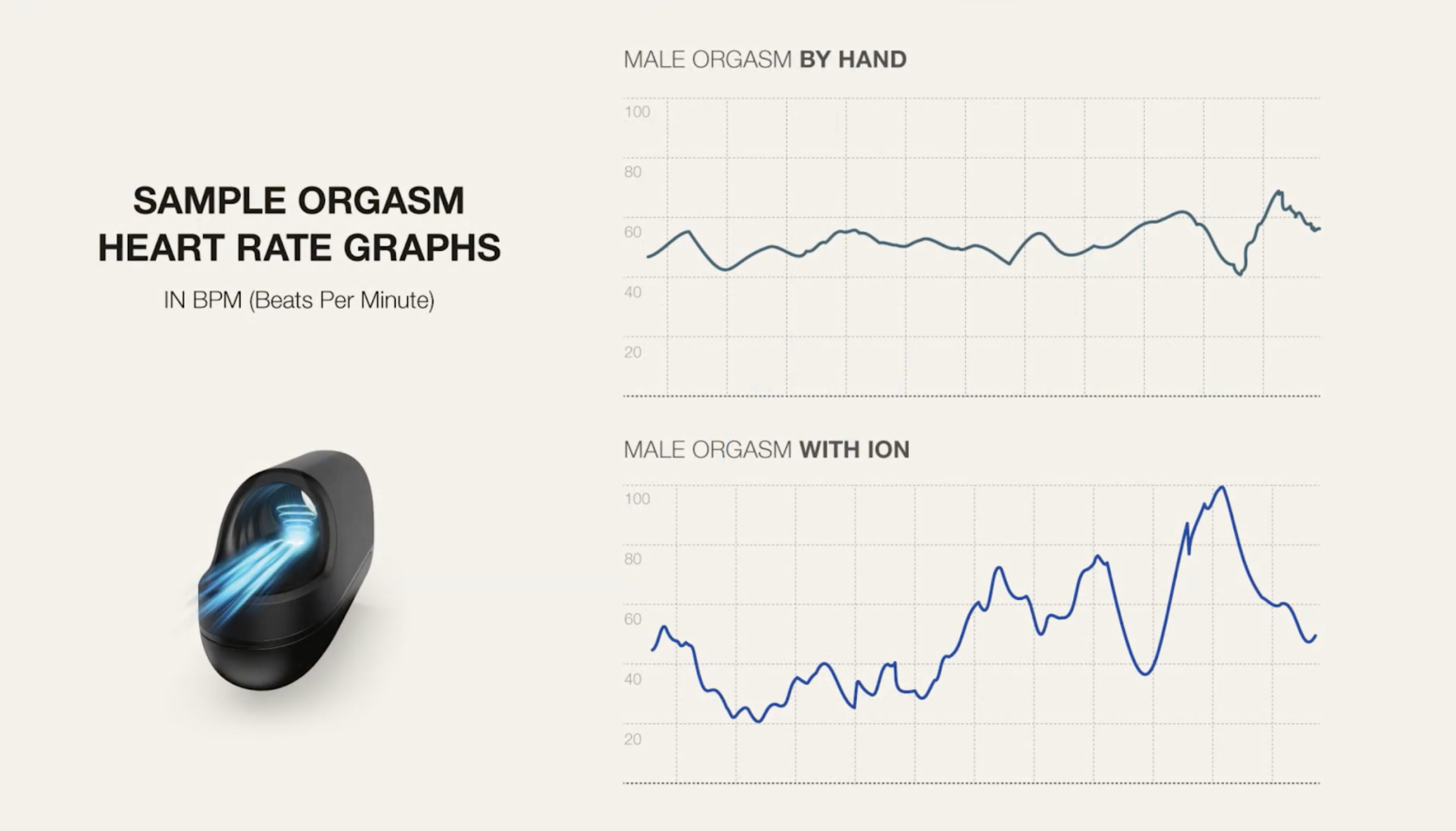 "They were hooked up to a heartbeat monitor system, and this would record how long does it take from start to orgasm, and where is the heartbeat rate in the moment of orgasm," explains Plettenberg. "If the heartbeat rate stays up longer, and the buildup is more gradual, then you have a pattern that looks much more like the pattern when a woman does the same."
And while promising female orgasms to men might seem a little incredulous, the Arcwave Ion is clearly proving popular, with the device selling out within minutes of release last summer.
Professionalising
Plettenberg says that WowTech are among a very small group of companies making high-end sextech for men: "There is an increasing demand that we're seeing for male toys, but there are only very few good male toys."
And while the sex toy industry is certainly not new, the WowTech founder believes the industry has a long way to go if it wants to be taken seriously, particularly when it comes to regulation around materials.
"If you went to Amazon today and bought 100 (sex toy) products, just randomly, 90% of them will have stuff in there that you don't want to have touching your body," he says. "We're producing products that touch our genitals and sensitive parts of our bodies but there are no rules in any countries."
WowTech is now taking part in a new working group that is establishing a ruleset for what should and should not be in sextech products, in collaboration with other industry leaders like Lovehoney and Orion.
Prudishness
While societal attitudes are increasingly open towards sextech, the same enthusiasm is apparently hard to find within the investor community.
"I started my career in investment banking. I worked with a lot of funds, and none of those funds would invest in us today. None of them," says Plettenberg. "I had funds where the investment team wanted to buy us and they pushed it to the last level. They even handed in an offer and then they called and said: 'Yeah I'm really sorry but we have to withdraw our offer because we presented this to our CFO and she's a member of the church committee in her city and she doesn't want anything to do with this.'"
Plettenberg thinks that things are beginning to shift. Last year Beijing-based asset management firm CDH acquired a majority stake in WowTech, while two years earlier Swiss private equity firm Telemos bought Lovehoney. But despite big deals such as these, Plettenberg still thinks that investors in the United States are the most backward when it comes to backing anything to do with sex.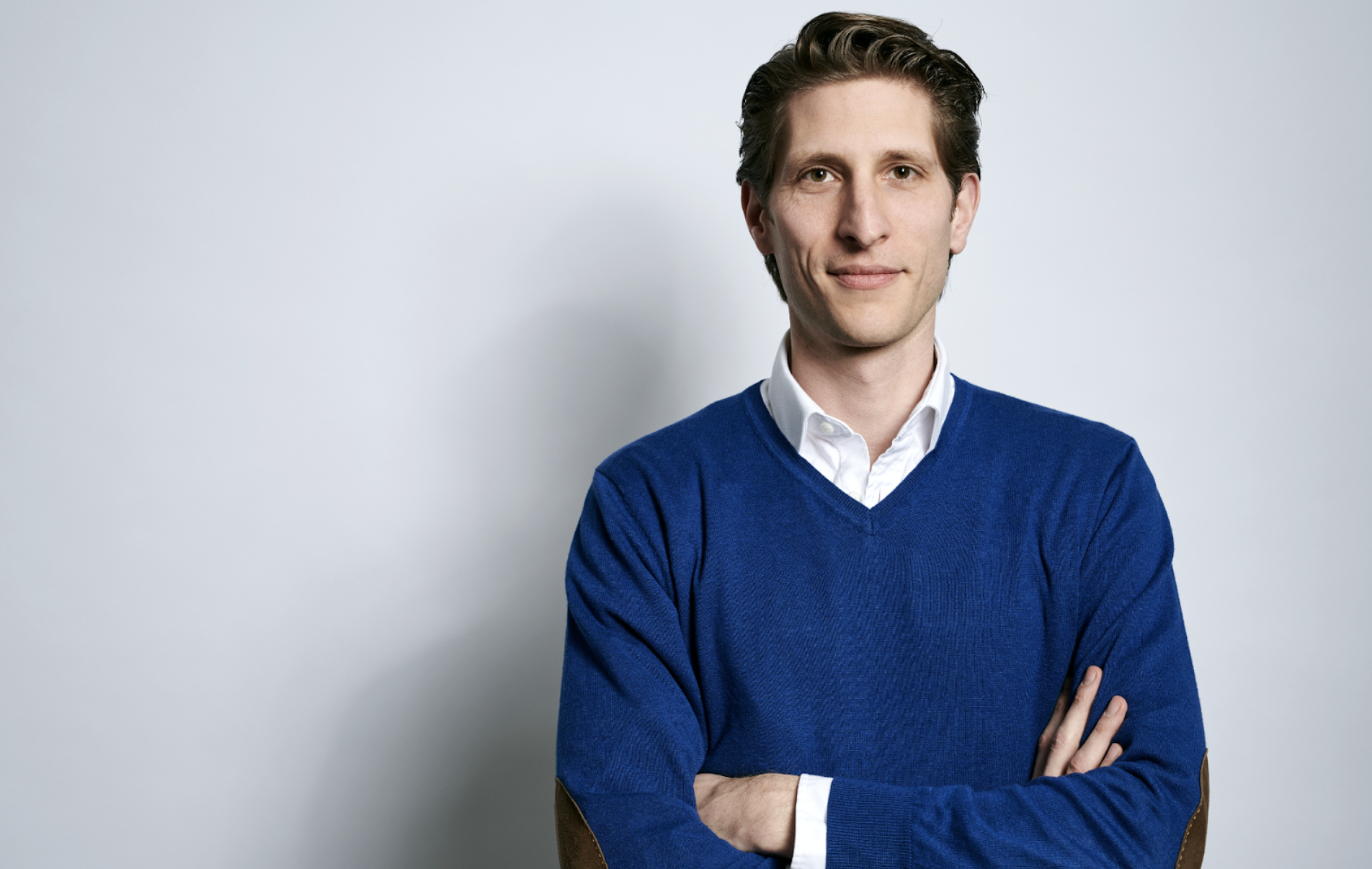 "The Americans are incredibly prudish when it comes to investing in our industry, they just don't. All the Americans that we asked said, "No thanks — it's sex toys — we don't touch it,'" he says.
Plettenberg believes that the same prudishness can be found within the the board rooms of social media companies, who tend to block any adverts for sex tech products.
"We're not allowed to advertise on Facebook or Instagram. Everybody would ask, 'What's bad about selling sex toys? It's just improving people's happiness factor, it's improving partnerships,'" he argues. "It's again the American hypocrisy that you're seeing everywhere. You can call for riots to run down the Capitol on these channels, but you're not allowed to advertise sex toys."
Plettenberg believes that WowTech and other high end sextech companies are working at the vanguard of an industry that has been around, in some capacity, for generations, but is remarkably immature compared to other tech sectors. And if he's right about changing attitudes among the investor community, we could be about to enter a golden age for new sextech products.