Though no one technically "owns" space, it's still managed to become an elites-only playground.
Fares for the billionaire-led rockets offering commercial space flights — Blue Origin, Virgin Galactic and SpaceX — all start at around £500k. 
But I believe even more humble citizens should have a right to realise their own Major Tom experience.
I'm willing to suck up the indignities. I can bring my own sandwiches. If a fellow aeronaut reclined their seat onto my lap mid-flight, I wouldn't make a fuss. And if the flight attendant tries to sell us scratch cards over the intercom, well, I'll just have to live with it (but seriously the rocket blast better drown that annoying shit out anyway). 
So I focused my search on the birthplace of broke-ass aviation to find my Rocket Ryanair — just no charging me stealth oxygen supply fees please.
Here's what I discovered. 
To the space travel agency
The best place to start, I decided, was with the world's first — and seemingly only — space travel agency. UK-based Rocket Breaks is run by Barry Shanks and David Doughty. 
This brokerage is partnering with rocket companies to get earthlings on flight waitlists. There are two options: go into orbit on a rocket or to the edge of space in a massive balloon. "If you're a 25-year-old who wants an adrenaline kick, it'll be a rocket. If you're a retired company director, it'll be a balloon," said Shanks.
Up in the air
Yes, it's a tricky time to be an aerial object, when America's new pastime is being scared of giant balloons. 
Still, balloon trips to the upper atmosphere are promised at a relatively pocket-friendly $50k-125k. Florida-based Space Perspective is one of the balloon companies Rocket Breaks has partnered with. It says it will take you up — rising at a gentle 12mph, so you avoid the stomach-dropping feeling — for "champagne toasts at the edge of space". This balloon will ascend around 30km — so not quite outer space — before "splashdown" on Earth some hours later (because "splashdown" is a less scary way of saying your vehicle will land in the middle of the ocean). 
"This is what I'd prefer to do," says Doughty. "A nice capsule; you're beside a bar, and a toilet if you need it. Maybe someone's playing a piano."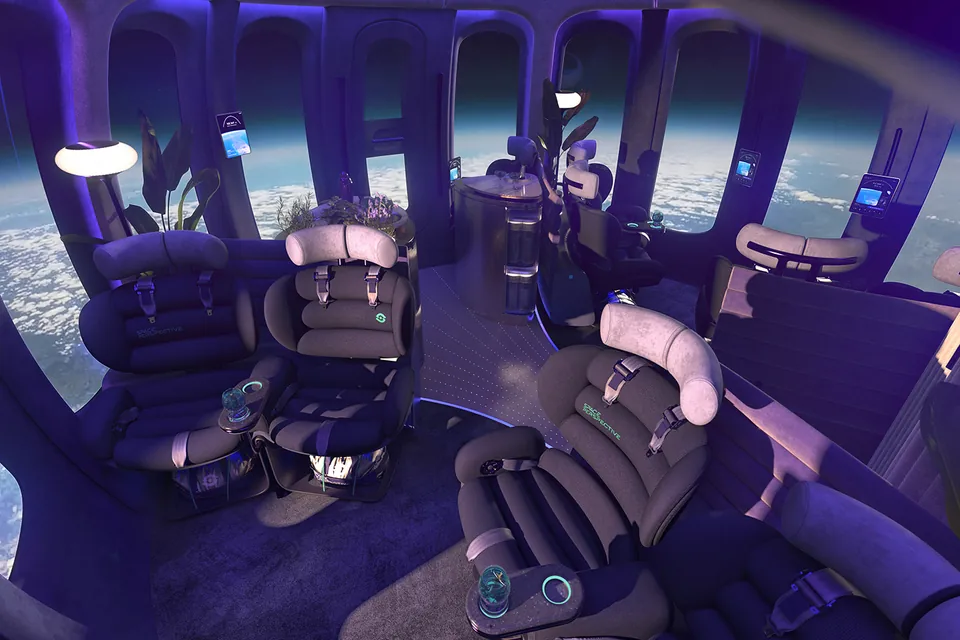 Europe's balloonatics
A handful of European companies are developing space travel, though none have raised anything like the near-$50m Space Perspective has.
Madrid-based Halo Space wants to begin commercial flights in 2029, with tickets costing up to $200k. The company has raised €3m, according to Crunchbase data. 
Another nascent effort is France's Zephalto, which promises a solar-powered balloon trip at €120k per head. With 450 prebooked passengers, the company says its seats are sold out for launches in 2024.
Another Spanish effort is Zero 2 Infinity, and its CEO José Mariano López-Urdiales says he could take people to space from 2025, if he raises €40m this year (the company has so far raised €6m). "That's two years to do 10-12 flawless [test] flights to get your certification," he says. Blue Origin and Virgin Galactic are the only two companies so far approved for space flight; SpaceX is awaiting permission. 
Comet me bro
A few buyers have already locked in €110k tickets with Zero 2 Infinity but, really, for any business to be feasible at these prices, the balloon would have to fly a lot over a year, López-Urdiales adds.
Despite significantly trailing US companies for fundraising, López-Urdiales isn't easily won over by the sales pitches he's seeing in the US. "A glossy website and ticket sales don't mean anything," he says. He doesn't believe a hydrogen-powered balloon can work in an area (Florida) that gets a lot of thunder and lightning and he doesn't believe a company can easily land passengers at sea — "half of the tourists are going to get seasick".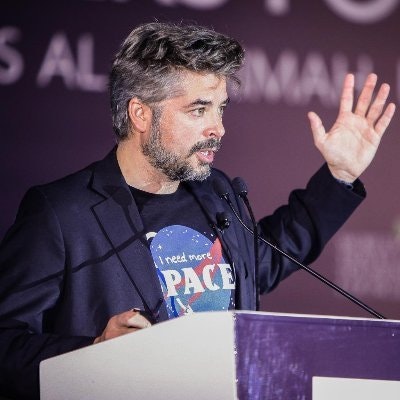 Looking down on southern Spain would make for a much better view than Florida, he adds. "I love going to Cape Canaveral to see rockets and I like riding roller coasters [at Disney]. But if you take a balloon from Florida, there's nothing to see below you. Just some green and the sea. Not great."
Too late for Europe?
For an investor's take on the field, I call Adam Niewiński, general partner of OTB Ventures, a VC firm with offices in Warsaw and Amsterdam. "It might be a bit late for the Europeans to join this race," he says.
"The endgame is two, three players maximum; I wouldn't expect the industry to sustain more because the ticket prices are still so high, and so you're talking about a small pool of customers. It's going to be very difficult for the European players to catch up."
Safety and cost, rather than location, will win the day. "If you're willing to pay £50k or £100k for a ticket, you won't think twice about flying to Florida for the launch; being European is no competitive advantage in this field."
He admits he hasn't studied the European challengers closely but if he had to pick one that's interesting, then Zephalto is his "dark horse — but only if [it] manages to build a syndicate of investors that would give substantial funding and speed [the company] up". 
Amateur hour
What about a wild card? 
While everyone's waiting for the US to cool it with the balloon-popping spree, over in Denmark there's a group called Copenhagen Suborbitals, which describes itself as the world's only amateur space programme. This outfit, made up of 70 volunteer rocket makers, is as low cost as you're likely to find in the space world.  
"We don't have any employees, we cannot force people to do anything. Progress and deadlines are difficult," says group spokesman Mads Wilson. We talk over Zoom; a model of the Tintin rocket was sitting on the window ledge behind him.
It's mainly engineers working on the project, though finding more metalworkers would be nice. "Turns out metalworkers don't really want to do metalwork in their spare time."
Money — the group pulls in £5,000-6,000 a month — is tight. Sponsored talks, monthly subscriptions, selling mugs, wallets and sun visors are all schemes used to raise cash. They live off donated material. "We have an amazing pile of crap stockpiled everywhere."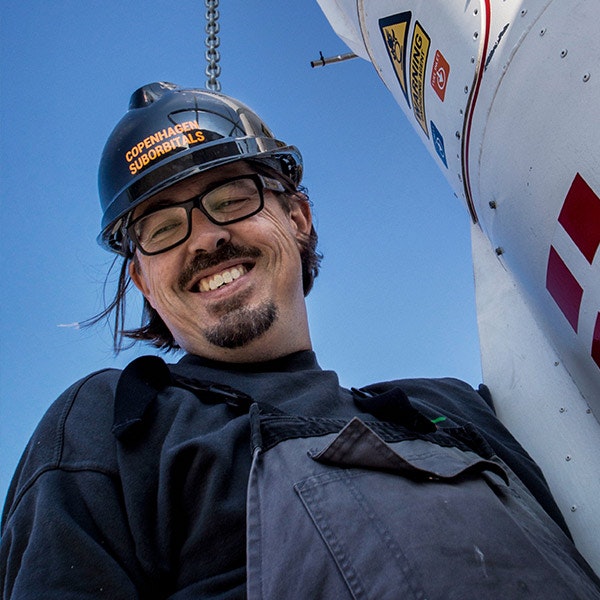 It's hard to say when the group will complete its rocket, but engine tests are planned for this summer. Fuel is going to be a whopper bill: the rocket will burn 50kg of propellant every second. "Normally, we'd launch in the Baltic Sea but now it's probably not the best idea. A lot of nervous people in that part of the world."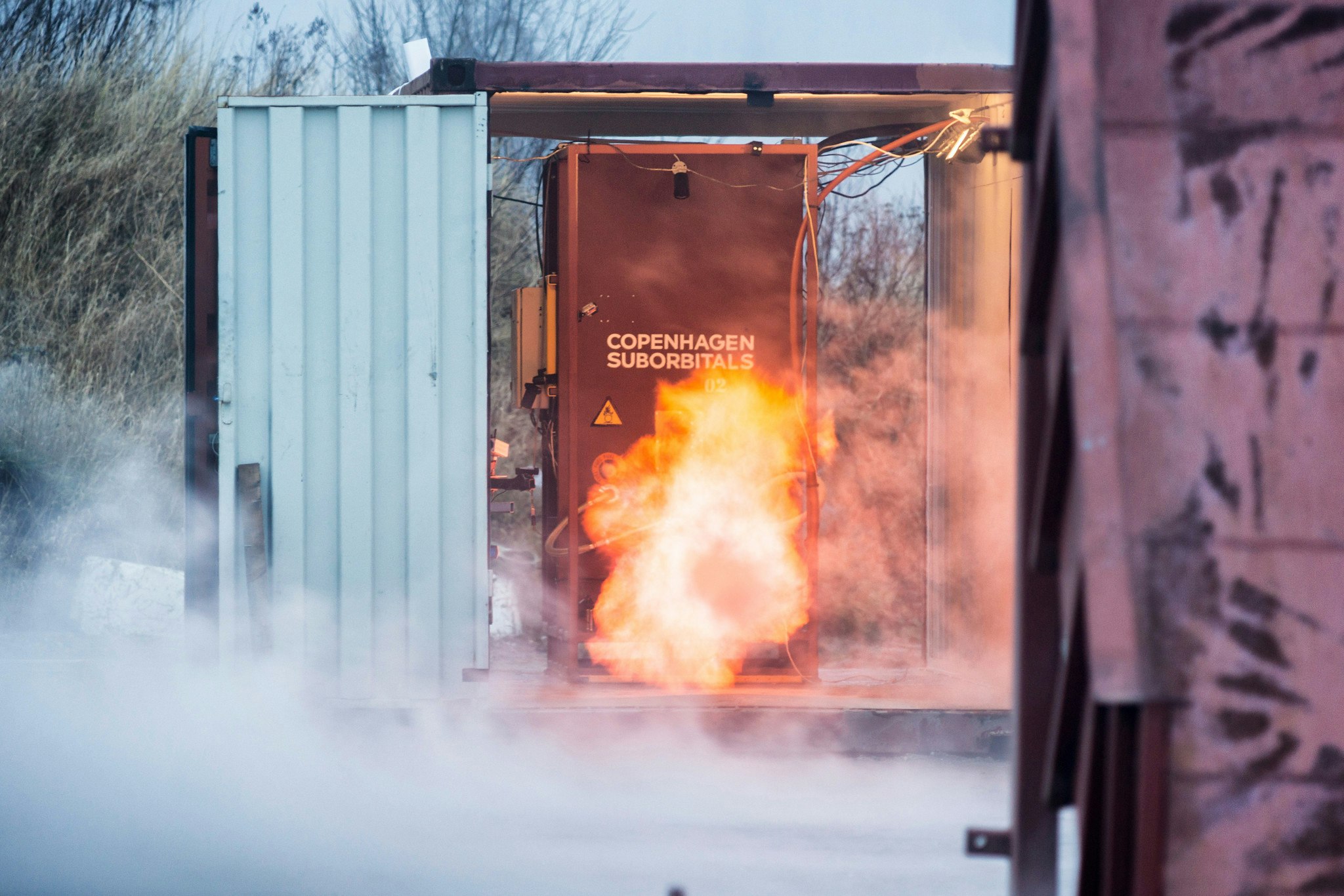 I ask Wilson if he'd feel confident going up in the completed rocket. "Yeah — but it's not the way up that's dangerous, it's the way down," he says. "You will come down, the question is how fast." 
As far as he's concerned, launch day can wait. "It'll be a sad day when we achieve our goal here — the journey is the important part."
Constellation prize
And speaking of journeys: the most likely one for me this year is somewhere like Italy. Because until prices come down, or until Copenhagen Suborbitals gets that rocket ready, my spacesuit will have to stay in the wardrobe.